Winner of the German-Lithuanian Business Award – 'Oxipit'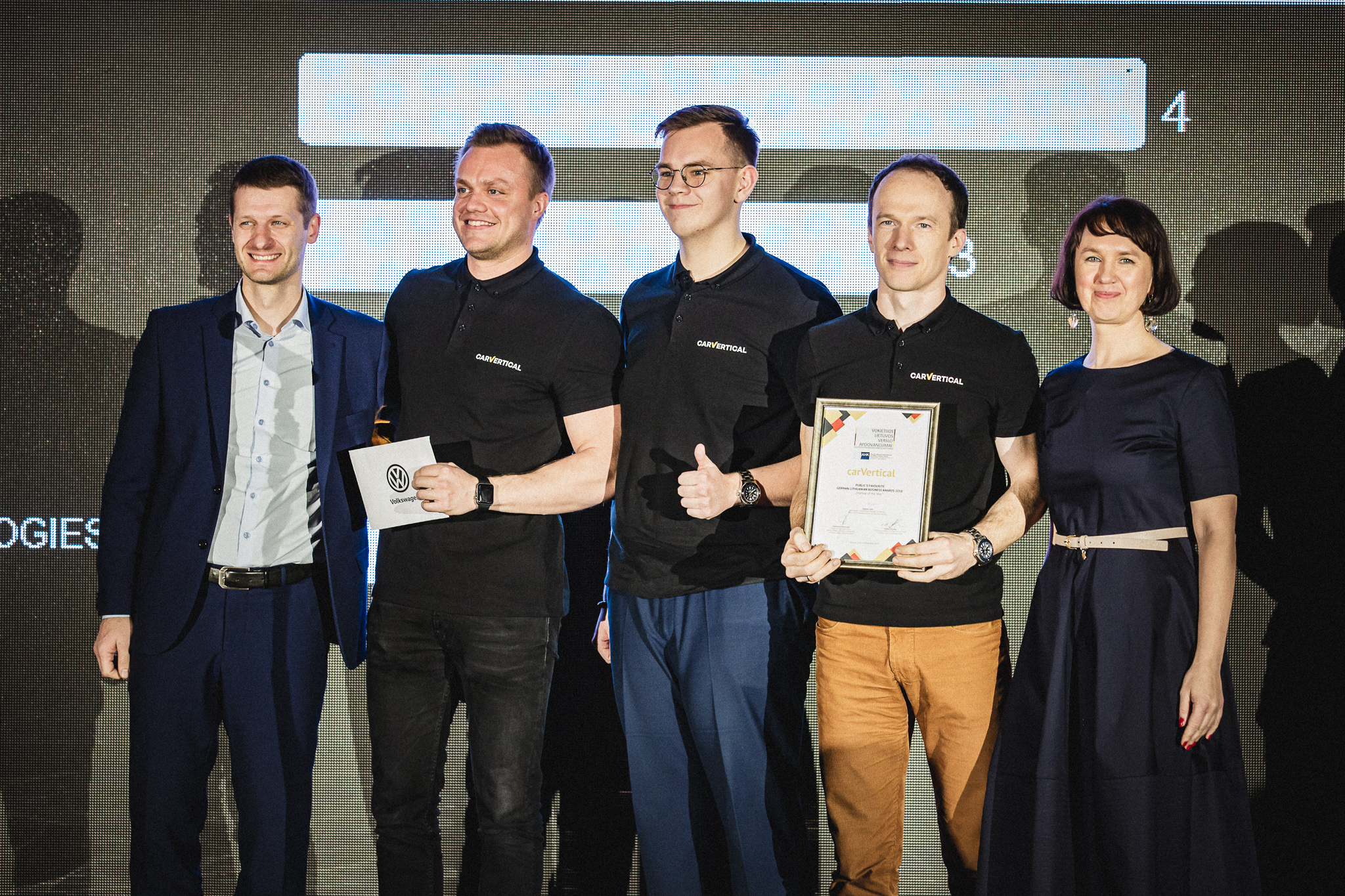 The winner of the German-Lithuanian Business Award 2018 is 'Oxipit' – developer of solutions for radiology.
One of the most recognizable recognitions in the economy of the Baltic States – The German-Lithuanian Business Award – this year was awarded to the most innovative StartUp. The winner was selected on Thursday, November 15, at the awards ceremony at the Vilnius Business Center "K29".
After careful selection and considering several criteria, the international jury has selected five finalists. The finalists were invited to the final pitch contest. After all finalists had presented their 5-minute live pitches, the final decision was made taking into account online voting, the votes of the international jury and the votes of the ceremony guests.
The winner of the evening was 'Oxipit', which applies artificial intelligence for medical imaging.
Other finalists were:
"Car Vertical"- Aiming to give every car buyer in the world access to authentic and accurate vehicle information and help consumers maintain their vehicles.
"Mio Technologies" – helps companies to increase sales and make new, more efficient contacts. At the same time, we are preparing companies to interact with people in the future age of robotics.
"PV Case" – Engineering software that acts as an AutoCAD plug-in that allows you to customize 3D technologies for solar park design.
"Trafi Ltd." – App for public transport and also offers a website that analyzes the real-time situation in the city.
'All finalists presented themselves strongly and professionally in the final round in front of the jury, and it should be acknowledged that it was very difficult to choose one of them,' said Florian Schröder, member of the jury and CEO of the German Baltic Chamber of Commerce.
The cup for the winner of the German-Lithuanian Business Awards to 'Oxipit' was presented by the German ambassador in Lithuania Angelika Viets.
The German Business Award is given annually to innovative companies in all three Baltic countries. The winners of the award are local companies with highly innovative products or services, the entry potential into a large export market and the connection with Germany, for example in the form of partners or target markets.
The winner of the German-Estonian Business Award 2018 is 'Starship Technologies' – world-renowned developer of small self-propelled robotic vehicles.
The German-Latvian Business Award 2018 will take place on 28th November.