Webinar: how to get investment during quarantine?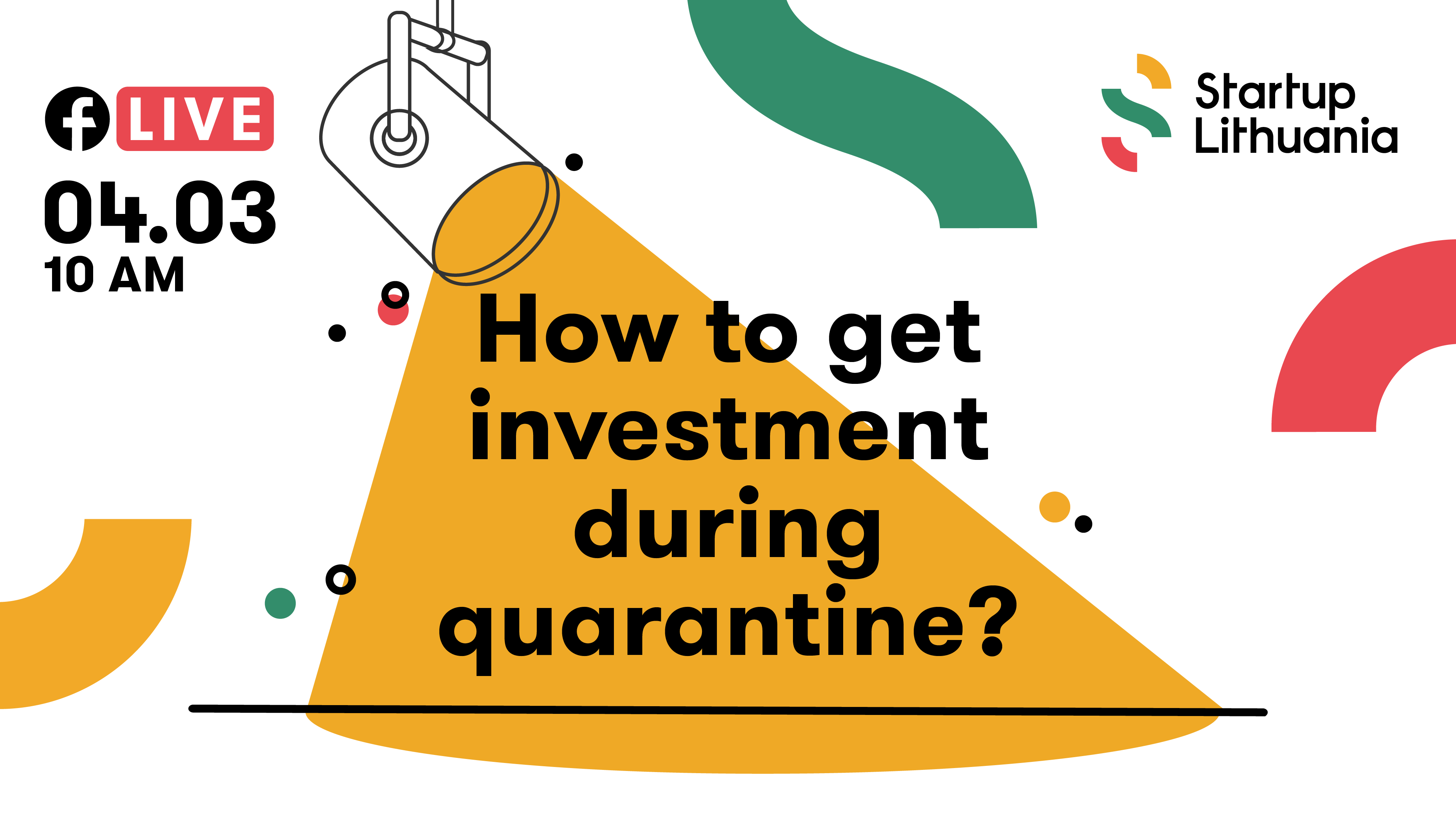 🎥🎥 Startup Lithuania presents the first webinar for startups related to COVID-19 topic! 🎥🎥
The rapid expansion of Coronavirus in the whole world poses various challenges and questions about the future for startups. Especially how to attract investments in these uncertain times?
During the webinar, we will discuss how COVID-19 has changed investment strategy and rules. Investors will share their insights on why and in what startups they are interested in at the moment. Also, startups will have an amazing opportunity to hear tips where they should put their attention the most when looking for an investment and all relevant requirements from investors.
Speakers:
Viktorija Vaitkevičienė, Co-Investment Fund
Arvydas Strumskis, Bussiness Angel Fund II
Donatas Keras, Practica Capital
Rita Sakus, Lithuanian Business Angel Network
Gytenis Galkis, 70ventures
Jonė Vaitulevičiūtė, Startup Wise Guys
Moderator: Roberta Rudokienė, Head of "Startup Lithuania".
Have some questions regarding the main webinar topic? Write it down before the live session here in the discussion field.
The live session will be broadcasting on Startup Lithuania Facebook profile.