Vilnius Becomes First CEE Capital to Join Startup City Alliance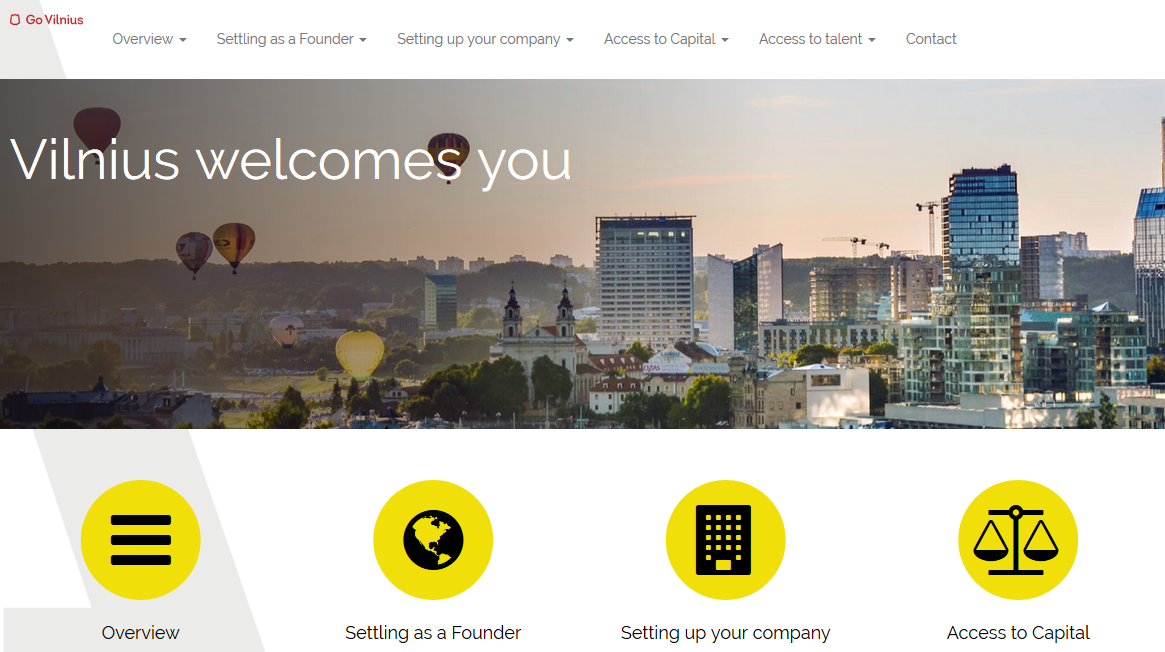 Vilnius is officially the first Central-Eastern European (CEE) and Baltic State city to become a full member of the Startup City Alliance Europe (SCALE). Go Vilnius' membership application to the alliance submitted on behalf of the City of Vilnius was approved in a meeting with SCALE members in Kiev, Ukraine.
SCALE is developing a system that gives European startups easier access to different cities where they can develop and test ideas and products.
According to Go Vilnius Head Inga Romanovskienė, being a part of the SCALE network will enable the city and its fast-growing startup community to make contacts with the most progressive startups in Europe and share ideas and innovations, as well as encourage the development of Vilnius' own knowledge economy.
As a member of the SCALE alliance, Vilnius now opens itself up to new opportunities to participate, attract and develop new international business ventures while focusing on meetings within the industry.
"By working closely with our partners in the SCALE alliance, Vilnius will have a real opportunity to attract new professional venues like conferences, meet-ups or any kind of format that is focused on startups and high-tech businesses, to establish Vilnius as a new hotspot within the international meetings industry," said Ms Romanovskienė.
SCALE was established in Amsterdam and unites 19 European startup organisations operating in European cities such as Stockholm, Helsinki, Oslo, Lisbon, and Rome. The goal of the cooperation is to develop a transparent startup ecosystem that enables startups to reach new markets.
According to Bert van der Lingen – the Netherlands' Ambassador to Lithuania – SCALE is a very important organisation that is contributing to the development of an integrated European city startup ecosystem enabling faster cooperation.
"It is really great to see that Vilnius, as the first city in the wider region, has joined the Startup City Alliance Europe launched by StartupAmsterdam in Spring 2016. SCALE is aiming to create a European city-to-city startup ecosystem that fosters knowledge sharing, financing options, and product ideas. This step is another confirmation that Vilnius can play an active role in the European urban startup ecosystem, "said the Ambassador.
"There is already intensive co-operation between the startup communities in Vilnius and the Netherlands. Dutch accellerators and venture capitalists are active here and scale-up activities are already taking place. The Embassy team is very happy to have been able to help facilitate Vilnius' accession to SCALE, as it is likely to lead to more intertwining of the startup communities in the Netherlands and in Lithuania," added Mr van der Lingen.
One of the main goals of the SCALE alliance is to help develop a transparent European startup ecosystem that could help startups gain access to and develop in different countries, as well as to strengthen cooperation among European city municipalities, universities, enterprises, investors, and startups.
Vilnius' accession to SCALE alliance was implemented by the agency Go Vilnius. Go Vilnius in cooperation with law firm Trinity and Startup Lithuania developed an informational platform for successful start-up partnerships: information on the legal and tax base, business development procedures, start-up ecosystems, thematic events and start-up visa procedures. All that is needed for successful co-operation.
Learn more about SCALE and it's members: https://startupcityalliance.eu/