Up to €250k Equity Free for The Best Growth-stage Startups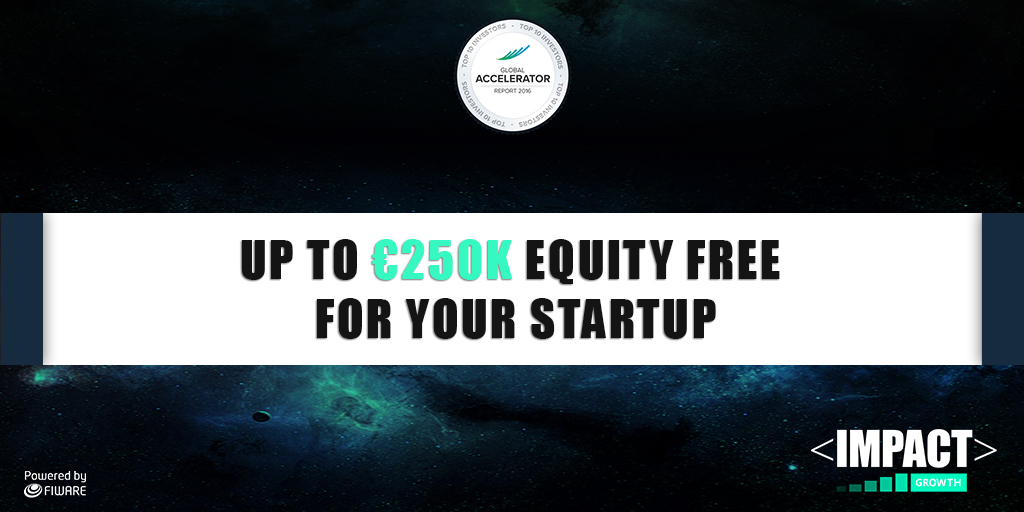 IMPACT Accelerator is looking for the best growth-stage startups to receive acceleration, training, mentoring, and funding of up to €250,000 equity free through their program IMPACT Growth.
IMPACT Growth offers connections to a valuable global network of executives and professionals from companies such as Google, Airbnb, and LinkedIn. Startups will participate in a top-quality acceleration program, led by ISDI and Accelerace. Additionally, startups will have the chance to get up to €1.5M in private funding from partner Kibo Ventures, as well as receiving crowdfunding support from Invesdor.
The program is focused on four verticals – Smart Cities, Smart Content, Smart AgriFood and Smart Manufacturing – and is partnered with international organizations Danone, Ferrovial Servicios, MADE, and DOCOMO Digital to boost participating startups through mentoring and pilot programs. IMPACT Growth is powered by FIWARE, coordinated by FundingBox, and also partners with Mobile World Capital Barcelona.
This is the second and final Open Call for startups in the IMPACT Growth program. Interested startups can learn more and apply through the IMPACT Accelerator website. Applying before October 24th means evaluators have more time to consider your application. Final deadline is December 12th.