TrackDuck wins Login Startup Pitch Challenge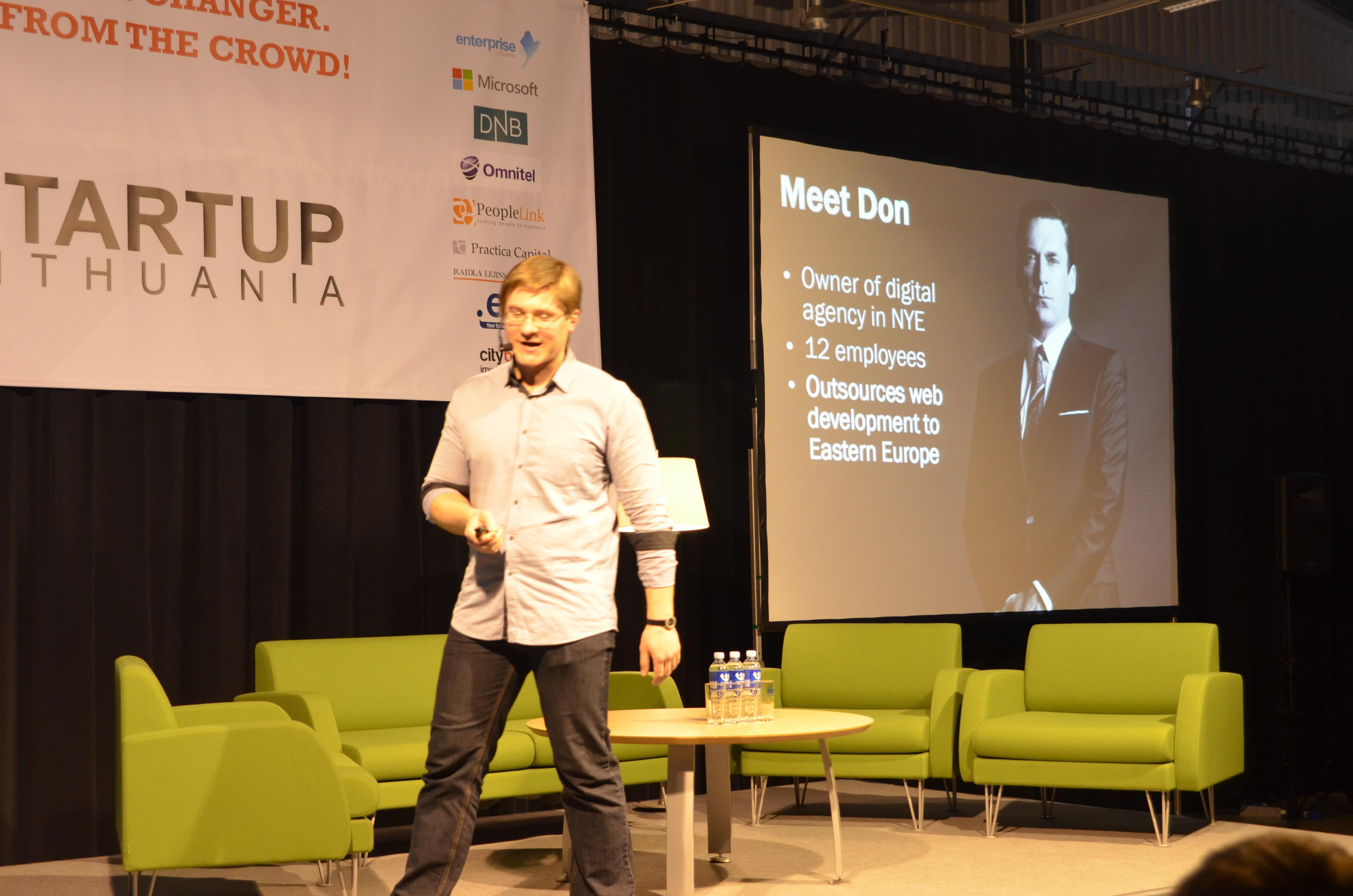 One more busy day at Login Startup Fair. A lot of action was going on here on Friday. However most remarkable points are these:
– Steve Wozniak, co-founder of Apple and the main keynote speaker at Login Tech Conference, came to visit Startup Fair after his presentation about being creative in the age of technology. He noted that not only brilliant ideas, but also working hard leads to the real talent.
– We know now who is going to the Startup Roadshow in autumn. TrackDuck team won the Pitch Challenge and took everything – the ticket to the Roadshow and 1000 eur from Microsoft Lietuva. Transfergo team was ranked second at the Pitch Challenge and got 700 eur. Dragdis team left third and got 300 eur from DNB bank.
– Visitors have voted for their favorite startup booth during the fair as well. Guys from Dragdis appeared to be the top choice of the audience.
Scroll down to see the flashback of the Day 2 at Login Startup Fair. And be patient – interviews with Steve Wozniak, Mike Butcher, investors and startupers are coming soon.