This Week's Opportunities For Startups | September 20-26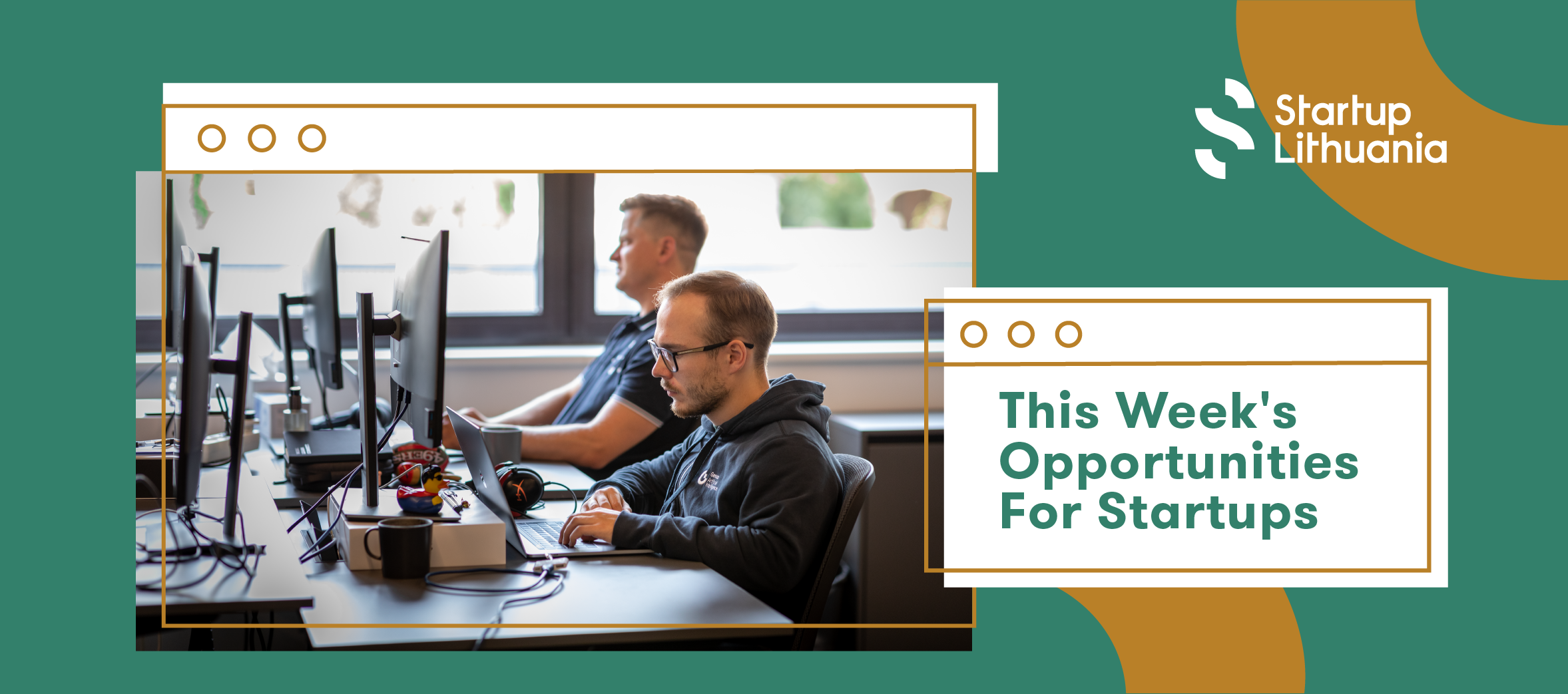 "If you fail to plan, you are planning to fail!" — said once Ben Franklin. So let's not underestimate planning and discover this week's opportunities. This week is BIG and by saying big, we invite you to check out how many different suggestions we prepared for you! ⤵️

Have an innovative idea and want to turn it into a startup? Doubt if you can? Lack of experience, team members, mentors? Join them in the TechHub pre-accelerator Info Day and find out about the opportunity to turn your idea into a business!
Registration to the pre-acceleration program will start on September 13th.
Join the Info Day on ZOOM on September 21, 4 PM: www.facebook.com/events/233400842046786/
More information about the program: mita.lrv.lt/techhub/pre-akceleratorius
The only metrics startups should invest energy in collecting are those which help them make decisions. Unfortunately, most startups focus on vanity metrics that do not support growth
In this workshop, we will focus on the most important growth metrics for #SaaS companies ‍
We will also look at how you can identify these metrics in your own set-up, as well as looking at some example scenarios typical of early-stage startups.
Find out more: https://fb.me/e/2pF20eqbL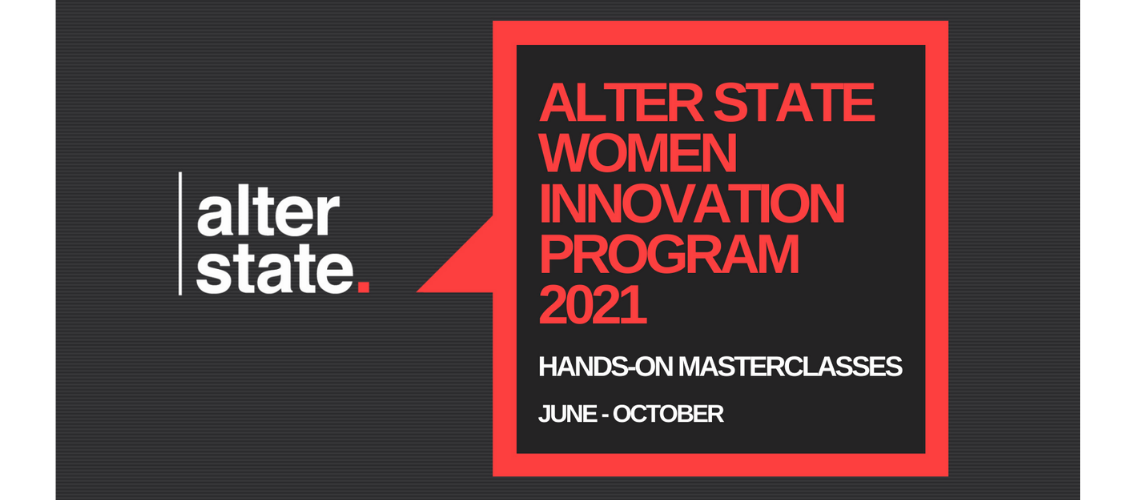 Alter State excitingly announces the Women Innovation Program 2021, tailored for future and experienced female innovators, but OPEN for everyone
⭐️ 5-month program is divided into several hands-on masterclasses concentrated on sharing high-quality knowledge and encouraging women to step into STEAM fields ⬇️
June 9th – Problem Finding Masterclass
August 26th – User Interview Masterclass
September 23rd – Creativity Masterclass
October – Masterclass 4 – will be announced soon! 
All program activities focus on challenges addressing Sustainable Development Goals, such as Future of Energy, Future of Education, Future of Cities & Mobility, Future of Healthcare.
Book your FREE tickets for the Women Innovation Program within a few clicks – sharpen your skills, expand your network and gain the knowledge that lasts forever ➡️ https://bit.ly/3hbA6I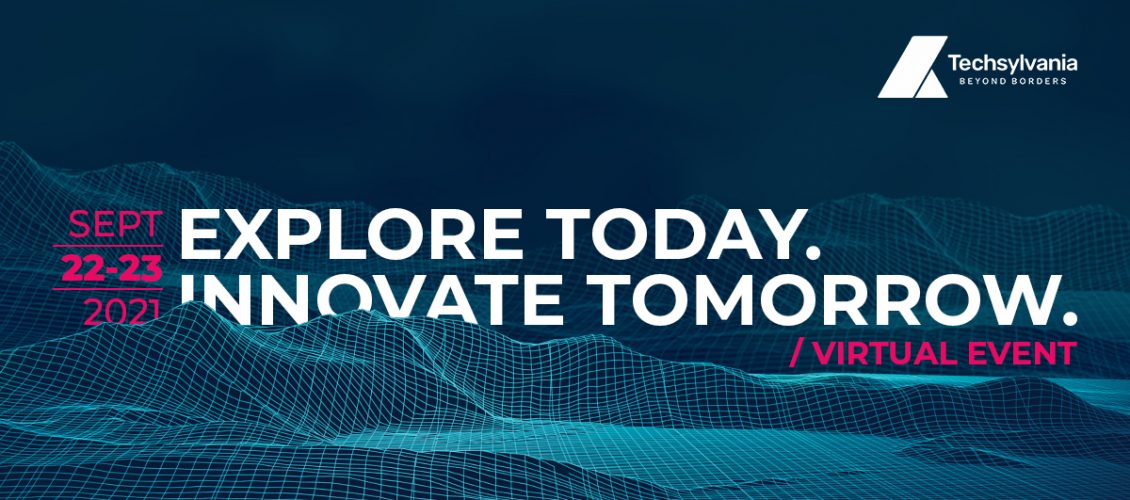 Their conference has been the place where people come to get inspired, find out the next in tech and learn from some of the brightest minds' do's & don'ts. From presenting ground-breaking ideas to debating some of the most pivotal problems that arise when business meets tech, Techsylvania's Conference scene represents the core of the community movement.
More details: www.techsylvania.com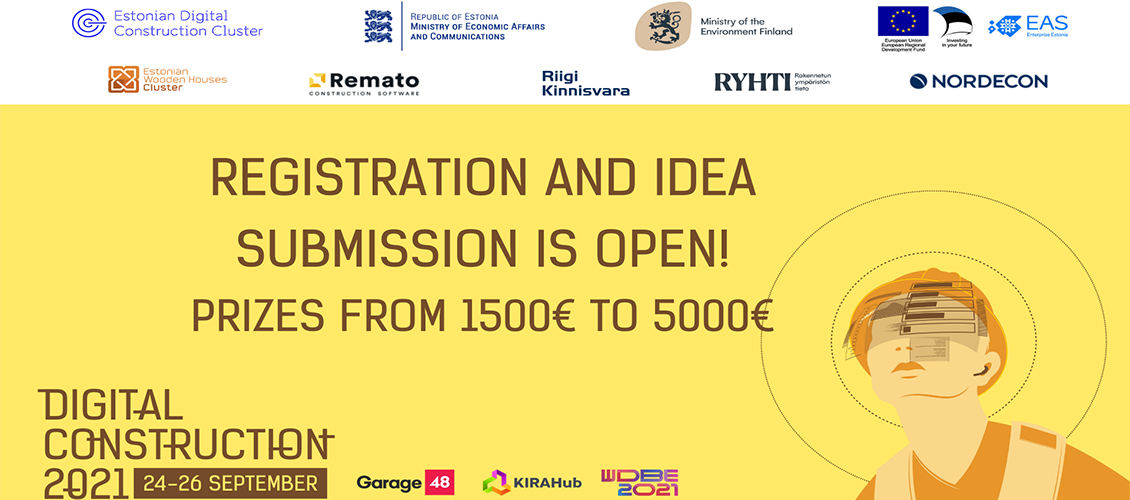 Digital Construction 2021 hackathon is a pre-event for the World Summit on Digital Built Environment 2021. Put your skills to test and prototype your ideas in 48 hours, meet fellow talents, potential co-founders, and teammates, and work together with industry-leading experts (nearly 20 mentors on board and the list is expanding!) who will support you in the process!
Find out what prizes you may win: https://www.startuplithuania.com/events/digital-construction-hackathon-2021/
Register now: https://eventornado.com/event/digital-construction-2021#home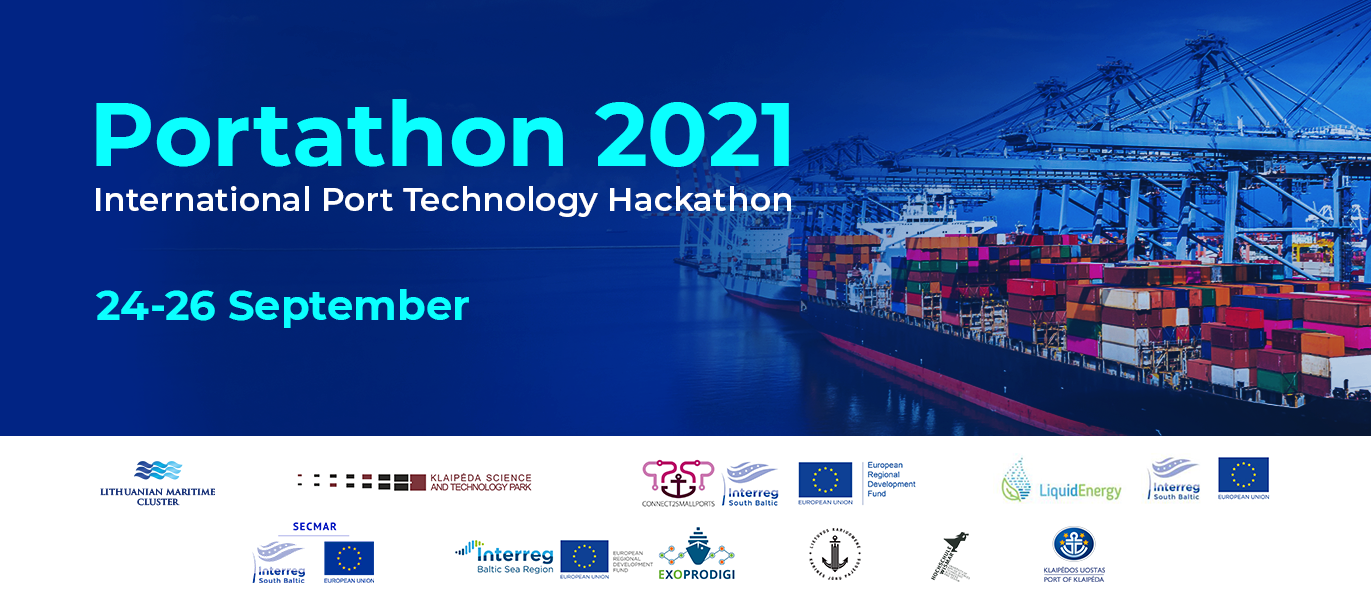 Innovators, startups & teams – join us and explore this 48 hours-hackathon and our mentors' expertise to develop innovative solutions for ports and businesses, grow & make new connections!
Main focus areas:
Digitalisation in Logistics
Automated Port Equipment
Digital Port Terminals
Smart Transport Ecosystems
Maritime Cyber Security
More information and registration: www.kmtp.lt/en/events/portathon-2021-16546.html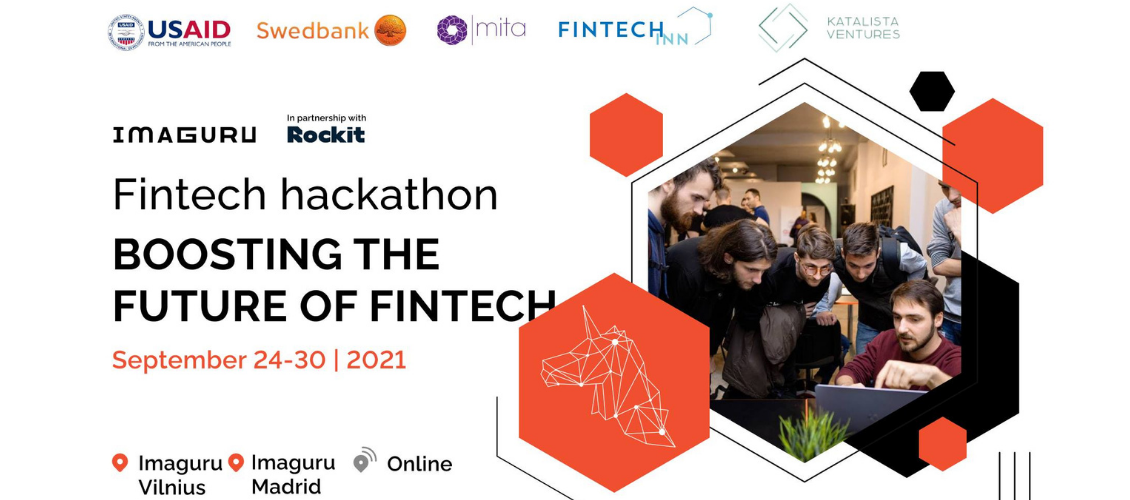 Fintech is one of the top trending, resilient, and emerging industries in the tech world! Great and fast solutions, talented and hard-working experts, talents and visionaries – all are there but this is not enough because this industry is rapidly changing as well! So, Imaguru Hub in Vilnius and Madrid, and ROCKIT are challenging engineers, startups, CEO's, marketing experts, small businesses, Fintech experts, IT experts, to join "Boosting the future of FinTech" hackathon on 24-30 of September!
This is an international hackathon that will bring together teams, the best engineers, and entrepreneurs from around the world passionate about the idea to create solutions for boosting and disrupting the future of Fintech.
Join this hackathon: https://fb.me/e/1HvDRZVmx

The competition will particularly focus on transport solutions. Transportation is one of the spheres contributing most to climate change, so changes in this domain can yield tangible results. The competition will also evaluate other environmental conservation initiatives.
Applications to the Žaliojo Susisiekimo Link competition can be submitted up until October 1 to the email nominacijos@ltg.lt or at https://www.litrail.lt/zaliojo-susisiekimo-link. The applications will be reviewed by a commission comprised of public and private sector experts. Nominees and winners will be introduced to the public on October 21-22, during this year's International Transport Innovation Forum, which is organised by the Transport Innovation Association (TIA) and the Ministry of Transport and Communications.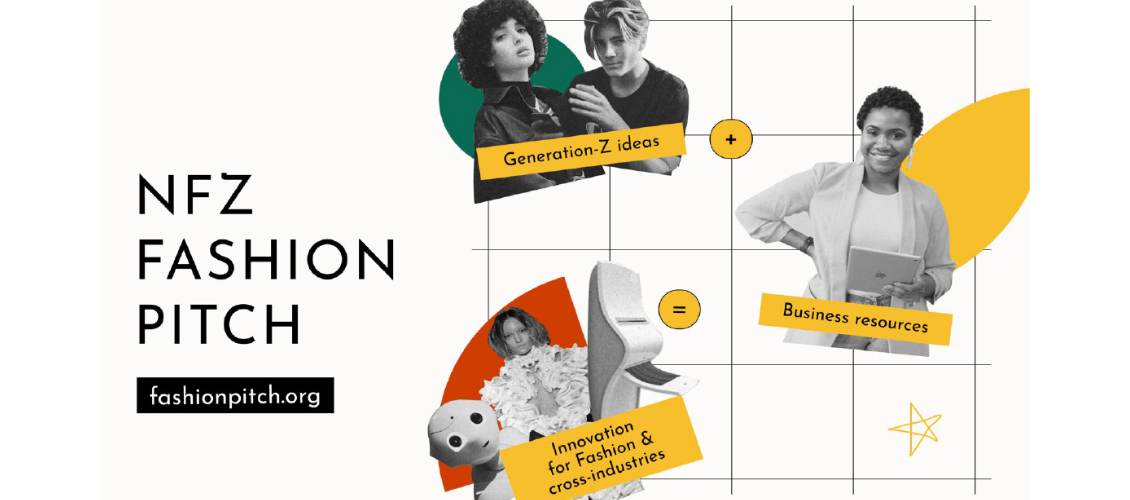 NFZ Fashion Pitch is looking for a new generation of innovators from around the world. Is this you? 🕵 A jacket that can fly, a data-storing fabric, self-lacing sneakers…What can you invent in Fashion or its cross-industries?
We created NFZ Fashion Pitch especially for Generation-Z (9-25). No matter where you're from, who you are, or what you do, come up with an idea and present it online!
 Apply at 📲 fashionpitch.org. You can create a team, or participate by yourself.
Present your project online at the Country Pitch event
If successful, you will present it at our Global Pitch (20+ countries).
For the 50 finalists of the Global Pitch, our Pre-Accelerator and Hackathon await you.
There you will learn from industry-leading mentors, work in a team with other highly motivated Gen-Zers, and transform your idea into a great project.
The last stop of our journey is Demo Day. This is a pitch for private investors, big fashion companies, and universities.
Deadline is October 1st, 2021. Find more at fashionpitch.org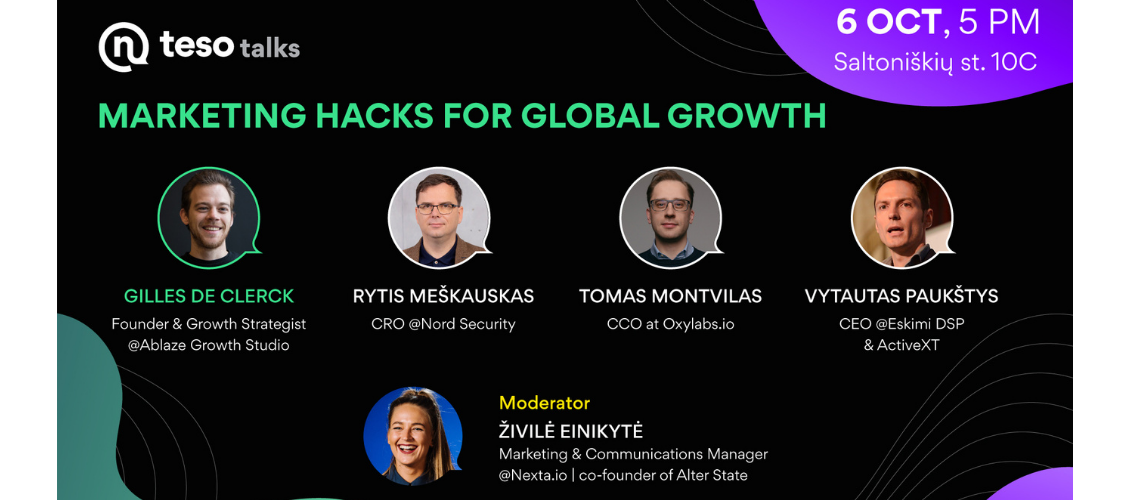 In this Teso Talks event, we'll have a brilliant growth strategist, founder at Ablaze Growth Studio Gilles de Clerck introduce and further explore marketing hacks that help to enter new markets and scale products globally. He's going to break down what prevents new customers from knowing and using your product and how to leverage strengths that your product already has to turn market constraints into a magnetic force.
Follow for more: https://fb.me/e/UjIC8dhu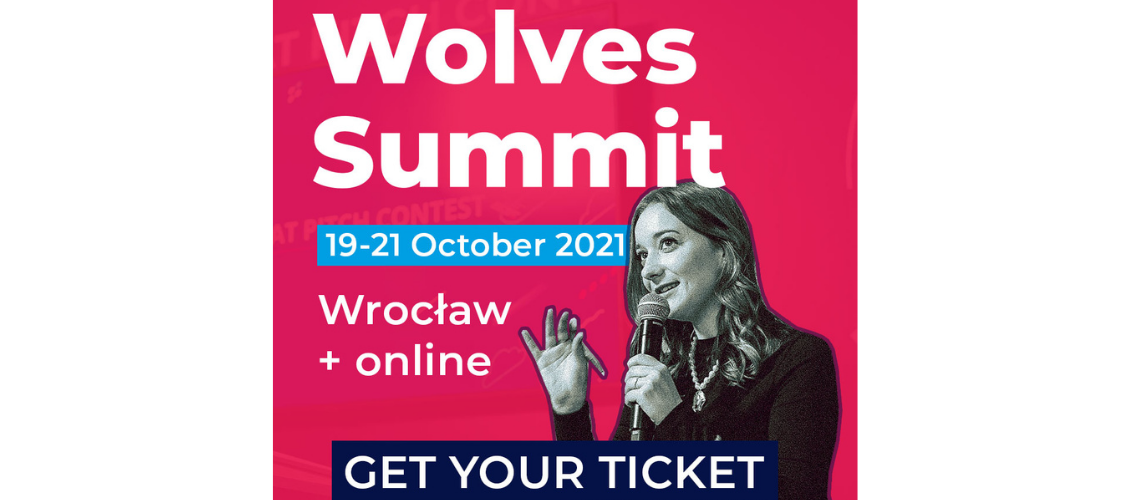 Our partners and friends from Wolves Summit are inviting you to join them on-site (Wrocław, Poland), or online (on Hopin) on October 19-21st for the 14th edition of their bi-annual startup & investors event – now held in a hybrid form!
And they have a special offer for our community: you can attend the event with a 20% discount on all tickets (including those that let you physically come to the event). Follow this link https://ti.to/wolves-summit/wolves-summit-october-2021/discount/STARTUPLT20 to redeem your pass to Wolves Summit or insert this discount code when buying your ticket: STARTUPLT20.
Find out more on their website: www.wolvessummit.com, tickets start at only €19! Official hashtags are #connectionsthatmatter #connectionsmatter.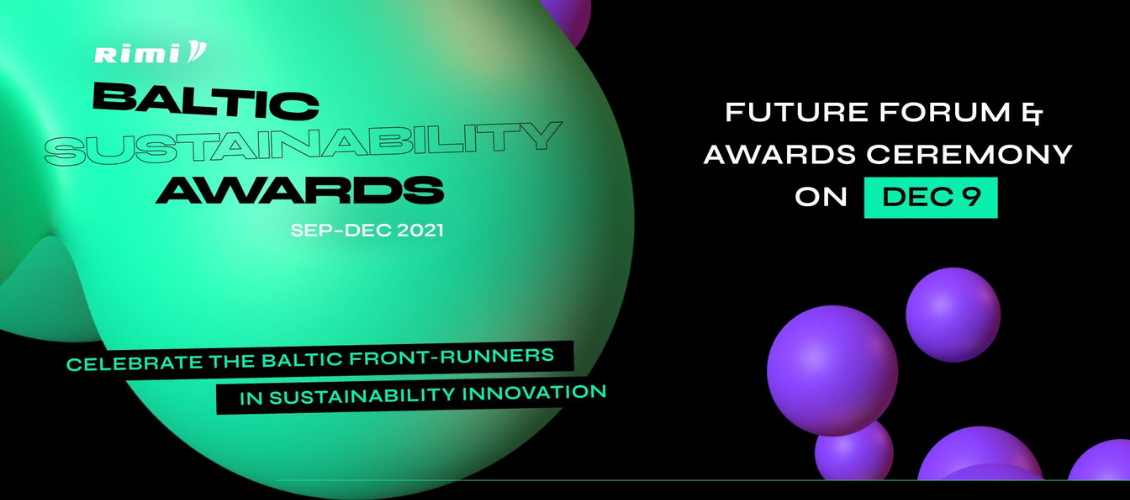 Business leaders, green-tech startups, organizations, and changemakers in Estonia, Latvia and Lithuania let your innovations and accomplishments in sustainability be heard, seen and used as an example for better practices!
Apply until October 20 in three categories:
🌱 Impact – for large enterprises, small and medium enterprises, NGO's and public institutions,
💡 Innovation – for enterprises and startups,
🌪️ Changemaker – for individuals.
The winners will be chosen by international experts. To ensure data-based, fair, transparent, and clear decisions, we have crafted the methodology together with Plan A, one of Europe's leading green-tech companies.
We will announce the winners at the Awards ceremony at the Future Forum conference on December 9.
To find out more and apply please visit www.balticsustainabilityawards.eu.

Whether you're a founder seeking capital and exposure, or an investor seeking new deals, Venture Summit \ Virtual Connect presented by youngStartup Ventures – is the event of the year you won't want to miss.
A highly productive 3-day venture conference, this exclusive summit is dedicated to showcasing early-stage VCs, Corporate VCs, and angel investors committed to funding venture-backed, emerging, and early-stage Lifesciences, Healthcare, and MedTech companies as well as showcasing over 100 Top Innovators.
Special Offer:
Startup Lithuania has made a special arrangement for our network to receive a special discount of 20% off. This conference will be attended by the best people in the industry. Please register early to avoid disappointment. (Use promo code "STLIVIP")
In addition to providing access to leading Investors, the conference will feature more than 100 pre-screened venture backed, emerging and early-stage companies seeking capital, and hardcore networking. Find out more: https://youngstartup.com/vsvc21
Also, check out our website and other OPEN CALLS in it: www.startuplithuania.com/startupsmp