This Week's Opportunities For Startups | October 4-10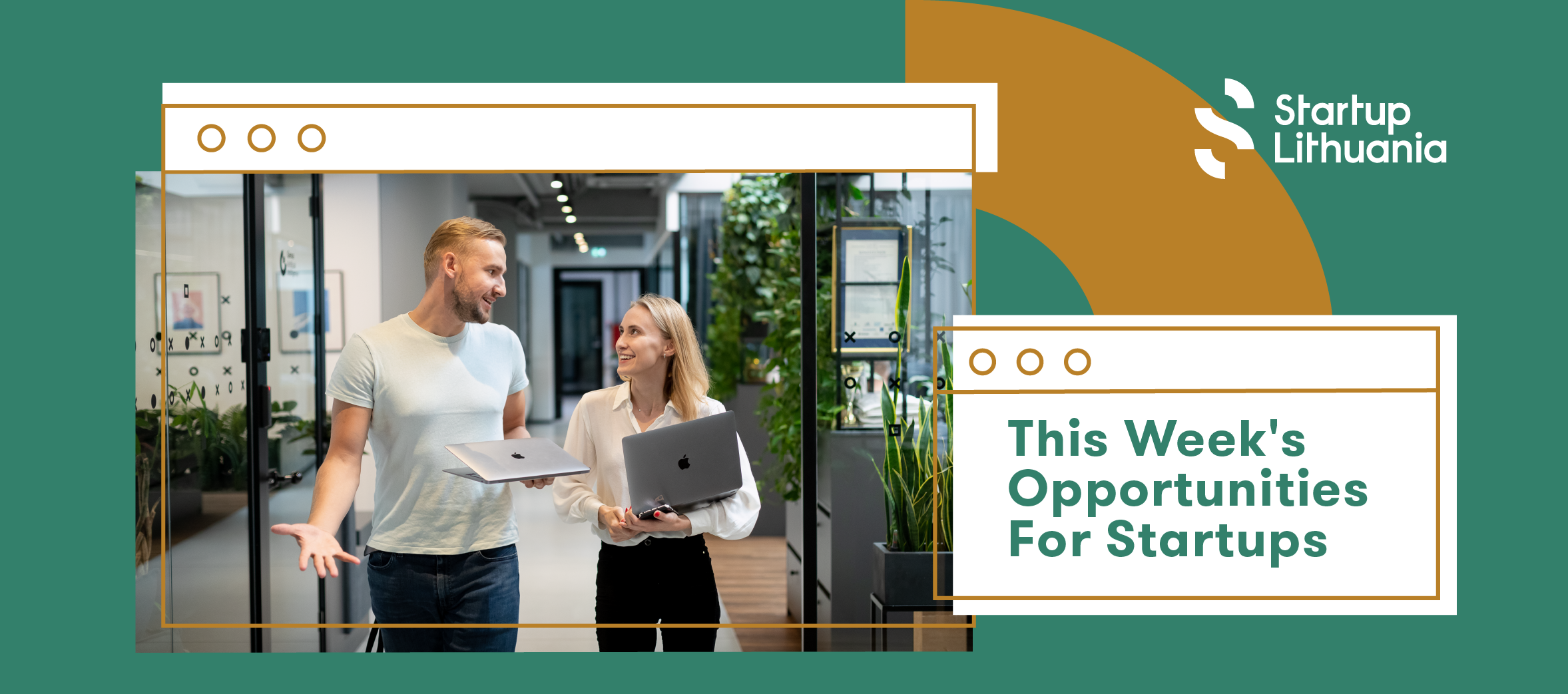 Explore all events and opportunities below, apply to our open calls and grab the opportunity to attend the event that fits you. 
Check out the list of this week's treasures: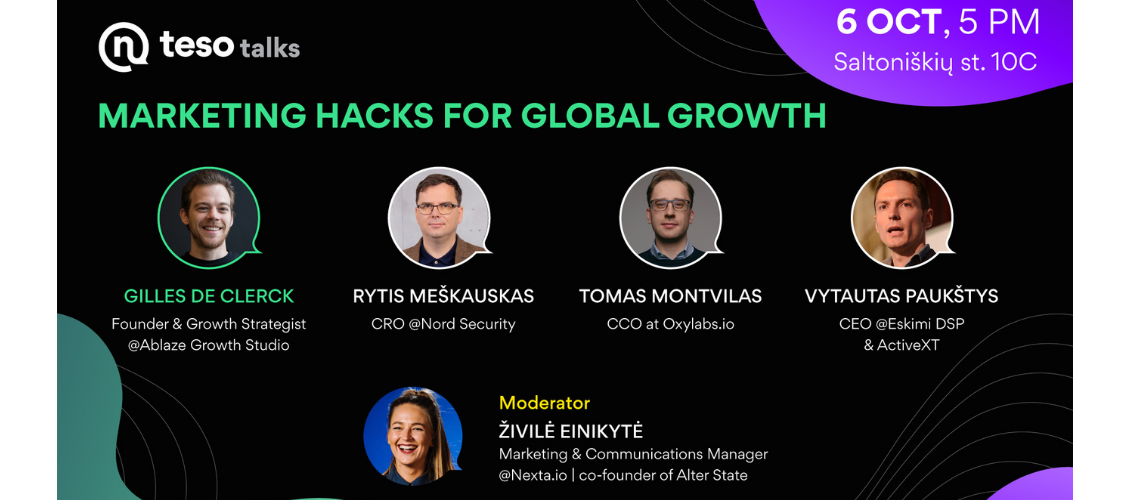 In this Teso Talks event, we'll have a brilliant growth strategist, founder at Ablaze Growth Studio Gilles de Clerck introduce and further explore marketing hacks that help to enter new markets and scale products globally. He's going to break down what prevents new customers from knowing and using your product and how to leverage strengths that your product already has to turn market constraints into a magnetic force.
Follow for more: HERE
This webinar will discuss the role of patents and other forms of intellectual property for high-tech ventures. They will especially address the importance of an IP Strategy for getting your company financed, but also cover other key aspects of intellectual property, such as Freedom-to-Operate. The issue of cost (both time and money) of applying for patents, a major concern for early-stage start-ups, will be addressed. And they will talk about alternative ways to deal with intellectual property, such as trade secrets and publications.
Read more and register HERE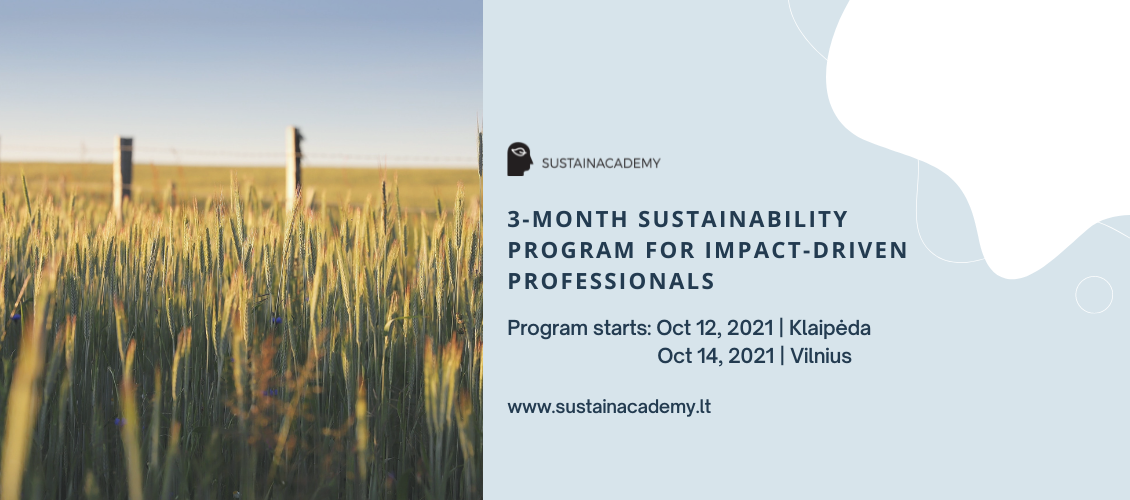 "Sustain Academy" invites you to the first sustainability training and mentoring program in Lithuania. Sustain Academy is designed to provide businesses with comprehensive, relevant, practical knowledge about sustainability and to help them embed it in their organisations. This is the first academy in Lithuania to holistically train sustainability specialists and professionals responsible for the topic of sustainability in their workplace.
Event language: Lithuanian (2 lectures will be held in English)
Location: ISM Innovation Base, Arklių str. 18 Vilnius and ZOOM; Skaitmeninių Inovacijų Centras, Klaipėda Light House and ZOOM
If interested, apply HERE
More information about the program: www.sustainacademy.lt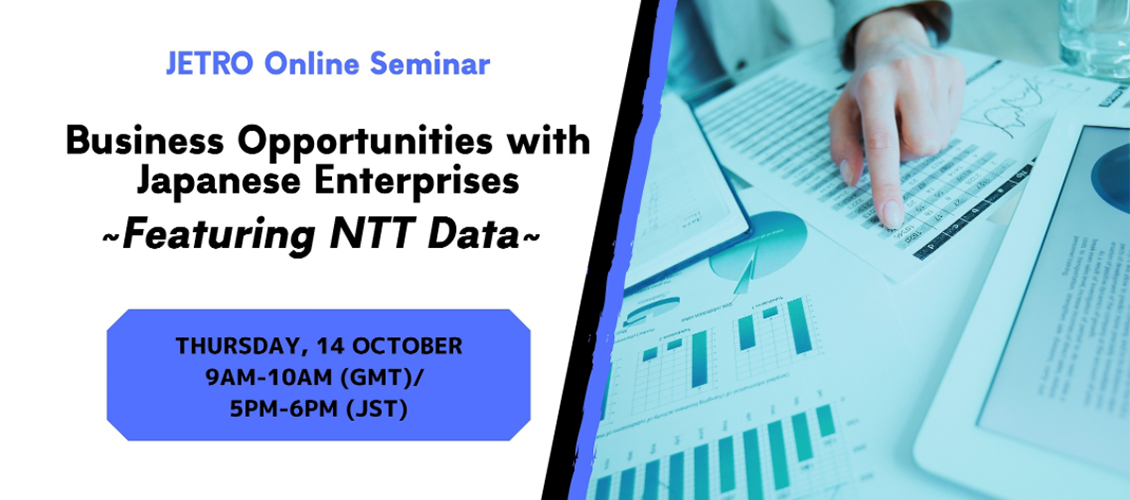 We would like to introduce you to an upcoming webinar organised by JETRO, and featuring NTT Data, the largest telecom company in Japan. Mr. Ken Fujiwara will provide an insightful overview of the Digital Transformation in Japan and introduce the Open Innovation activities of NTT Data. His colleagues will join from the Q&A session to discuss further about each area of focus.
As a special feature of this online seminar, the participating companies will get a chance to send their innovative ideas or proposals to NTT Data. You will get access to global clients of the company, world-class technologies under the NTT group, in-kind contribution from NTT Data when collaborating with them.
Date: Thursday, 14 October 2021, 11am-12pm (EET)/ 5pm-6pm (JST)
REGISTER (Deadline – Monday, 11th October): https://www.jetro.go.jp/form5/pub/jad/nttdata_eu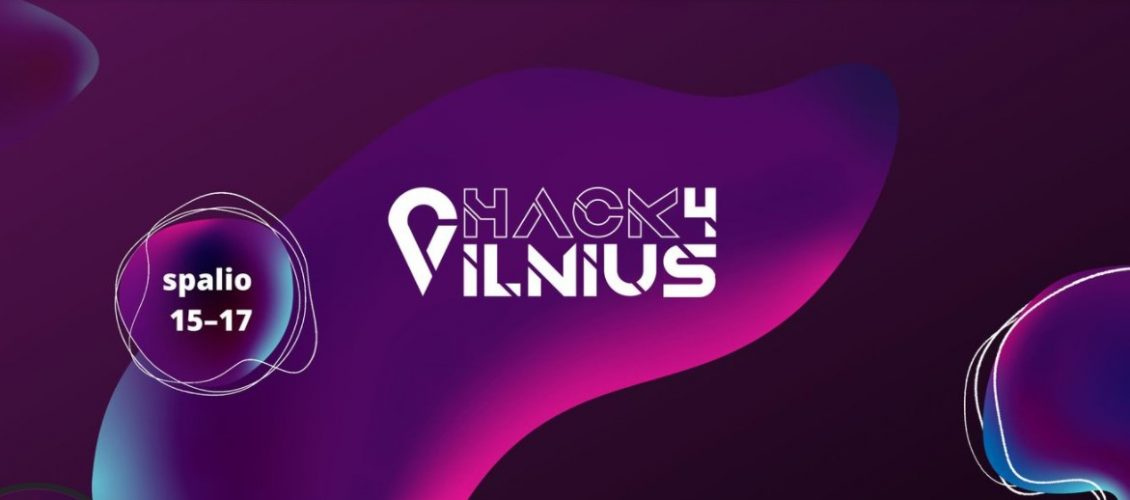 "Hack4Vilnius" is a 3-day hackathon aimed at promoting innovation in the city of Vilnius. The goal of the hackathon is to generate ideas that would help to solve problems of the capital city and its businesses. in the 2021 edition of the hackathon we will look for ways to turn Vilnius into a healthier, cleaner, smarter, and more sustainable city. "Hack4Vilnius" is a perfect way to use your creativity, knowledge, and skills, and to make new connections!
When? October 15-17, 2021
Where? Vilnius Gediminas Technical University, Central Building, Saulėtekio al. 11, Vilnius
*Language of the event is Lithuanian.
More details: https://hack4vilnius.lt
Click here to register.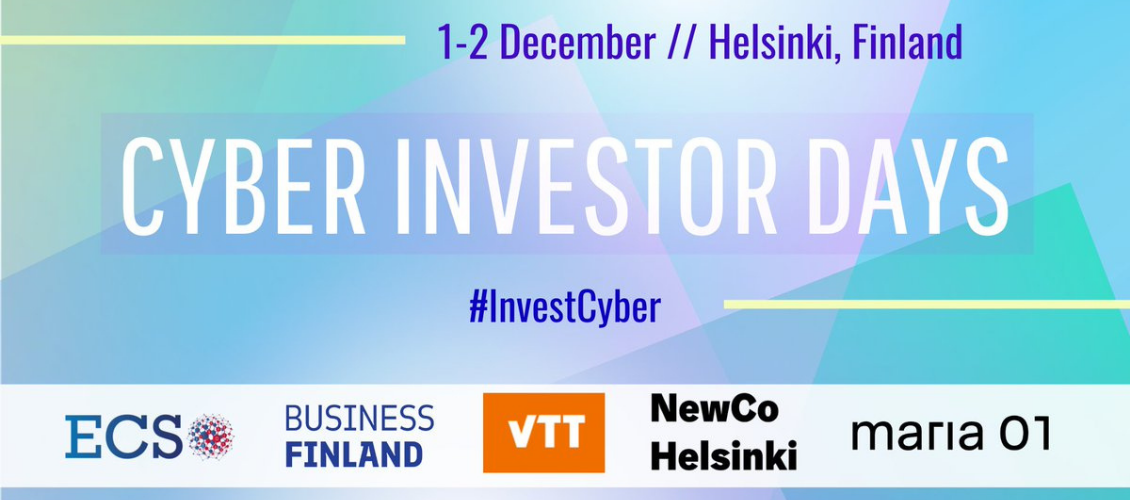 The 10th CYBER INVESTOR DAYS is scheduled for 1-2 December 2021 in Helsinki, Finland. The most promising European cybersecurity start-ups and SMEs will have a great opportunity to engage in strategic B2B meetings with the leading investors and integrators, which is very much needed for the post-pandemic recovery.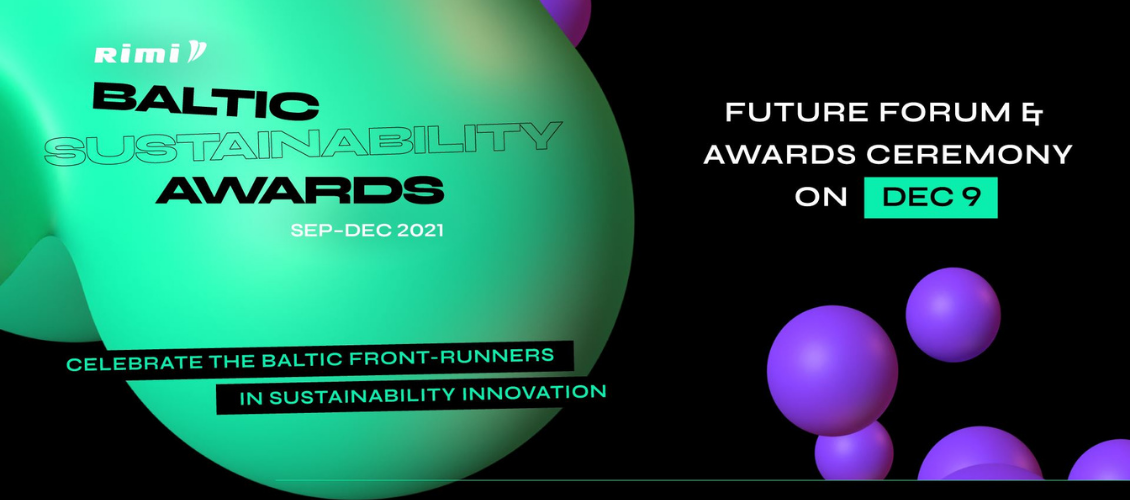 Business leaders, green-tech startups, organizations, and changemakers in Estonia, Latvia, and Lithuania let your innovations and accomplishments in sustainability be heard, seen, and used as an example for better practices!
Apply until October 20 in three categories:
🌱 Impact – for large enterprises, small and medium enterprises, NGO's and public institutions,
💡 Innovation – for enterprises and startups,
🌪️ Changemaker – for individuals.
The winners will be chosen by international experts. To ensure data-based, fair, transparent, and clear decisions, we have crafted the methodology together with Plan A, one of Europe's leading green-tech companies.
We will announce the winners at the Awards ceremony at the Future Forum conference on December 9.
To find out more and apply please visit www.balticsustainabilityawards.eu.
Registration to the 5th annual global virtual conference "Fintech Inn" 2021 is NOW OPEN.
Just in no time, on the 21st and 22nd of OCTOBER, we all will meet in a fully virtual 2-day event where FINTECH'S most talked about topics will be addressed!
Learn about the trends and all new directions where all the greatest FINTECH'S heads will be turned to in the nearest future!
Grab Your free of charge ticket right here: https://www.fintechinn.lt/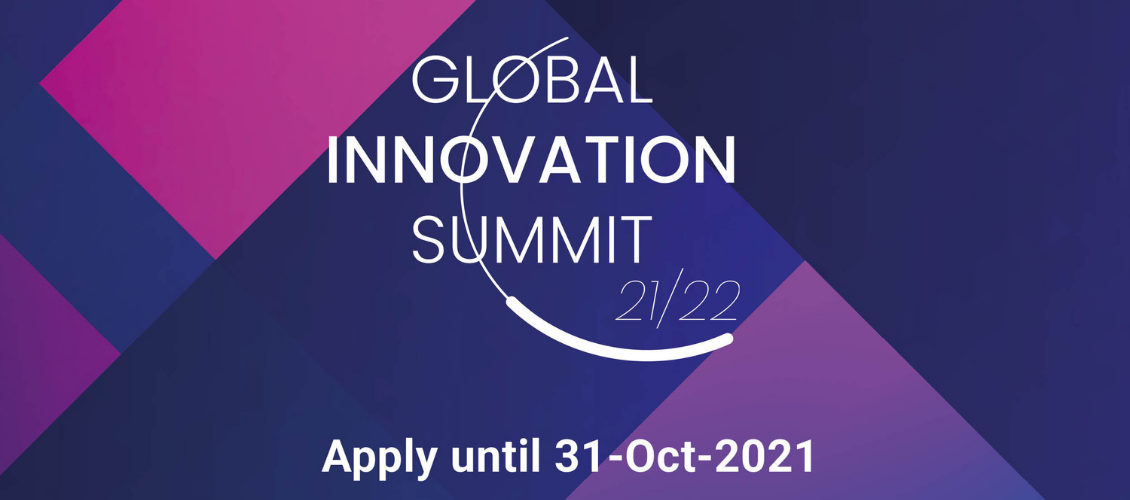 Global Innovation Summit (GIS) is the flagship event of InnoEU Tech Bridge. Once a year, they give innovative tech startups and scaleups from Europe the opportunity to pitch to their Chinese network of investors and corporates. Its all about introducing European entrepreneurs to reliable business partners in order to do first steps into the Chinese market and match with potential investors. Also in this year, they moved online until intercontinental travel regulations allow them to bring you on a business trip to China.
Application is open until 31-Oct
Find out more in the event description HERE
Application link: www.f6s.com/gis-china-2021/apply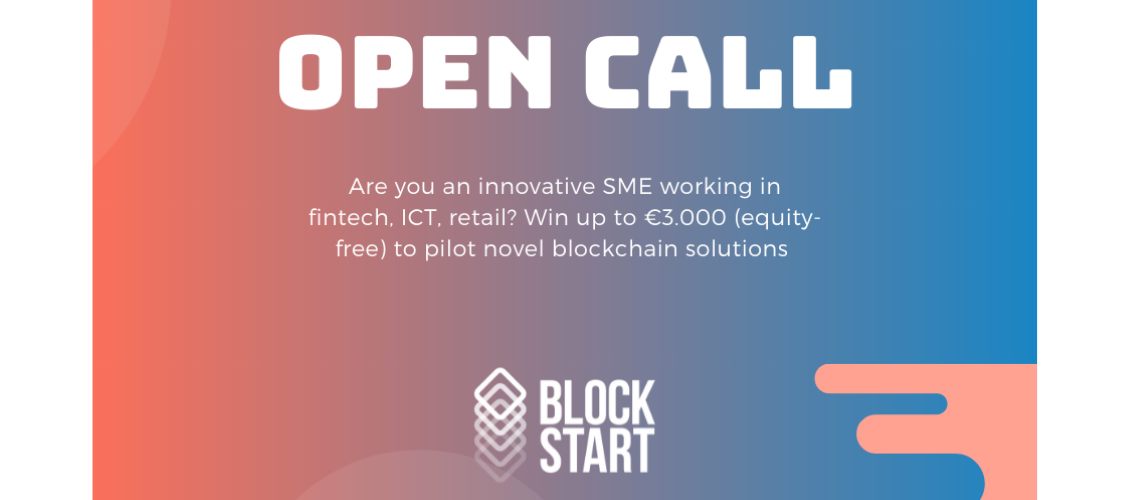 BlockStart is a pan-European acceleration program, focused on supporting early-stage blockchain startups from all over the EU and H2020 Associated Countries with the development of their solutions and with the main objective to facilitate goal-oriented, business-focused, and mutually beneficial partnerships between them (as solution providers) and end-user SMEs (as solution adopters).
Apply to 2nd cut-off for SME Adopters until 10 Nov. 5 pm CET,  receive up to 3000€ equity-free funding, and have the chance to implement a blockchain solution from one of their startups!
More information 👉 https://www.blockstart.eu/blockstart-erd-open-call-for…/
P.s On 20 October, 15:00-16:30 CEST, they'll organize the webinar "10 blockchain solutions looking for adopters" (registration form HERE), aiming to present those blockchain technologies and clarify any doubt that may arise about the startups and BlockStart program.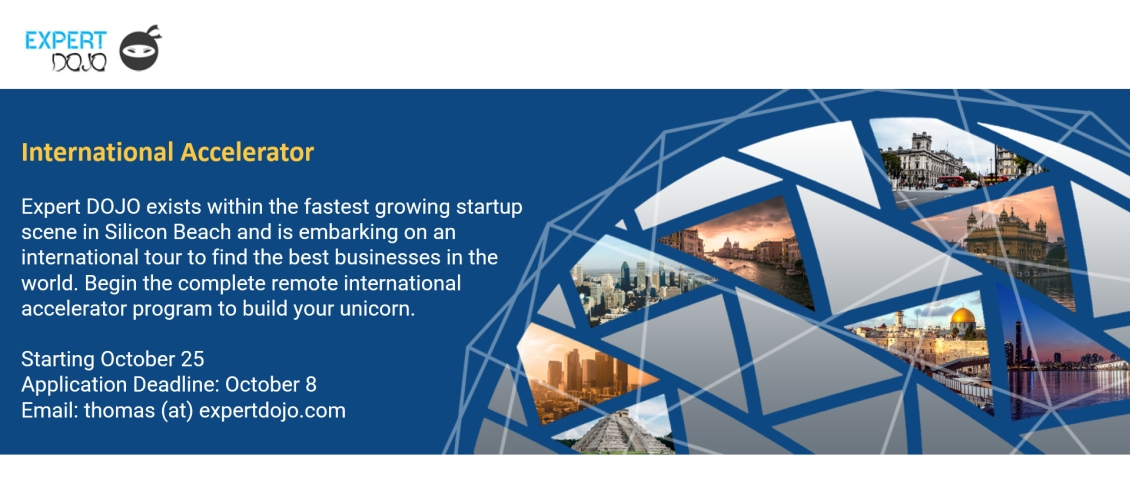 Expert DOJO is the most active international early-stage startup accelerator in Southern California. They invest $100,000 in each of their startups and help them get traction and go to market faster than they could ever do by themselves. If you can visualize your unicorn, you have a higher probability of achieving its full potential. That's where Expert DOJO comes in.
Join their 8-week program and let them help you with investment, scaling, growth hacking, branding, marketing and more.
Find out more: HERE

Whether you're a founder seeking capital and exposure, or an investor seeking new deals, Venture Summit \ Virtual Connect presented by youngStartup Ventures – is the event of the year you won't want to miss.
A highly productive 3-day venture conference, this exclusive summit is dedicated to showcasing early-stage VCs, Corporate VCs, and angel investors committed to funding venture-backed, emerging, and early-stage Lifesciences, Healthcare, and MedTech companies as well as showcasing over 100 Top Innovators.
Special Offer:
Startup Lithuania has made a special arrangement for our network to receive a special discount of 20% off. This conference will be attended by the best people in the industry. Please register early to avoid disappointment. (Use promo code "STLIVIP")
In addition to providing access to leading Investors, the conference will feature more than 100 pre-screened venture-backed, emerging, and early-stage companies seeking capital, and hardcore networking. Find out more: https://youngstartup.com/vsvc21
⬇️⬇️⬇️
Also, check out our website and other OPEN CALLS in it: www.startuplithuania.com/startupsmp