This Week's Opportunities For Startups | October 25-31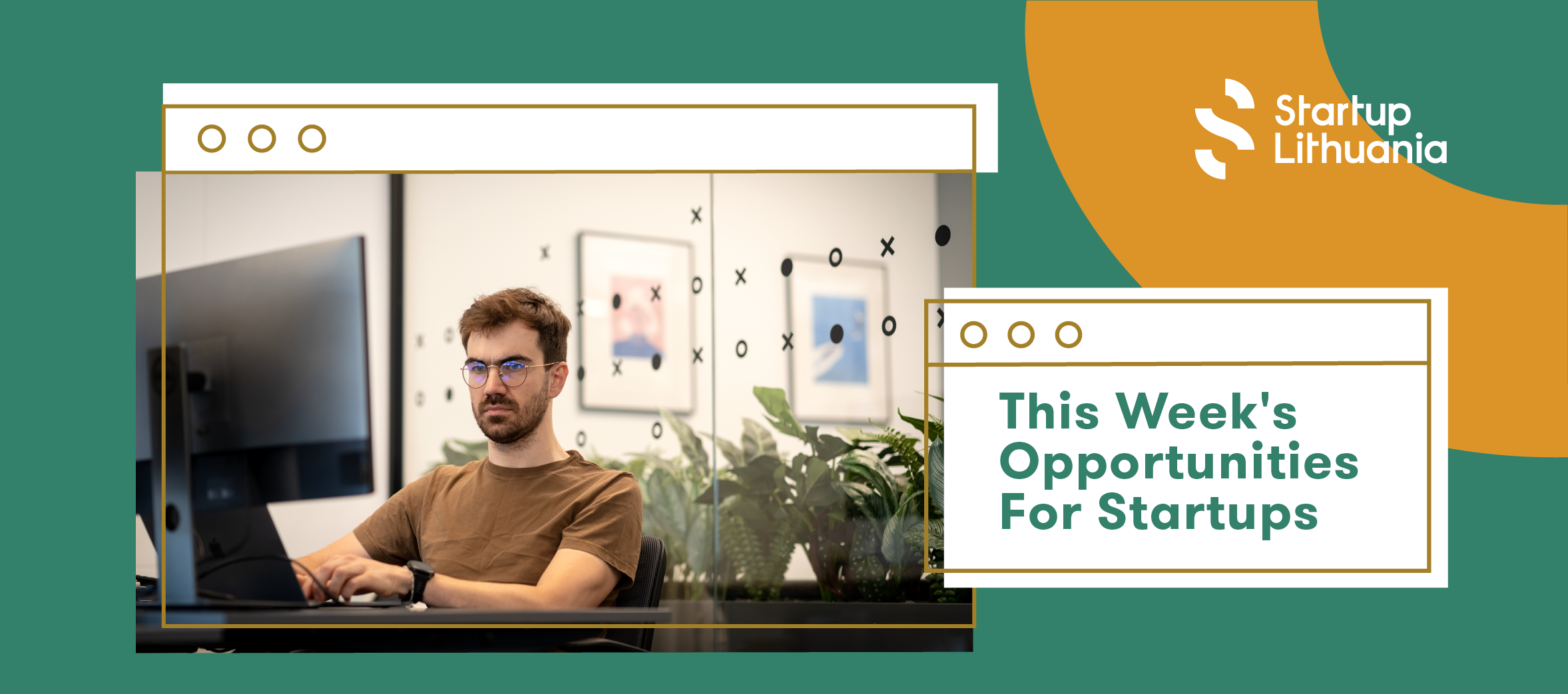 Keep yourself updated, prepare to get everything that the startup ecosystem suggests you.
Check out the featured events and opportunities below, scroll down for the full picture. There are many great things you might like: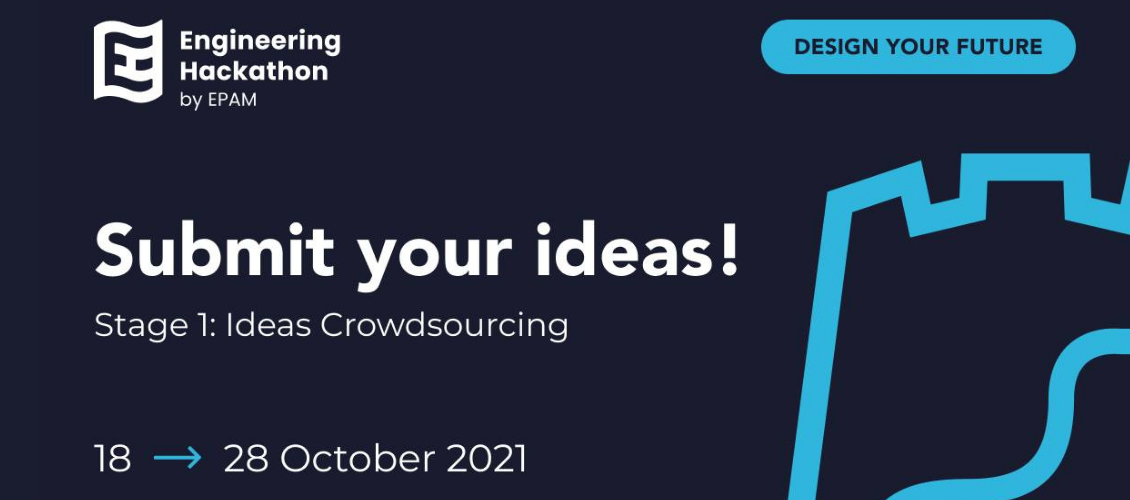 📢 Calling all IT professionals, creative minds, and innovators!
Join EPAM Systems Engineering hackathon and create digital advancements, new solutions and use the power of technologies to solve everyday challenges that communities in Lithuania face. Could you be the next one to make social innovations real?
Register here: https://epa.ms/EPAM-Engineering-Hack-Lithuania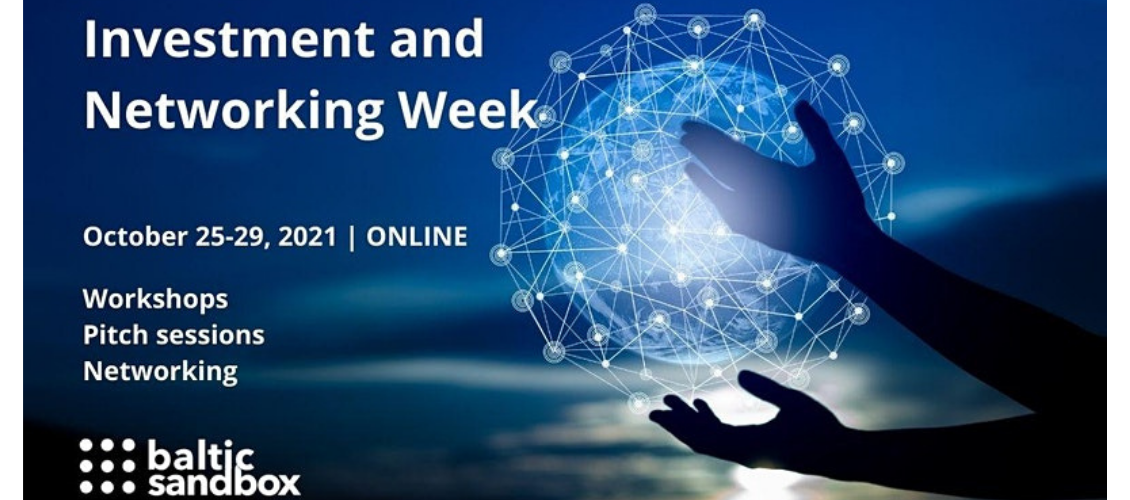 Investment & Networking Week is a 5-day online event that aims to connect notable startups with active investors through pitch sessions, workshops, and networking events.
What are the benefits & opportunities for VCs & investors?
Share your expertise with a broad startup audience through webinars, fireside chats & round tables.
See the most skyrocketing startups on the arranged pitch session.
Expand your network in the specially organized networking events for VCs & Investors.
Why is it one of the most attractive events for startups?
Practically learning about Investors' approach to funding.
Opportunity to pitch for Investors.
 Register for the event HERE.
Don't miss the opportunity to attend the EU Next Generation Innovators Summit in Slovenia and Investment Conference. The Next Round will gather some of the best VCs in Europe. 2+ billion euros of ready-to-invest capital will be there. They are looking for investment-ready startups & scale-ups from the whole of Europe. Register and claim your 1on1 spot for the meetings with investors: https://www.nextround.eu/register
The second track is panel discussions, working to figure out how to leverage new EU regulations and additional money, new funds, the arrival of Sequoia Capital and Google Ventures in Europe, etc. The regional manager of the GLOVO will be one of the speakers. Check all the speakers here: https://www.nextround.eu/agenda
Event format: hybrid
Find out more HERE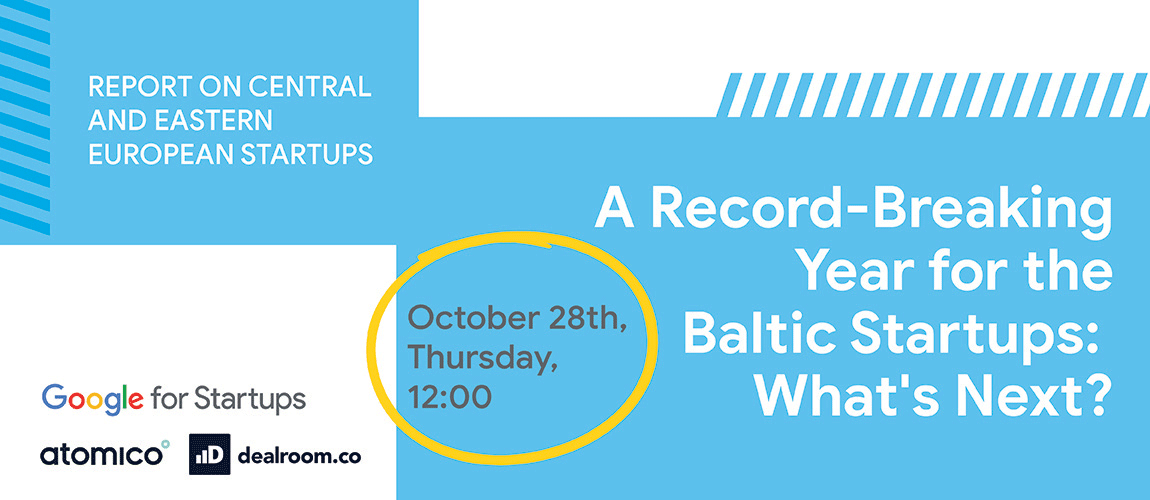 Google for Startups is organizing a digital event filled with inspiration, discussion, and learning about startups 'A Record-Breaking Year for the Baltic Startups: What's Next?'. Everyone interested in startups and their ecosystem growth is welcome.
Tune in to:
Get the latest on investments and major trends in CEE and Baltic startups
Learn how top-tier international investors like Atomico see our region's startups
Hear from James Berdigans, CEO & Founder of Printify, how they landed a massive $45M Series A
Join the discussion about what's next for startups in Estonia, Latvia, and Lithuania
Register for the event HERE.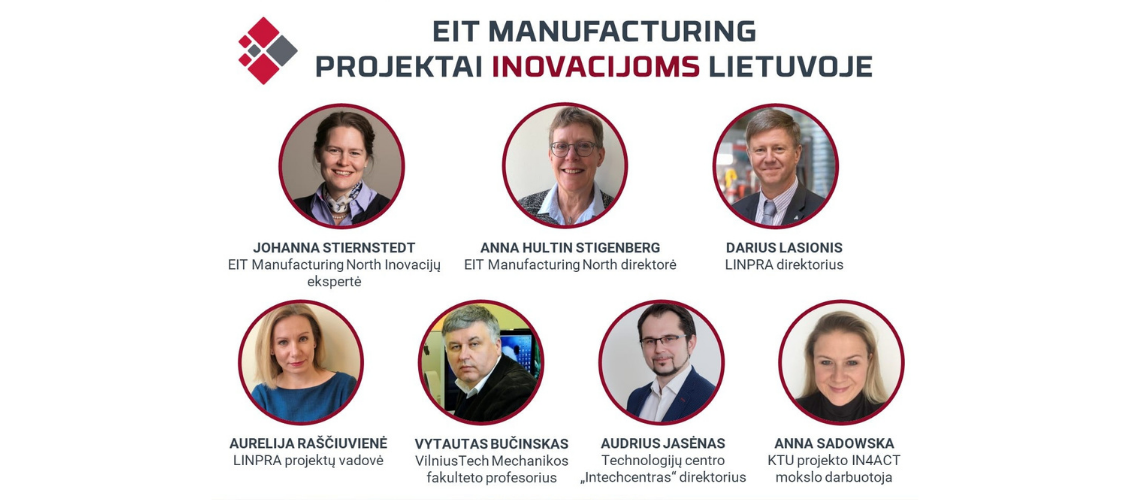 LINPRA, the Lithuanian Engineering and Technology Industry Association, invites representatives of engineering and technology industry companies, scale-ups and start-ups to a presentation of the international EIT Manufacturing community, projects and their given financial opportunities. The aim of the event is to present in detail the activities of the community, its benefits and opportunities for SMEs and start-up businesses and innovators, examples of projects, Lithuania's involvement and ongoing projects, and at the same time to encourage participation in the EIT Manufacturing calls for proposals.
The event will take place at the venue Creativity and Innovation Centre "LinkMenų fabrikas", Linkmenų g. 28. And will be live-streamed on LINPRA Facebook here. 
Find out more HERE.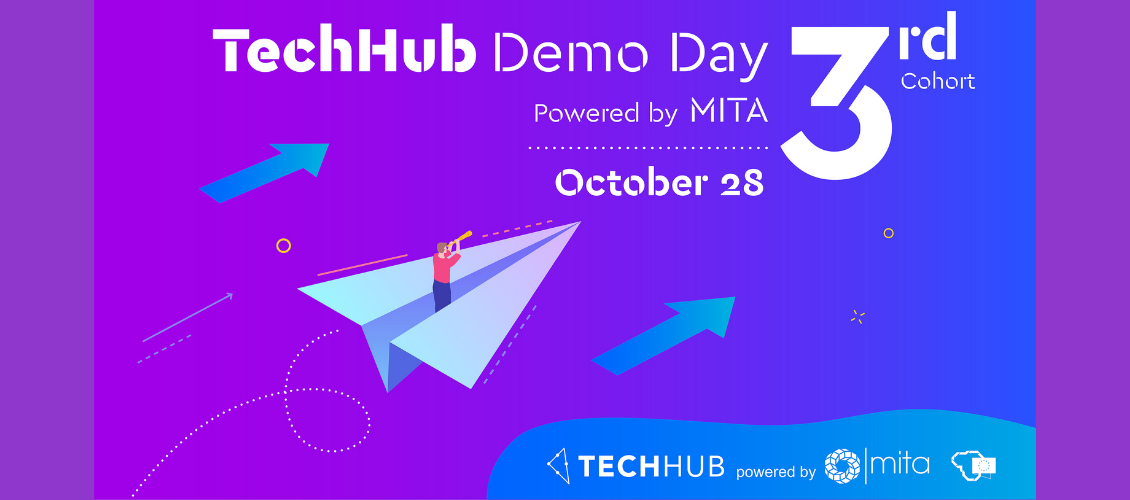 Don't miss out on the TechHub Demo Day event! It is dedicated to startups, investors and those interested in new business development opportunities. During the event:
The most progressive startups of the 3rd cohort of TechHub pre-accelerator will pitch their innovative ideas to investors and compete for a ticket to go to foreign accelerators and business trips to selected EU countries 
Panel of investors and innovation experts will share the insights related to business growth and innovation commercialization opportunities.  
Productivity & performance coach Stoyan Yankov will deliver a keynote speech about what does it really take to build a long-term successful company. 
TechHub graduates will share their stories about successfully attracting investors. 
The event will take place at MKIC, on October 28th, 4 PM.
MORE INFO:
TechHub Demo Day 3rd Cohort | Facebook
TechHub Demo Day 3rd Cohort LinkedIn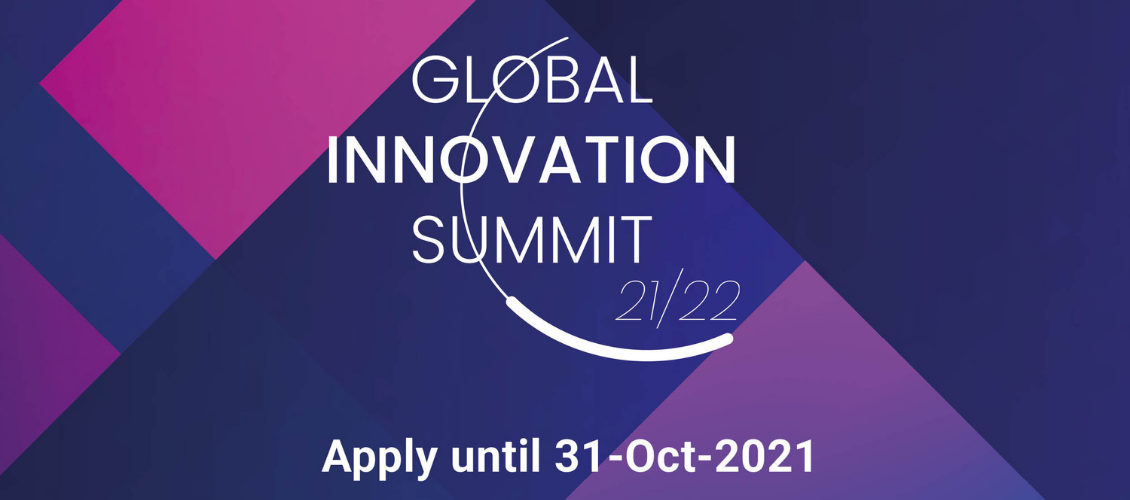 Global Innovation Summit (GIS) is the flagship event of InnoEU Tech Bridge. Once a year, they give innovative tech startups and scaleups from Europe the opportunity to pitch to their Chinese network of investors and corporates. It's all about introducing European entrepreneurs to reliable business partners in order to do the first steps into the Chinese market and match with potential investors. Also in this year, they moved online until intercontinental travel regulations allow them to bring you on a business trip to China.
Application is open until 31-Oct
More info: https://innoeu.com/global-innovation-summit/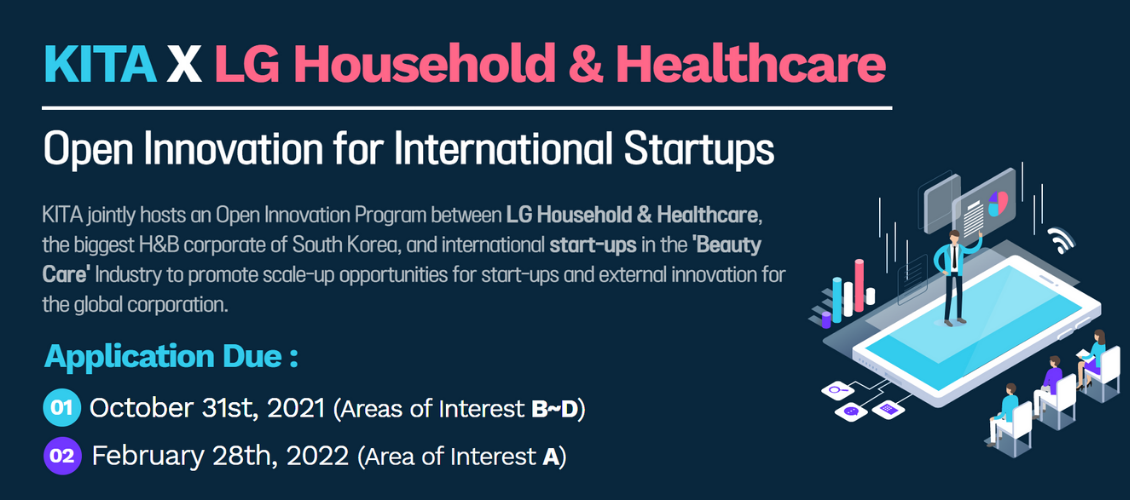 KITA jointly hosts an Open Innovation Program between LG Household & Healthcare, the biggest cosmetics & healthcare company in South Korea, and international startups in the 'Bio/healthcare Industry'.
The possible benefits that can be provided by LG H&H for the startups that apply to this project are as follows:
Joint Research / Commercialization
Equity Investments by LG H&H
Access to the information and DB that affiliated companies of LG hold
Specific benefits will be discussed at the business meeting between the selected startups and LG H&H
More information HERE.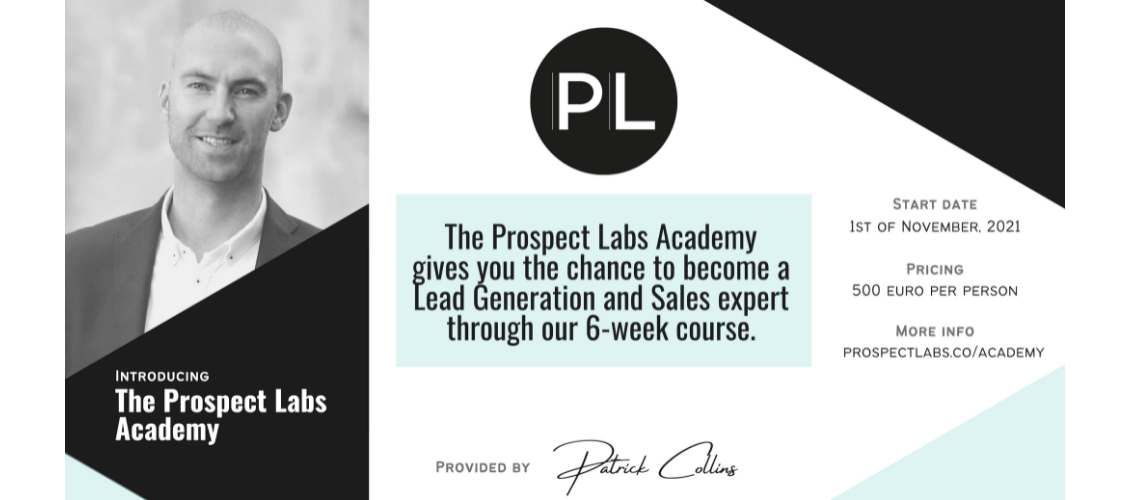 Do you know how to create more leads for your business? Become a Lead Generation and Sales expert through our 6-week course starting 1st November.
The training will consist of weekly 90 minutes sessions. The live webinars and Q&A with Patrick Collins will show you practical tools and ideas that you can easily implement in your own business. You will also be included in the private Facebook group. This community gives you the opportunity to ask questions and get feedback on your marketing campaigns and interact with the Prospect Labs team. In addition, the training is supported with practical tools, guides, explainer videos, and templates which you can use to create an immediate impact on generating leads for your business.
Prospect Labs Academy Starting 1st November: use code placademy for 20% discount 🚀
More info: https://prospectlabs.co/academy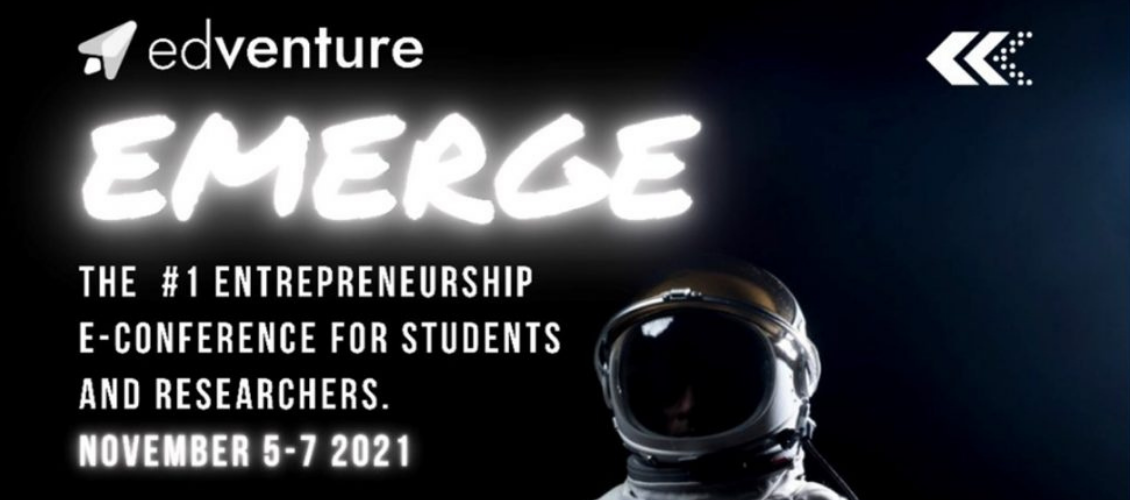 Edventure Emerge is the #1 entrepreneurship e-conference for students and researchers globally. An incredible line-up of speakers such as quantum physicist and professional ballerina Merritt Moore, Founders Factory founder Brent Hoberman, Tech Crunch editor Mike Butcher, Tech.eu founder Robin Wauters, Sequoia Partner Anas Biad, and Head of Microsoft for Startups MEA, Roberto Crocci – and many more. They also have student founders of top VC-backed, YC-alumni, Forbes 30-u-30 companies! You can see their speakers here!
Founders of billion-dollar companies, ground-breaking technologies, investors at top VCs, and alumni from YC, Forbes 30u30, and the Thiel Fellowship.
Save the date (5/6/7th November) and get your FREE ticket HERE.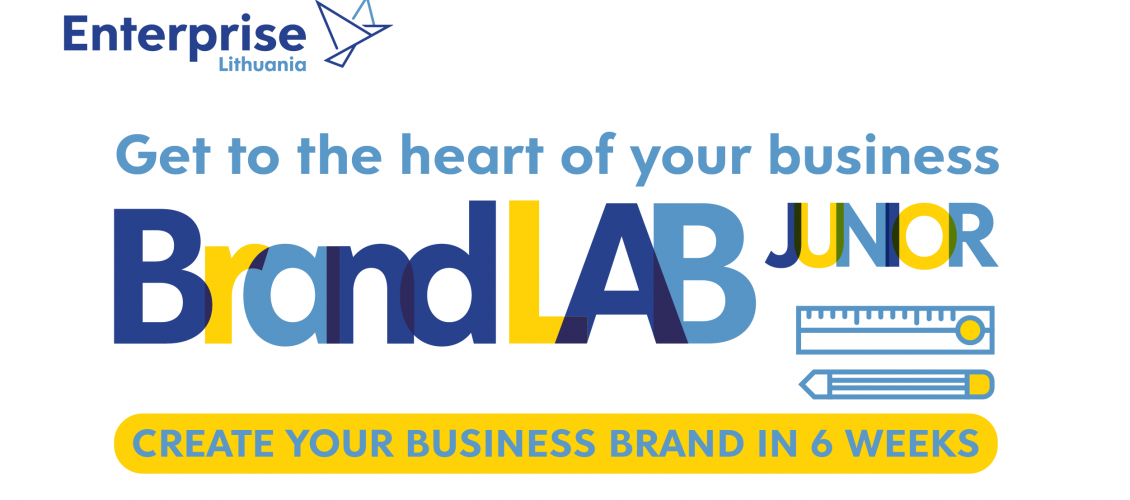 Quickly and efficiently get to the heart of your business and its value proposition with the training program BrandLAB Junior. This program is set to help B2C and B2B companies to develop and execute a branding solution that will attract an ideal target audience in a chosen foreign market and convert it into your loyal customer.
BrandLAB Junior examines where your business currently resides and guides you to the acceleration of your success. Upon completion of the program, we will have established a clear direction and identified the steps you need to take in order to transform your business. The result is a strategic blend of marketing tactics and tools for entering foreign markets, eventually helping reach your goals.
The program is FREE, the fee is 100% covered by the Lithuanian government.
The deadline for registration is October 20. 
The training program will take place online from November 8 to December 15.
More information HERE.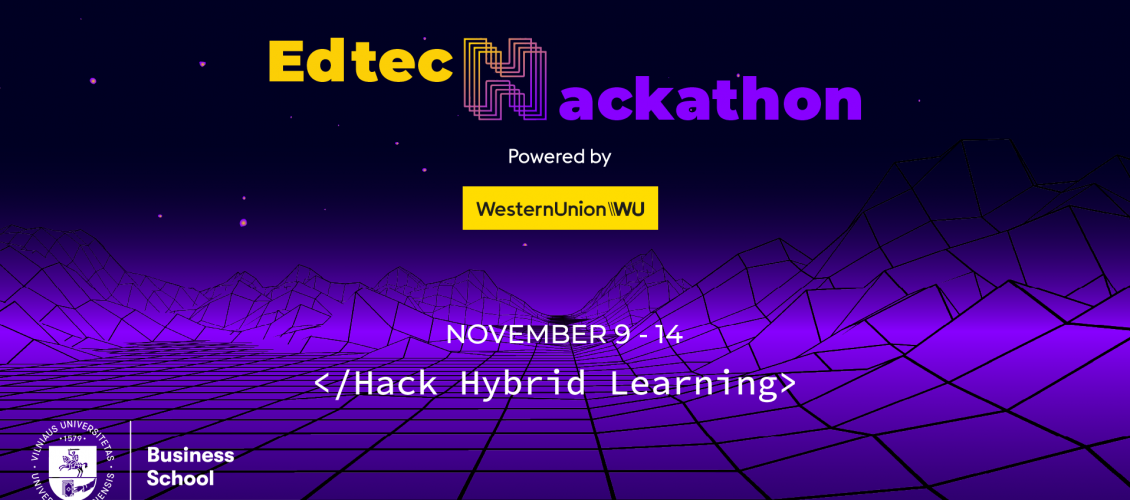 Did you know that 1/3 of Lithuanian scholars faced challenges and 1000+ teachers left their occupations due to hybrid learning? Vilnius University Business School (@VU Verslo mokykla) and Western Union Lithuania are looking for #edtech enthusiasts, communities, students, teachers and startup-ers to join Edtech Hackathon 2021 and tackle the many challenges of hybrid learning! November 9-14, online. 
Read more and register: https://www.vuhackathon.lt/
Win awesome prizes, build new connections, gain business knowledge and accelerate your idea IRL! #EdTecHackathon2021 #HackHybridLearning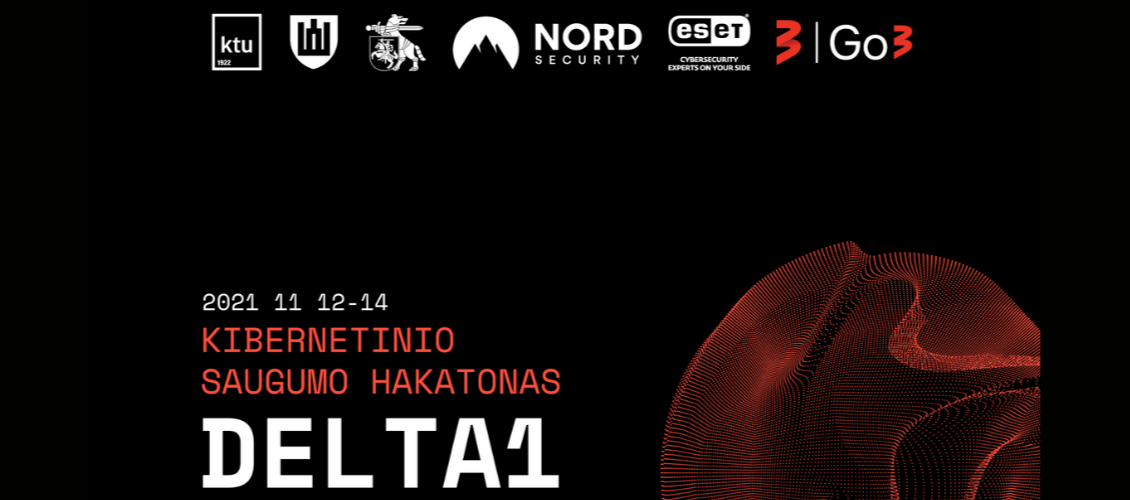 Join event DELTA1, which aims to mobilize Lithuanian talent forces to discover new technological solutions to meet the challenges of the modern army in the field of cyber security.
Challenges:
An open-source data analysis tool
Content Management System Vulnerability Assessment
Calculation of the damage caused by cyber attacks
Vectors of social engineering
War on content pirates
Other (optional topic)
Prizes: 6000 euro prize fund. Go3 subscription for 6 months for the TV3 challenge winners! ESET NOD antivirus software for all participants + virtual gifts.
Event format: online
Registration is open till 25th October: https://delta1.lt/#register
More information: https://delta1.lt/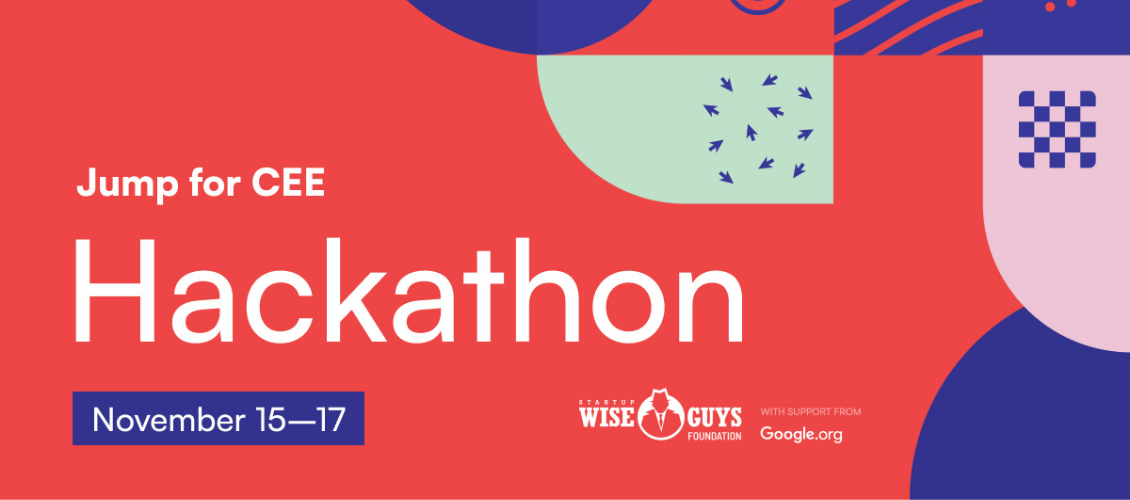 Join JUMP for CEE to learn step-by-step how to go from a small idea at the back of your head to building your own digital business. 
After an idea has been shaped it has to be turned into a product or a solution, and a Hackathon is a great way how to do exactly that. During intense 48 hours, you get to develop your idea further continuing the work started during an Idea hack event, find additional teammates if you already have an idea, and/or test a particular functionality in your existing product.
If you want to either start your own business or are looking for changing your career path towards digital entrepreneurship, they are looking for you! This program is here to help you to recover from the current economic (covid) crisis ​​through best-in-class business idea generation workshops, hackathons, and pre-acceleration under the guidance of experienced international mentors from the
Startup Wise Guys
accelerator network.
Read more about the project and apply here.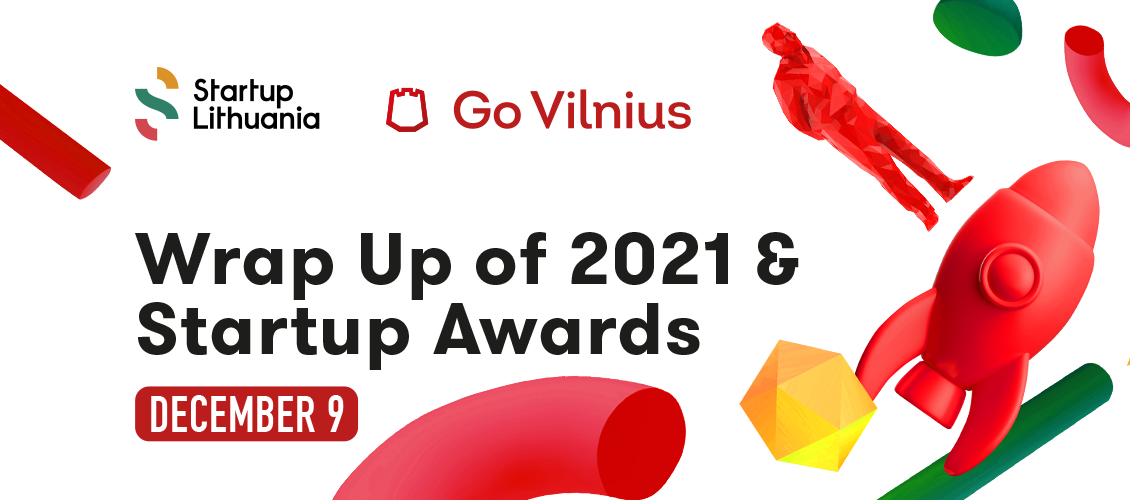 Let's celebrate a record year for Lithuanian startups! 
 It's been a year of remarkable growth during which startups and the whole ecosystem managed to show impressive results, start new initiatives, and flourish.
Together with our partner 
Go Vilnius
, we invite you to take a look back at 2021, celebrate the ecosystem's achievements, and award the best of the best. The event will round up with networking and an afterparty!
 The Wrap Up speeches and the Awards ceremony will be broadcast LIVE.
Registration will be open soon
, follow for more and join us @ Wrap Up of 2021 & Startup Awards.