This Week's Opportunities For Startups | October 18-24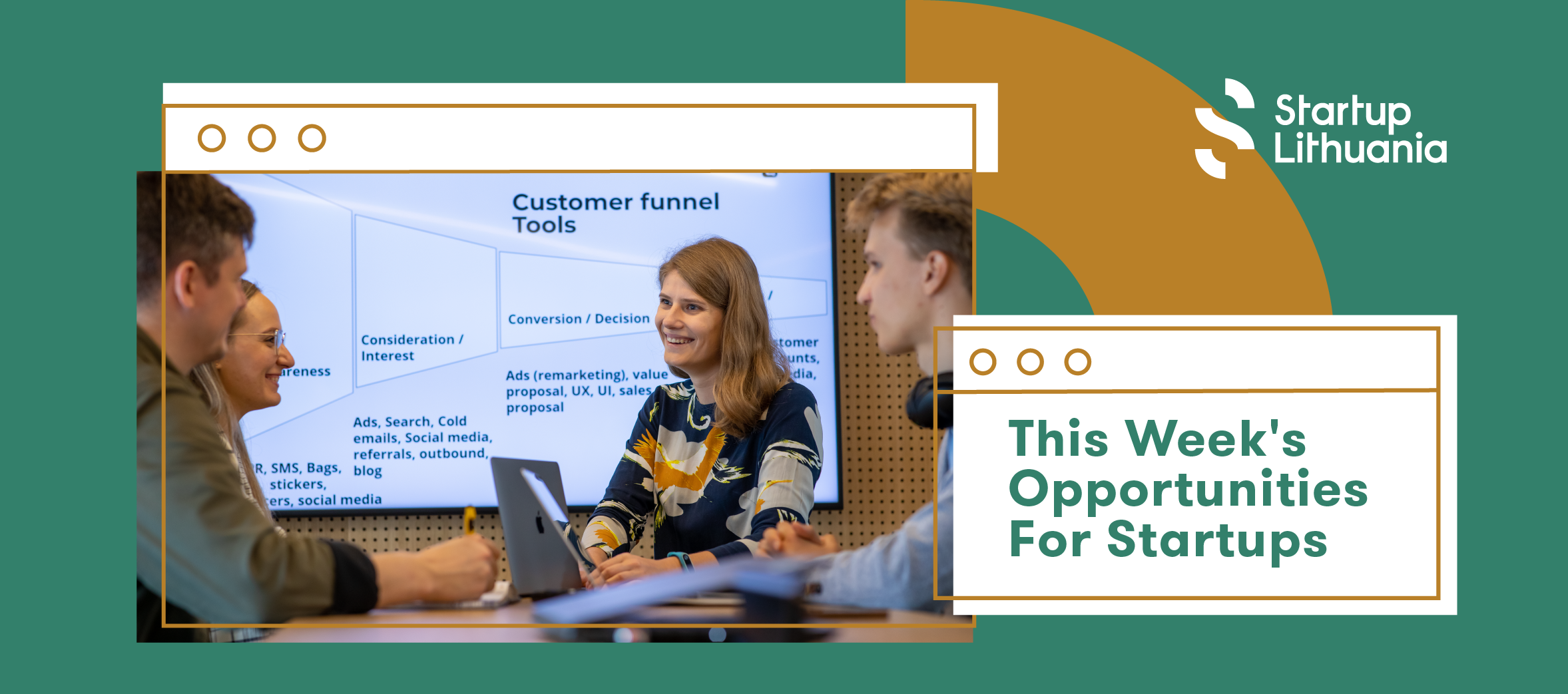 Startup Lithuania is here to help you succeed! So we prepared a list of amazing opportunities that you might be interested in!
Mark your calendar, don't miss out these major events: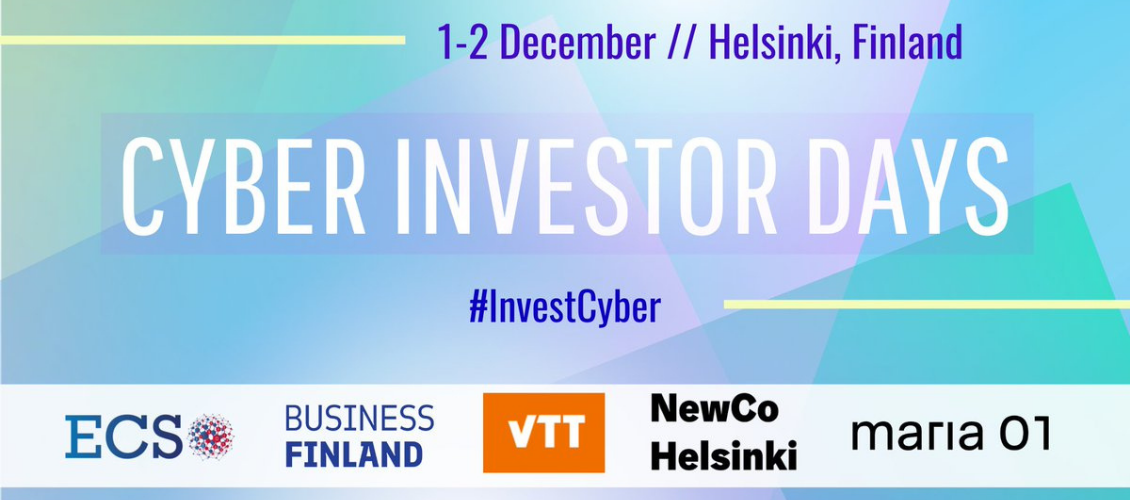 The 10th CYBER INVESTOR DAYS is scheduled for 1-2 December 2021 in Helsinki, Finland. The most promising European cybersecurity start-ups and SMEs will have a great opportunity to engage in strategic B2B meetings with the leading investors and integrators, which is very much needed for the post-pandemic recovery.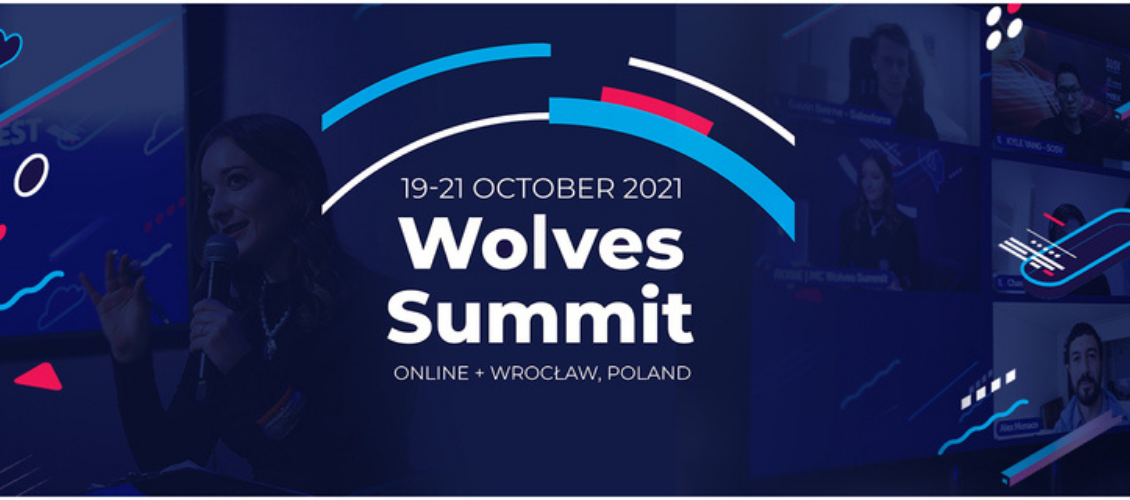 Our partners and friends from Wolves Summit are inviting you to join them online (on Hopin) on October 19-21st for the 14th edition of their bi-annual startup & investors event – now held in a hybrid form!
Startups will have the opportunity to attend the ONLINE event for free: https://ti.to/wolves-summit/wolves-summit-october-2021/discount/LT_startup.

Read more: www.wolvessummit.com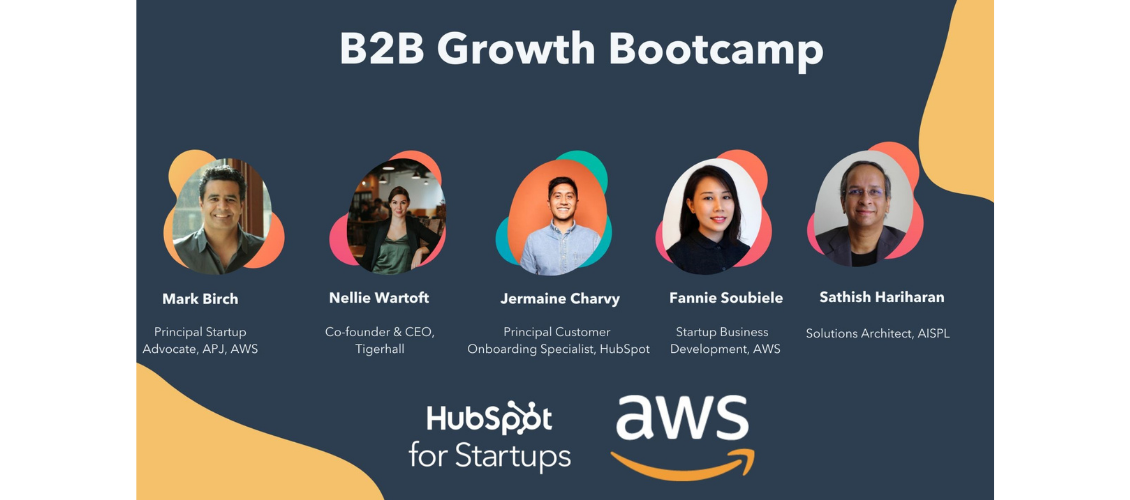 AWS and Hubspot are hosting an invite-only "B2B Growth Bootcamp Episode #2" from Oct 19th to 21st.
This three-part workshop series is designed for high-growth companies looking to learn how to scale their tech stack, sales, and marketing for better growth. They will guide you through the best practices to choose a platform to build a tech stack and how to successfully build a sales and marketing process to grow your business.
They also have a live Q&A session with curated startup experts from HubSpot and AWS to get all your growth questions answered.
This series will feature the following workshops:
Fireside Chat with CEO and Co-founder of TigerHall
Picking a Platform and Defining Your Tech Stack by AWS
Build and Scale Your Marketing Strategy for Customer Growth by HubSpot
The event is free.
Sign up here.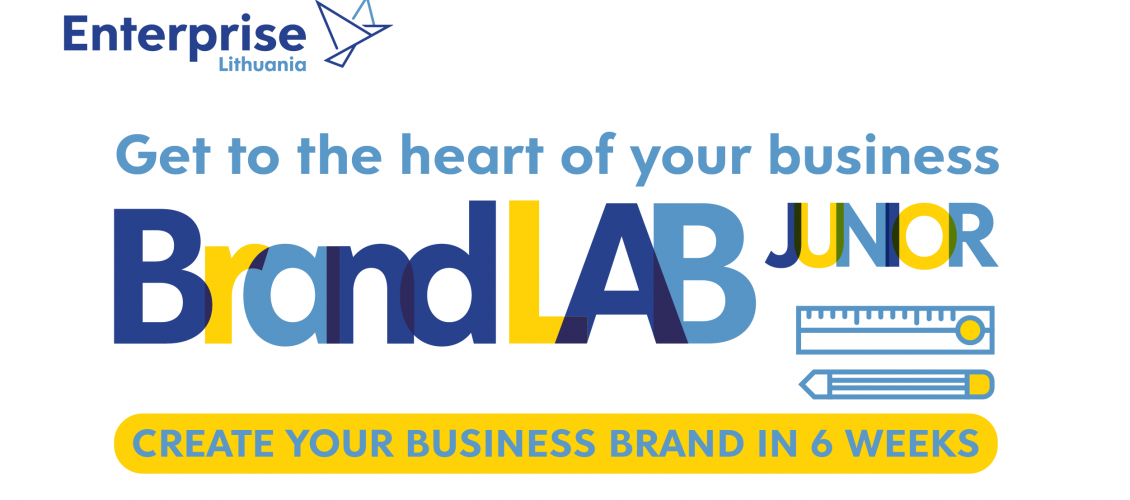 Quickly and efficiently get to the heart of your business and its value proposition with the training program BrandLAB Junior. This program is set to help B2C and B2B companies to develop and execute a branding solution that will attract an ideal target audience in a chosen foreign market and convert it into your loyal customer.
BrandLAB Junior examines where your business currently resides and guides you to the acceleration of your success. Upon completion of the program, we will have established a clear direction and identified the steps you need to take in order to transform your business. The result is a strategic blend of marketing tactics and tools for entering foreign markets, eventually helping reach your goals.
The program is FREE, the fee is 100% covered by the Lithuanian government.
The deadline for registration is October 20. ❗❗❗
The training program will take place online from November 8 to December 15.
More information HERE.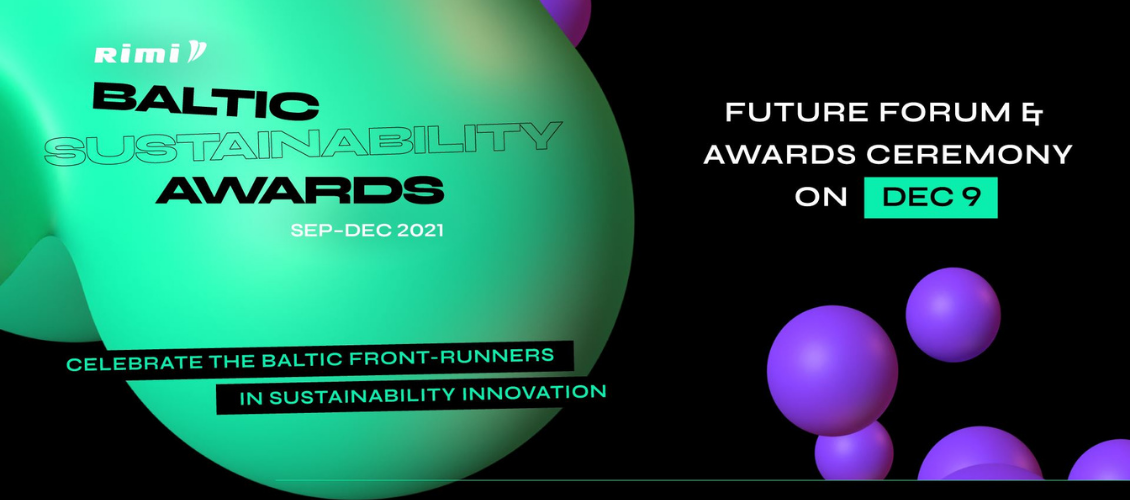 Business leaders, green-tech startups, organizations, and changemakers in Estonia, Latvia, and Lithuania let your innovations and accomplishments in sustainability be heard, seen, and used as an example for better practices!
Apply until October 20 in three categories:
🌱 Impact – for large enterprises, small and medium enterprises, NGO's and public institutions,
💡 Innovation – for enterprises and startups,
🌪️ Changemaker – for individuals.
The winners will be chosen by international experts. To ensure data-based, fair, transparent, and clear decisions, we have crafted the methodology together with Plan A, one of Europe's leading green-tech companies.
We will announce the winners at the Awards ceremony at the Future Forum conference on December 9.
To find out more and apply please visit www.balticsustainabilityawards.eu.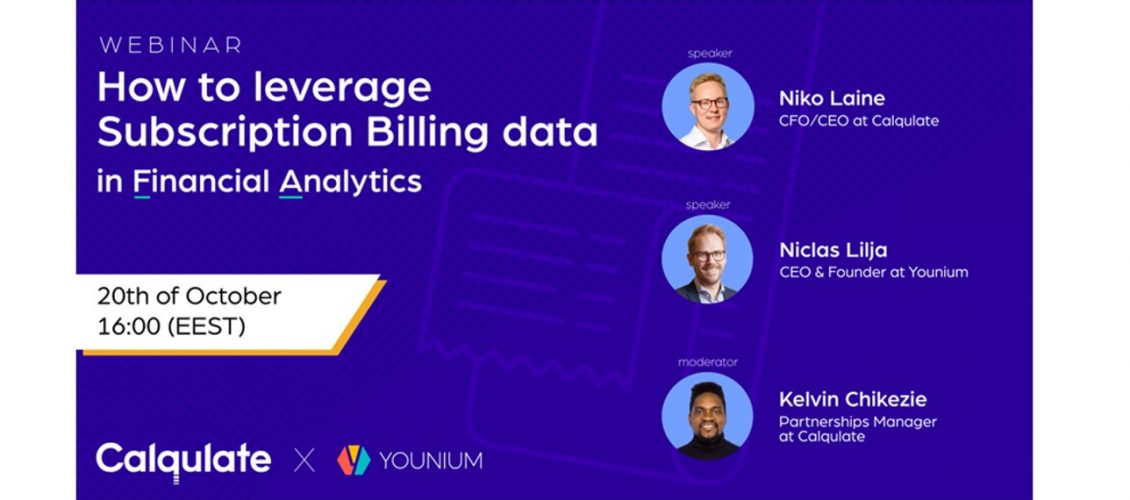 MRR, LTV, Churn & CAC are the lego blocks of your financial reporting. In this talk, you will find out how to avoid stepping on these potential KPIs in the dark.
Knowing how to stack insight on top of forecasting to turn your subscription data into a cash flow bellwether.
Join Calqulate and Younium in this upcoming webinar to learn all about subscription billing management and how to pull critical metrics from your subscription data.
Register for the event HERE.
Registration to the 5th annual global virtual conference "Fintech Inn" 2021 is OPEN.
Just in no time, on the 21st and 22nd of OCTOBER, we all will meet in a fully virtual 2-day event where FINTECH'S most talked about topics will be addressed!
Learn about the trends and all-new directions where all the greatest FINTECH'S heads will be turned to in the nearest future!
Grab Your free of charge ticket right here: https://www.fintechinn.lt/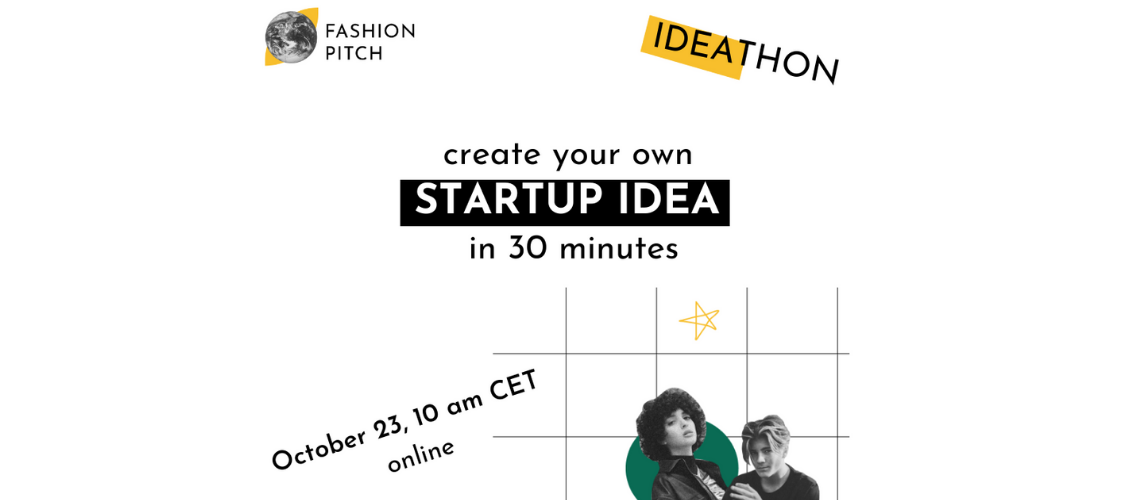 Have you ever heard about NFZ Fashion Pitch? It's an international platform, which supports Generation-Z (ages 9-25) ideas and startups. This year the focus is on the Fashion industry. More than welcome: fashion tech (IT, AI, ML, blockchain, 3D), sustainable fashion, startups focused on new logistics, customization or promotion solutions, and many others.
This is a great opportunity to come up with an idea and get up to $5,000, friends and mentors from around the world, get an invitation to an internship or even a job.
✅ Participation is free of charge. Application form and more at https://fashionpitch.org
❗Deadline – November 1st, 2021.
You can come up with your startup idea in half an hour. They have a technology that can boost your creative potential – Ideathon. 
Join an online idea generation session.
October 23, 10 am CET, 11 am EET / 1.30 pm IST /4 pm SGT
▶ Registration link: https://t1p.de/3g0s. The invitation will be sent by mail and chat.
Don't miss the opportunity to attend the EU Next Generation Innovators Summit in Slovenia and Investment Conference. The Next Round will gather some of the best VCs in Europe. 2+ billion euros of ready-to-invest capital will be there. They are looking for investment-ready startups & scale-ups from the whole of Europe. Register and claim your 1on1 spot for the meetings with investors: https://www.nextround.eu/register
The second track is panel discussions, working to figure out how to leverage new EU regulations and additional money, new funds, the arrival of Sequoia Capital and Google Ventures in Europe, etc. The regional manager of the GLOVO will be one of the speakers. Check all the speakers here: https://www.nextround.eu/agenda
Event format: hybrid
Find out more HERE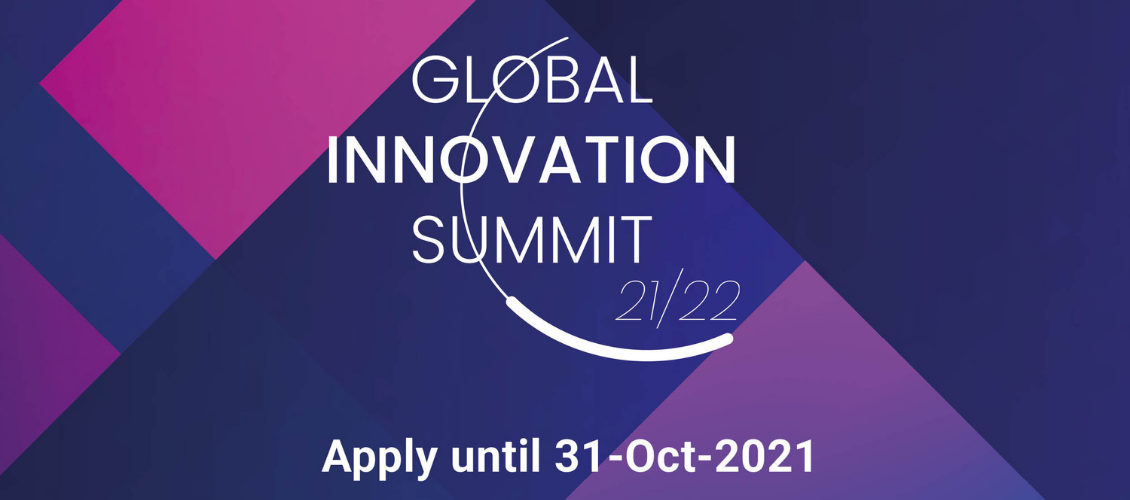 Global Innovation Summit (GIS) is the flagship event of InnoEU Tech Bridge. Once a year, they give innovative tech startups and scaleups from Europe the opportunity to pitch to their Chinese network of investors and corporates. It's all about introducing European entrepreneurs to reliable business partners in order to do the first steps into the Chinese market and match with potential investors. Also in this year, they moved online until intercontinental travel regulations allow them to bring you on a business trip to China.
Application is open until 31-Oct
Do you know how to create more leads for your business? Become a Lead Generation and Sales expert through our 6-week course starting 1st November.
The training will consist of weekly 90 minutes sessions. The live webinars and Q&A with Patrick Collins will show you practical tools and ideas that you can easily implement in your own business. You will also be included in the private Facebook group. This community gives you the opportunity to ask questions and get feedback on your marketing campaigns and interact with the Prospect Labs team. In addition, the training is supported with practical tools, guides, explainer videos, and templates which you can use to create an immediate impact on generating leads for your business.
Prospect Labs Academy Starting 1st November: use code placademy for 20% discount 🚀
More info: https://prospectlabs.co/academy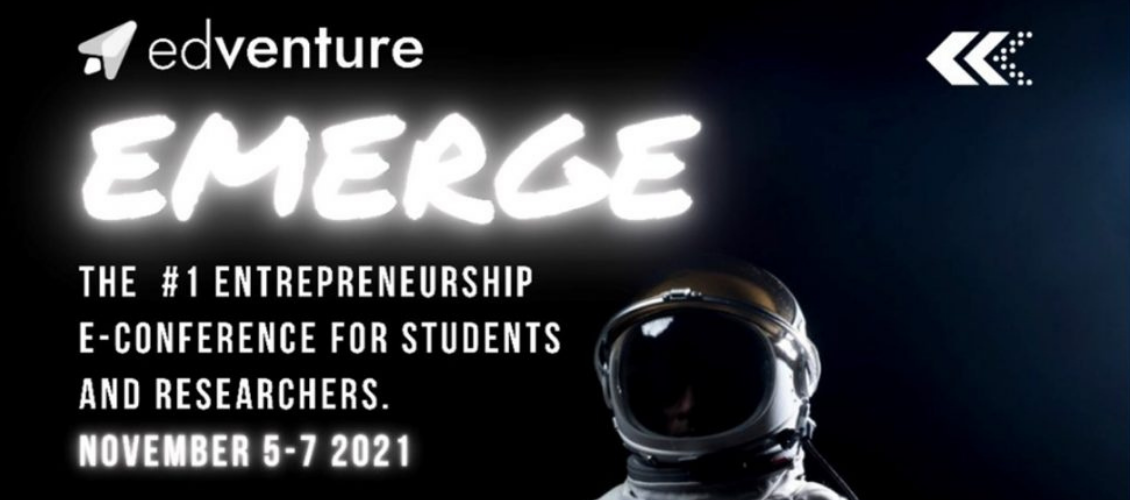 Edventure Emerge is the #1 entrepreneurship e-conference for students and researchers globally. An incredible line-up of speakers such as quantum physicist and professional ballerina Merritt Moore, Founders Factory founder Brent Hoberman, Tech Crunch editor Mike Butcher, Tech.eu founder Robin Wauters, Sequoia Partner Anas Biad, and Head of Microsoft for Startups MEA, Roberto Crocci – and many more. They also have student founders of top VC-backed, YC-alumni, Forbes 30-u-30 companies! You can see their speakers here!
Founders of billion-dollar companies, ground-breaking technologies, investors at top VCs, and alumni from YC, Forbes 30u30, and the Thiel Fellowship.
Save the date (5/6/7th November) and get your FREE ticket HERE.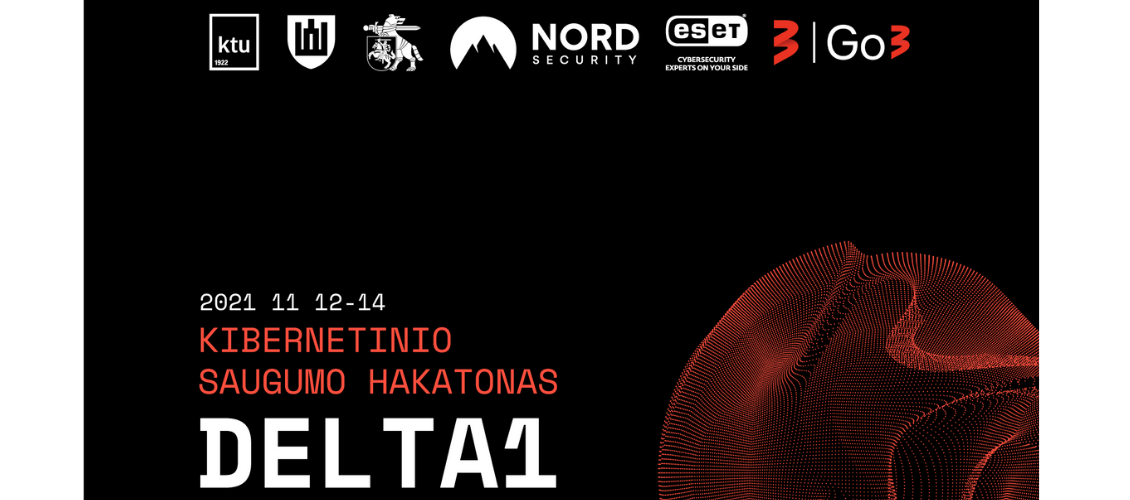 Join event DELTA1, which aims to mobilize Lithuanian talent forces to discover new technological solutions to meet the challenges of the modern army in the field of cyber security.
Challenges:
An open-source data analysis tool
Content Management System Vulnerability Assessment
Calculation of the damage caused by cyber attacks
Vectors of social engineering
War on content pirates
Other (optional topic)
Prizes: 6000 euro prize fund. Go3 subscription for 6 months for the TV3 challenge winners! ESET NOD antivirus software for all participants + virtual gifts.
Event format: online
Registration is open till 25th October: https://delta1.lt/#register
More information: https://delta1.lt/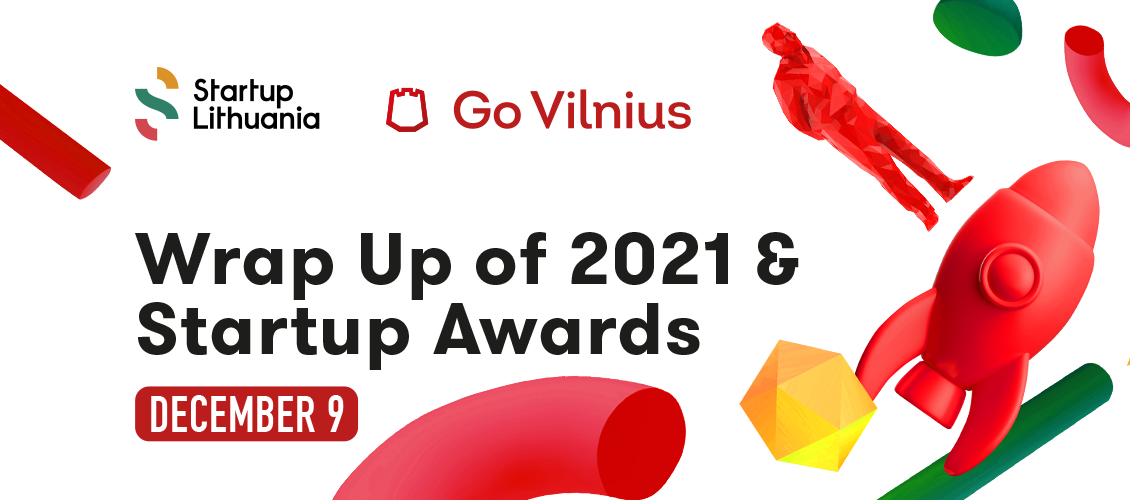 Let's celebrate a record year for Lithuanian startups! 
 It's been a year of remarkable growth during which startups and the whole ecosystem managed to show impressive results, start new initiatives, and flourish.
Together with our partner
Go Vilnius
, we invite you to take a look back at 2021, celebrate the ecosystem's achievements, and award the best of the best. The event will round up with networking and an afterparty!
 The Wrap Up speeches and the Awards ceremony will be broadcast LIVE.
Registration will be open soon
, follow for more and join us @ Wrap Up of 2021 & Startup Awards. 
⬇️⬇️⬇️