This Week's Opportunities For Startups | November 8-14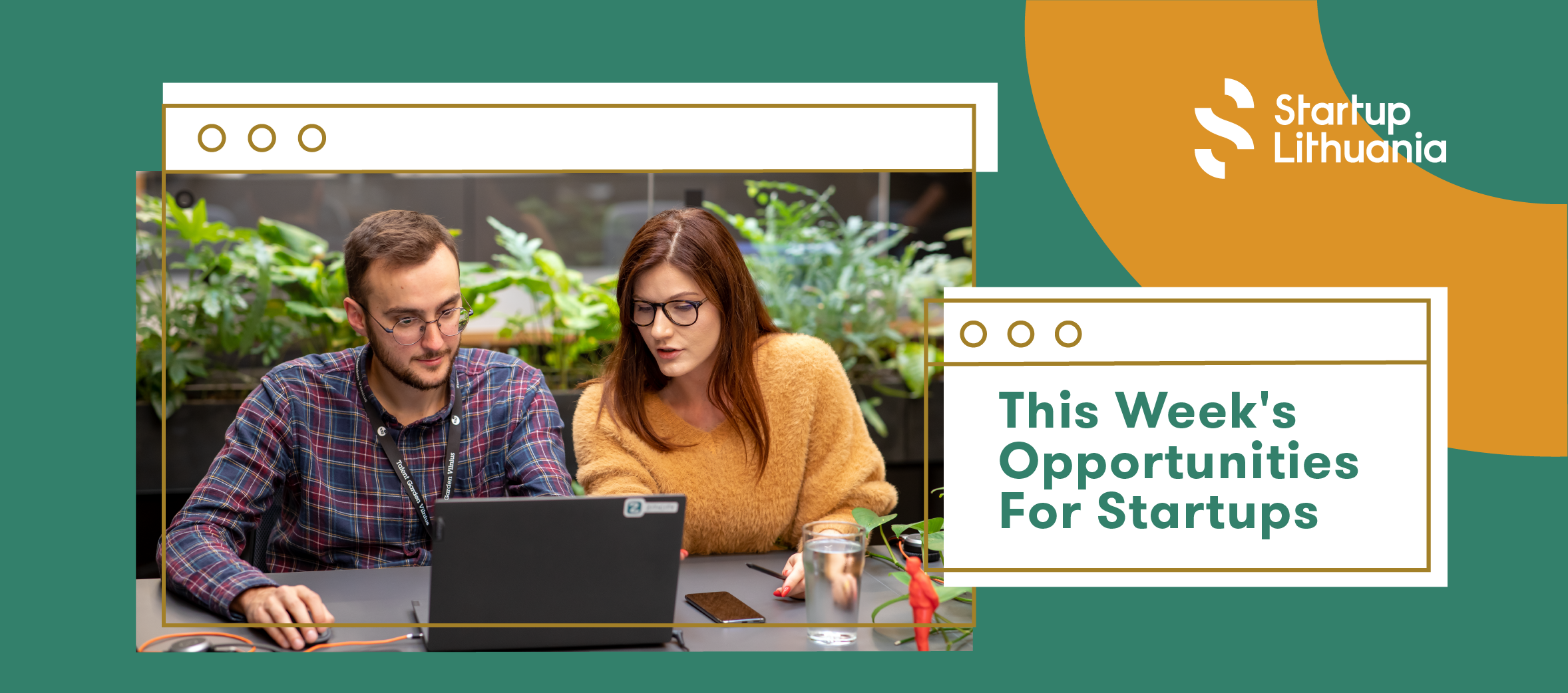 There are so many amazing opportunities to grow as a person and a professional, discover this week's list of the events that are worth your attention.
Do not miss the chance to learn and advance your startup. Check out the list: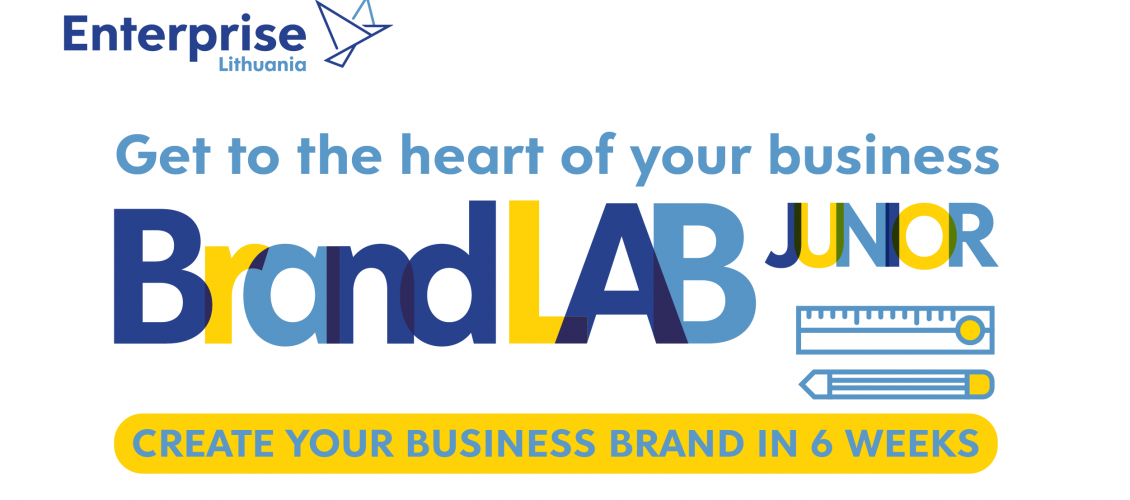 Quickly and efficiently get to the heart of your business and its value proposition with the training program BrandLAB Junior. This program is set to help B2C and B2B companies to develop and execute a branding solution that will attract an ideal target audience in a chosen foreign market and convert it into your loyal customer. 
BrandLAB Junior examines where your business currently resides and guides you to the acceleration of your success. Upon completion of the program, we will have established a clear direction and identified the steps you need to take in order to transform your business. The result is a strategic blend of marketing tactics and tools for entering foreign markets, eventually helping reach your goals.
The program is FREE, the fee is 100% covered by the Lithuanian government.
The deadline for registration is October 20. 
The training program will take place online from November 8 to December 15.
More information HERE.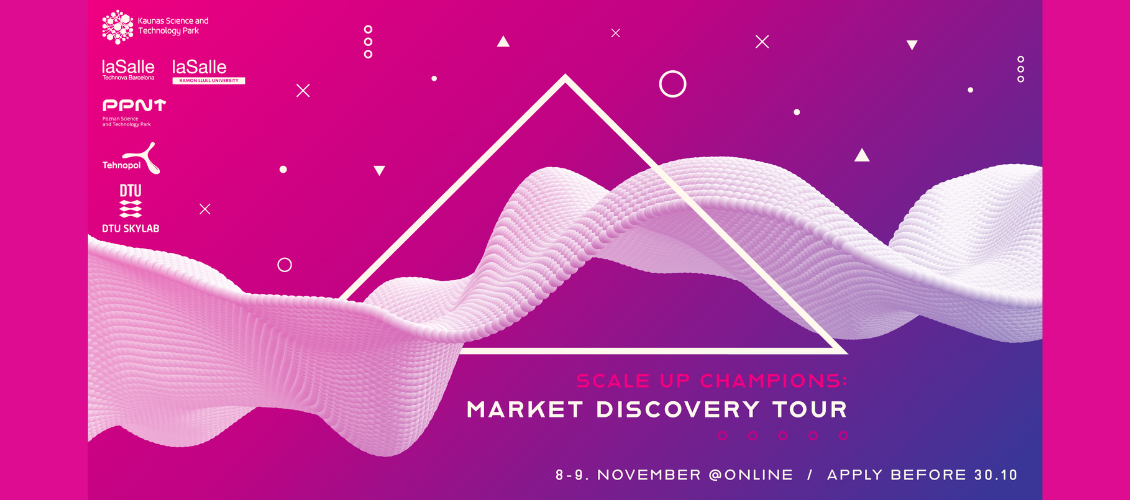 If you WANT to expand your BUSINESS in the EU – DON'T miss a CHANCE! Choose one of online tours in Denmark / Poland / Lithuania / Spain & get the invitation to meet experts / investors / future partners Online Market discovery Tours – perfect chance for startups to reach new markets much easier. Gather needful information about a market you are interested in & get tips and tricks from local experts in the SCALE-UP CHAMPIONS market discovery tour. If you have huge plans to run the World one day, take the first step!
When // 8-9, November
Format // 2 days conference & 1:1 online meetings with local experts and corporates in two weeks after main event
Where // Zoom (selected teams will receive the link to the stream)
Apply here // https://bit.ly/discoveryprogramme (until 30th of October) ❗❗❗
The full programme is HERE.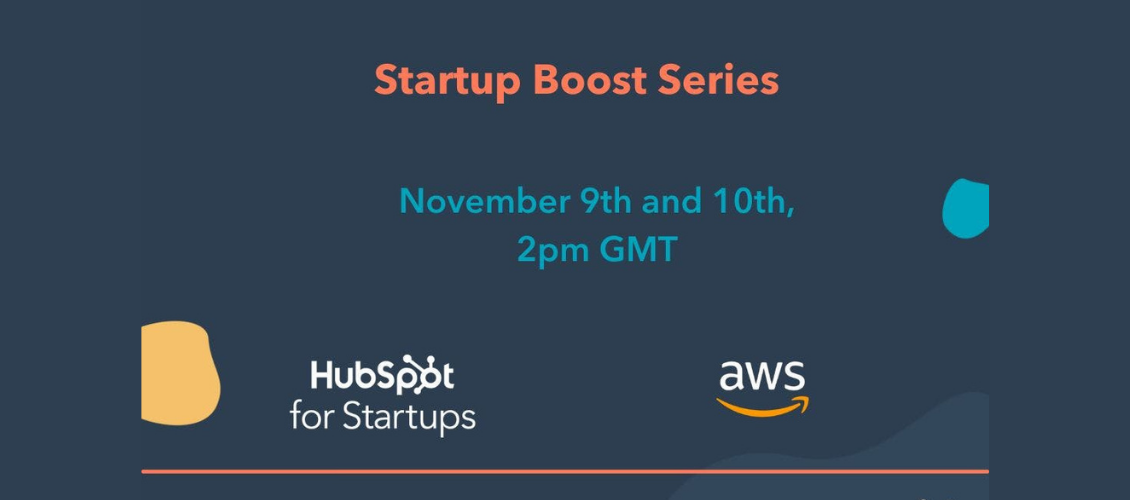 AWS and HubSpot are hosting an invite-only "Startup Boost Series" on November 9th and 10th, from 2 PM GMT onwards.
This workshop series is designed for high-growth companies looking to learn how to scale their tech stack, sales, and marketing for better growth. They will guide you through the best practices to choose a platform to build a tech stack and how to successfully build a sales and marketing process to grow your business.
They also have a live Q&A session with curated startup experts from HubSpot and AWS to get all your growth questions answered.
This series will feature the following workshops:
Building your App from Idea to Minimum Viable Product by AWS
Building Features and Shipping your MVP by AWS
How to Pivot to a Remote Sales Strategy by HubSpot
Build and Scale Your Marketing Strategy for Customer Growth – by HubSpot
There are limited seats to this event. Please click here to register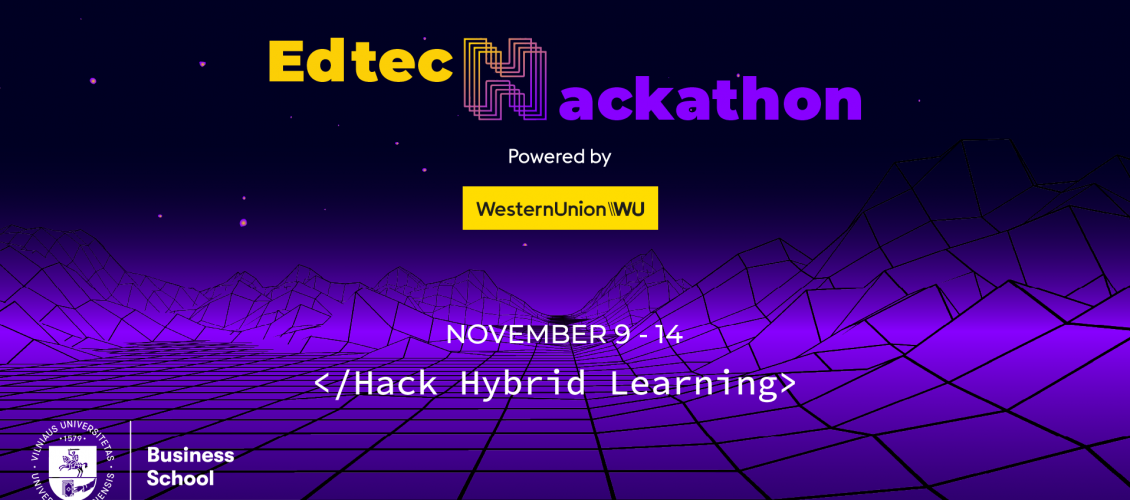 Did you know that 1/3 of Lithuanian scholars faced challenges and 1000+ teachers left their occupations due to hybrid learning? Vilnius University Business School (@VU Verslo mokykla) and Western Union Lithuania are looking for #edtech enthusiasts, communities, students, teachers, and startup-ers to join Edtech Hackathon 2021 and tackle the many challenges of hybrid learning! November 9-14, online. 
Read more and register: https://www.vuhackathon.lt/
Win awesome prizes, build new connections, gain business knowledge, and accelerate your idea IRL! #EdTecHackathon2021 #HackHybridLearning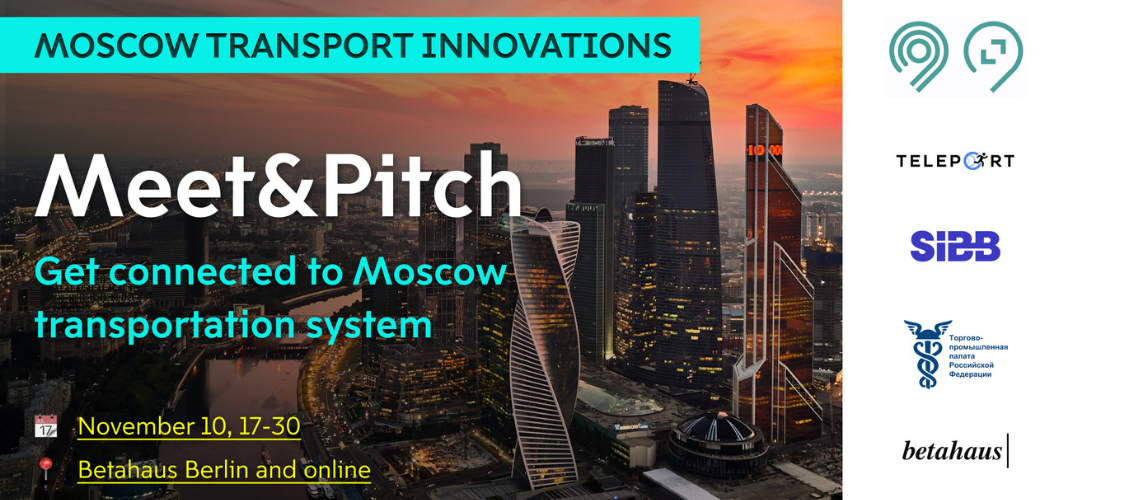 Moscow Transportation Innovation is holding a hybrid pitch event (offline in Berlin + online) for startups and scaleups.  At the event, they will present successful piloting cases and provide pitch time for startups.
18:00 – 18:10 Welcome note (online and at betahaus)
18:10 – 18:40 Session 1: Growth opportunities for mobility startups in Moscow (online and at betahaus)
Maria Andrianova (Moscow Directorate of Transport Services, Director for strategic development, Moscow): Accelerator as an instrument for innovational development of transportation system – Moscow experience
Andrey Fazlyev (Innovation Agency TeleportLab, CEO, Moscow): Startup innovations in mobility: best cases from Moscow
19:00 – 19:30 Session 2: Best cases and outlook for urban mobility in Germany and Berlin (tba)
19:30 – 19:45 Coffee Break
19:45 – 20:30 – Mobility startup pitch session (online and at betahaus)
20:30 – 21:30 – Get together at betahaus
More information and register HERE.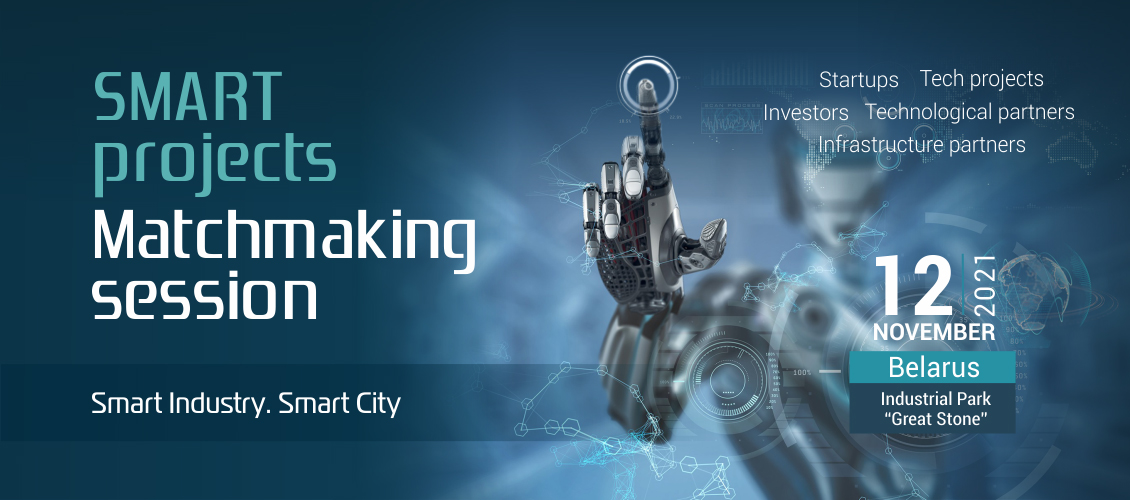 On November 12, 2021, within the framework of the II Interregional specialized forum on the smartification of the real sector of economy SMART INDUSTRY EXPO, Smart Projects Matchmaking Session will be held for startups from Belarus, Russia, Kazakhstan, Ukraine, China, South Korea, Israel and other countries.
Matchmaking session will be held at a new high-tech international platform for doing business – Chinese-Belarusian Industrial Park "Great Stone" and online.
Participation in matchmaking sessions provides the following possibilities:
NETWORKING, PARTNERS, CLIENTS from Eurasian Union, EaP countries, China & more
VISIBILITY on target markets
SOLUTIONS FOR PROJECT'S CALLS:
Infrastructure to enter new markets and accelerate scaling
Refinement of the technological part of the project, increasing the value of the project, local service support
Access to finance & customers at local markets
For more information see Regulations of matchmaking session HERE & Matchmaking session presentation HERE.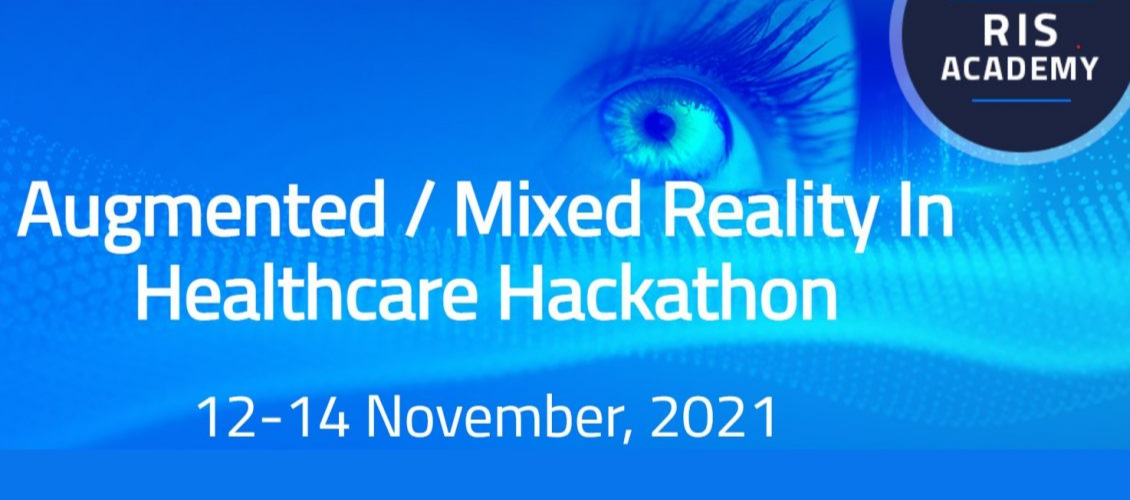 AUGMENTED / MIXED REALITY IN HEALTHCARE? NOVARTIS AND EIT HEALTH INVITE YOU TO A JOURNEY TO THE FUTURE!
Novartis, the leading pharmaceutical company and the health branch of the European Institute of Innovation and Technology is looking for fresh ideas and pioneers to create new augmented / mixed reality (based on Microsoft Hololens) solutions for the healthcare industry.
If you have a breakthrough idea on augmented / mixed reality, that can be generally used in the healthcare industry with the potential to be expanded to other business sectors or if you are interested in learning from senior professionals, join them at our upcoming hackathon.
You can find the registration website HERE.
Registration deadline is 2021-10-31. ❗❗❗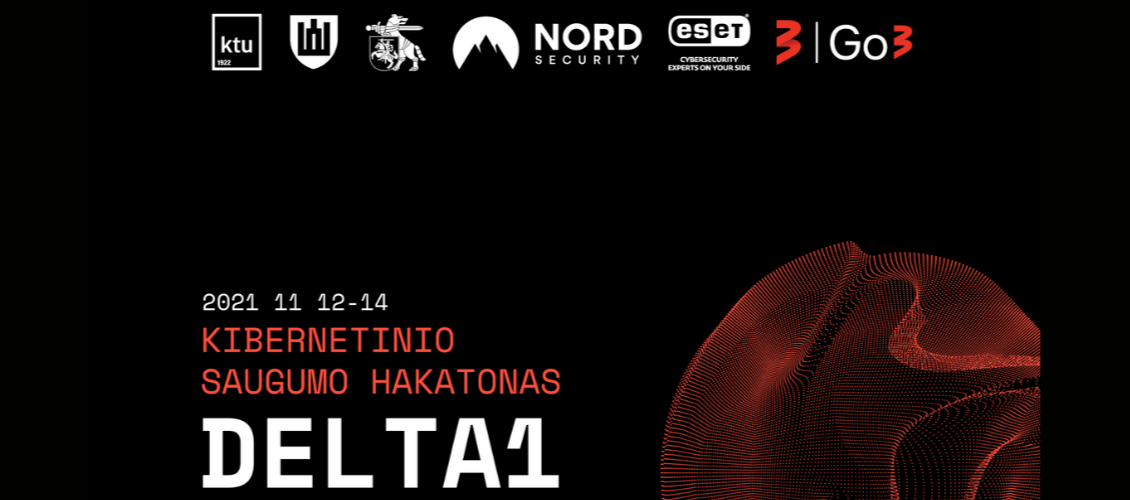 Join event DELTA1, which aims to mobilize Lithuanian talent forces to discover new technological solutions to meet the challenges of the modern army in the field of cyber security.
Challenges:
An open-source data analysis tool
Content Management System Vulnerability Assessment
Calculation of the damage caused by cyber attacks
Vectors of social engineering
War on content pirates
Other (optional topic)
Prizes: 6000 euro prize fund. Go3 subscription for 6 months for the TV3 challenge winners! ESET NOD antivirus software for all participants + virtual gifts.
Event format: online
Registration is open till 25th October: https://delta1.lt/#register
More information: https://delta1.lt/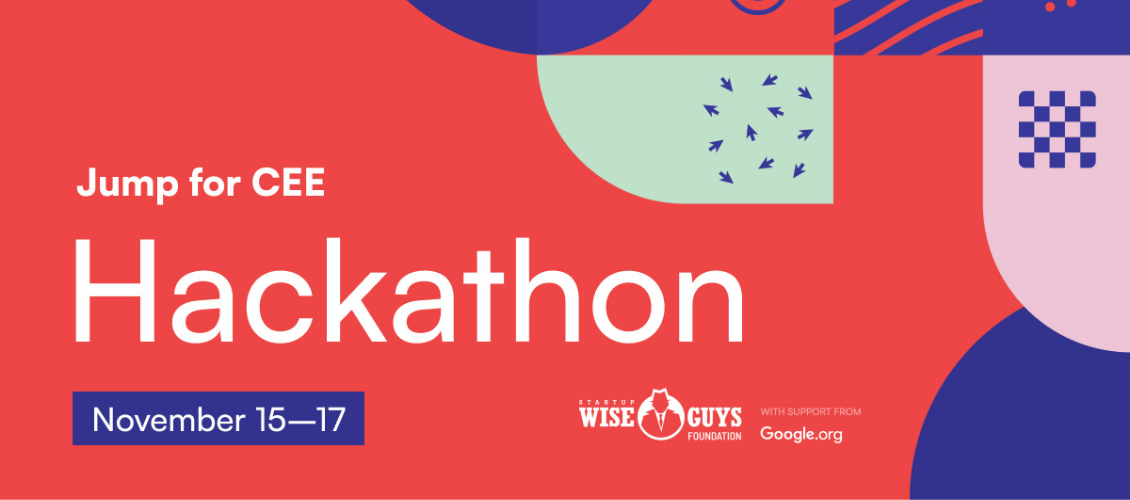 Join JUMP for CEE to learn step-by-step how to go from a small idea at the back of your head to building your own digital business. 
After an idea has been shaped it has to be turned into a product or a solution, and a Hackathon is a great way how to do exactly that. During intense 48 hours, you get to develop your idea further continuing the work started during an Idea hack event, finding additional teammates if you already have an idea, and/or testing a particular functionality in your existing product.
If you want to either start your own business or are looking for changing your career path towards digital entrepreneurship, they are looking for you! This program is here to help you to recover from the current economic (covid) crisis ​​through best-in-class business idea generation workshops, hackathons, and pre-acceleration under the guidance of experienced international mentors from the 
Startup Wise Guys
 accelerator network.
Read more about the project and apply here.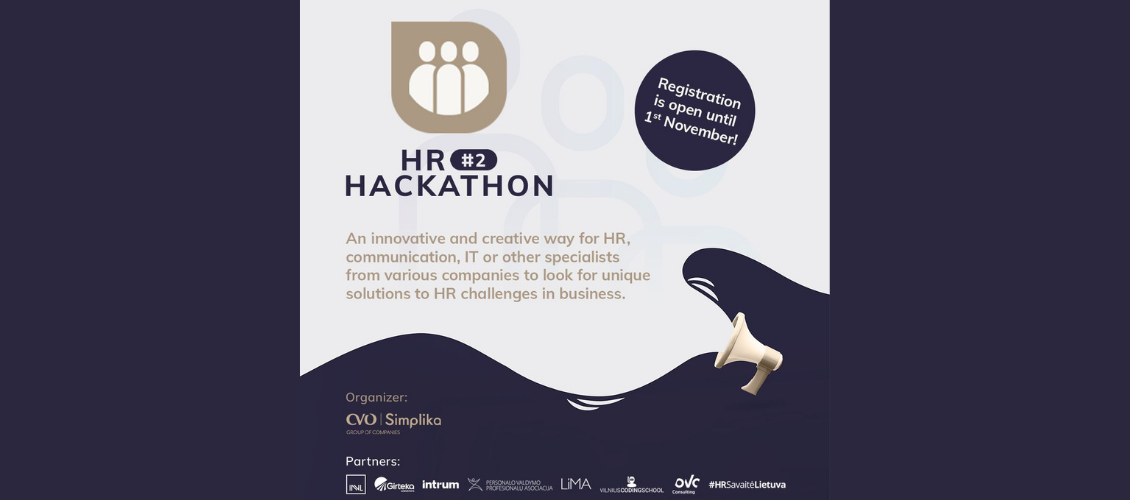 CVO Recruitment Lithuania | Simplika proudly presents the second HR hackathon in Lithuania! Participants of the hackathon will solve the actual human resources problems of the largest companies in the country and will be able to use their solutions in personal practice. Representatives of HR challenges – Intrum, INVL Asset Management, Girteka Logistics.
Unique challenges, a team of like-minded people, and great prizes – all this awaits the participants of the HR hackathon already on November 17–18! 🤩
The event will be held in the Lithuanian language.
You can register until November 1st. ❗❗❗
Register here: https://my.forms.app/simplika-cvorecruitment/registracija
More information HERE.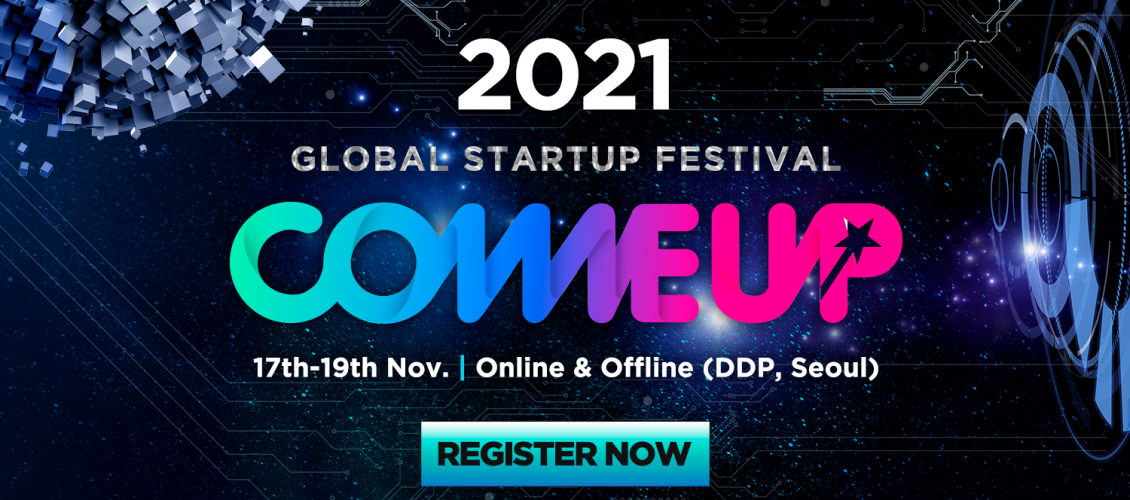 Asia's Most Distinguished Startup Festival, COMEUP, is making its 3rd comeback!  COMEUP 2021 will be operated on a hybrid basis with both ONLINE and OFFLINE features, at DDP Seoul from 17th to 19th Nov. 2021.
Do not miss this great opportunity to be a part of the startup community.
If you would like to participate, pre-registration is required!
JOIN COMEUP COMMUNITY, REGISTER NOW!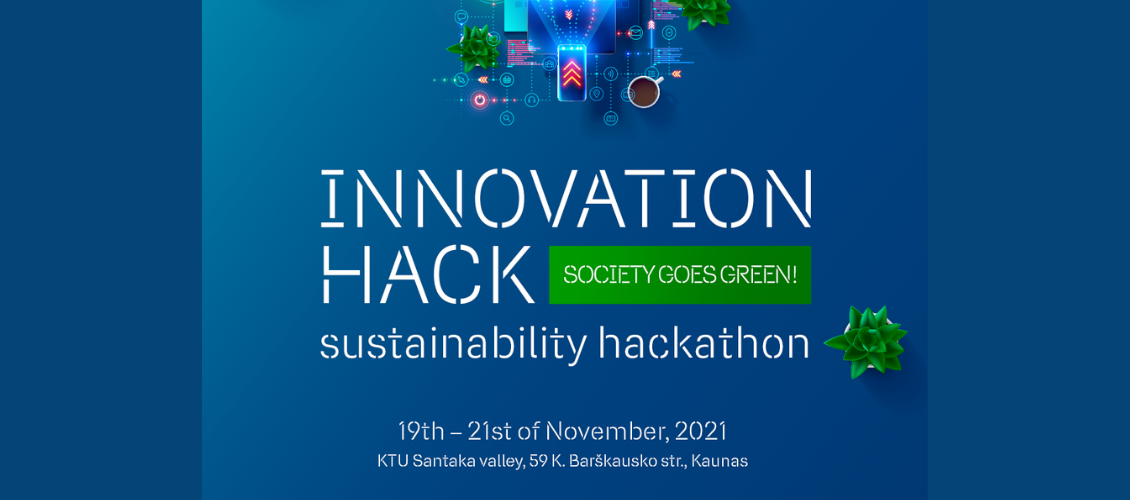 We invite you to participate in the sustainability hackathon "INNOVATION HACK. Society goes green!" which will take place on 19th through 21st of November 2021 at the science and innovation center –
KTU Santaka valley
.
The aim of this 3-day long hackathon is to find new and innovative solutions for sustainability, help solve big environmental problems society faces with the help of the newest technologies. During the "INNOVATION HACK" event participants will be researching new ways to use and recycle materials efficiently, help preserve the wildlife, lower the pollution, track and trace the polluters. It will also look into changes that can be made in the infrastructure of the cities in order to lower the vehicle emission and many other solutions that would help reduce humanity's ecological footprint.
❗ REGISTER TO PARTICIPATE IN HACKATHON UNTIL NOVEMBER 10 – HERE. 
❗ REGISTER YOUR IDEA UNTIL NOVEMBER 3 – HERE. 
More info: https://fb.me/e/16ULlS1R4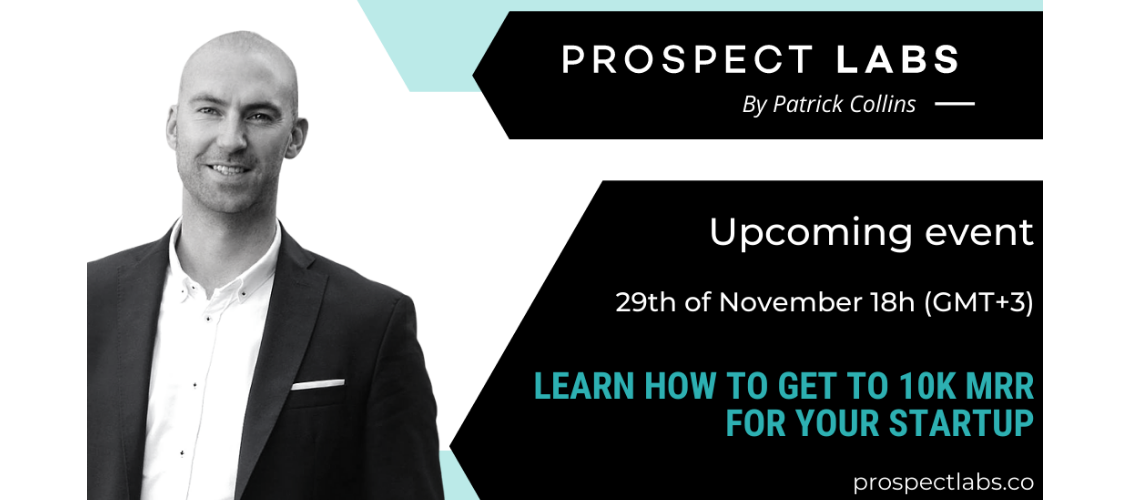 Are you a B2B startup trying to build traction but not sure which marketing channel to use, how to create leads and how to convert them to sales?
Do you find that you are trying too many channels, spending too much money and not getting the results you need to be able to raise investment?
In this 60 minute workshop you will know how to:
How to leverage LinkedIn to generate leads
How to use cold emailing in the right way
How to create a community that creates 30+ leads per month with little input
How to scale your processes using zapier.com
How to use a CRM in the right way to scale your sales team
How to set realistic goals and analyse data using databox.com
There will be lots of time at the end of the webinar for Q&A and to support you. Find out more: CLICK HERE.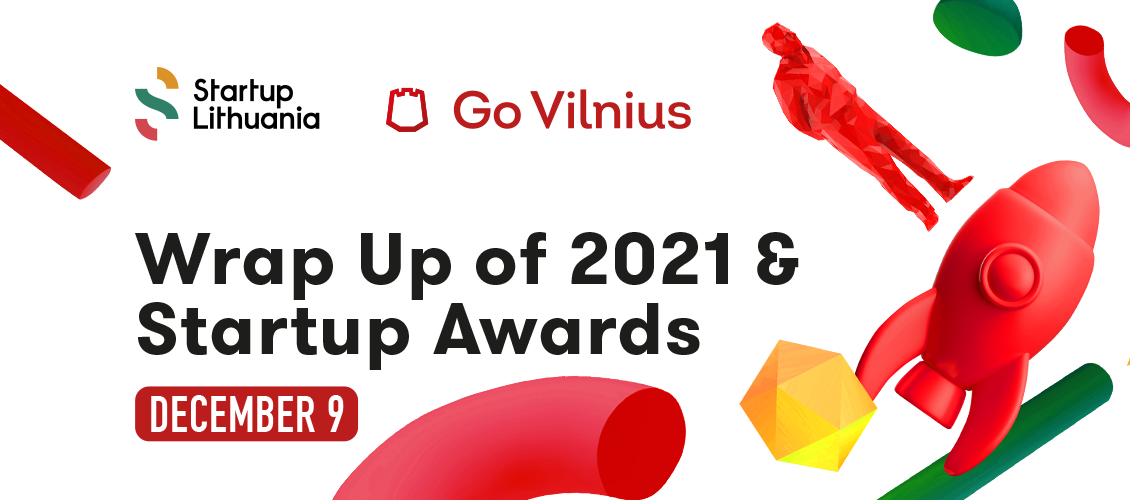 Let's celebrate a record year for Lithuanian startups! 
 It's been a year of remarkable growth during which startups and the whole ecosystem managed to show impressive results, start new initiatives, and flourish.
Together with our partner 
Go Vilnius
, we invite you to take a look back at 2021, celebrate the ecosystem's achievements, and award the best of the best. The event will round up with networking and an afterparty!
 The Wrap Up speeches and the Awards ceremony will be broadcast LIVE.
Registration will be open soon
, follow for more and join us @ Wrap Up of 2021 & Startup Awards.