This Week's Opportunities For Startups | May 31- June 6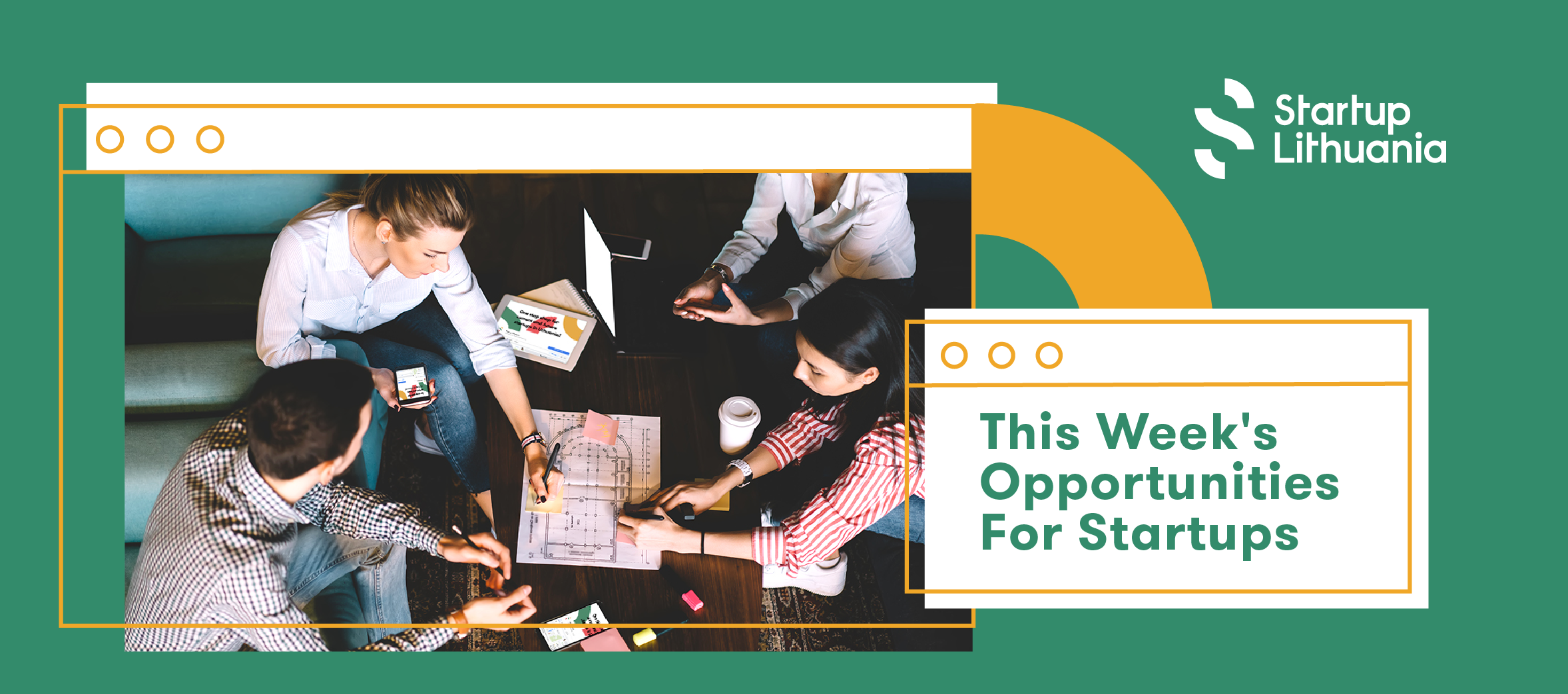 There are plenty of amazing opportunities at the beginning of June and here is a list of the events that are worth your attention.
Do not miss the chance to learn and advance your startup.
Check out the list:
3-4 JUNE | STARTUP LITHUANIA | STARTUP FAIR. RECHARGE 2021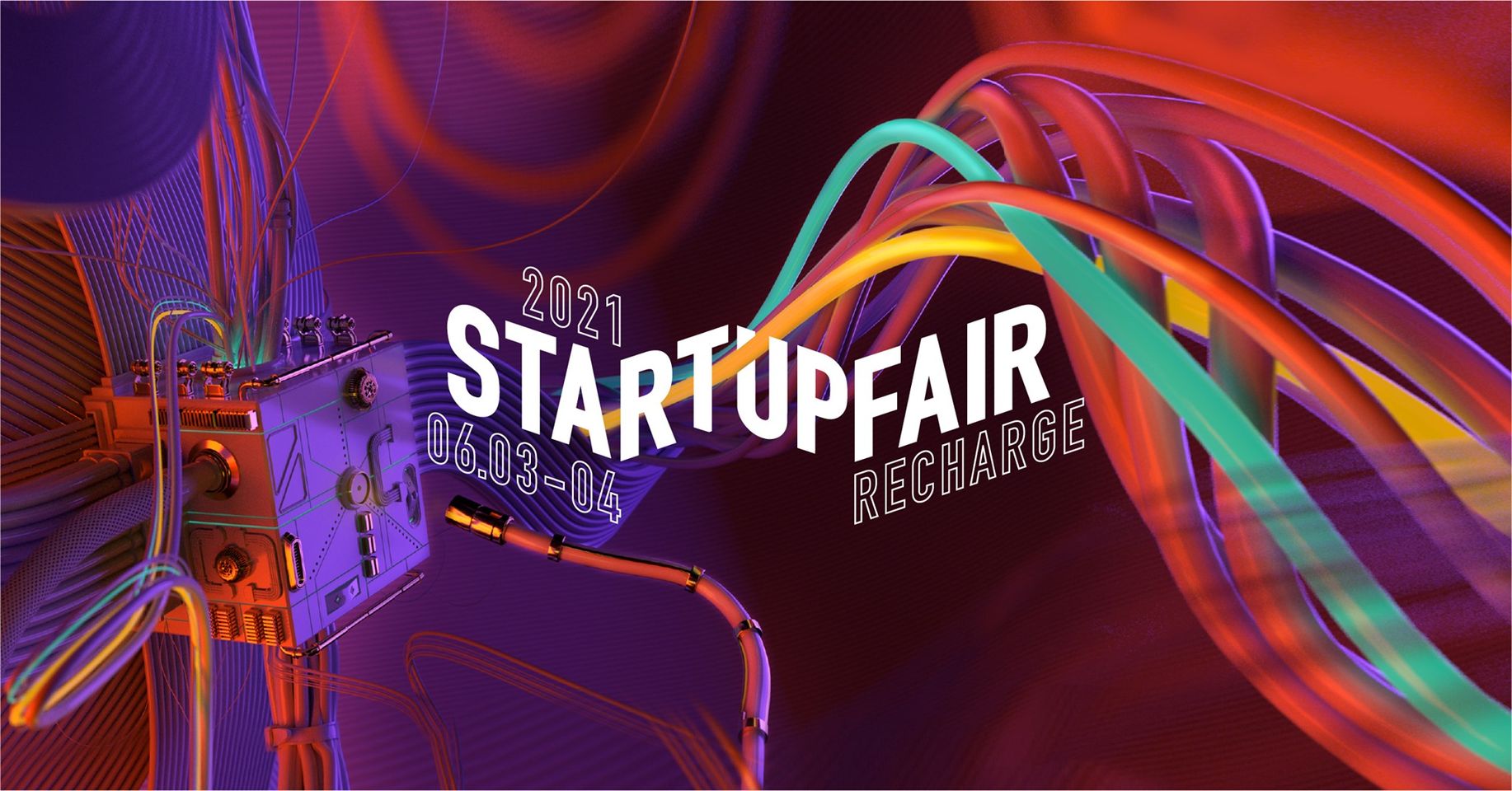 Only a few days left till the Startup Fair. Recharge 2021! If you don't have a chance to come to the live event, you can participate online.
For online participants: the event will be streamed on our official event platform – Talque, so please get your ticket now, so you receive the link to Talque and the event's access code. To get your free ticket, click here: http://bit.ly/StartupFair2021
The "Pitch Battle" Finals will also be streamed on our Facebook page Startup Fair.
We guarantee you don't want to miss it. You need to be a part of this RECHARGE.
Date: June 3, 10:00 – June 4, 18:00
Don't forget to register: HERE.
Find out more: HERE
31 MAY│ROCKIT│ Sustainability Week 2021 Opening Event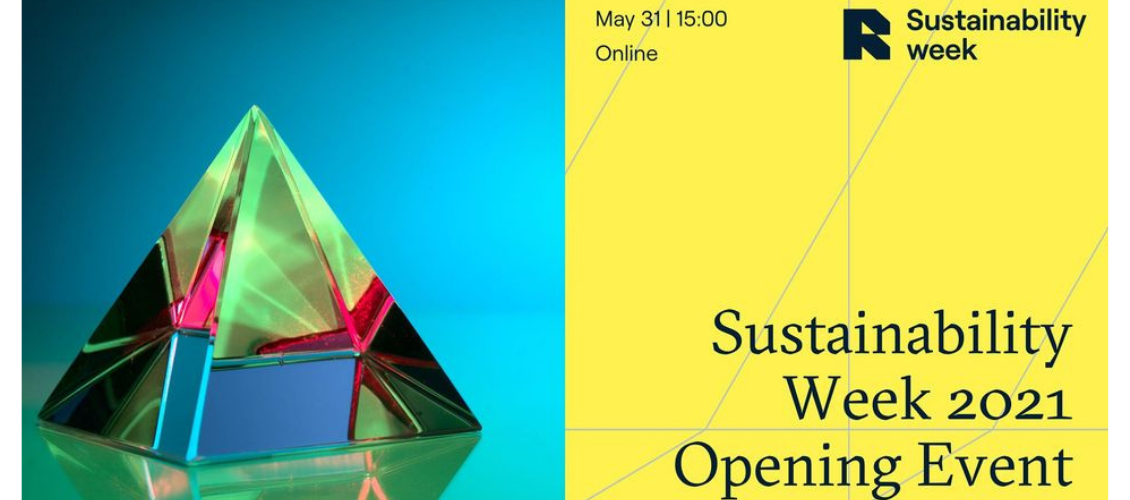 Perceiving sustainability today is not enough. Acting upon complex sustainability challenges, envisioning, shaping the future and influencing the others – this is called leadership! Can we already name the leaders in this field, how that leadership should be presented and how to become one of them in order to make genuine, persistent progress on environmental goals and projects?
Event discussion: "Leadership through Sustainability Driven Business. Mission Possible?"
Data: May 31, 15:00
Find out more: HERE.
1 JUNE│LINPRA│Opportunities for Lithuanian StartUps @EIT Manufacturing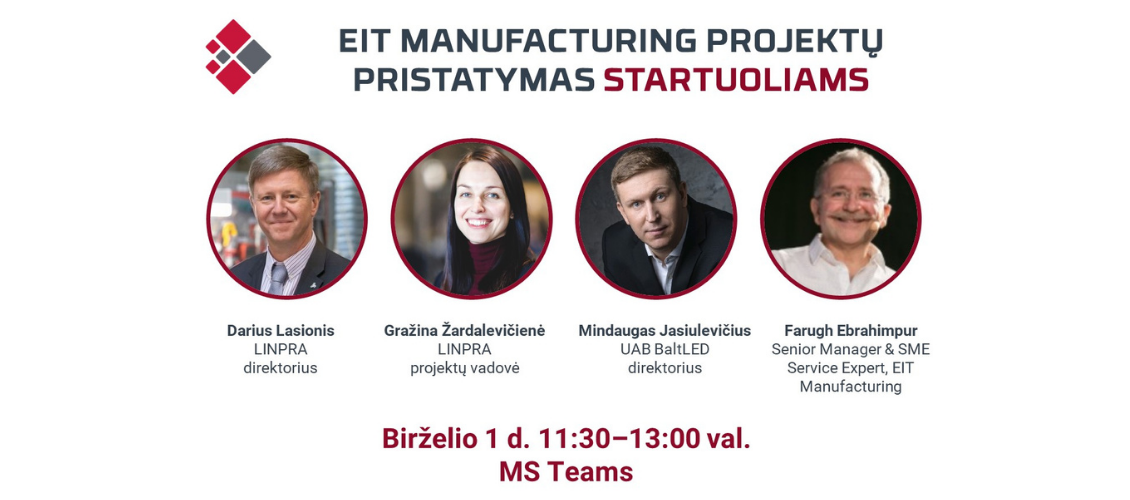 LINPRA hosts an online event, to present the international EIT Manufacturing community, projects and opportunities for startups. The aim of the event is to present in detail the activities of the partnership, its benefits and possibilities, Lithuania's involvement and ongoing projects, and at the same time to encourage startups and young innovators to participate in projects announced by EIT Manufacturing.
Relevant for startups who have innovative ideas, develop new technological solutions for production companies and want to use the help of projects.
Date: June 1, 11:30-13:00
Event information: HERE.
Registration: HERE. 
MS Teams link: Click here to join the meeting
1 JUNE │ROCKIT│Small but mighty: Lithuanian startups solving global problems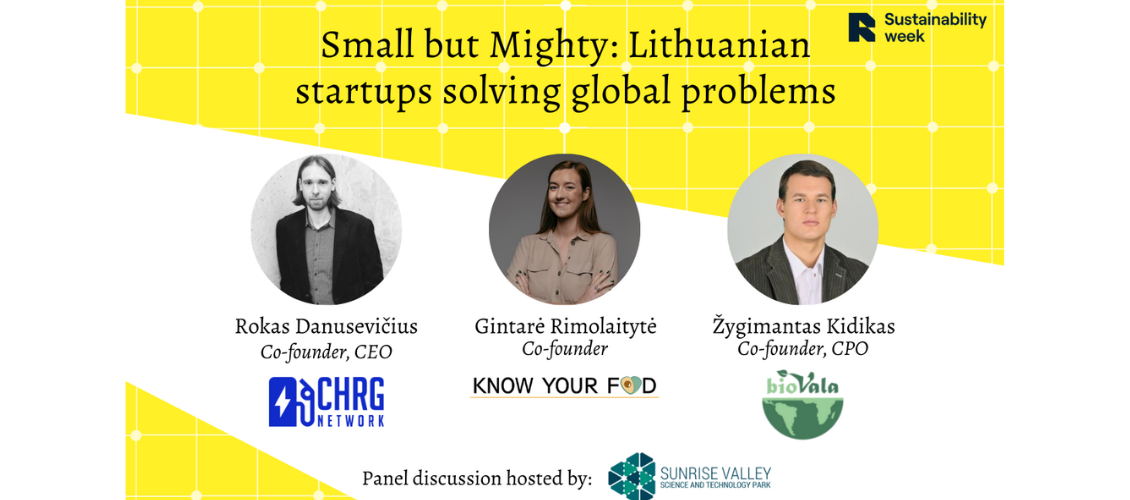 Sustainability is more than just a challenge or an opportunity for current businesses. It is THE CHANCE for people who are willing to act, for creative minds, and for startups that solve unsolvable.
A gap between existing and in-demand technologies, services and tools, that help societies and businesses change, creates a CHANCE for new players to appear and succeed.
Startups will be answering important questions to encourage everyone to get on the same track.
The event is a part of Sustainability week inspired by ROCKIT, a 5 days events and activities series to introduce a broader approach to sustainability, learn how we could change our mindsets, transform business, and life for good.
Date: June 1, 10:00
More information: HERE.
2 JUNE│KATALISTA VENTURES│ROCKIT│ Why and How Your Startup Should Go Green?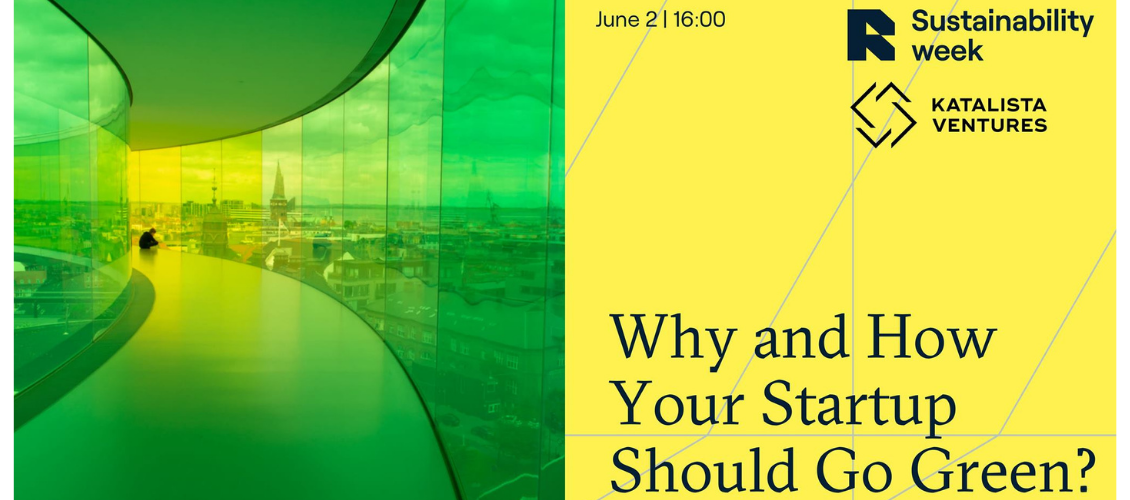 Are you courageous enough to put a sustainability agenda before your business goals?
Going green may seem to be the latest trend, but it is a trend with a variety of values for startup owners as well. Sustainable business is something that creates a positive impact but makes money simultaneously.
We are inviting you to join the session to learn more about green startups and why is it beneficial to become one or transform your business towards sustainability. The fireside chat will be happening together with Kamile Mazrime – Communication and Partnerships manager at ROCKIT and Arvydas Pleta – Innovation partner at Katalista Ventures and project lead of the first B2B sustainability accelerator in Lithuania "ROCKIT Impact Accelerator".
Date: June 2, 16:00
Find out more: HERE.
3 JUNE│ROCKIT│ROCKIT Guest With Gihan A.M Hyde: Why Communicating Sustainability Matters?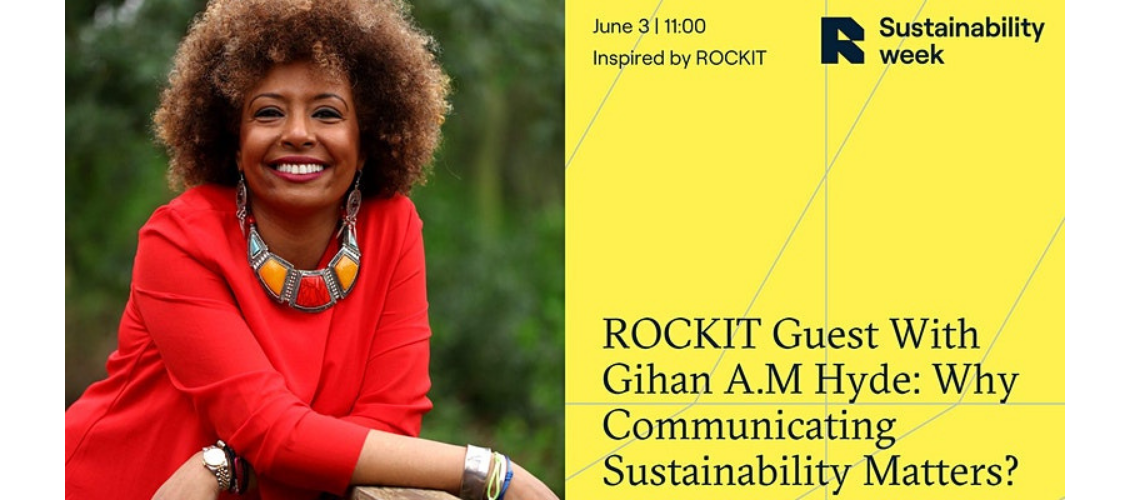 Sustainability is gaining quick traction and capturing investor attention globally. Therefore, communicating the story to engage customers, investors and employees is vital. Storytelling around ESG initiatives will help organizations create clarity and accountability in a way that amplifies their sustainable impact while satisfying or even exceeding demands for transparency.
In this session we will explore:
▪What does sustainability really entail for FinTech's
▪Why is it important Now? What is the data telling us?
▪How to communicate sustainability effectively externally and internally.
Date: June 3, 11:00
Get your #Eventbrite ticket & reminder right now: HERE.
4 JUNE│ROCKIT│Sustainability Week: From Paris to Glasgow Agreements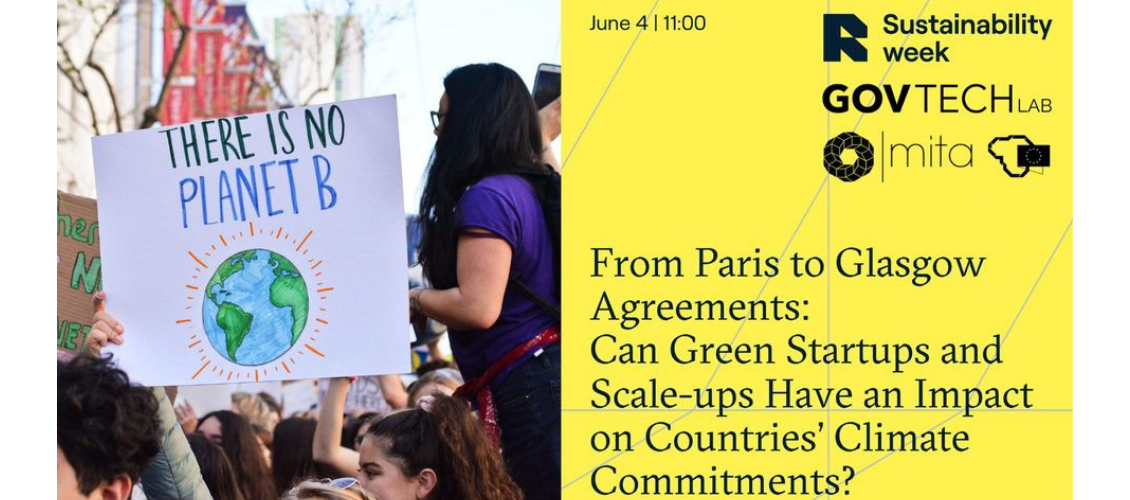 This November, the UN Climate Change Conference (COP26) will bring countries together to accelerate action towards the goals of the Paris Agreement and the UN Framework Convention on Climate Change. At the summit, delegates including heads of state, climate experts, and negotiators will come together to agree on coordinated action to tackle climate change.
It is the next milestone for change led by political leaders, but can green startups and scale-ups find a niche in such events and have an impact on countries' climate commitments?
Join us on the 4th of June and learn about how COP26 summit can impact global climate change, how green startups and scale-ups can take action, and get an opportunity to pitch their solutions in front of global leaders from all around the world.
Date: June 4, 11:00-12:30
Register for free: HERE.
22 JUNE│PLANET 4│Science for Business: How AI on the Edge Will Change Industry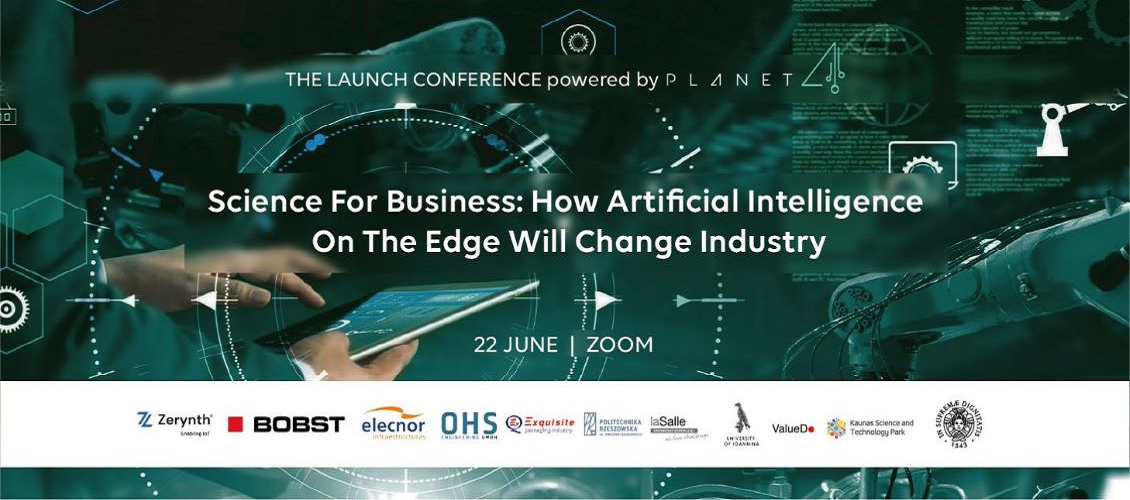 International scientists and entrepreneurs invite you to join the launch conference powered by the project Planet4 and find out the new opportunities of artificial intelligence, machine learning, computing on the edge, and IoT in Industry 4.0!
In the virtual event leaders of Planet4 and special guests will share insights on how AI will kick in as a real game-changer in industrial evolution and how education will become one of the most important things to raise new talents for the smart industry.
Date: June 22, 16:00, 18:00
Find out more: HERE.