This Week's Opportunities For Startups | May 24-30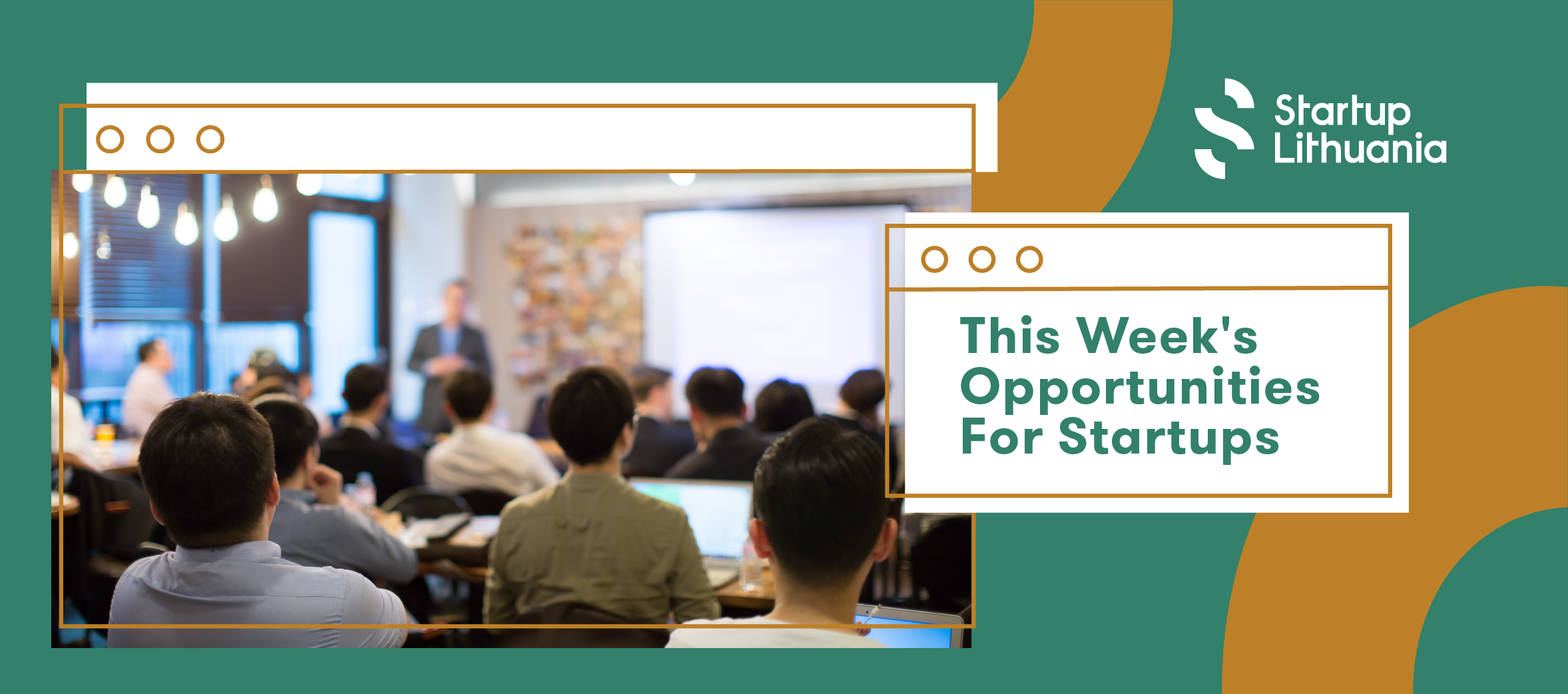 Save your time and jump into our latest overview of this week's opportunities for you! This week brings you some great opportunities to learn and accelerate your business.
There is something you might like:
24-25 MAY | STARTUP VILLAGE | INTERNATIONAL TECHNOLOGY CONFERENCE "Startup Village. Packing for Mars"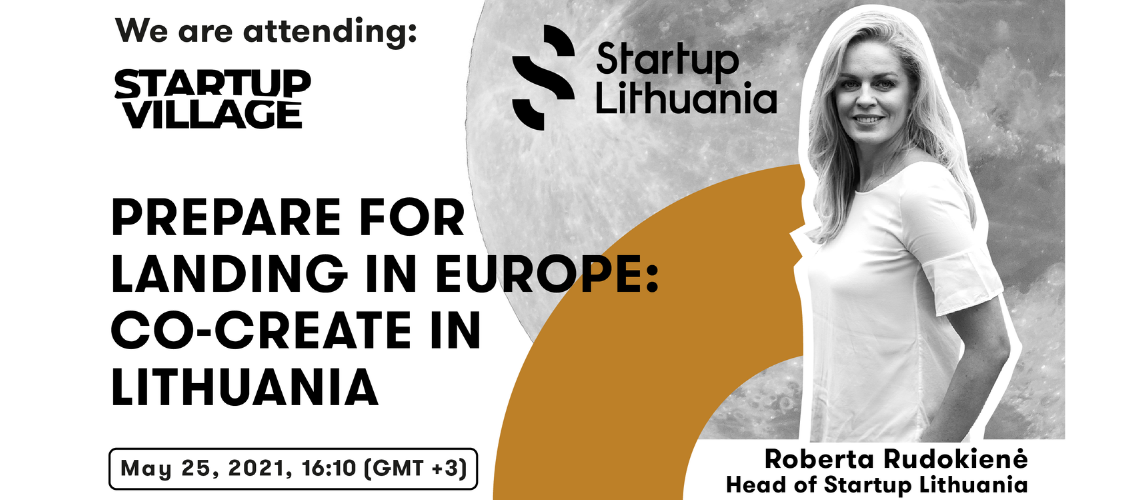 We invite you to participate in the INTERNATIONAL TECHNOLOGY CONFERENCE "Startup Village. Packing for Mars" where Roberta Rudokienė, Head of Startup Lithuania, she will present the Lithuanian startup ecosystem, will reveal why #Lithuania is the best place to co-create and to enter the European market with your disruptive solutions.
Find out more: HERE.
Register to the Startup Village event and listen to what Roberta has to say: https://bit.ly/3hTCVP5
*to register and to be able to see Roberta's keynote, you may need to enter "StLithuania" promo code while registering.
25 MAY | INTERACTIO | One of the largest Series A in the EU announcement – how we got there and how you can too.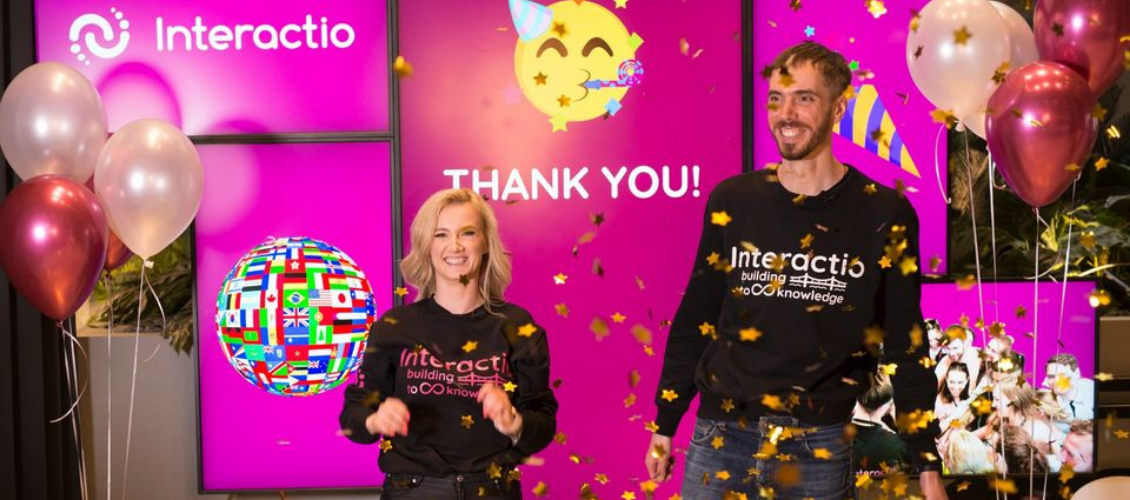 Interactio team invites you to the online event where the company will announce some great news. They like to say – one of the largest series A rounds in Europe.
In the light of this amazing moment, they decided to give back to the community and organize an event where all people who helped them go through this journey will be joining for an engaging conversation about the most relevant aspects of the funding round.
At the event, you will hear several speaker presentations and a panel discussion between Interactio co-founders, their investors, and new Series A investors with unicorns in their portfolios.
The event will cover topics such as how Interactio was born, its success stories, and lessons learned through this long journey.
This will be a live event streamed via YouTube. The broadcast link will be added on the day of the event.
Date: May 25, 6:30 PM EEST / 4:30 PM BTS / 11:30 AM NY time / 8:30 AM SF time.
More info: HERE. 
27 MAY |  TRANSPORT INNOVATION ASSOCIATION | LOGISTICS AND TRANSPORT DIGITIZATION: STARTUP OPPORTUNITIES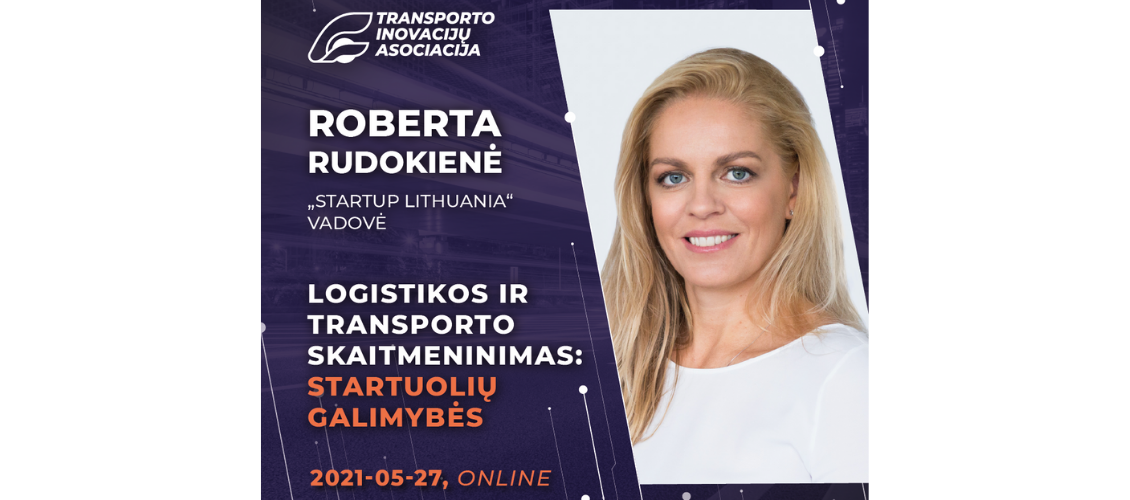 We invite you to participate in the online event "Logistics and Transport Digitization: Startup Opportunities", where Roberta Rudokienė, Head of Startup Lithuania, will present the startup ecosystem in Lithuania, its opportunities, and potential. She will also overview the number of startups in Lithuania, the areas in which startups have the greatest demand for products and services, and development opportunities. In addition, during the presentation, we will find out how many startups are developing solutions in the field of transport and discuss how to encourage startups to develop more innovative solutions in this field.
THE EVENT IS FREE, BUT REGISTRATION IS NECESSARY.
Date: May 27, 13:00-15:00
Register here: HERE. 
27 MAY | MITA | TechHub DEMO DAY @LOGIN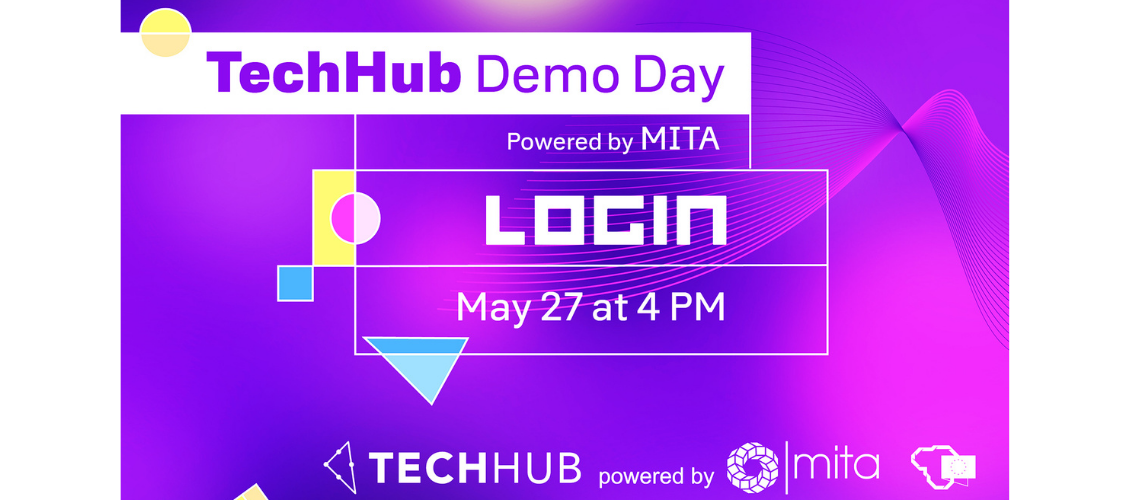 Don't miss the opportunity to participate in the TechHub startup pre-accelerator Demo Day event, which is dedicated to startups, investors, and those interested in developing new business ideas!
The event, held at LOGIN 2021, will feature the most prominent graduates of the third cohort of the TechHub pre-accelerator, who will pitch their innovative solutions to investors and compete for a ticket to go to foreign accelerators and business trips to selected EU countries.
A data-driven pitch coach, co-founder of Fundwise Gleb Maltsev will host a seminar providing practical tools for pitching your product or story to the people who can make or break your idea.
We invite you to watch the live stream of Demo Day on the LOGIN partner's Delfi.lt news and media website on May 27 at 4 PM.
More information: HERE.
 28 MAY – 4 JUNE | IMAGURU | #WORK FROM ANYWHERE HACKATHON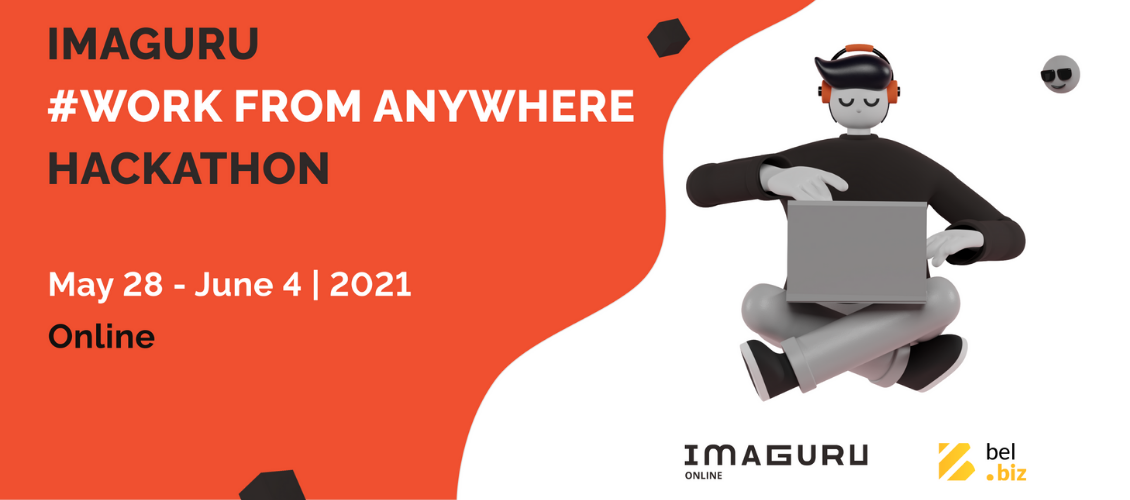 We have just announced IMAGURU #WORK FROM ANYWHERE HACKATHON – a very important hackathon for us. After the Imaguru office in Minsk was shut down, we got a lot of messages of support. We are committed to continue supporting our community of founders and entrepreneurs.
We invite communities to join IMAGURU WORK FROM ANYWHERE HACKATHON, a hackathon of solutions for telecommuting, training, recruiting, community building, and online networking and professional development. The hackathon will be held online from May 28 to June 4.
Find out more: HERE. 
4 JUNE | EUIPO initiative continues: 20 Million Euros For Startups That Wish To Protect Their Intellectual Property
The European Union Intellectual Property Office (EUIPO), together with the State Patent Bureau (SPB), is continuing a project which is intended for providing financial support to small and medium-sized enterprises that wish to protect their intellectual property.
In the remote seminar, the SPB, EUIPO representatives and a lawyer will discuss how to properly manage their intellectual property objects and what possible compensations for their protection.
The seminar is free.
Date: June 4, 10:30
Register: HERE. 
3-4 JUNE | STARTUP FAIR. RECHARGE 2021 | REGISTRATION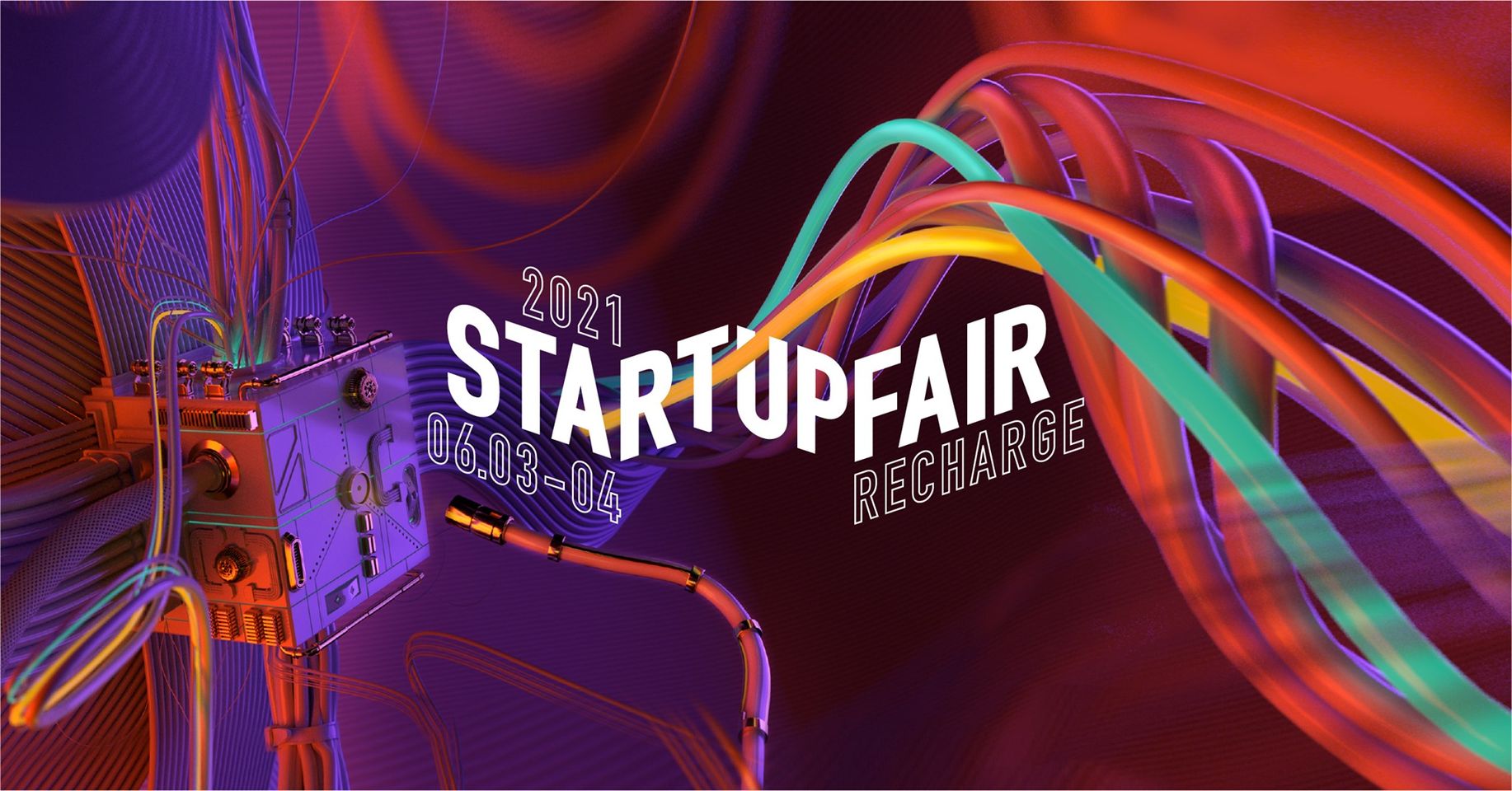 WOW are you ready, only a few days left till the Startup Fair. Recharge 2021! If you don't have a chance to come to the physical event, you can participate virtually.
Don't forget to register: http://bit.ly/StartupFair2021