This Week's Opportunities For Startups | March 14-20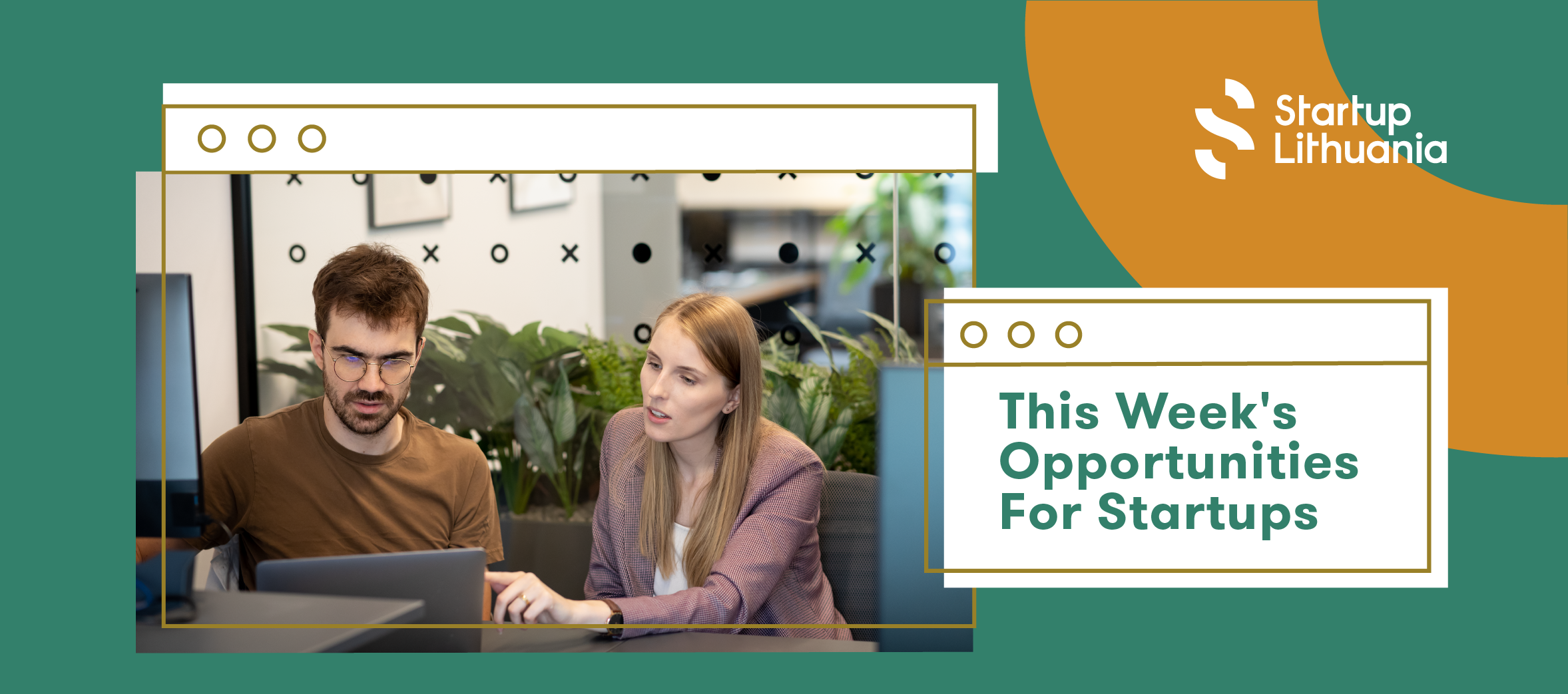 Don't miss out on all of the new opportunities that await you!
Explore this week's suggestions for startups: what to attend, where to apply, and where to put the next step so you could reach your goals easier. ⤵️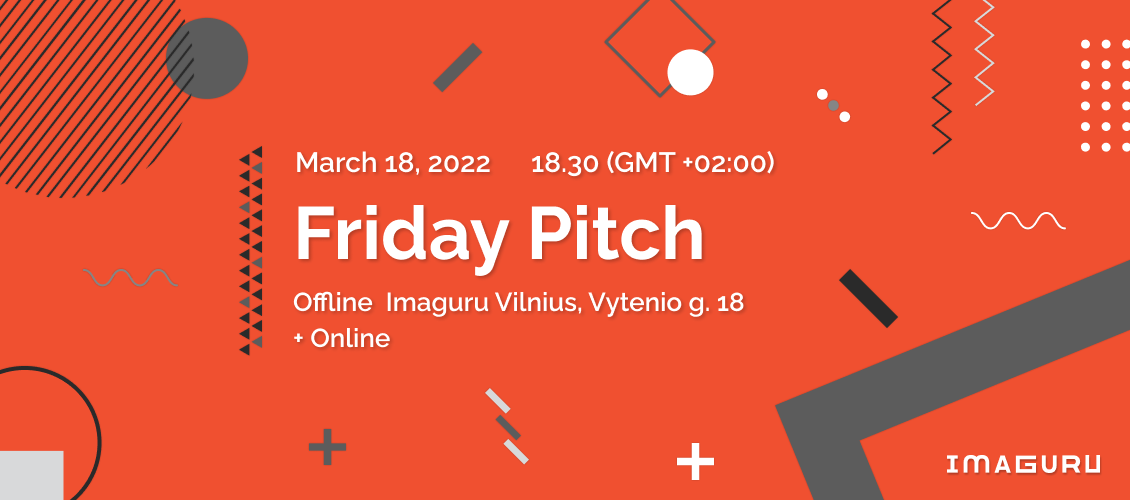 Let's imagine that you come up with a new business idea on Monday and on Friday you already pitch it at Imaguru Friday Pitch to collect feedback from the community at large. This is all about the atmosphere of the monthly Imaguru Friday Pitch networking event.
Imaguru invites startups with products and MVPs to apply for the Imaguru Friday Pitch event. The event will bring together the startup community, founders and entrepreneurs, tech talent, angels and experts to discuss startup companies at an early stage, to look through opportunities to grow and to expand the network. Imaguru will select 3 best startups to pitch for 3 min in English. Networking is followed after the startup pitches and discussions.
Date and time: 18th March; 18:30-20:30 EET. 
Link to the event HERE. 
Together with all the world, who is expressing solidarity with Ukraine, TechHub pre-accelerator invites you to join the TECHHUB HACK FOR UKRAINE held on March 18-20nd online.
The teams are invited to develop ideas and solutions in these topics:
✔️ Information and communication war:
▪️ solutions that combat fake news in global and local media,
▪️ initiatives to remove fake news sites in Russia, Ukraine and Belarus,
▪️ initiatives to spread news about situation in Russia, Ukraine and Belarus, and similar ideas.
✔️ Administrative tools for humanitarian aid:
▪️refugee information packages,
▪️apps to connect refugees with housing, food and other necessities,
▪️access to psychological help,
▪️refugees integration and employment,
▪️matchmaking support,
▪️cross-organizational sharing of information and other resources, and similar.
Read more and apply HERE.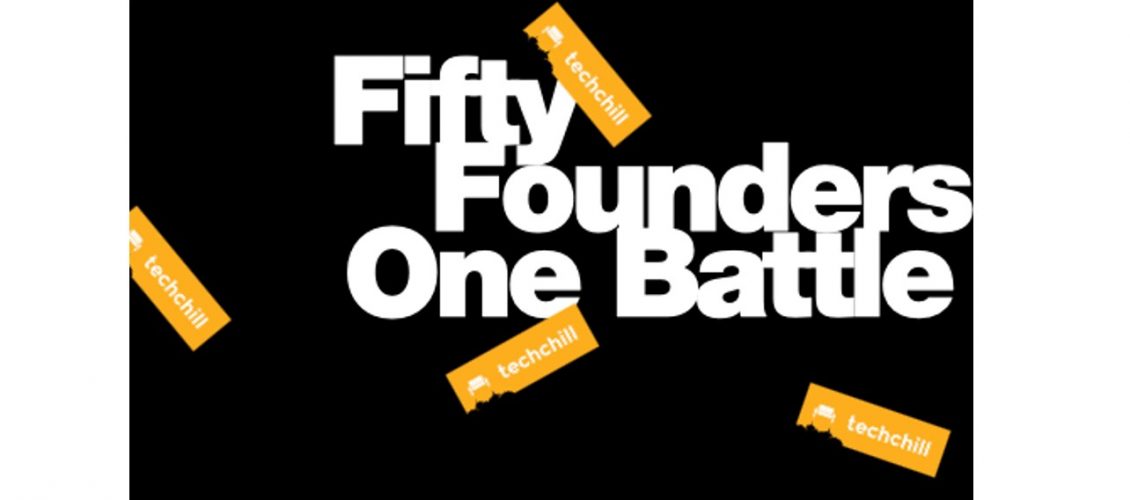 Fifty Founders Battle is TechChill's annual pitch competition for early-stage startups. Fifty of the most promising startups from across the Baltics, Nordics, Central, and Western European regions as well as the rest of the world will be selected among all participants. Each semi-finalist will then have the opportunity to present their business idea on TechChill's stage in front of over 200 investors and other attendees.
Prizes: 
10 000 EUR, no strings attached
Up to 10k worth of AWS credits
Apply here: https://techchill.co/fifty-founders-battle 
Deadline for Applications: 2022-03-18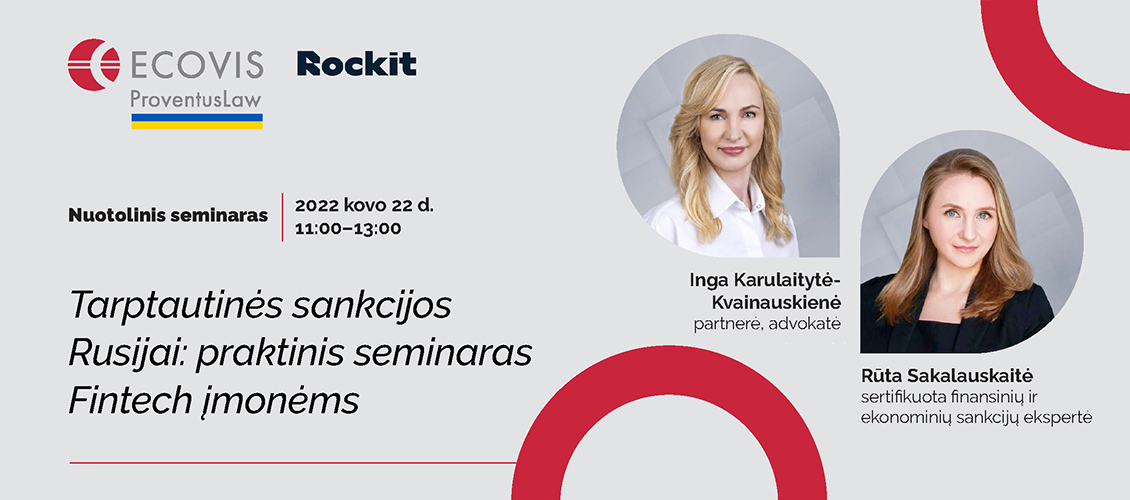 ECOVIS ProventusLaw law firm, together with Rockit, invites all Fintech companies to a practical webinar on international sanctions to Russia.
With the daily expansion of international sanctions, it may be difficult for financial institutions to grasp the wealth of information and understand how the sanctions in force against Russia and Belarus may affect their further activities.
Fintech companies may, without suspicion, violate international sanctions and indirectly contribute to the strengthening of the military power of third countries subject to international sanctions.
The practical experience of Lithuanian entities shows that an effective sanctions compliance program is an essential condition for the development of a financial institution, and its development requires the sanctions risks assessment.
Date and time: 2022 March 22 11:00 – 13:00, Vilnius (LT) time
Link to the event HERE.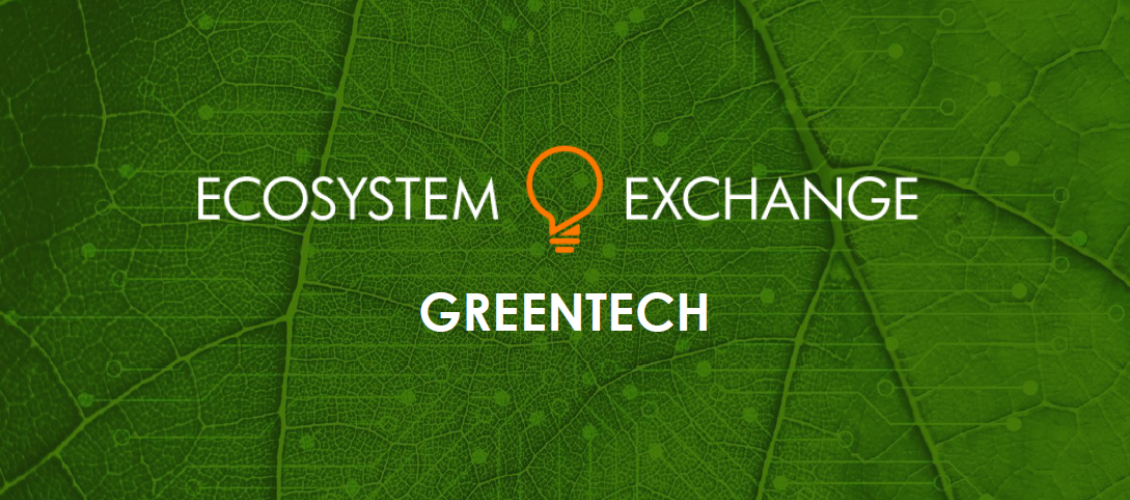 The British Embassies in the Nordic and Baltic countries together with the Swedish Chamber of Commerce for the UK are proud to present a TechConnect initiative where we are inviting the brightest, most innovative and prominent Nordic and Baltic scale-ups within Greentech to join two half-day sessions in London. 15 companies will be selected to be coached through masterclasses, inspirational speeches, speed dating and have the opportunity to meet important stakeholders in the industry. We are connecting founders with UK stakeholders, experts, and specialists, to prepare them to take their business to the next level.
To read more and register for the event: HERE.

The EIC Accelerator supports individual Small and Medium Enterprises (SMEs), in particular, Startups and spinout companies to develop and scale-up game-changing innovations. In some cases, small mid-caps (up to 500 employees) are supported.
The EIC Accelerator provides substantial financial support with:
grant funding (non-dilutive) of up to €2.5 million for innovation development costs,
investments (direct equity investments) of up to €15 million managed by the EIC Fund for scale-up and other relevant costs. Companies working on technologies of strategic European interest can apply for EIC investments of more than €15 million.
In addition, EIC selected companies to receive coaching, mentoring, access to investors and corporates, and many other opportunities as part of the EIC community.
The EIC welcomes applications from innovators in all EU Member States and countries associated to the Horizon Europe programme. It particularly welcomes applications from startups and SMEs with female CEOs.
Apply HERE.
Deadline for Applications: 2022-03-23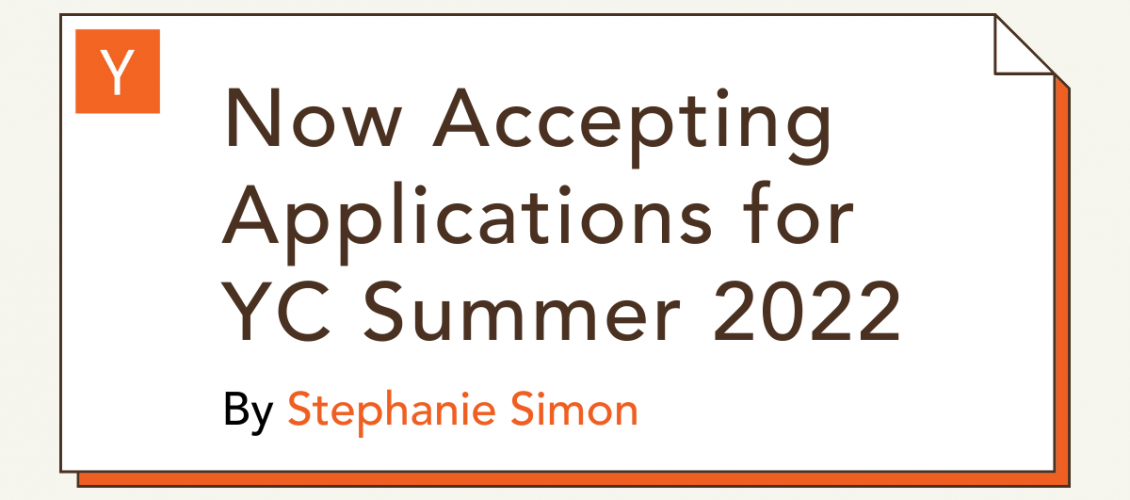 Y Combinator is accepting applications from startups for the Summer 2022 funding cycle. It will take place from June–August 2022.
Y Combinator provides seed funding for startups. At Y Combinator, the goal is to get you through the first phase. This usually means: get you to the point where you've built something impressive enough to raise money on a larger scale. Then they can introduce you to later stage investors—or occasionally even acquirers.
Apply here: https://www.ycombinator.com/apply/
Deadline for Applications: 2022-03-24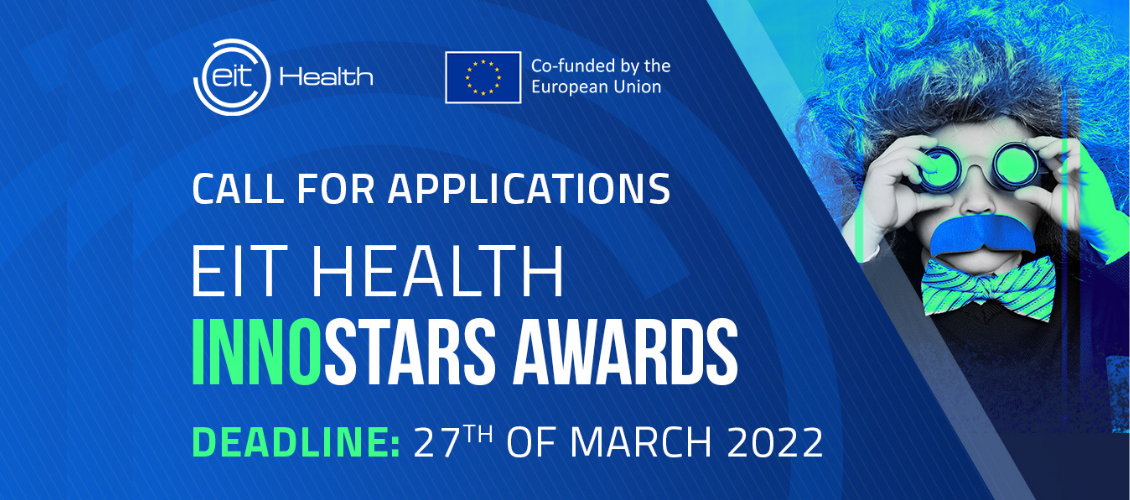 Program targets: micro-and small enterprises, spin-offs, and start-ups that already have a prototype or minimum viable product but do not yet have a product or service in the market (no income).
Opportunities: Validate your prototype or MVP in the market, enhance your knowledge and extend your professional network. 25.000 € smart money for Top 20 InnoStars Awards applicants to spend on travel and accommodation, individual mentoring, and training. Mentoring and Coaching Network (MCN) vouchers for applicants ranked between 21st and 35th with 4.000 € value.
Activities will take place: June-October/November 2022
Submission of applications: till 27-03-2022, 16:00 (CET).
More information: https://eithealth.eu/programmes/innostars-awards/
Tamás Békási tamas.bekasi@eithealth.eu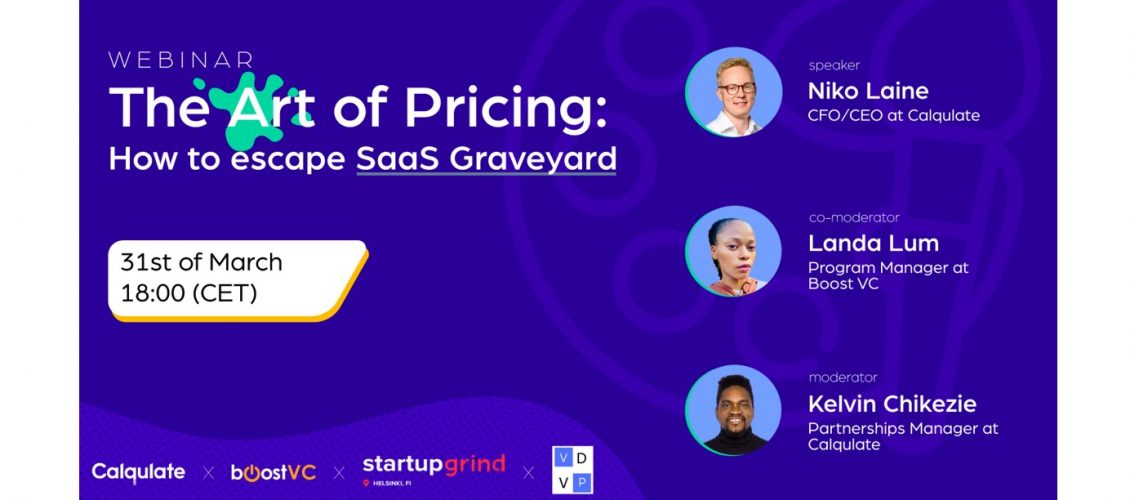 How do you ensure your price is not too high, thereby chasing your customers away or not too low, thereby leaving a lot of money on the table?
No one wants to end up in the SaaS graveyard. Yet every year, thousands of SaaS companies do. 🤷‍♂️ If you understand some basic concepts covered in this Webinar, you can avoid the most common mistakes startups make when settling on pricing.
Time:  19:00 EET; Register to the event HERE. 
⬇️⬇️⬇️