This Week's Opportunities For Startups | March 1-7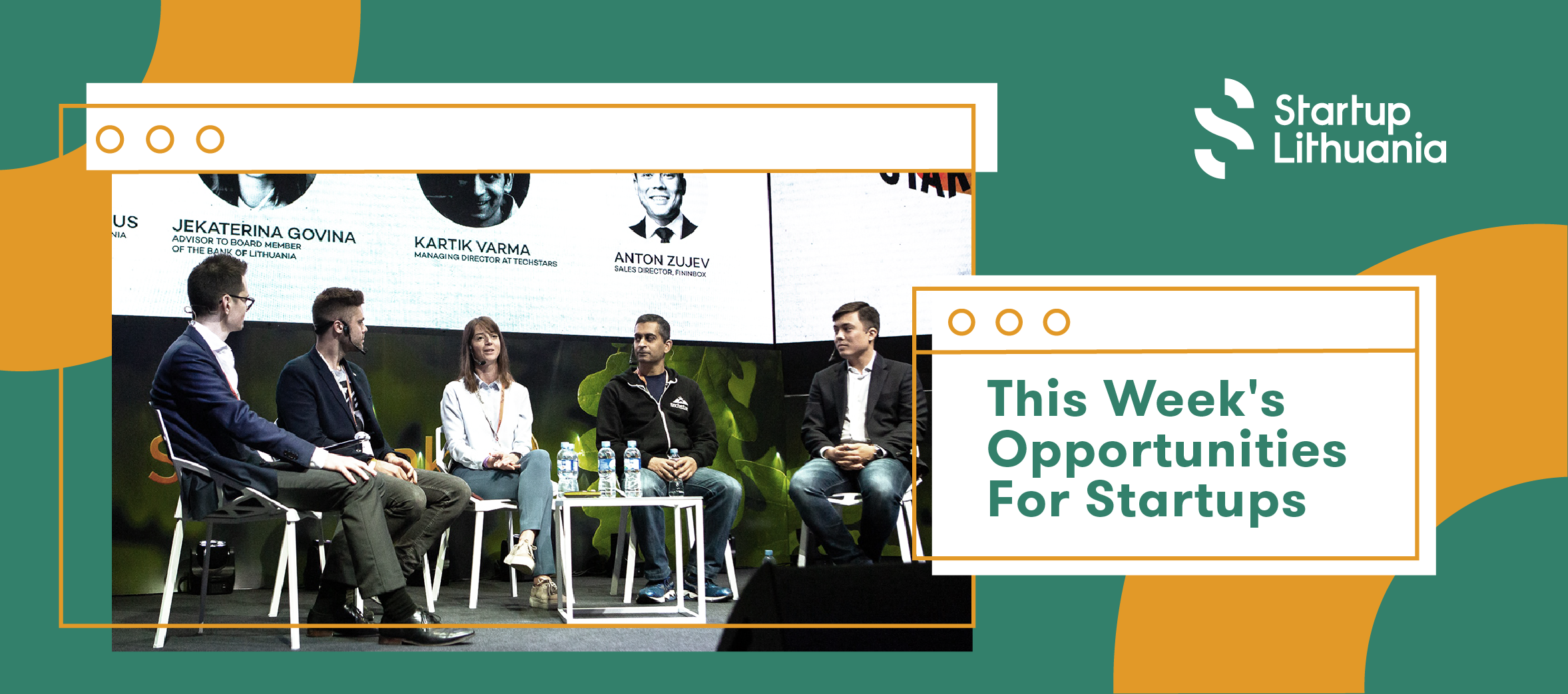 Together with the beginning of spring, we present you a bouquet of this week's opportunities!
🚀🚀🚀 The first week of March is full of new open calls, challenges, seminars, and workshops, so don't miss the opportunity to pick up what you're given!
The European GNSS Agency (GSA) has recently announced its Entrepreneurship Day, taking place on 2 March 2021, which may be of interest to your community. The online event is dedicated to European investors, accelerators, the start-up community and everybody interested in space. The participants will hear from around 80 EU start-ups about how their Galileo-based innovations, developed with support from the GSA, are meeting important societal challenges and supporting the EU strategic agenda.
During the Entrepreneurship Day, we will also watch the most innovative projects from two GSA's startup competitions, #MyGalileoDrone and #MyGalileoSolution, pitch live and compete for the main prizes ranging from EUR 15,000 to EUR 60,000 for MyGalileoSolution, while the four MyGalileoDrone finalists will share a prize pool of EUR 230,000.
More information: https://www.gsa.europa.eu/entrepreneurship-day
HubSpot for Startups EMEA | The CX Spotlight 2021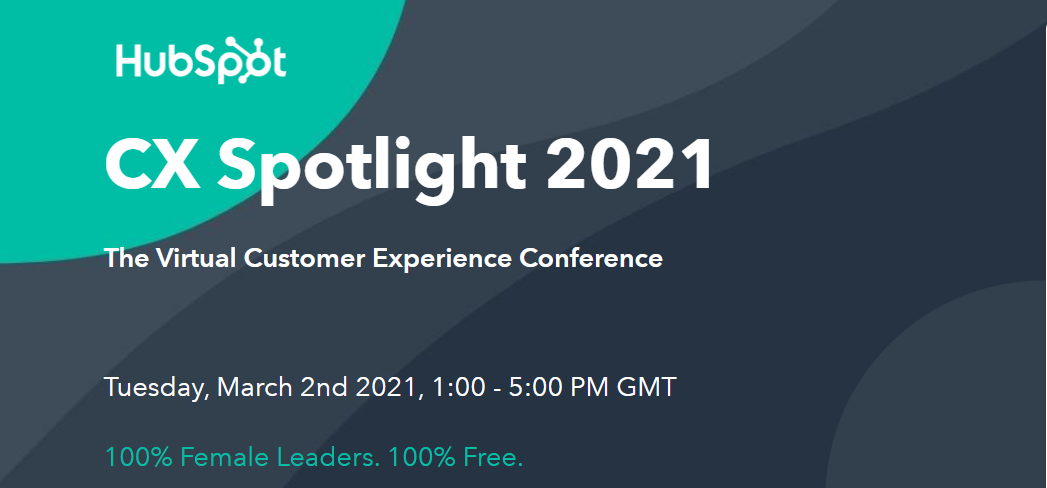 HubSpot organising an incredible event: The CX Spotlight 2021. This year, the event will be an official flagship event for International Women's Day 2021, featuring an all-female line-up of speakers around the wonderful topic of Customer Experience! It's free so all startups interested in customer experience are more than welcome to join!
This conference brings together female leaders in the global digital industry.
Speakers:
Thuy Nguyen, CMO at Forbes France
Ghazal Asif, Channel Sales Director at Google
Yamini Rangan, Chief Customer Officer at HubSpot
Maria Margarita Maldonado, Head of Marketing at Facebook
✨ Join the conference to discuss the importance of challenging diversity and inclusion in the corporate workspace to boost growth: http://bit.ly/3dYyiBo
InnoStars Awards | Accelerator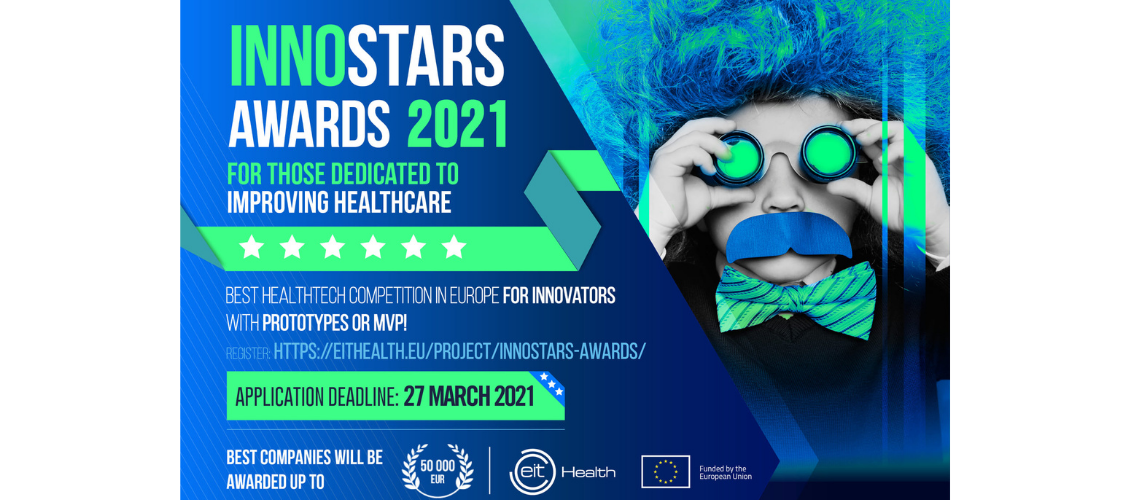 This programme for EIT Regional Innovation Scheme (RIS) countries is designed to help your start-up validate the need for your healthcare innovation, attract investors and shorten the time it takes to get your ideas to market.
During a funded four-month training process, you will learn from experts, gain insights on your innovation through interviews with potential customers, investors and partners – and make valuable connections. At the end of the programme, you can earn the opportunity to compete for recognition and additional funding in a pitch contest.
Apply here by 27 March 2021.
InnoEU | How START-UP in CHINA? 7 Know-How Sessions for Innovative Entrepreneurs

InnoEU is hosting this event in conjunction with Humboldt-Tech Bridge. The concept is to provide a format for entrepreneurs and multipliers (networks, incubators, etc.) to learn about Doing Business with China and connect with experts.  We can offer participation free of charge thanks to the many supporting experts and mentors.
Their three-stage market decoding program enables science-based early-stage startups to understand the opportunities and risks of the Chinese market.
It helps to prepare for the world's largest market and to set up a future strategy for China. Read more: https://humboldt-tech-bridge.com/
OPEN CALL FROM AI4EU | Support Program

CALL FOR CHALLENGES | The final deadline of the call is the 4th of March 2021 at 13:00 (Brussels time).  Receive funding of up to € 10.000 to clearly define your challenge to be solved with AI. Enter the 6-months Support Program. In the Program, you will be working with at least 2 Solution Providers which will develop min. 2 different solutions to your challenge.
Read more about who can apply and what activities will be supported: https://bit.ly/2MGFmaI
Selected Challenges are funded up to €10K – the best solutions up to €70K!
Startup Lithuania | Startup Guide Pre-accelerator Workshop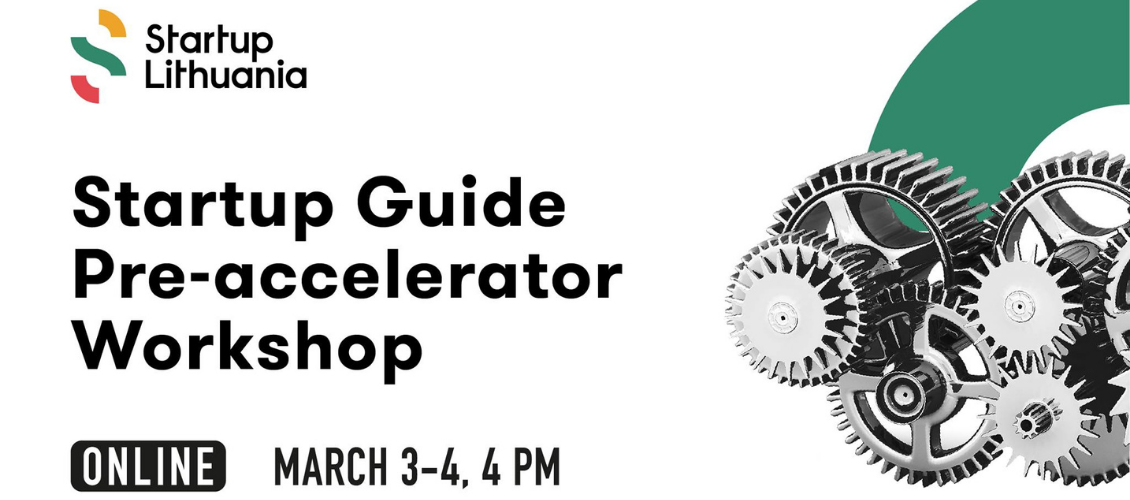 Use this exceptional opportunity to attend a FREE workshop with all the necessary information for you to start building your future unicorn.
▪️ DAY 1: Planning And Testing Your Business Idea | March 3, 4-6:30 pm.
▪️ DAY 2: Funding Your Business And Go To Market | March 4, 4-6:30 pm.
❗️ To get access to these online workshops please register: http://bit.ly/3rGlCmk ❗️
Keep in mind, that you have to be a Startup Guide Pre-accelerator student to attend:)
Are you not part of the Startup Guide pre-acceleration program yet?
➡️ You can join Startup Guide for free here: https://startupguide.startuplithuania.com