This Week's Opportunities For Startups | April 26-May 2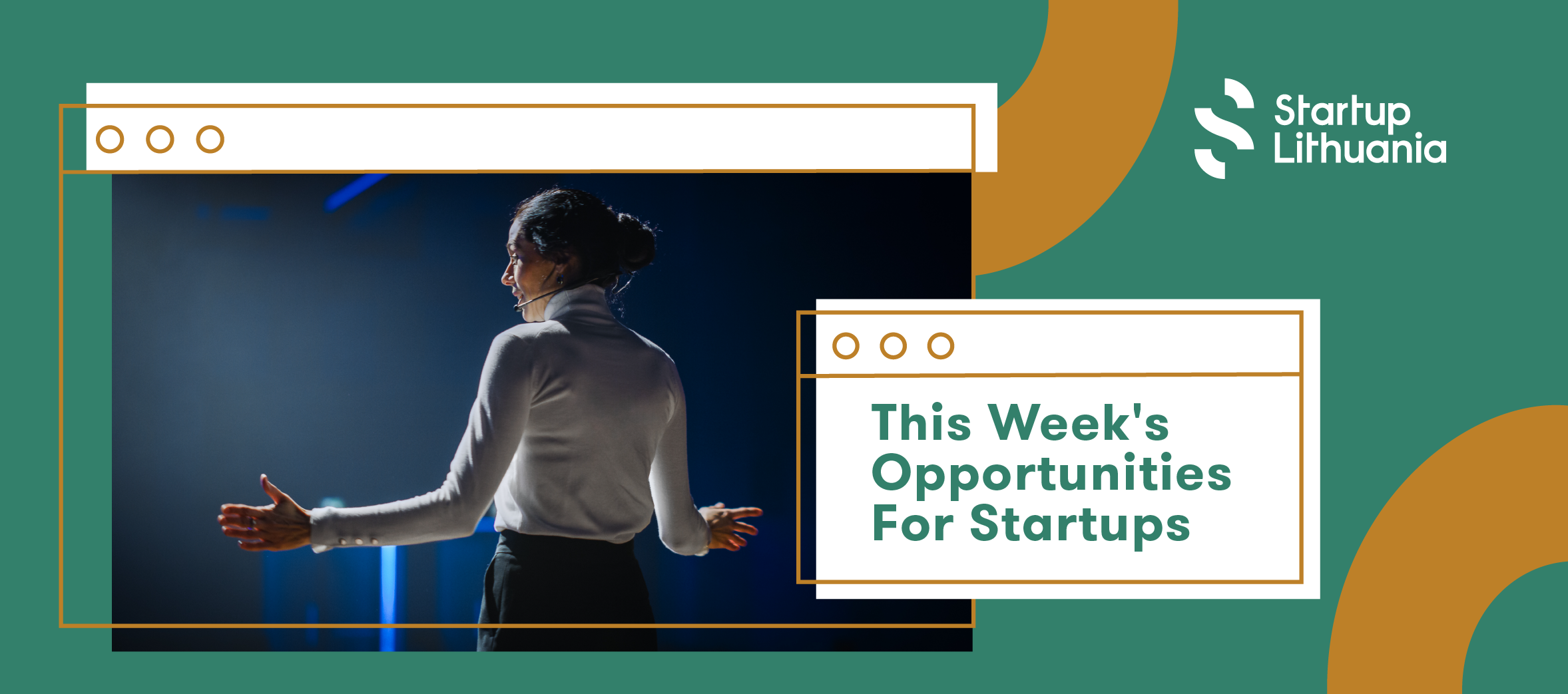 Don't let the bad weather adjust your plans, after all, most of the events and the opportunities are online!
Even though we all miss the live events, take as much as you can from this situation and grab every opportunity that is right here, in front of you!
When there are so many suggestions, feel free to check our list that we prepared for you. ⤵
📣 26 April | WOW UNIVERSITY | LEADERSHIP COURSE 2021 SPRING

During the spring 2021 Leadership Course you will become familiar with methods for the team's psychological processes identification and their synchronization with the challenges of the time. You will also receive hands-on practical tools that will empower successful leadership in the actual present world as well as will unleash your inner potential and creativity as a leader. Furthermore, you will learn to act in a new way – by discovering a balance between ambitious external goals, a constantly changing environment, your own values, and internal harmony. 
With this next-generation spring Leadership Course, we invite you to take one more step towards new leadership, where it is important to properly use accumulated knowledge and competencies, respond quickly and lithesome to unusual situations, let go of "yesterday's" plans, become perspicacious and make wise decisions that create success for the organization, value for the society and meaning to your own personal mission. 
More information: https://www.wowuniversity.org/lyderystes-kursas-pavasaris-2021/
15% discount with discount code wowstartup
📣 26, 28, 29 April | BALTIC SANDBOX | INVESTMENT MASTERCLASS BY BALTIC SANDBOX UKRAINE
Join the upcoming Investment Masterclass, organized by Baltic Sandbox Ukraine, offering to choose either one particular or all of the activities you want to attend:
👉 Webinar: Are You Investable? given by Sandra Golbreich, the CEO and Founder at Baltic Sandbox, on April 26 (TODAY), 3 – 4 PM (EET)
👉 Pitch Deck Analysis: Hands-on training on April 28, 3 – 4:30 PM (EET)
👉 Pitch Session on April 29, 4 – 6 PM (EET) During the masterclass, startups will have an opportunity to learn more about investments through workshop sessions and your pitch deck's hands-on training 🚀  
🙌 The event will be highlighted with a pitch session that welcomes startups to present their ideas and invites investors to watch promising startups pitching! Hurry up to apply 👉 https://bit.ly/3rY6v7u
📣 28 April | STARTUP LITHUANIA & CIVITTA & BLOCKSTART | EXPLORING BLOCKCHAIN ECOSYSTEM: COLLABORATION BETWEEN STARTUPS AND SMES

Startup Lithuania has partnered with Civitta to bring together well-known blockchain experts, startups, and SMEs adopting blockchain solutions. In this upcoming panel discussion they will explore the blockchain ecosystem now and the future ahead, discuss the importance and opportunities for collaborations, and share their lessons learned.
Follow the event: https://fb.me/e/4avUuuKLc & register here: ➡️ https://forms.office.com/r/5nZ0w4aSNz
📣 30 April | AgriFood Lithuania DIH/ EIT FOOD | OPEN CALLS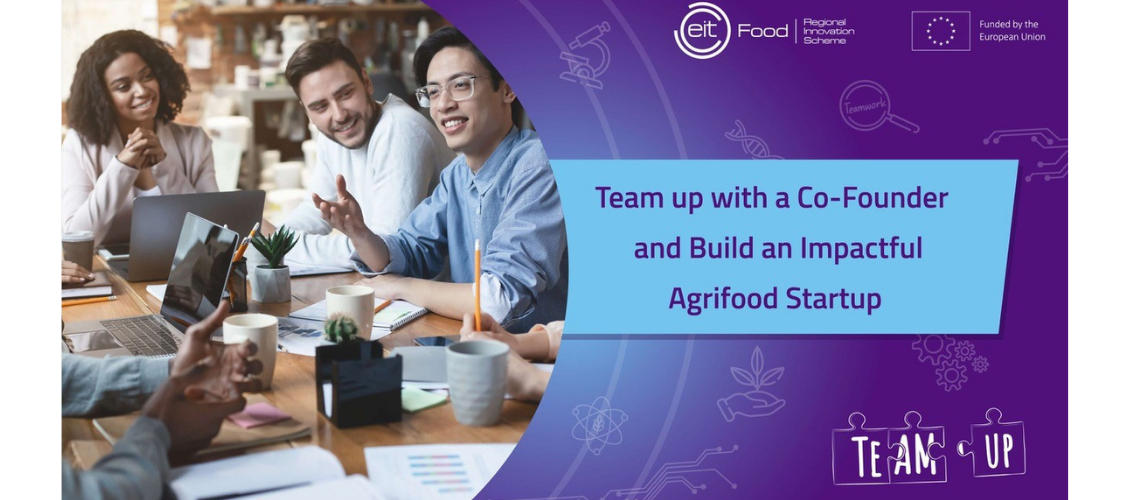 TeamUp is a 7-month programme that finds and matches up brilliant innovators with compatible and complementary profiles. TeamUp provides important tools and support to build your startup including expert guidance, world-class training, mentorship, networking and funding. These new teams will be nurtured to create strong co-founder relationships with aligned purpose and values.
The programme is run by EIT Food in collaboration with Naked Innovations and supported by Bühler, Danone, Döhler, Givaudan and PepsiCo.
Hurry up to apply: https://www.eitfood.eu/projects/teamup
Check the other great OPEN CALLS shared by AgriFood Lithuania DIH & EIT FOOD: TEST FARM and EIT JUMPSTARTER.
📣 4 May | MITA | TECHHUB PRE-ACCELERATOR INFO DAY
Agency for Science, Innovation and Technology (MITA) invites startup teams to register for the third co-hort of the #TechHub pre-acceleration program!
During the program 25 startups will participate in a three-month training course, in which, with the help of personal mentors and innovation experts, will develop their ideas, get acquainted with investors and business angels, gain the necessary knowledge for further business development, find new team members and receive services worth 25,000 Eur
Apply until May 9th ▶ bit.ly/2I8qAqv 
Find out more about the program during TECHHUB PRE-ACCELERATOR INFO DAY.
Also, check out our website and the OPEN CALLS in it: www.startuplithuania.com/startupsmp