This Week's Opportunities For Startups | April 12-18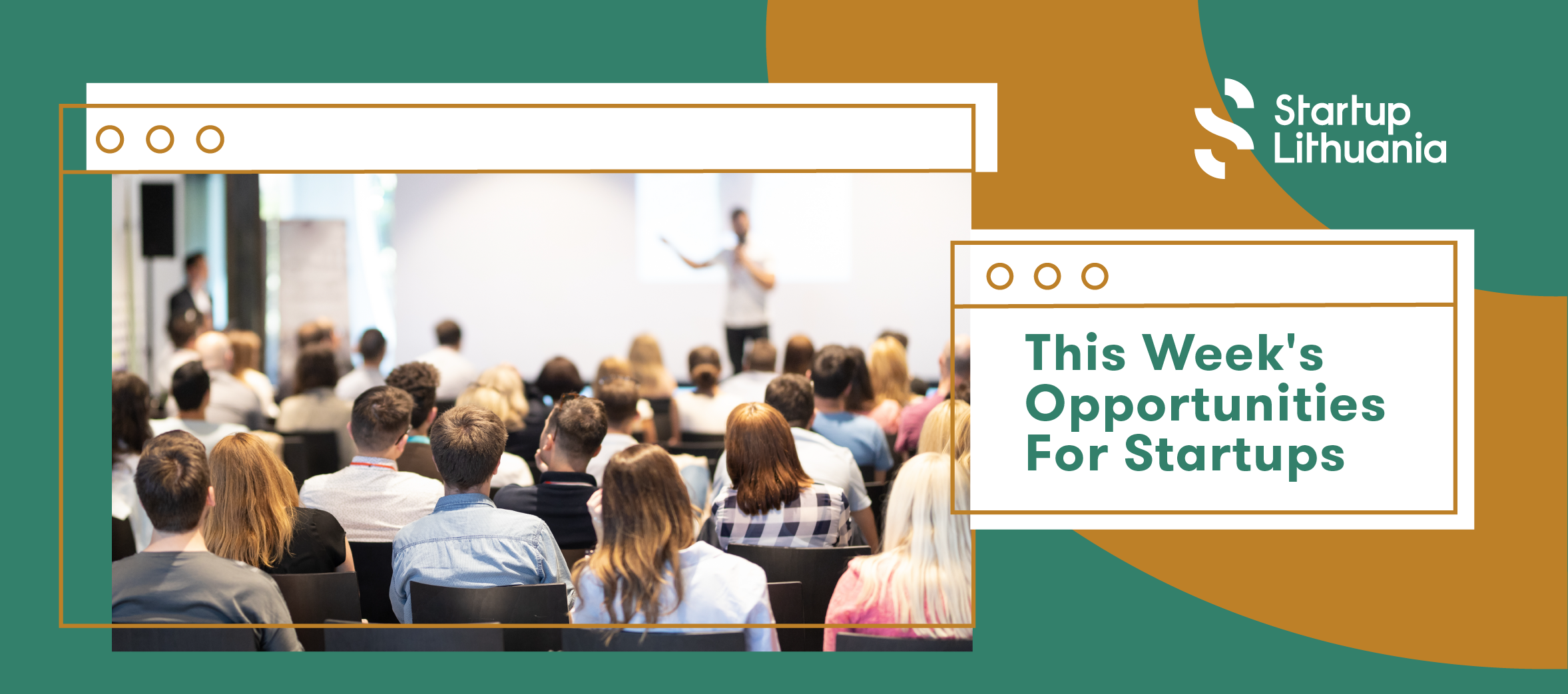 The month of April brings new opportunities to conquer challenges and adventures for all-around success!
Such opportunities for startups are coming out every day, so we are pleased to share this week's opportunities, that are worth applying to! Check out the list of this week's treasures:
Cloudvisor | AWS workshop | CloudFormation – from zero to hero!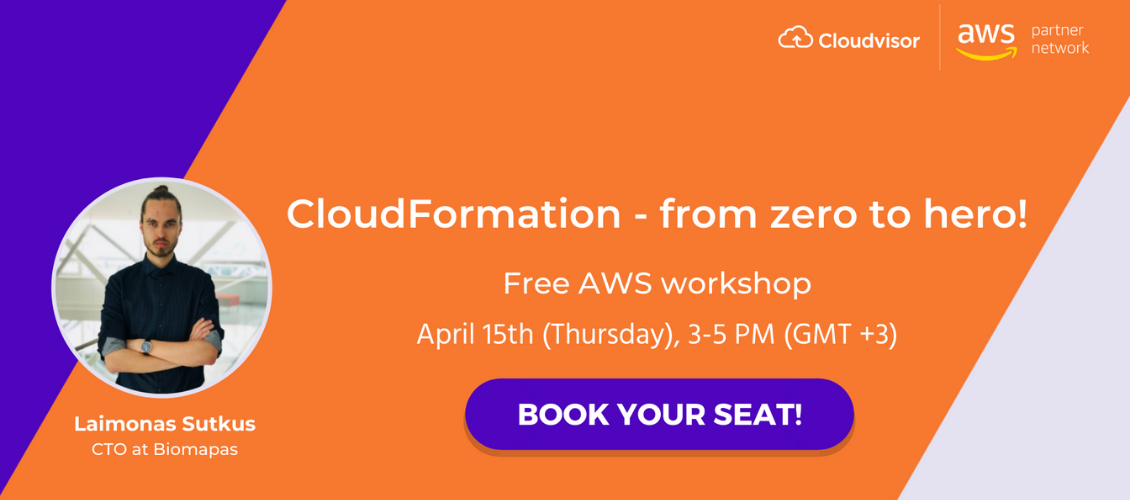 Learn how to go from zero to hero in CloudFormation with Laimonas from Biomapas.
Join their free AWS workshop on the 15th of April at 3 PM GMT+3 and learn about the AWS solution for "Infrastructure as Code" – AWS CloudFormation.
We promise we have planned an interesting agenda for you, starting with simple concepts and finishing with some advanced ones (like AWS CDK).
Attention! All levels of AWS enthusiasts are invited to join.
Book your seat here: http://bit.ly/cloudformationworkshop
ROCKIT | Webinar | Vilnius Tech Leads – The Secure One by VINTED

Information is everywhere, which makes information security an essential part of any organization. We'll dedicate Vinted's upcoming monthly meetup of Tech Leads to its good practices, struggles and potential of neurodiversity. The discussion will be joined by:
Vytautas Krakauskas (@Vinted)
Markas Zbarskis (@TeraSky)
Tal Vardi (@Ro'im Rachok program)
Tech Leads is a meetup community for CTOs, VPs of Engineering, Tech Leads and other technologists, who'd like to share experience and become better leaders.
CTA to event: https://www.meetup.com/Vilnius-Tech-Leads/events/277178257/
Baltic Sandbox | Webinar | Social Commerce = Social Shopping

STARTUPS! Baltic Sandbox invites you to join a "Social commerce = Social Shopping" webinar dedicated to finding out the latest East & West eCommerce trends, the difference between them, and how to use the eCommerce channels efficiently!
It's a great pleasure to introduce the webinar's speaker – Maris Naglis, Global Customer Success Director at @Httpool. Maris has 20+ years of General Management experience, including Global brands and networks such as Dentsu, Kantar & Bonnier. Also, Maris has worked for a whole range of marketing and sales disciplines: media research, advertising sales, eCommerce, and digital marketing.
Webinar takes action on April 16, at 3 PM (EET). Hurry up & reserve your FREE ticket now: http://bit.ly/2OEA3sV
GovTech Lab Lithuania | GovTech Hackathon | Let's Co-create Our Future Together

Calling all citizens who want to speed up the recovery in the post-pandemic world!
On April 16-18 GovTech Lab Lithuania organises a virtual GovTech Hackathon | Let's Co-create Our Future Together and invites everyone to co-create innovations to tackle social and public sector challenges for our better future.
Visit https://bit.ly/GovTechHackathon, choose a topic, register yourself or your team & idea and help the world to get on it's feet faster! ‍♀️
REGISTER NOW! | Startup Lithuania & CIVITTA & BlockStart | Exploring Blockchain Ecosystem: Collaboration Between Startups and SMEs

Startup Lithuania has partnered with Civitta to bring together well-known blockchain experts, startups, and SMEs adopting blockchain solutions. In this upcoming panel discussion they will explore the blockchain ecosystem now and the future ahead, discuss the importance and opportunities for collaborations and share their lessons learned.
Follow the event: https://fb.me/e/4avUuuKLc & register here: ➡️ https://forms.office.com/r/5nZ0w4aSNz
Volvo Group | Open Invitation to Collaborate

The Volvo Group is looking for mature startups that would like to collaborate and help them with such tasks:
– Locate quality deviations in the manual assembly processes without the need for manual quality checks.
– Positioning and validation of product and equipment
– Mobile and flexible Information devices
– Need to get process status from manual assembly processes. Need to collect info on the position and status of operators, tools and parts
– Detect leakages of air and fluids on our products in the process
– Rethinking Calibrations -> where the thinking is that we provide the exact position of the sensors to the sensors instead of having the sensors doing this by calibration
– Increased reliability of our equipment's, such as AGVs, filling equipment, robots.
– Cognitive load management
– Built-in quality
– Flexibility management/delivery precision
– Diversity management.
Conditions:
(A) Companies need to be "mature" start-ups, what we often call "corporate ready". I do believe that you understand this principle.
(B) Format for PP and invitation will follow in next phase.
(C) Very condensed summary for proposed companies:
– Company name + WEB-page
– Contact person
– Short summary of their business focus and which of the Volvo requests they aim to support/meet.
– Short summary of their technology/service, including TRL or any other indication for how mature their service/technology is and if they have some clients.
– Picture is optional.
If you are interested please come back until April 15th. Send your proposals to Lina Giedraitė lina.giedraite@linpra.lt or Björn Fagerström. bjorn.fagerstrom@eitmanufacturing.eu
Also, check out our website and the OPEN CALLS in it: www.startuplithuania.com/startupsmp