The Moment of Truth – Demo Day for 'Kaunas Startups' Program is Approaching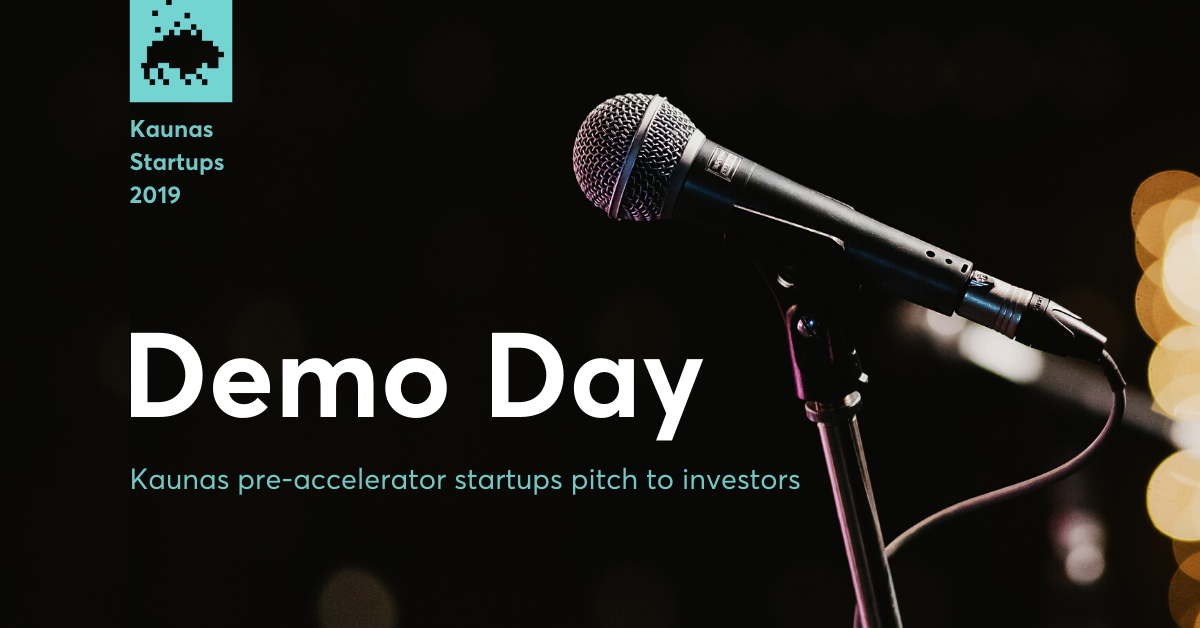 For a few years in a row now, 'Kaunas Startups' program has been supporting innovative entrepreneurs and helping them develop ideas into income generating businesses. This year, a total of 15 teams have been selected for an intense 8-week pre-acceleration program. In addition, Kaunas residents are invited to learn about the intricate details of business development at free public seminars and discussions. 
Majority of the teams participating in the pre-acceleration program are building software solutions in marketing, service digitalization, finance optimization and other areas. Innovative technologies, ranging from machine learning to artificial intelligence, and virtual reality are used to offer new products in the market.  
One of the teams of the program – 'Archistan' – began their business journey by participating in Kaunas Hackathon. After working on their idea for 48 hours and winning the hearts of the jury, they got an invitation to the pre-acceleration program. The team is developing a tool that could simplify the way influencers create content and keep their audiences engaged. 
'We are creating a crowdfunding platform for content creators. We applied to the program to get assistance in launching our product, expand our network and get introduced to investors,' explains 'Archistan' co-founder Adrijus Jakucionis. 
'Ninedou,' another program participant, is developing a marketing tool for companies looking to enter the Chinese market. 
'Traditional marketing platforms like 'Facebook' and 'Google' do not work in China. People there use local alternatives such as 'Baidu' and 'We Chat'. For non-Chinese companies, advertising their products in the country can be very challenging due to cultural and linguistic barriers. Together with our partners, we are creating a tool for a western user that simplifies creation and implementation of digital ad campaigns in China,' says 'Ninedou' co-founder Kasparas Sipavicius.
Amongst other business ideas developed by Kaunas pre-accelerator teams are an online relocation services platform, cost-saving user-friendly marketing tool for creating ads, digital solutions for booking services and events, finance monitoring platform, and many more. 
This year more than 25 market leaders such as 'Tesonet,' 'Hostinger,' 'Telesfotas,' 'NFQ,' 'Satalia,' 'JurisConsultus,' 'Civitta,' 'VMU Center for Enterprise Services' and main investors in Lithuania have joined 'Kaunas Startups' program. Their representatives mentors startups, share their experience at events, host free public events, and help bring together startup community in Kaunas. 
'An active startup ecosystem is one of the key magnets attracting young entrepreneurs and organisations offering innovative solutions to Kaunas city. It is obvious that the program is growing quantity wise by attracting  hundreds of people to attend networking events and also quality wise by competent companies and experts joining the program,' says 'Kaunas IN' Head of Investment Operations, Tadas Sinkevicius. 
'Kaunas Startups' program is organized by 'Kaunas IN' and financed by 'Initiatives for Kaunas.' Public networking activities and pre-acceleration program are implemented by the management consulting firm 'Civitta.' 
Would you like to learn more about the program and see how the teams pitch their ideas to the investors? Come to Kaunas Startups Demo Day on the 16th of December – the event is free but the seats are limited, don't forget to get your ticket here http://bit.ly/KaunasStartups_DemoDay