TechChill to Focus on the Hottest Startup Industries in the Region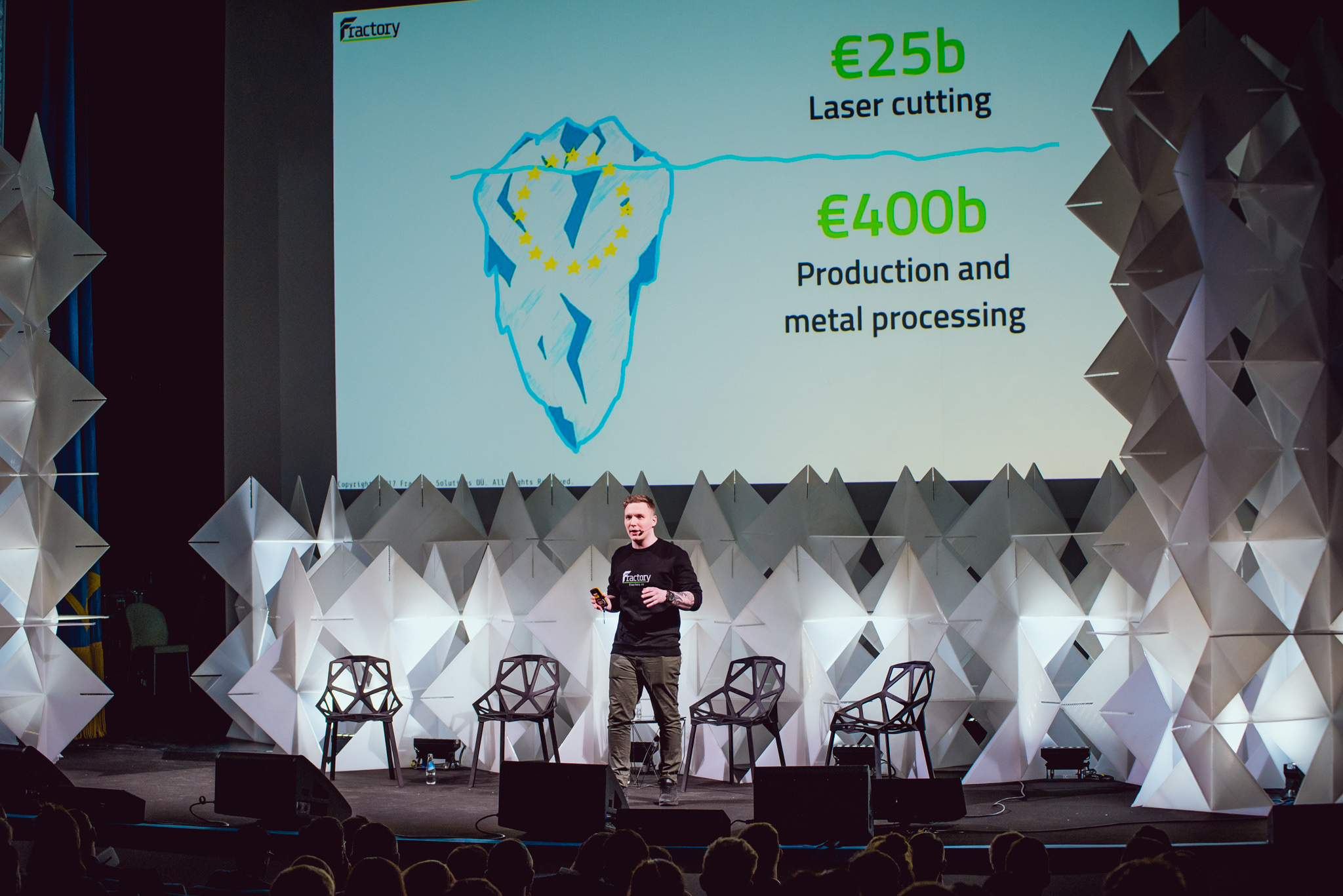 TechChill Fifty Founders battle, the startup pitch competition showcasing the 50 most promising startups from the Baltics, Nordics and CEE, will focus on the industries that show the most potential in the region. The competing startups will be divided into five verticals that the region is most strongest in: fintech, deep-tech, software as a service (SaaS), hardware & IoT, and social startups (impact). All applications will be evaluated by a professional jury of investors and startup ecosystem representatives.
The startups that change lives and look for solutions to global problems matter and TechChill 2019 has set it as the theme for the event's agenda. As mentioned before, one of the five verticals discussed at TechChill is fintech that the Baltic countries perceive as critical to economic growth. 70% of investments flow towards fintech solutions with 18% of startups in the Baltics operating in the fintech scene according to data collected by Baltic Startup Mag. Another vertical to discuss is software as a service (SaaS) that account for 32% of startups in the Baltics. Hardware & IoT is not the easiest field to operate in, but TechChill sees many startups from the Baltics leading innovations in this field – 5G technology, Intelligent devices, Hardware, Internet of Things. Artificial Intelligence and Machine Learning are terms that come with the next vertical that TechChill will focus on – deep-tech. With a high number of graduates in science, maths, computing, engineering, manufacturing, and construction coming from the Baltics, deep-tech is well positioned to thrive in the region and create opportunities. The last vertical shows that technology is not only meant to ease up daily lives but also help to set better education, health care, environment, and many more aspects. Currently, social startups (impact) make up 5% of all Baltic startups and although not that many startups are working in this field, TechChill wants to encourage and give voice to the ones that do.
"We see technology as an opportunity for solving the big challenges previous generations couldn't. There are already great startups working in health tech, edtech, and sustainability solutions and as a way to encourage more of these businesses to be started in the Baltics, we want to showcase the best ones," shares Kristine Kornilova, CEO of TechChill.
All applications will be evaluated by a jury of investors and representatives from the startup ecosystem, who will pick the 50 most promising startups to showcase their idea on the TechChill stage. The jury includes Ton van 't Noordende, the Founding Partner & CEO at 01 Ventures, Donatas Keras, Co-founder and Partner at Practica Capital, Andris Berzins, Managing partner at Change Ventures, Egita Polanska, Head of the Program and Partnerships at Startup Wise Guys, Juha Ruohonen, Founding partner at Superhero Capital, Marili Merendi, VC Associate at Karma Ventures, Chris Brown, Manager of the Accelerator program at 500 Startups, Olga Barreto-Goncalves, Chief Start-up Instigator at Magnetic Latvia Startup.
"Happening at the center of Baltics, TechChill is such a good stage opportunity for startups that are looking for investors or other connections in the region. As for us – Startup Wise Guys are always on the search for startup superstars to invest in, and Fifty Founders battle allows us to see them in one place in one day, saving a lot of time," says Egita Polanska, Head of the Program and Partnerships at Startup Wise Guys.
"With so many different pitching competitions happening today, we've noticed that often founders underestimate the value that these type of events can bring to them. And it is not all about the final result: the preparation, discussions, reiteration of the pitch, feedback and exposure, everything is priceless in every startup journey. It is like a startup "crash course". I would encourage all the newcomers and who look for some kind of boost to their venture – clients, partners, co-founders, investors – definitely to consider taking part in this event. As from investor's point of view, TechChill's Fifty Founders battle year by year brings us great regional investment opportunities and leads for future investments. It is a great event to meet the most promising startups from the Baltics, Nordics, and CEE and get to know the whole investment scene in one place," adds Donatas Keras, Partner at Practica Capital.
During the final battle on stage during the TechChill, the startups will be evaluated by a final jury – a different jury for each vertical, chosen from participating investors and experts with relevant experience in that particular field. As usual, TechChill will offer stage time to all 50 teams, to give all startups the opportunity to be heard and pitch their idea in front an audience of hundreds of potential investors, partners, employees, and media.
Don't miss out on chance of becoming one of the 50 startups that will present the idea to jury on TechChill's stage. All early-stage startups with no more than 100k in current funding and with a valid TechChill 2019 Startup pass are welcome to apply, with no country restrictions.
Apply here until December 14: www.techchill.co/fifty-founders-2019/
TechChill is known as the year's most ambitious and recognizable Baltic startup ecosystem event and the best opportunity to meet the most promising new founders and ideas from the Baltics. In the last couple of years, the event has grown rapidly – from a few hundred participants to two thousand international visitors. Every February, under the TechChill's leadership, Riga becomes a global innovation, business and networking center for a week. The next TechChill will happen on February 21-22, 2019 in Riga. More info: www.techchill.co