Tech Industry Leaders Are Coming to Tallinn for Robotex International – and You're Invited, Too!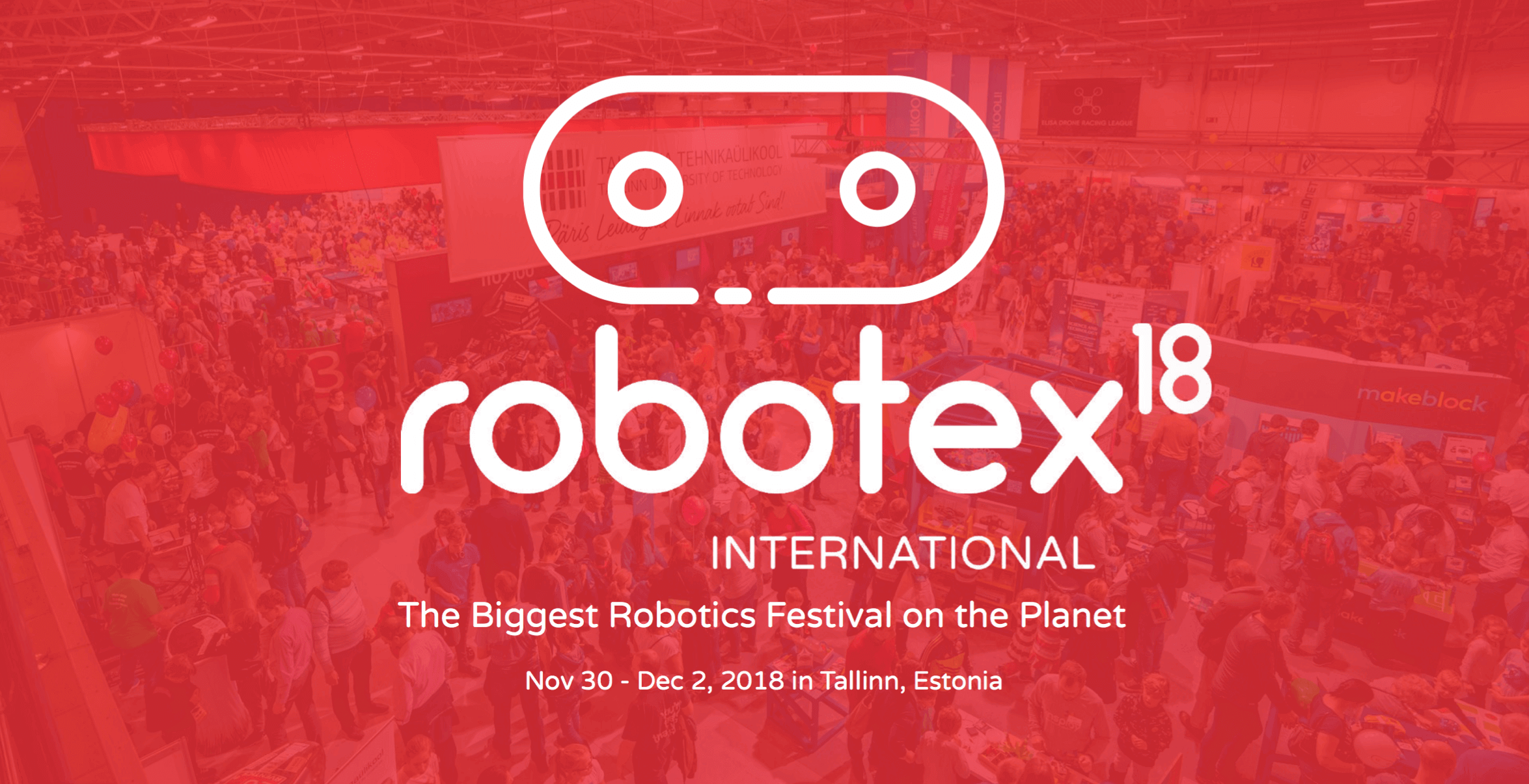 Over 1000 tech industry executives and policymakers are expected at the conference with Google's chief data scientist and NASA Jet Propulsion Laboratory's visual strategist among keynote speakers.
Robotex International – the biggest robotics festival on the planet – has just released their program and announced speakers of the tech conference that will take place in Tallinn, Estonia from Nov 30 to Dec 2.
The organizers have enlisted some of the biggest changemakers in the industry to talk about how future technologies – from AI and Cyber Security to STEAM education and space tech – will affect the way we live today.
Attendees will have the chance to hear out more than 50 speakers, including Google chief decision scientist Cassie Kozyrkov, XPRIZE's general manager Amir Banifatemi, co-founder and CEO of ADDO AI Ayesha Khanna, Starship Technologies co-founder and COO Ahti Heinla, the visual strategist of NASA's Jet Propulsion Laboratory and co-founder of Museum of Awe David Delgado, venture capitalist firm Mistletoe founder and serial entrepreneur Taizo Son, and many more.
The topics covered will be equally exciting and attention-worthy right now when the future is already breathing down our necks: data science, cybersecurity, industry 4.0, logistics, space tech, STEAM education.
Sander Gansen, Chairman of Robotex, points out:
"Our conference's topic for this year is Generation R that indicates our belief that the day when robots, cyborgs, avatars and other mechanical systems will live beside humans is not that far. The problem is that we are not ready, as most of us still don't really know anything about the innovation happening around us. Therefore, our job is to make sure that the public learns about these future technologies, the executives know how to use them and the policymakers understand them better."
The full conference program with the list of speakers is available on the Robotics International official website.
The Robotex International Conference is a must-attend event for anyone willing to be in the front seat when technologies take over, as well as meet and network with the top executives and investors already building the future.
Along with the conference, there's more to expect from Robotex International 2018, the festival that aims to gather over 30'000 tech enthusiasts this year:
Robotics competitions with the chance to win a €100'000 worth of prizes.
Workshops that will cover topics like robotics, technologies, and entrepreneurship.
An exhibition with hundreds of companies presenting their latest innovations and tech solutions.
Robotex International is a globally known organization that runs robotics programs and festivals across the world, including China, the USA, Colombia, and India.
If you do not already have the ticket in your pocket, you can get one here – https://www.universe.com/events/robotex-international-conference-generation-r-tickets-tallinn-W1Z03C 
For more information:
Sander Gansen
Chairman and partnerships
sander.gansen@robotex.ee
+372 56218861