Tasker Closes Seed Round With a Total of 1.3M EUR Investment and Rebrands as Frontu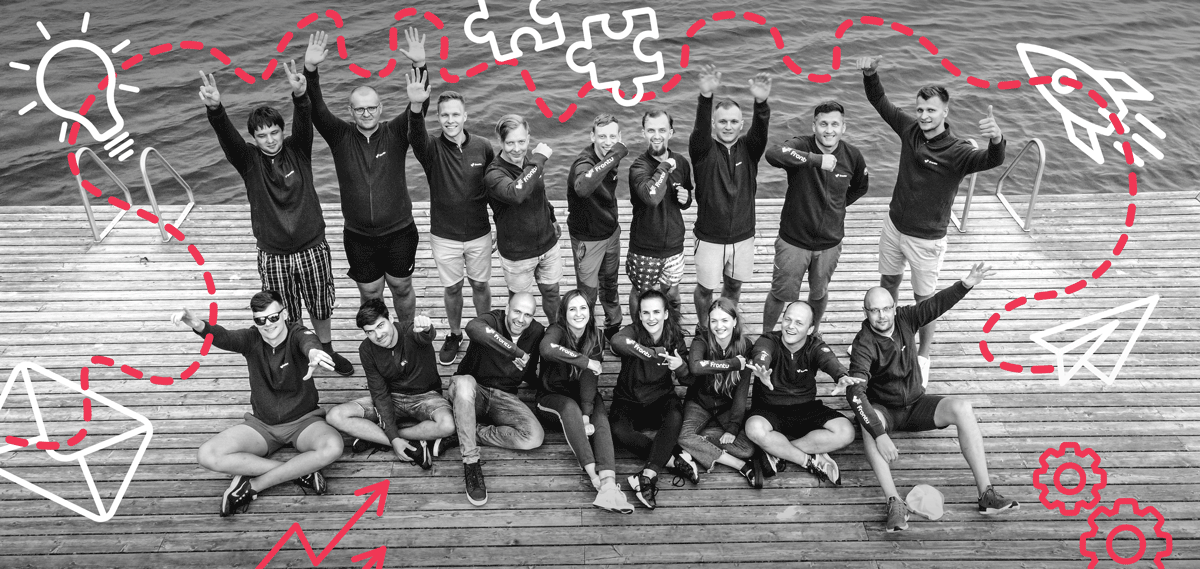 Tasker, a field service management software provider, has announced that the company has added 550 00 EUR to their seed round with a total of 1.3M EUR investment.
The investment came from four investors: Open Circle Capital, LT Capital Poland, Kair Käsper, ex-Pipedrive Director of Product Marketing, and iTo Group. Such an investment solidifies Tasker's role as the field service management solutions leader in the Baltics region.
Tasker reports that they plan to use investments for three primary goals – expansion, innovation, and growth. The company is looking for ways to enter the Western market, and the current efforts will be focused on the opportunities provided by Poland.
Additionally, the company is looking into machine learning and artificial intelligence as a way to augment its current field service management solution. Their teams will be working closely and guided by researchers from Kaunas Technology University (KTU) to ensure the proper implementation of these advancements.
These new innovative features will allow companies to automate significant parts of their workflow. Big data analytics will enable Tasker to provide suggestions for the most optimal decisions (e.g. scheduling, communication, etc.) to technicians at any moment in time.
Growth is the final focus for Tasker. As the previous year has shown, the company can experience quick and explosive growth. Even though the total number of people involved in the project has doubled since 2020, Tasker is looking for even more experts to help with their goals.
Finally, Tasker has decided to rebrand into Frontu. While the name has stayed with them for quite a while, the company has decided to display its focus on frontline workers more prominently. The CEO of Frontu has stated:
"The brand change didn't come easy to us; it's challenging to go from Tasker, as this name has been in the market for many years. But we wanted to engrave that Tasker's main focus is on the frontline employees. They are the ones who shape the field service management business, and we want to position ourselves as a company that is technician-first."
One of Tasker's investors, Open Circle Capital, manages more than €20 million in assets and invests in Lithuanian companies engaged in the development of high-tech products. Fund has already made investments in 16 companies.
The fund was established as part of the implementation of the financial instrument of the Ministry of Economy and Innovation of the Republic of Lithuania "Early Stages and Development Fund I". INVEGA has allocated EUR 13.8 million to the fund.
About Frontu
Frontu is a field service management software provider focusing on frontline field service workers. We deliver a digital solution for field service companies that enables them to save time and resources, optimize business processes, and improve employee well-being. We offer versatile functionality and tailored add-ons to bring the next level of field service management experience. Our solution allows businesses to significantly reduce their data collection and analysis time while at the same time reducing the use of paper, which helps protect the environment.