SwitchRTC, Distribyte and Labsuit Coming to LOGIN Startup Fair from Tel Aviv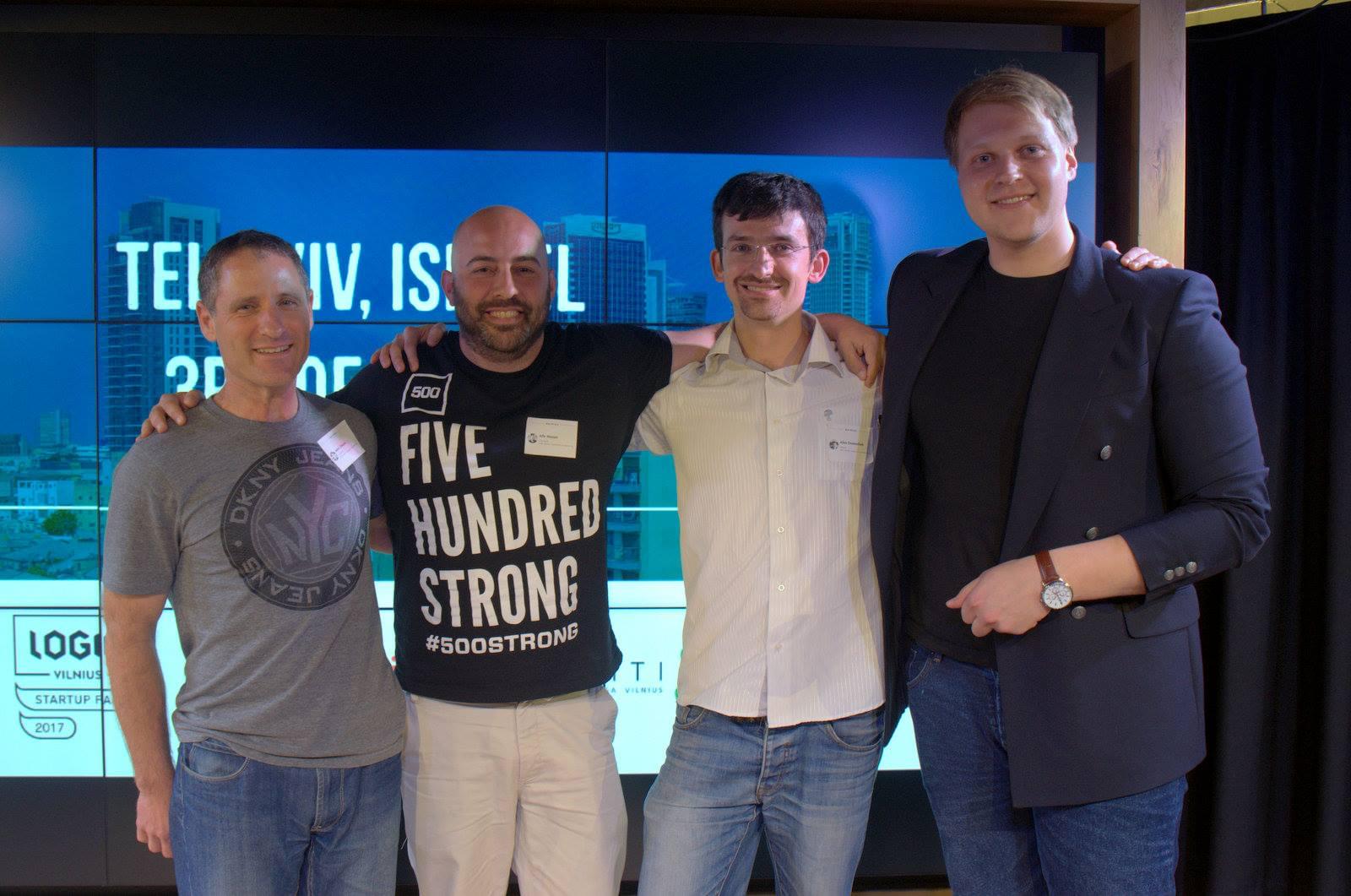 Team Startup Lithuania is back from Tel Aviv, the third stop of its LOGIN Startup Fair and Lithuanian Startup Visa Roadshow. There, in addition to presentations on Lithuania's Startup Visa, LOGIN Startup Fair, opportunities in Vilnius and our tax/legal environments, a 8-strong pitch battle took place.
Three winners of our Tel Aviv Pitch Battle were fast-tracked to LOGIN Startup Fair, so you can already start arranging meetings with them. LOGIN Startup Fair will take place on 24-25 of May at Vilnius Tech Park.
Please meet our winners, selected by a 5-strong local jury:
SwitchRTC. It's a WebRTC-based platform for content broadcasting and large video chat. It claims to be riding technology shift from proprietary/Flash to cloud & browser native tech. They cater for enterprise & consumer apps.

Distribyte. A proprietary artificial intelligence engine that aims to simplify the entire process of developing, operating and managing digital services and platforms by empowering individuals and organization to scale locally and globally.

Labsuit. A SaaS solution for research lab inventory and orders management in the field of Life Sciences. They already have partnership with Technion, a leading Israeli university, and universities in Estonia. They have the Lithuanian market on their radar too.
Previously, three fast-tracked startups were selected in events in St Petersburg and Minsk.
We thank Rise Tel Aviv, Israel-Lithuania Technology Hub, Go Vilnius, Triniti law firm and others for their support before and during the event.
The next and last Roadshow event will April 19 in Kiev. See you there!