Swedbank brings together startups, promises financing of up to 30,000 Euros for growth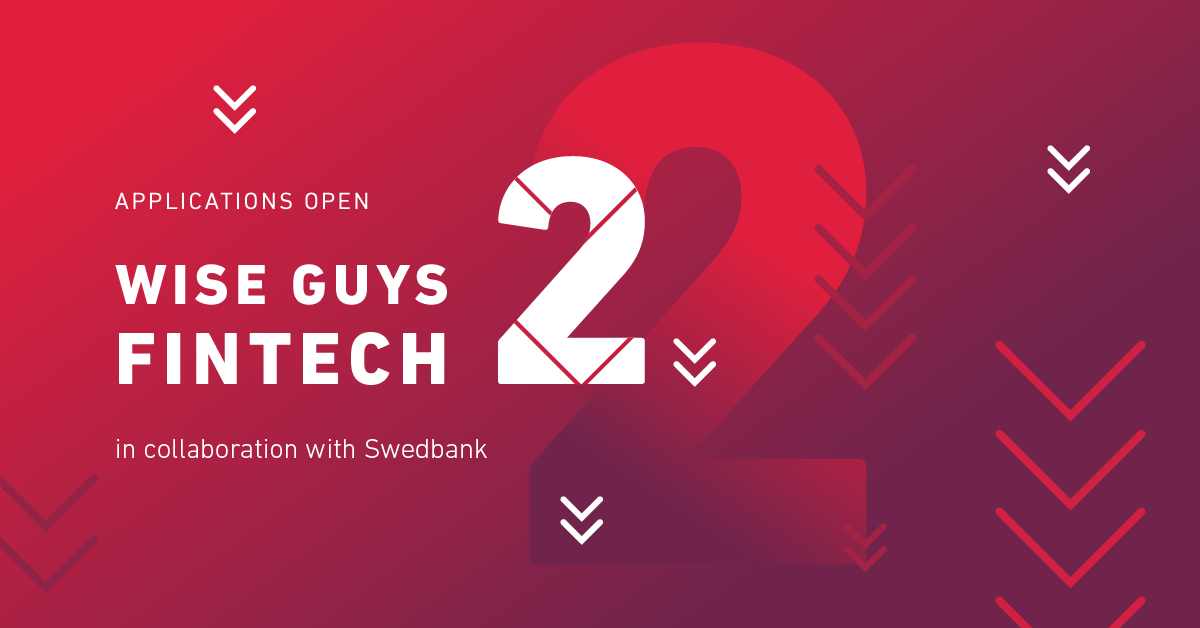 Swedbank, the largest bank in the Baltics, and Startup Wise Guys, a startup accelerator based in Riga, have announced the second edition of financial technologies program, during which startups can obtain financing of up to 30,000 Euros for further development of their business ideas. The program is due to begin next autumn, and the participants are going to spend 3 months in Swedbank's Riga office, receive consultations from leading experts in various fields, employ the resources of Swedbank's open banking platform.
'Financial services industry is developing rapidly, and the financial sector is becoming increasingly open to innovations from other domains. It is an excellent time to create and implement novel solutions and services. Our program is a unique opportunity to develop and implement one's original business idea within a short time frame, which can later be presented to 7 million Swedbank customers in the Baltic and Scandinavian countries. We hope that active members of Lithuanian startups community will hear the call', Gediminas Misevičius, Swedbank Lithuania Digital Development Officer, says.
'Fintech startups have an important role in Lithuanian startup ecosystem. Due to favorable regulations the number of such startups is growing: 17 FinTech licenses were granted by the Bank of Lithuania in 2016, and the number increased to 32 last year. Our own Startup Visa program helps to attract startups from foreign countries. It is a welcoming trend that growing number of traditional businesses and corporations understand the importance of innovations, recognizing the role of startups. Cooperation between Swedbank and Startup Wise Guys serves as an example of the trend', Roberta Rudokienė, Head of Startup Lithuania, says.
Startup Lithuania encourages local startups to take advantage of all opportunities available to them, including participation in various projects and acceleration programs. According to Roberta Rudokienė, such programs and opportunities to cooperate with large international companies as Swedbank can help Lithuanian startups to discover successful business model faster, find new contacts, attract investments, accelerate growth and expansion to other countries.
Financial technology (FinTech), real estate technology (PropTech), regulation technology (RegTech), and insurance technology (InsureTech) startups are invited to apply for Swedbank and Startup Wise Guys program. Young enterprises from other sectors, which have financial institutions among their clients or offer services and products relevant to bank clients, can also apply.
'During our first financial technologies program, the teams were working on payment solutions. During the second program we will broaden our spectrum of interests, supporting the startups from related sectors, including insurance, regulation, property and cybersecurity. The graduates of our previous program appreciated quality of life in Riga, office environment and, most importantly, they told that during the three months of the program they have managed to achieve more than they could do by themselves during the whole year", Cristobal Alonso, CEO of Startup Wise Guys, said.
In June 10 startups from various countries successfully finished the first financial technologies program, among them: CoinyPay (Ukraine), Currencii (Armenia), Fully Verified (Poland), JetBeep (Ukraine), Motivio (Latvia), PayQin (Sweden, France), PayTipTop (Estonia), Piggymind (Singapore), Trisbee (Czech Republic), and Sureberry (Ukraine).
During the program, startups created innovative financial services such as payments via Facebook Messenger app, online currency exchange platforms for companies, video based ID verification, mobile wallet and loyalty programs.
In order to apply for Swedbank and Startup Wise Guys program, the startup is expected to demonstrate initial perspective product, to have a functioning team with various skills and high ambitions for global growth. Applications can be submitted here: http://startupwiseguys.com/fintech/.