Startup Of The Week: ZENOO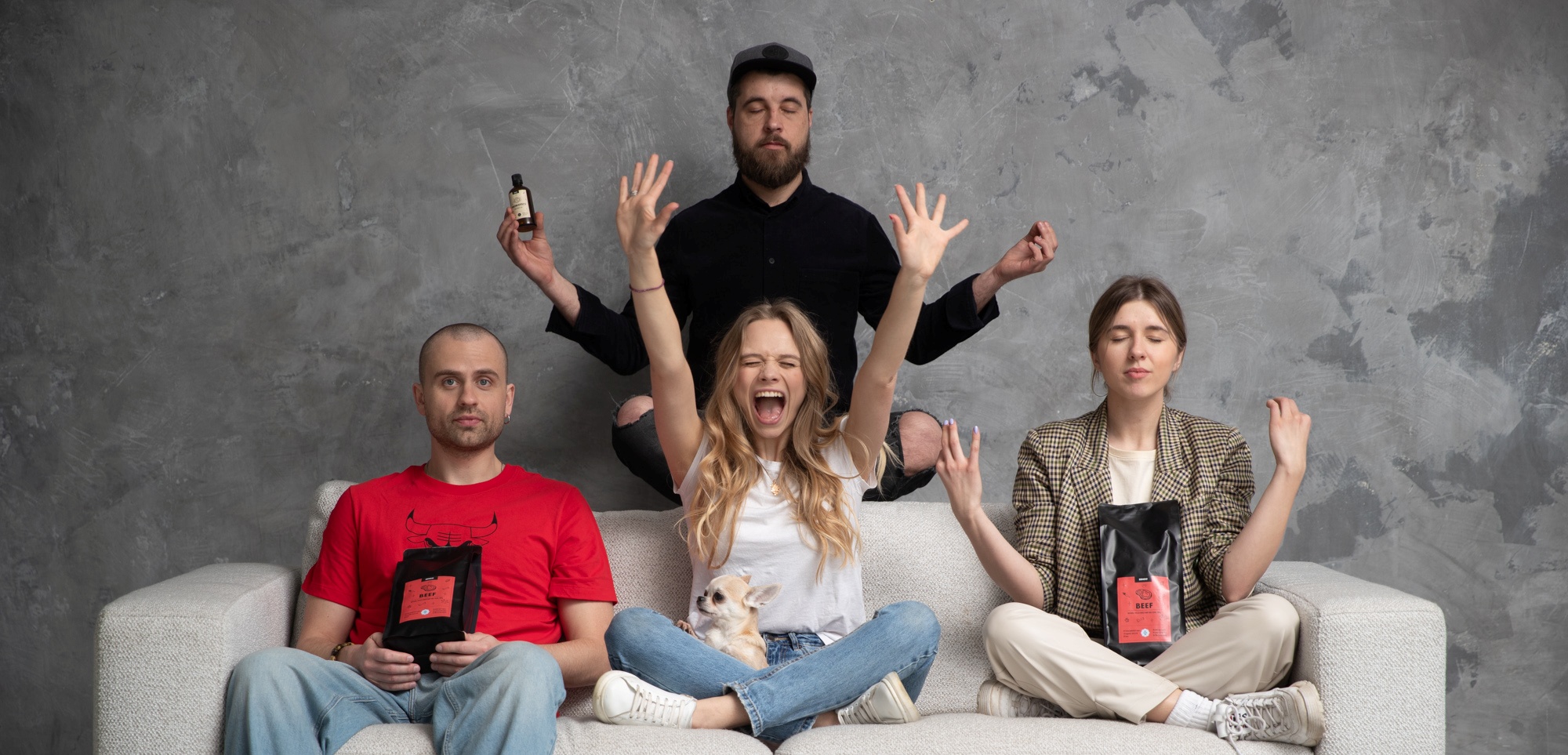 Man's best friend – that's how dogs are often described. And there is no surprise that people want all the best for their pets. Thats why startup of the week ZENOO created a healthy dog food subscription service. They use human grade meat and superfoods combined with freeze drying technology to save nutritional value and make sure pets' healthy and happy life. Lets' read their story:
Tell us about your startup. What is it? And how does it work?
ZENOO is a RAW freeze dried dog food subscription service. Regular dog food contains way too much carbohydrates, which are not required in a healthy diet for carnivores. This excess amount of carbohydrates, or sugar in other words, may lead to obesity, diabetes and cardiovascular illnesses. Faced with this problem first hand, ZENOO co-founder Agota had to create healthy recipes for her best friend chihuahua Elly in order to give her a fighting chance in life. People on social media were inspired by their story and started asking for advice on nutrition, what led Agota to become a certified pet nutrition expert. Attention and enquiries from followers started increasing even more and the demand was apparent and this is how ZENOO recipes were born to provide healthy food option for pet owners who want best food option for their beloved pets. Now ZENOO is fully developed product and service, providing a tailored experience for dog owners. On our e-shop customers register and tells us about their dog, we provide feeding instructions and dietary advice to get the best results. For the convenience we deliver fresh and  healthy dog food to their door each month.
What are your competitive advantages that work? What are your competitors?
There are other brands selling all type of dog food online and offline, however, there isn't an established market leader in the EU selling healthy dog food subscription service. Our biggest competitive advantage is the quality of our ingredients – we use human grade meat and superfoods, combined with freeze drying technology to save 99% of original RAW nutritional value.
What were the reasons behind coming up with this idea and launching this product?
ZENOO brand was born from unconditional love between me, the co-founder and of the startup Agota Jakutytė, and my rescued chihuahua Elly. When I had to fight for her health, I reached the world's TOP leaders in pet health who told me the number one reason why the health of our pets is going down each year – poor nutrition. We don't know so many secrets about commercial pet food, that you couldn't imagine. That it consists of 46-70% carbohydrates in other words sugar. It's overcooked to make it easy to use but has low nutrition value. So we switched Elly to a fully natural RAW diet, that drastically changed her life. That's why we wanted to help more pet parents around the world. So we made not only healthy but at the same time convenient pet food using freeze-drying technology used by NASA.
When exactly did you launch, what were the main challenges before launching?
We started delivering frozen food subscription in first quarter of 2021 in Lithuania.  The biggest challenge was to ensure stable production of freeze dried product, because this technology is still not very developed in the EU. In November 2021 we finally managed to launch our freeze dried food manufacturing and shortly after that we started growing internationally.
What are your target customers? Both in terms of user profile and geography? Do you have some already?
We started in Lithuania and this is our home market, where the brand is well known and we have a solid customer base which is growing every month. Right now we have 500+ subscribers and the number is growing each month. We have now started growing in the UK and German speaking markets.
Most of our customers buying the subscription are between 25-55 years old, from cities, people who recognise the value of healthy lifestyle and understand that the same principles apply to their pets – best friends. To our target customers their pet is a family member and they seek to take care of them accordingly.
What are the biggest challenges while working on this product and how are you overcoming it?
Biggest challenge is meeting the growing demand for our product. Since it is a physical product with advanced manufacturing technology we always need to increase our production capacity to service our existing subscribers and add more and more new customers. That is a capital intensive process. So far we managed that with our existing business angel investors help combined with working capital loans. In order to shift our growth into a higher gear we are looking to raise additional capital.
Tell us more about funding. Did you get any already and how? Do you seek extra funding?
Yes, we already have 130,000 EUR committed in this round and another 100,000 EUR are being closed at the moment. We are looking to raise a total of 300,000 to 600,000 EUR on Funderbeam platform with help from our customers and startup ecosystem members who recognise the value in fast moving consumer goods category. In addition to that we have great product, which is naturally sticky and yields high customer lifetime value, which is already 12 times the customer acquisition cost we have.
Please introduce your team!
Agota Jakutyte (Co-founder & Co-CEO): brand, community, content; product and R&D; partnerships
Mindaugas Kriščiūnas (Co-founder & Co-CEO): business development and administration; financial management, planning, forecasting, fundraising; team building and development
Mykolas Mickus (CMO): previously head of growth at a health and wellness scale-ups, EUR 20 million marketing budget management experience, paid acquisition expert.
We also have 5 additional team members taking utmost care of ZENOO's customer success, marketing projects and warehouse processes.
Strong startup culture isn't something that can be created overnight but it can be worked towards with some conscious moves. What are your moves towards this?
We believe everything starts with a founders or the idea "Lead by example". Because how you value others, your business, reflects in the whole company culture. I saw lots of founders behaving badly with their people, seeking only profits and benefits for themselves. When you create business with a mission, you first of all should start working for and with your team. Then your team can deliver best product and service for your clients. That's how you can grow and become a strong example for others. Then you can make an impact in the whole eco-system.
Bonus question: what's next? Tell us about your future plans.
When we just met our main goal was to make ZENOO a sustainable, cruelty free brand. Especially when our team already consists of biotechnoligsts.  And that's our mission. We already adapting alternative proteins to our recipes and working on lab grown meat materials.
Thank you and good luck!