Startup of the Week: Multiorders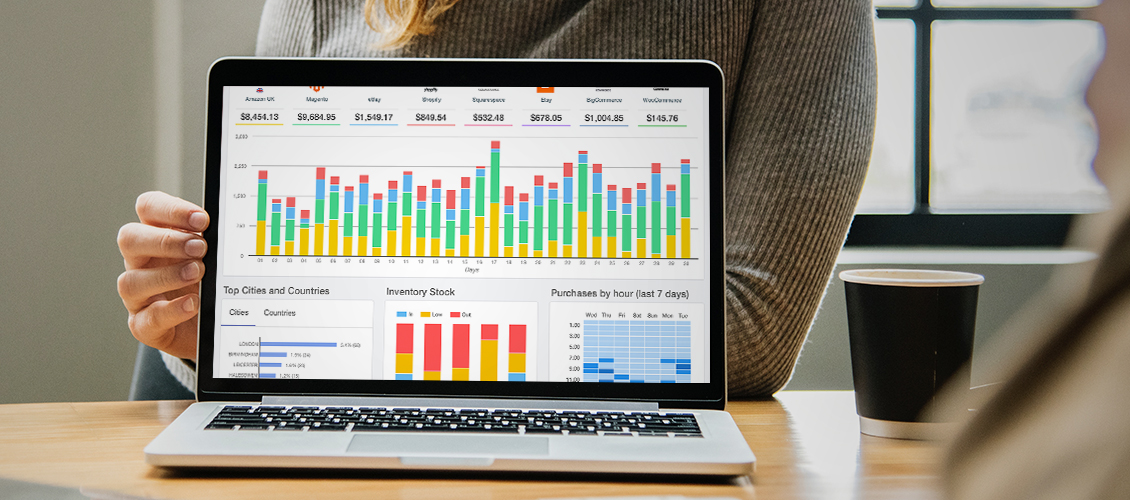 Online business is unimaginable without all of the necessary actions that come in between receiving an order and the delivery. That's why this week Startup Lithuania presents one of the most promising startups in Lithuania – Multiorders and it's CEO Domantas Bakutis.  
1.So what is Multiorders? How does it work?
Did you ever hear about technology changing human behaviour? Or about automated solutions that can eliminate manual time-draining tasks permanently? Let us introduce you with one of these inventions – Multiorders SaaS. The main purpose of Multiorders is to improve every online seller's daily routine. Multiorders founders created an automated solution that combines different sales channels and shipping companies to create a single place for inventory and order management, where you can fulfil any order with a few mouse clicks.
Multiorders inventory management software is a cloud-based app that doesn't require any downloads or installs. In order to manage your stores through Multiorders you just need to log into a website, so any device with an internet connection is suitable for it. The software has integrations with all of the most popular sales channels and shipping carriers, which allows us to offer you a choice for shipping rates and automate the fulfilment process. Also, Multiorders is capable of handling multiple online stores, which makes it a suitable option for small online entrepreneurs and larger companies alike.
Fulfilling your orders with Multiorders is really not rocket science. All you have to do is register in Multiorders and add your stores. When you receive an order, simply click on the most preferred shipping carrier and the system will do the rest. It will automatically update order status, stock levels and add tracking numbers. Also, the software has additional features, such as product bundling/merging, product import and export, reorder points, user roles, multi-currency, accounting system, analytics, invoice system, etc.
2.What are your competitors and competitive advantages?
Basically, our main competitors are the software providers that specialize in e-commerce management. How are we going to compete with them? The answer is formed of these three components – pricing, integrations and features. We offer pricing that depends on the size of your business, and every pricing plan (including free trial) has the same functionality and access to all features. Additionally, we offer the lowest price at every tier compared to every other solution. If some of them manage to match our price, they do it by reducing the list of features available. Also, Multiorders can offer one of the largest varieties of integrations that includes marketing, accounting, sales channels and shipping carriers.
Although, our main undefeatable advantage is our knowledge. Multiorders team is formed of e-commerce professionals, so we are aware of our customer's needs. We know all the steps that each online seller has to complete in order to create a successful sale. Our know-how of online sales helps us build this software. Also, our support team is working 24/7, which means that users can contact us at any time. It helps us outperform our competitors and keep improving on our progress.
3.What were the reasons behind coming up with this idea and launching this product?
As e-commerce entrepreneurs, we used to work with different eCommerce business management software in order to eliminate time-draining tasks from our daily routine. Soon we noticed, that all software have the same functionality problems or the pricing was really high. Having had the knowledge for the process we decided to go ahead and solve this problem once and for all.
4.When exactly did you launch, what were the main challenges before launching?
The idea for Multiorders came up in September 2017. The main challenge was to find an extraordinary team. We seek to work with young people who believe in our product and who are professional enough to help us build it.
5.What are your target customers? Both in terms of user profile and geography?
Our target customers are eCommerce seller's that are tired of daily copy-paste tasks that are basically a waste of time, now that software like ours exists. Multiorders is currently targeting UK and USA customers. This is because our current integrations suit these countries the most.
6.What are the main challenges while working on this product and how are you overcoming them?
The main obstacle we had to overcome was the right people for the job. Firstly, every part of our product has something to do with e-commerce. Whether it's IT or blog writing, building a team with enough practical knowledge wasn't easy. Secondly, Multiorders being an application that communicates with 40+ different API's is a challenge on its own. A streamlined IT workflow was a must to allow us to always keep up to date with any updates that our integrations have so that our users have at least a 99.9% uptime. This was very important, as we are their business engine and faults can be detrimental to our users.
7.How are you funded? Do you seek extra funding?
Currently, Multiorders is a self-funded startup. We are in the process of seeking our first venture/angel investment this summer (2019).
8.Please introduce your founders, your core team and your broader team?
Domantas Bakutis (CEO) – Previously a student for banking and finance BA at LSE. Passionate about eCommerce and creating a more efficient selling practice. 
Accompanied by 14 other team members from every required field (developers, marketing, sales, copywriting, graphic designers and others)
9.How has business been so far? Could you share any numbers to illustrate this (users, sales, etc)?
At the moment Multiorders has surpassed 1000+ user sign-ups and currently is receiving 5-10 sign-ups per day. At the moment we have around 6,500 organic visitors to our website per month. To this date, Multiorders processed more than 160,000 orders and the size of our users' inventory is about 3,000,000 items.
10.Future plans, ambitions? Simply speaking – what's next?
Well, where should we start? Firstly, we are about to finish the "Lithuanian Post" integration and will be the first and only ones to have it. This will significantly increase the capabilities of local e-sellers here in Lithuania. Furthermore, we have plans to adjust Multiorders in such a way that businesses who need ERP functionality will also be able to use our system for their back-end business administration. In regards to ambitions, well they are up there. We want to standardise the way SME's control their business, through us. We want to eliminate the use of 5 different software for the purpose of managing a business in a more efficient way, because having 5 different software, well that's not really efficient.
Thank you for your answers!