Startup of the Week: MoQ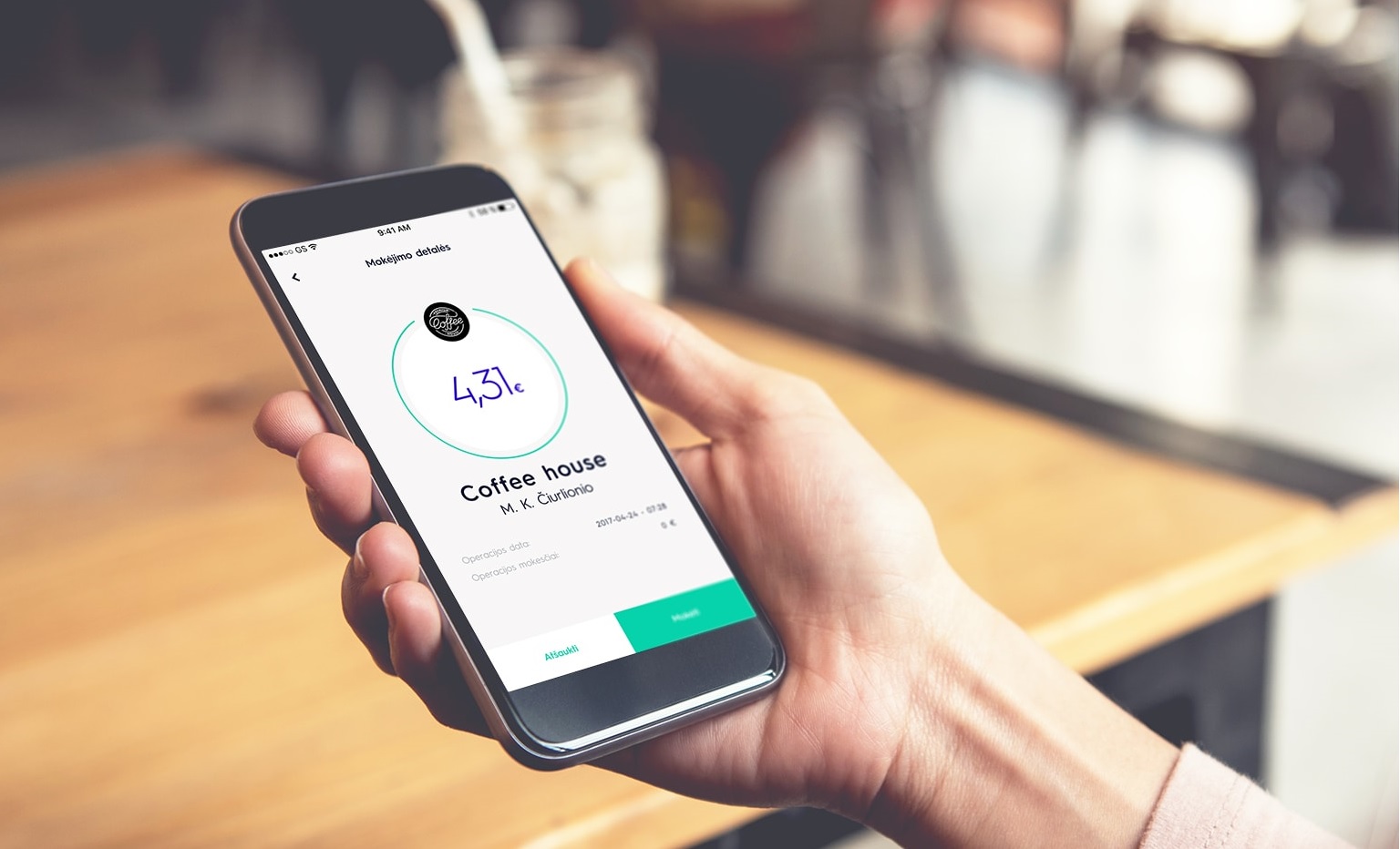 The first spring week Startup Lithuania starts with weekly rubric "Startup of the week" and this week we introduce a well-known startup in Lithuania – MoQ. It is an application for shopping by phone developed by Lithuania's three largest mobile network operators – Bitė Lietuva, Tele2 and Telia Lietuva. Let's read the whole interview with Monika Rimkūnaitė-Bložė CEO of MoQ.
So how does MoQ work?
Telephone is with us practically all the time. A camera, navigation, social networks and dating have all moved to the telephone. Why could not our inseparable companion be used for shopping by phone? Some countries have made quite great progress in this sphere, while the leaders in mobile payment are the Scandinavian countries and China.'
We often have to answer the question how MoQ differs from other methods of payment. MoQ is far more than a card inserted in a smartphone or just one more tool to pay for lunch. It is a terminal of daily payments in the telephone. If you want to pay at an ordinary shop or e-store, you scan the QR code generated by the seller. You may be short of a few euros for your purchases. Then you can pay using the 50-euro limit granted by the operator. Later on the operator will add this sum to the telephone bill. If you want to find a special offer for dinner at a restaurant with friends, MoQ will show this as well. Or you have had dinner, and you want to leave a tip for the waiter. MoQ will shortly offer the tip option with the app.
Today we have over 53 000 users, the number of those who have downloaded the app is much higher, and you can make payment with MoQ at more than 1 000 physical outlets and 95% of Lithuanian e-stores and self-service websites, including Rimi, Viada, Caffeine, Huracan, Caif Cafe and many more.
What are your competitors and competitive advantages?
In Lithuania, about seven out of 10 payments are cash payments, while payment cards and the mobile wallet are used for about three payments. This proportion in favour of cash may be not so distinct in the big cities, but the phrase 'cash is king' reflects the situation in Lithuania clearly. We see a huge niche with this cash to electronic means ratio. Thus cash is probably the biggest competitor, if we can say so.
What were the reasons behind coming up with this idea and launching this product?
Our shareholders are three mobile operators competing in the core business. The global trend where the smartphone is becoming the terminal of our everyday life has inspired them to join their forces. One device accommodates music, communication, online shopping apps and navigation. They have asked themselves why a mobile wallet could not find itself there as well. It would match the other functions perfectly. A mobile wallet is used by more than a half of Scandinavians. I have no doubt that the habit of paying by a device that is in our hands almost all the time is taking root in Lithuania gradually.
When exactly did you launch, what were the main challenges before launching?
The Beta version of the app was launched last August. The MoQ app, payment infrastructure and payment network were developed in less than a year! This is a very short time for achieving our set target. The largest challenge before the debut of the app was to install MoQ payment at the largest possible number of retail and service outlets.
What are your target customers? Both in terms of user profile and geography?
Today any Lithuanian resident of full age who has a smartphone with a SIM card from a Lithuanian operator can become our client. Vilnius has more physical points for payment with the app, but the capital city is only a springboard to further development in Lithuania. The site map of the app payments is expanding constantly. Moreover, we have a strong presence on the internet with 95% Lithuanian e-stores and self-service websites. Therefore, in terms of geography, our app user can live in any city or region.
How are you funded? Do you seek extra funding?
MoQ is funded with the money of the shareholders, the mobile network operators.
Please introduce your founders, your core team and your broader team?
The MoQ founders are the telecommunications companies Bitė Lietuva, Tele2 and Telia Lietuva. The start-up is headed by Monika Rimkūnaitė-Bložė who has 20 years of banking experience. Aurimas Bakas, MoQ Development Manager, who has taken the previous start-up company WoraPay as far as Africa, has been in the start-up ecosystem for more than 12 years. Marketing Manager Tomas Nemura is also the top manager of the digital marketing agency The Chocolate.
How has business been so far? Could you share some numbers to illustrate this (users, sales, etc.)?
In February, we have launched a refund campaign. We aim at attracting new app users and encourage the existing clients to use this app. We expect to increase the number of our users to 100 000 within approximately a couple of months of the campaign. By returning 1-3 eur of the purchase price, we have attracted more than 9 000 new shoppers by phone over the first 7 days of the campaign, so the total pool of users has reached almost 50 000, and there is still much time left to the end of the refund campaign.
The number of companies that accept payments by MoQ has been on the rise as well. After the bookshops Pegasas and Vaga, the cosmetic retail chain Douglas and the beer retail chain Alynas have connected to the platform, the number of physical outlets of payment has gone over 1000 and it continues to grow. The number of mobile payments at internet stores and on self-service websites doubled in January, compared to December. According to Pigu.lt, orders for which payment by MoQ is chosen now has increased threefold, compared to the start situation. Rimi shops record double-digit leaps in the number of monthly mobile payments which in January amounted to 20%.
MoQ users also appreciate the possibility to pay from the account of the network operator and cover the spent funds from the previous month account. According to mid-February statistics, more than 50 000 users of the app used deferred payment even for 1/3 of their payments, which later on is added to the operator's account.
Future plans, ambitions? Simply speaking – what's next?
We are moving towards a situation where MoQ should transform from a mobile wallet into what we call a marketplace. It is a certain terminal on the telephone used for shopping. Let me explain this. Imagine that you are walking along a street and see a Coldplay concert poster on an outdoor stand with the QR code printed on its side. Just one 'flash' with your phone and an electronic ticket is stored on your device. That is all. No connecting to internet banking.
Here is another example – the QR code on a social ad. You see a social ad on the street that you are interested in, scan the code and in a second make a donation to children, elderly people or pets.
One more example – while others are queuing up for cinema tickets, you turn on MoQ, select the purchase of tickets with the app and the tickets bought with a few easy gestures are stored on your phone.
In cooperation with financial institutions, hire purchase at larger amounts will enabled with MoQ in the future. This will be like a credit card on the telephone.
In the future MoQ will become more and more a channel that connects the seller and the buyer.
Thank you for your answers!