Startup of the Week: Monimoto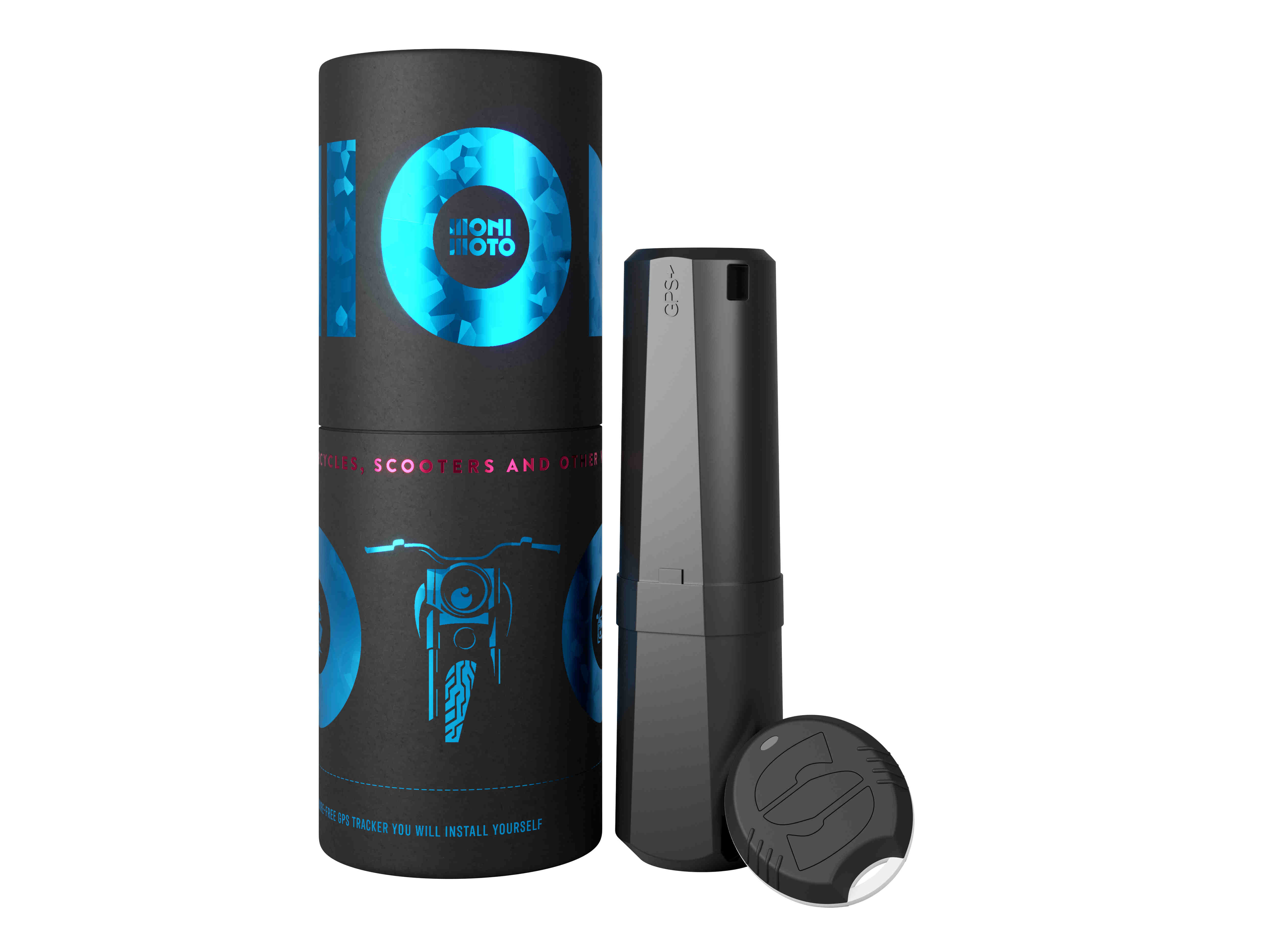 Last week of this summer "Startup Lithuania" presents you Lithuanian startup Monimoto, which develops and manufactures smart GPS trackers for motorcycles. The company just inked an investment agreement with Iron Wolf Capital fund and received 300.000€ investment as a series A round. According to Monimoto CEO and co-founder Rolandas Dranseika, the current investment will be directed mostly towards US market development, which includes improving device connectivity, FCC certification as well as marketing, sales and other activities.
So what is Monimoto? How does it work? 
Monimoto is a smart GPS alarm/tracker for motorcycles. It is extremely easy to install and use, it has no wires and is powered by disposable batteries, so we developed algorithms to ensure battery lifetime is at least 9 months. The owner has a small plastic keyfob, which is bluetooth based proximity key. If the key is around (few meters), Monimoto does not pay attention to motion and vibrations. If the key is away, Monimoto can waken up by motion. It will then call the owner and send location details to the owner's smartphone.
What are your competitors and competitive advantages?
We have loads of competitors! Direct ones include cheap Chinese ones, premium competitors include expensive and personal service. We are right in the middle of the range, and there few strong brands with whom we are being compared. Our competitive advantage is usability, simplicity and the fact that anyone can install it themselves.
What were the reasons behind coming up with this idea and launching this product? 
Lots of bicycle thefts. It's a really big problem, so we addressed it. In the meanwhile, we realized we can't make a device so small and easy to use. So we turned to motorcycles.
When exactly did you launch, what were the main challenges before launching?
we started planning in 2014. There were pauses, as it was just another project within others. We launched a separate company in the very end of 2016, finished core development in 2017 and sales started at the very end of 2017. 
What are your target customers? Both in terms of user profile and geography?
Motorcycle and scooter owners, worrying about their property to be stolen. It's UK (especially London), France and other big European countries as well as USA
What are main challenges while working on this product and how are you overcoming them?
There are incoming issues every day – bug in software found, processes don't work anymore, struggling sales, hiring people. How we are overcoming them? By planning and prioritizing. We are doers, so just go and do what's needed. 
How are you funded? Do you seek extra funding?
First, we bootstrapped. Then our angel investor Aurelijus Rusteika joined us. Then we invested a round ourselves. Then took a loan, and finally, in 2019, we raised a seed round.
Please introduce your founders, your core team and your broader team?
Rolandas Dranseika, CEO. Takes care about administration, processes, logistics and product development. 
Antanas Masevičius takes server backend and integrations
Andrius Rimkūnas – all business-related issues. 
Core team includes:
Kristijonas Nalivaika – our first hire, always in the middle between marketing and sales
Liudvika Leišytė – customer support and delivery goddess.
we do also work with the best professionals in the market, covering digital marketing and sales, app development, firmware (software for the device) programming. They are part of our family, doing daily tasks, just working at home.
How has business been so far? Could you share some numbers to illustrate this (users, sales, etc)?
We escaped a negative cash flow at the end of 2018. The revenue was 340.000€ for 2018. 
Future plans, ambitions? Simply speaking – what's next?
We will become the world's easiest to use smart GPS tracker for motorcycles within a couple of years. We now work hard to enter USA market and boost UK and French markets. 
Thank you for your answers!