Startup of the Week: CUJO AI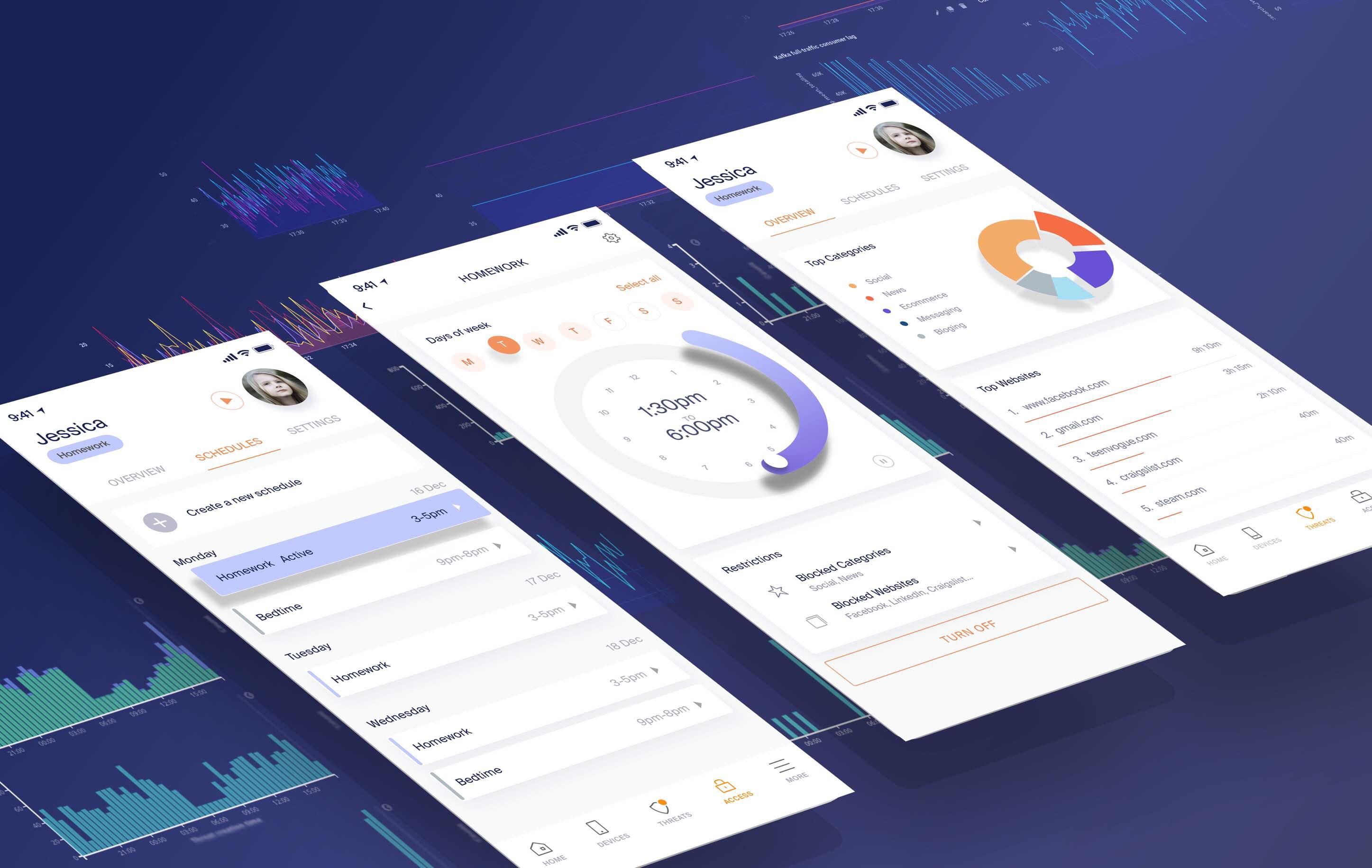 Every story of "Startup of the week" is very special for us, especially when we are talking about startups achievements. CUJO AI is one of the best examples to others, how hard work can bring significant results to the company and its' employees. Let's read more!
So what is CUJO AI? How does it work?
CUJO AI is a network intelligence company that provides AI-driven protection and device management for 16M households. We work with network operators and provide them a multi-solution AI-driven software platform. CUJO AI platform includes Advanced Device Identification, AI Security, and Content controls. It analyzes vast amounts of local network data and uses proprietary machine learning algorithms to power the features.
What are your competitors and competitive advantages?
CUJO AI is a pioneer in the business of offering cross-spectrum network security solutions to ISPs. Our competitors have no or very limited AI in their solution in the products competing with CUJO AI Platform. We win with our comprehensive approach.
Our main competitive advantages are the most comprehensive and accurate detection of IoT devices. Key Risks with unrecognized Devices on Customer Networks. Most Network Operators use basic identifying methods such as listing brand name or category for devices. It allows them to provide generic device identification, only recognizing personal computers and smartphones. In most cases, Internet of Things (IoT) devices are left unidentified and unprotected.
The competition is not detecting devices or has poor device detection. The CUJO AI Device Identification service is designed to analyze a selected network and determine what devices are on it. The information obtained is organized into levels, from easiest to obtain, to the most complex
What were the reasons behind coming up with this idea and launching this product?
CUJO AI founders noticed stories about security and privacy breaches. Smart devices got enlisted to botnets. Ransomware took over thousands of computers. Even one insecure device in the network could lead to the loss of personal data or financial credentials.
These problems asked for a solution that could both help protect their homes and maintain the convenience. CUJO AI founders combed the market, but such technology didn't exist yet. There wasn't one singular company that could offer sufficient protection for all devices. The founders knew they had to create this solution to make security both seamless and impenetrable
When exactly did you launch, what were the main challenges before launching?
"Back in 2015, our team built a tool for anomaly detection in IoT devices. This is how we could see if any smart devices at home were used for malicious purposes. Later on, we focused on our URL Checker – an algorithm that classifies malicious and secure websites online. Currently, we also use machine learning to develop algorithms that could spot cyberbullying or other threats," – noted Einaras von Gravrock, CEO of CUJO AI.
The most significant change happened during the CES conference in 2017. The company was approached by the biggest network operators in the US. They were interested in deploying AI-powered technology on their systems. The primary goals were to scale the security as well as personalize the customer experience. CUJO AI already had developed advanced ML algorithms, and they sought to offer advanced protection to every household.
What are your target customers? Both in terms of user profile and geography?
Our main target customers are Network operators. They are uniquely positioned to help their customers mitigate many of the security risks inherent to today's broadband home and to capture a leading share of the consumer security market. That can be achieved by offering a holistic platform that starts with identifying devices, and supports a range of services for the customers.
Home networks are more connected but less protected. Home users know about these risks and seek additional protection. Users want to have advanced layers of security to protect their finances, privacy, and data.
With CUJO AI Network Operators can deliver security to their customers and monetize premium services. Network Operators can holistically solve WiFi problems and provide additional value for their customers worldwide.
What are the main challenges while working on this product/service?
We are delivering today what most others are pitching as tomorrow's technology. Each day we continue to pioneer AI in order to transform connected experiences for users everywhere. So the main challenge is to keep expanding our AI-powered technology and meeting growing international demand
How are you funded?
In 2018, the company got a Series B round investment from US giant Charter Communications and Dutch company KPN Ventures, the venture capital investment arm of KPN. The company is currently valued at 100M dollars.
Please introduce your founders, your core team and your broader team?
Our founders are Einaras von Gravrock (CEO/Co-Founder), Yuri Frayman (Chief Strategy Officer),
Kęstutis Pakalniškis (Co-Founder / VP of Product Quality), and Saulius Tvarijonas (Co-Founder / VP of Software Development).
Our CEO, Einaras von Gravrock was named one of the "100 Most Intriguing Entrepreneurs" by Goldman Sachs. He was nominated for the Patrick Soon-Shiong Innovation Awards by the Los Angeles Business Journal. Einaras was also nominated for the GLL Award by the President of Lithuania.
Gravrock is an active member of the Young Presidents Organization, which connects 22,000 business leaders in more than 125 countries. He holds an undergraduate degree with honors from the University of Southern California, Marshall School of Business.
We have 5 development offices in Lithuania (Kaunas, Vilnius), Finland (Helsinki), Brazil (Rio de Janeiro), Hungary (Budapest). Currently, CUJO AI employs 170 experts.
How has business been so far? Could you share some numbers to illustrate this (users, sales, achievements)?
In 2018, the company got a Series B round investment from US giant Charter Communications and Dutch company KPN Ventures, the venture capital investment arm of KPN. The company is currently valued at 100M dollars. CUJO AI has won the Security Solution of the Year award at the 2018 Glotel Awards. Recognized as a Technology Pioneer 2018 by the World Economic Forum Listed as a "Vendor to Watch" and a "Cool Vendor in IoT Security" by an acclaimed research company Gartner. Today CUJO AI Platform secures and enhances connected experiences for 16M gateways and 200M devices.
In the early stages, CUJO AI solutions were acknowledged by the biggest telcos around the world. We have won Vodafone IoT challenge 2017, British Telecom Infinity Lab Award, 2016, and got recognized in the IoT Security 2017 event by Telefonica, Singtel, Deutsche Telekom, Orange. This showed the team that network operators were ready and interested in the solution.
Future plans, ambitions? Simply speaking – what's next?
We work with the largest network operators that rely on cutting-edge technology to improve experiences for their end users. Despite an already industry-leading suite of security solutions, we're developing a variety of new services to enhance secure and private experiences. Our aim is to provide a personalized WIFI experience that will protect all individuals worldwide by delivering our services for major network operators across North America, Europe, and Asia. We are excited to leave a mark with our technology and reshape tomorrow's connected experience.
More about company here.
Thanks Einaras von Gravrock, CEO of CUJO AI  for your answers!