Startup Visa Success Story: Pavel Vedernikov, Founder of ArtApp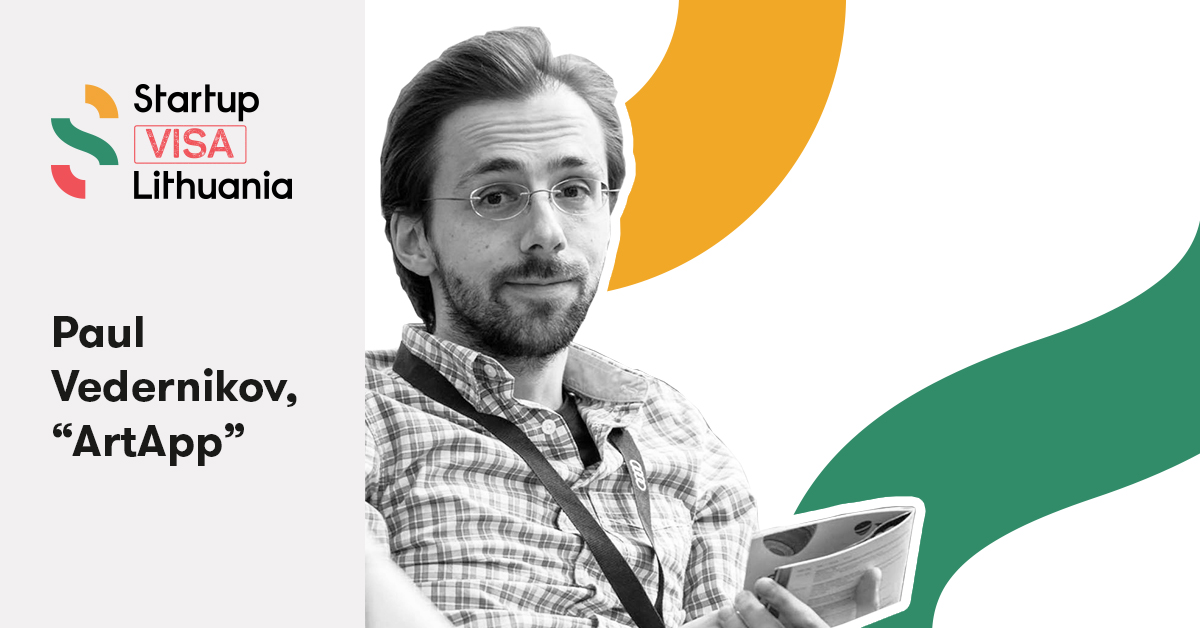 In the future everything will be 'app-ified'. And Pavel Vedernikov is one of the innovators that are pushing the capabilities of AI and new applications for smartphones. His startup is called 'ArtApp'. It started as an image recognition software based on AI that could identify and estimate the value of a collectible from a single picture. Later in the development Paul's team pivoted and went in a different direction, developing a specialized tool that would allow professional traders automatize cross-country and cross-market trading, scouting and logistics.
When Startup Visa Lithuania was announced, Pavel already resided in Vilnius. However, what could be called 'the advent of startups' then inspired him to turn his collectibles passion into a scalable tech-based business.
"Having some experience and knowledge in collecting, I decided that it's a great opportunity to try launching my own startup. I got inspiration from my tech-savvy Lithuanian friends who supported my idea."
Among the motivating factors to work on this kind of product, Pavel mentions the rising sales of low- and mid-priced collectibles online and persistent demand from professional traders who now compete with China-bought goods and big auction houses.
Instead of doing everything himself, Pavel employed a team of developers and testers, overseeing the process and keeping tabs on development.
"I also spent a lot of time trying to figure out needs and interests of our target audience. It's crucial to know your user as traders are a very specific niche," says Pavel.
Among the most important reasons to start a business in Lithuania, Pavel mentions lenient government regulations, business transparency and startup-specific directives. Of course, he doesn't forget the charm of relatively small city – coming from Russia, Vilnius seemed like a breath of fresh air with reasonable prices, beautiful Old Town and the high amount of bilingual people.
According to Pavel, startup community in Lithuania is indeed communal: everyone helps everyone, and everyone can enjoy the benefits. As for building skills – AI meetup, Cobalt business hours, plenty of smaller events and also large conferences are also open to entrepreneurs. You just need to be open.
Follow in Pavel's footsteps and learn more about Startup Visa Lithuania: https://startupvisalithuania.com/#am-i-eligible