Startup Visa Success Stories: Andrey Drobitko, Co-Founder of SketchAR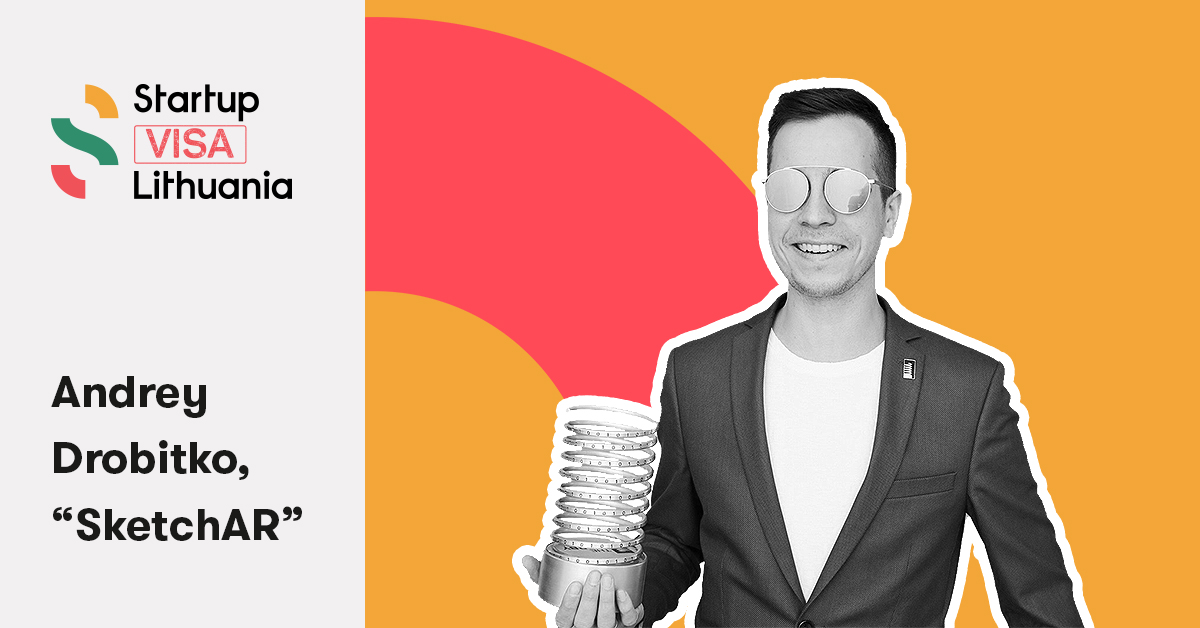 When you are about to dive into self-founding a company, you quickly face the fact that it's costly. Businesses don't run on ideas, they run on a budget – and it's essential you have one. It is only natural that frequently companies, startups which are working on innovations, find themselves in need of a less strained financial climate.
Starting a business in a foreign country can sometimes be a life-saver – this is the case of Andrey Drobitko, too, who together with a colleague Aleksandr Danilin moved to Lithuania this year to start working on establishing their startup, SketchAR.
"You wouldn't find a cheaper country to start a business in Europe," says Andrey. "One of the main reasons we picked Lithuania is definitely tied to our finances."
He adds: "Growing in Kaliningrad myself it was also a convenient location for me – not too far off home. But this has also provided me with the chance to be there when the ecosystem was still in its infancy stages. We were one of the first few residents of Vilnius Tech Park. It's incredible how it has grown."
"Moving allowed us to focus our energy on more than simply surviving, but also on adapting our idea to become a good market-fit," claims SketchAR Co-Founder.
Starting off with the same basic premise back in 2012, Andrey and Aleksandr found that getting to know the audience for a product is the key to success. The idea itself is mostly unchanged from then, only more developed. But the way it is positioned is different – it is now aimed at audiences of novices who are only learning to draw.
Now, numerous mentions in tech press and numerous awards later, Andrey sees SketchAR as a success story. "Have an idea? Go for it, launch it ASAP," he says to those who are hesitant. We can attest to that – your idea could be just what the market needs. Just what Lithuanian market needs.
Click here to see if you're eligible to apply for a Startup Visa in Lithuania: https://startupvisalithuania.com/#am-i-eligible