Startup Visa Success Stories: Alexander Nosov, MyMusic.travel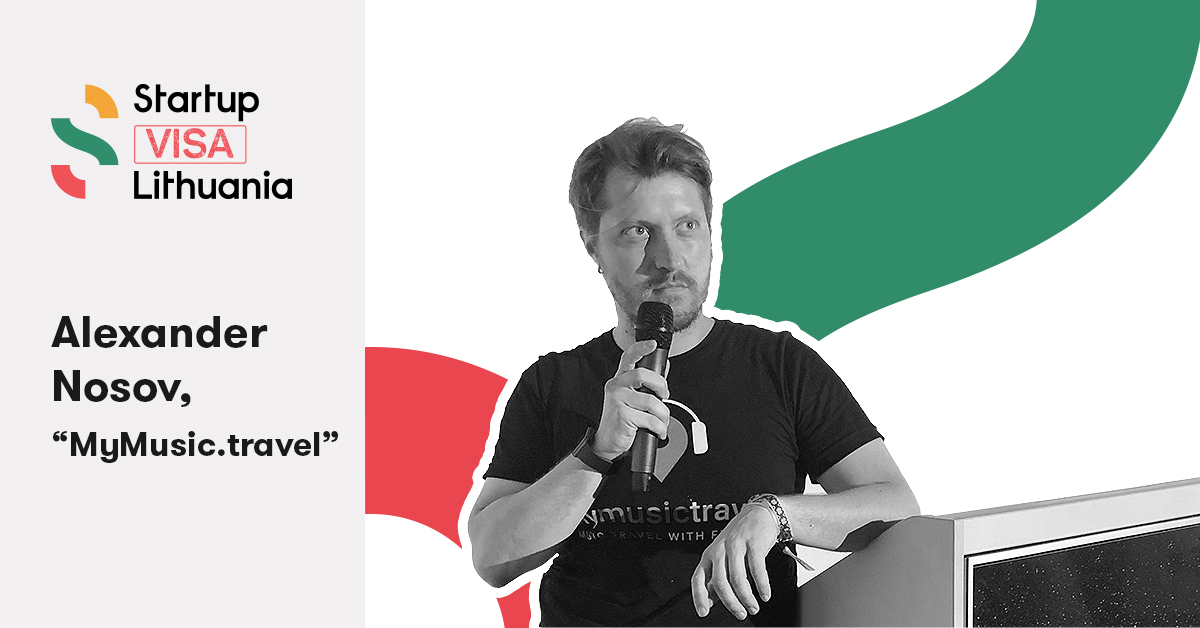 An app from heaven for all music geeks and likely a new type of tourism for many others – this is how we could describe MyMusic.travel. The startup combines concert going, travelling and accommodation and wraps it all up in a user-friendly package. Alexander Nosov, founder of the startup, founded it in 2017 after coming to the country through Startup Visa Lithuania program.
'Lithuania's very open to startups,' Alexander tells us. 'When I was first considering which country to pick, the decision wasn't easy – but it wasn't hard either. Lithuania seemed like the best destination because of how open it is to startups and how easy kicking off your business is. And even without knowing Lithuanian language we feel empowered to solve all of our problems without any language barriers.'
While there is some competition in the field, MyMusic.travel fulfills a very specific need to visit a certain singer's concert without the hassle of planning the whole trip by yourself. An idea that is simple on the paper requires a lot of deep knowledge that Alexander received during his time working first as a PR manager at a large concert organizer, and then at a meta-search engine for flights.
'It seemed important for me to try and follow this dream and solve a very real modern world problem – helping travelers who love music and helping music lovers who love to travel,' Alexander claims. 'We continue to put a lot of emphasis on feedback from users.'
According to him, Lithuanian community is very open and inviting. 'Big events like Login and Startup Fair allow us to meet many different entrepreneurs from all over the world and network with them. Not to mention the local community – it's growing fast.'
One of the opportunities that, Alexander emphasizes, helped his startup to take off was the Baltic Sandbox. The benefits were numerous: defining his business goals more clearly, receiving tons of invaluable knowledge and a lot of prospective connections with investors which, no doubt, helped shape the app and got the startup into 2019's list of 10 Lithuanian startups to look out for.
For all those wondering about founding a startup, Alexander says not to worry: 'If you are going to move to Lithuania, you're welcome. There are always open doors, the communication is easy, founding a company is simple and the lack of knowledge of the language will not hinder you.'
Learn more about the program here.