Startup Of The Week: Watalook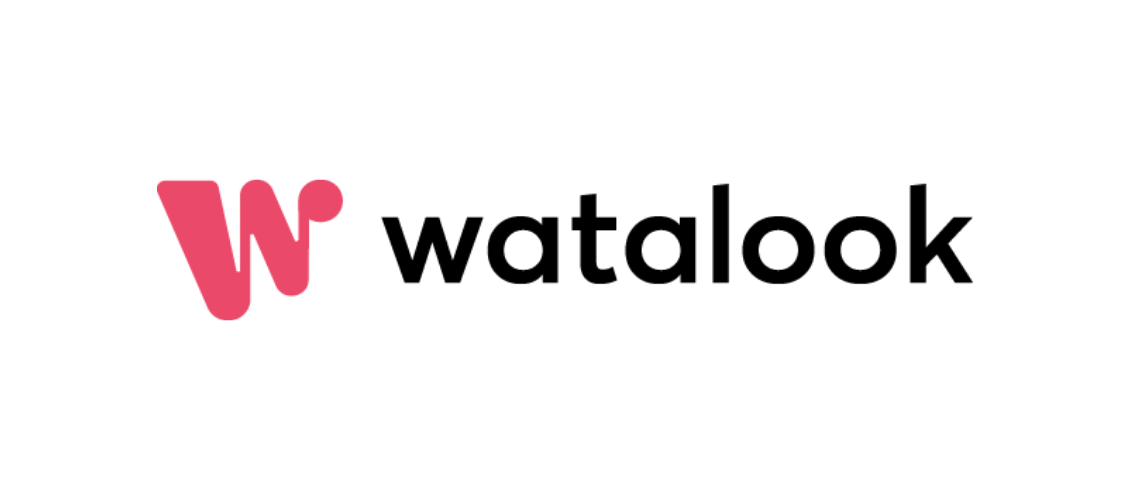 Fearless and fast-moving, beauty startups continue to set new standards for the beauty industry amid the current crisis. Just like our Startup Of The Week – Watalook. As they told us, they are here to make a significant change in beauty specialists' life and will continue succeeding at it by scaling to the UK, Spain, Italy, and signing a term sheet for Series A  – and this is just the beginning. Meet their story and find out what are their future plans.
Tell us about your startup. What is Watalook? And how does it work?
Watalook is the app every beauty freelancer dreamed about. It has been designed to digitalize and automate beauty appointments management, replace old-school printed notebooks, save time (~48h per month !) & money for our Beauty Rockstars, and help them do what they do best – without having to worry about client back data, appointment reminders canceled arrivals or even marketing campaigns. The best part? All client data belongs to a beautician, not a beauty salon, wherever or whenever the beauty specialist chooses to rock.
How does it work, you wonder? A beautician downloads the app answers 16 questions and starts rockin'. Much easier than using eyeliner.
What are your competitive advantages that work? What are your competitors?
Beauty services booking market is served by several big-scale companies like Treatwell, Styleseat, Booksy – and they are great! However, the biggest and most challenging competitors in the market are the power of habit and good-old printed notebooks, but they do not call you on your birthday and neither do bring Rafaello on a sad day. Watalook team does. Watalook also listens to feedback and uses it for product innovation. Watalook even runs personalized performance marketing campaigns directly to a beautician's profile. We are mastering a seamless and culture-based experience, treating each beauty specialist as a rockstar, because each of them is the real MVP, not a beauty salon.
What were the reasons behind coming up with this idea and launching this product?
To be very honest, it all started with a completely different business idea. However, the beauty of the tech industry is that if you are open-minded and flexible enough, you can adapt your idea to another business opportunity – something that you really believe in.
We experienced our "aha" moment during one of our nights out when co-founders' fiancées (both working in a beauty industry) brought their client appointment books to a dinner at friends' – "just in case somebody wanted to book an appointment for tomorrow". That was when we realized how untackled the beauty services booking industry was.
At that time, some players were offering booking solutions for beauty salons, but it was not suitable for freelance beauticians. The latter clearly lacked recognition in the beauty market compared to dominant positions of beauty salons, and that just didn't make sense: beauty specialists had always been the ones, and only ones, providing beauty services, ensuring client satisfaction, and holding up the businesses. Thus, we decided to step into the market and help beauticians to express themselves for who they really are – real rockstars!
When exactly did you launch, what were the main challenges before launching?
The official launch date, when the very first beautician was onboarded – April 9th, 2020. Yep, during the nationwide lockdown. However, until it has become the Watalook that you see today, it has taken some years of hustle, a couple of app versions, and a new name to make it bold.
What are your target customers? Both in terms of user profile and geography? Do you have some already?
We currently have around 1k beauty freelancers that use Watalook for their businesses in Lithuania. 38K beauty appointments and around 6k reviews of those appointments have been generated through the platform so far!
Our roadmap to the stars continues with the UK, Spain, and Italy – all together presenting us with 445.000 freelance beauty specialists. Ain't got no plans to land on the moon!
What are the biggest challenges while working on this product and how are you overcoming it?
Everything comes down to little details. From product technicalities to company vibe – every single thing is of tremendous importance. Sometimes we can manage 80% of the value with 20% of effort, but other times – we get stuck and gotta spend 80% of the time for 20% of value, but at the end of the day – it is just as crucial. The key is to keep balance.
Tell us more about funding. How did you get it? Do you seek extra funding?
To make it possible, Startup Wise Guys and several Angel Investors funded Watalook with 215k EUR in the pre-seed stage. To expand further and scale the company internationally, we are already in the final stages of the seed investment round. Some exciting news are soon to follow!
 Please introduce your team!
Strong startup culture isn't something that can be created overnight but it can be worked towards with some conscious moves. So what are your moves towards this?
We do not play by the book. Whatever you might have known or read about the technology market, can be outdated tomorrow. Thus, every day we strive for innovation and experience. We strongly believe that experience starts long before the product usage, and behind every technology product – there always stands a person. This is our motto and we live every day by it.
Bonus question: what's next? Tell us about your future plans.
Unicorn and nothing less. We believe that nobody comes into the startup life to do some ordinary business, and so neither do we. We are here to make a significant change in beauty specialists' life and will continue succeeding at it by scaling to the UK, Spain, Italy, and signing a term sheet for Series A  – and this is just the beginning. Follow them on LINKEDIN to keep up with their achievements!
Watalook, thanks for sharing such an inspiring story!