Startup of the Week: #walk15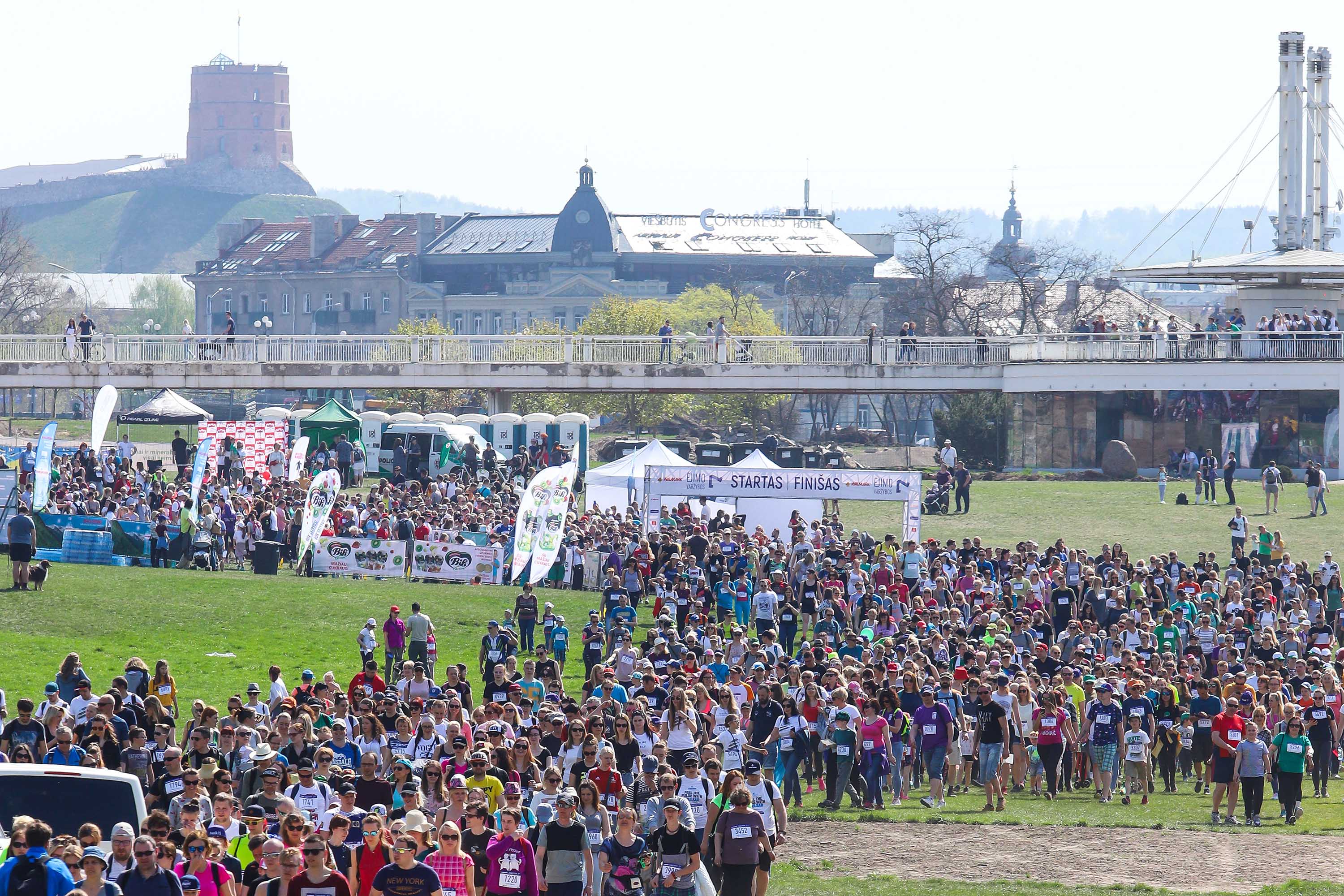 Have you heard before about the Lithuanian startup which unites and encourages people to choose a healthier way of life and offers a powerful combination of exercising and learning? Yes, it's #walk15! Let's read our weekly article "Startup of the week" where Vlada Musvydaitė, Founder of #walk15 reveals the story of success. 
So what is #walk15 and how does it work?
#walk15 is a mobile application that serves several purposes:
Walking & exercising;

Discovering & exploring cities by taking virtual routes;

Counting steps and exchanging them for discounts or goods;

Participating in walking challenges;
Our users can join a City, Company, School or University challenges. As they do that, they are collecting steps for a selected goal. For instance, a small city of Šilutė is currently winning Cities challenge with 340 000 000 steps collected. It is incredible! We are happy that our app gives people motivation to walk.
We have a unique name with a hashtag – #walk15. 15 represents 15 000 steps that we want to encourage our users to walk daily. World health organization recommends 10 000 a day, but we target higher! That's why the routes of all our walking events are 15 000 steps long.
What are your competitors and competitive advantages?
Our main competitive advantage is the user experience. We have been organizing free walking events for 3 years in order to find out what functionalities our audience needs. And now finally we have launched a product that has very useful features – Steps wallet, Challenges, Virtual routes. I can't say I know any other app like that at the moment. But I am sure there will be in the future.
What were the reasons behind coming up with this idea and launching this product?
I am mother of 2, and one day I was walking in a park with my kids and I could not answer their question about the plants or objects on our way. So I came up with the idea of an easy way to discover city we live in and to get better access to information while spending active leisure time with a family. That's how I made 1st virtual route and event to present it, which was attended by 3000 people. It was an indication I am going the right way.
When exactly did you launch, what were the main challenges before launching?
Like all startups we faced the issue of finding the right people and forming the team. I did not care for the experience of my team members – all I wanted is to have a passion for walking, as there is no theory how to develop such a product. We all have the same vision of creating and promoting a unique walking culture and helping people find motivation to walk.
What are your target customers? Both in terms of user profile and geography?
Walking is for all, so is our app. Our audience has no limits. There is a 86 year old senior making his daily steps, there are mothers walking on #walk15 routes and reading interesting information to their babies. We are now operating in 3 Baltic countries, where you can walk and discover in 3 local languages and English.
What are the main challenges while working on this product and how are you overcoming them?
The main challenge now is to ensure smooth operation of the app, as the number of users is growing drastically. When we were launching the route of The Baltic way, 15 000 users were opening the app at once and it was a big challenge for our IT team to prevent the app from crashing. On September 28th we have the biggest walking event ever coming up, we are expecting 8000 participants, so main challenge is to ensure smooth operation, later on – to present new functions and update the design.
Please introduce your founders, your core team and your broader team?
I am the founder of the app, I was a professional athlete for 20 years, I have graduated 3 universities, I am a fan of active living. I came up with the app idea but all the great features it has is a result of teamwork.
Marketing and sales director Inesa is highly experienced and devoted team member, she is responsible for selling routes and challenges.
Justina has great experience of work in Tourism information centers, so her field is regional development. She uses her know-how and creates products for municipalities, which are very willing to promote their cities, and the inhabinants are very keen on discovering new facts about the places they live in and walk daily. For example, a beautiful city of Anykščiai has 8 virtual routes in #walk15. And you will not find that information in Google!
Sonata is drawing all the routes. It is a very responsible and creative work, as she decides for every step of the route and also creates the descriptions of places or objects.
Oleg is our IT specialist, the brain of the app.
We also have divisions in Latvia and Estonia.
How has business been so far? Could you share some numbers to illustrate this (users, sales, etc)?
We have been a No.1 app in Health&Fitness category for 6 times already (iOS and Android). We have 40 000 users. All this achieved in several months.
Future plans, ambitions? Simply speaking – what's next?
We want #walk15 to become the most popular walking and discovering app in Europe.
Thank you for your answers!
Follow our previous "Startup of the week" articles here.