Startup Of the Week: Vecticum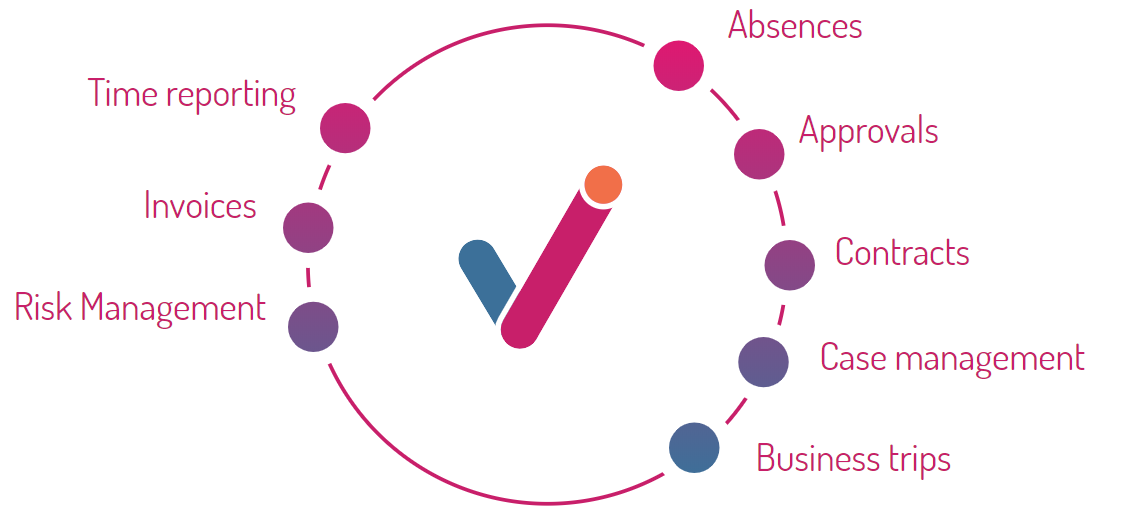 This week Startup Lithuania is excited to present another promising Lithuanian startup – Vecticum. During the interview, Jaroslav Gil, the CEO, shares insights about the future ambitions of Vecticum. Also, Jaroslav opens up about challenges he and his colleague have already faced while running the business.
So what is Vecticum? How does it work?
Vecticum delivers user-friendly, efficient and tailored process management solutions improving organizational effectiveness and releases team from routine, time-consuming, administrative duties.
Being fully aware that one size system does not fit all, the specialization of Vecticum is personnel management and procurement processes management including all associated processes ensuring employees self-service capabilities. 
What are your competitors and competitive advantages?
There is a lot of different ways to solve the organization's management problems with thousands of products available in a market.
On the technology level, the uniqueness of Vecticum is extremely high tailoring capabilities on the computing cloud platform, which gives a very low total ownership cost of the solution. 
For the customer, it means the quick implementation of the tailored platform, with exceptional attention to security, performance, and usability and at the fraction of the price of comparable solutions.
What were the reasons behind coming up with this idea and launching this product?
I with my partner have more than 15 years of experience in developing and implementing business process management solutions. It is always irritating how much is overspent in preparing, installing and maintaining process management software. Also, customers were getting compromised solutions for different purposes but it was never good enough.
Due to legacies of the existing alternatives, there was no way to get them better and we decided to create a new product exploiting the newest technologies with cloud computing automatization capabilities. 
When exactly did you launch, what were the main challenges before launching?
Great things don't come easy. We did two prototypes before finding the right technology and data architecture fit. Some solution elements, like Google Firebase, were on the beta version until the launch day of Vecticum.
It is always a challenge and a huge risk to be on edge of technology with unproven ideas. But these pays off the most.
What are your target customers? Both in terms of user profile and geography?
Our core target is small and middle-size industrial or service companies with a high demand for automation of routine, repeatable administration tasks. 
Our target geography is limited by the novelty of the product and limited resources. Currently, we are operating in the United Kingdom and Lithuania.
Once we finish the pivoting of the market proposition and expand product with scalability features we will target the global market.
What are the main challenges while working on this product and how are you overcoming them?
The biggest challenge is to be equally professional in two different fields like record management that covers document and personnel administration as well as numeric-data management that includes invoices, expenses, and budget management. 
I can say our main challenge is our most significant advantage as well. Even, it is difficult to combine these two fields, we have thorough experience in both of them. I might say it makes our product even more exceptional. 
How are you funded? Do you seek extra funding?
We are self-funded at the moment.
However, by the end of 2020, we are considering to attract A series of investment to accelerate international expansion. Now we are working on a business plan, and initiating discussions with VC funds.
Please introduce your founders, your core team and your broader team?
I'm Jaroslav Gil, the CEO of Vecticum. I'm focused on vision, strategy, sales and business development of the current product. I have 19 years of experience as an IT professional and 12 years as a Chief Executive Officer. Moreover, I have developed the most successful business process management solution in the Baltic States. Also, I have experience in working behind 3 startups and I have been practicing advisor for IT governance and technology roadmap.
My colleague – Tomas Masiulis is the CTO of Vecticum. Tomas mostly works on product architecture, its technology, and development. Also, he has 15 years of experience in business process automation. Tomas also is an expert for WEB business applications on Cloud and has experience as an e-Signature pioneer.
How has business been so far? Could you share some numbers to illustrate this (users, sales, etc)?
During the first 9 months of operating, we had achieved break-even and got 30 customers. The customer acquisition cycle takes some time, but we are happy with an 80 percent conversion rate and very positive customer feedback. 
Future plans, ambitions? Simply speaking – what's next?
We see Vecticum as an app store with interoperable applications that empowers medium-size businesses, with a little expertise to benefit from business automation and artificial intelligence capabilities. 
Now we are pivoting market proposition, improving sales and implementation process to sell the product on a large scale.
Thank you for the answers!
Find more interviews with promising Lithuanian startups here.