Startup Of The Week: Traxlo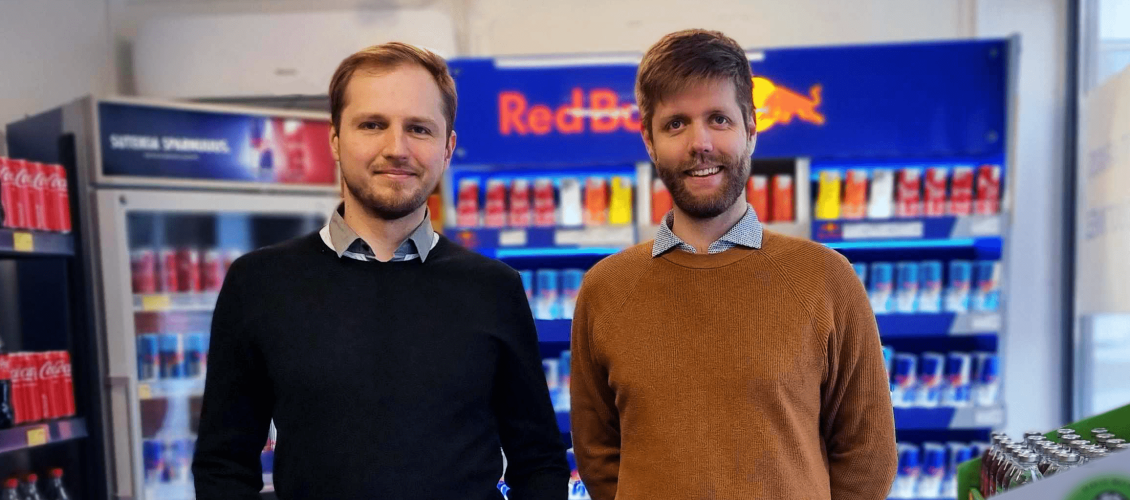 We are happy to present startup of the week – Traxlo. Gig work app "Tasku", developed by this Lithuanian startup, enables local communities to earn extra income, while completing small tasks inside grocery stores next to their homes. Traxlo also recently closed a funding round led by "Iron Wolf Capital", that has totaled in 500K EUR of pre-seed investments and is now planning expansion in Sweden and Poland.
Tell us about your startup. What is "Traxlo"? And how does it work?
"Traxlo" is a retail grocery store task marketplace, which basically task'ifies daily operations of the grocery stores: date checking, product stocking, planogram compliance, merchandising and many more. It is an outsourced service for the retail operator or FMCG product brand inside the retail store. We promote these small tasks for the locals who live nearby. 
We believe there is a huge potential in the communities around the stores who want to earn extra money. They can come to the local store for one or two hours and do the tasks. For each task, we tell exactly what to do. The gig worker gets all the needed info straight on the app and thus orientates on the spot: I have to do this and that. When he completes the task, he takes a photo of the job done. Finito – he gets paid for what we pre-agreed for that particular task.
How does the system work?
Currently it is a web application, working like a marketplace. Retailers and product brand owners can place tasks in dedicated shops; in some cases, we help them plan and distribute the tasks. For example: a particular store manager creates a task to stock a pallet of soda on the shelf. Right away this task appears on our platform. 
Gig workers, we call them taskers, can look on the map inside an app, which tasks are available near their location. If tasker likes the task and reward for it, he or she just clicks "reserve" and goes to the store at an agreed time. Tasker starts the task, does it according to the instructions. And that's it. After the task is completed, automatic evaluation software and our team members review the result. If everything is done according to the specifications, the gig worker gets paid. The store and the product brands get the completed task at the needed location for pre-agreed reward size.
What were the reasons behind coming up with this idea and launching this product?
Our journey to this particular kind of solution was not immediate. We started the company a bit earlier, two years ago. In the beginning we focused on analyzing all the grocery store operations: how the shop works, how long does it take to do a particular job, how the task management systems work, are they efficiently distributing tasks?
The realization was that it's super hard to pay a person per hour and expect something specific to be done. Reality is always very different from the initial plans. 
Then we started to analyze and question – can you pay for something particular, like the task to stock the shelves of products? Or clean something or change the planogram? Check expiration dates? When the answer is "yes", you can systemize that and pay for it. Then we had to evaluate how much one task can be worth. How long does it take to do similar jobs, taking into consideration different store formats and different retail chains? Our next question was, when can we sell it as a task and to whom we can sell it?
Huge amount of data and small details was on the table, plus seeing the global gig economy booming, seeing all these food delivery companies expanding, we decided – it is time for such a solution. We already have many gig economy apps for driving as taxi drivers, grocery, food deliveries and many other types.
Each industry, each sector  carves out its own gig solution. So we are focusing on grocery stores and FMCG brands, we connect them with local workforce, available in plenty in particular locations. We love this connection. First of all, because it's super efficient. You just get off the sofa, do the job for one hour next to your home and get back with some additional money in your pocket.
Later on, you can take even more tasks at once in the same store, you can stack them: do shelf stocking, do planogram checkups, do label checking, product searching and so on. When you do it like, say, three tasks in one go, you can spend three or four hours, half a day, earning pretty decent money.
One of our taskers in Lithuania told us she earns the same hourly rate now working on the platform as she was working as an accountant before. Great!
When exactly did you launch, what were the main challenges before launching?
The company has just celebrated two years' birthday and the "Tasku" platform we have launched in 2021. It's still a very new concept with some fresh challenges, too. Scaling the system is easy, when you have the correct data and metrics. 
Today we are working particularly on the issue of supply and demand of a good workforce, considering  how much to pay for the initial working tests. How can we have a proper motivation for people to return to the platform? I strongly believe this kind of a marketplace has great potential – mixing and matching the real world metrics and tasks opportunities around specific locations. That's what we are dealing with right now.
What are your target markets and consumers? Both in terms of user profile and geography? Do you have some already?
Currently we are most active in Vilnius, Lithuania. It's our home market, our sandbox. Here is our technical team based. And we also started working in Poland. We are taking part in Żabka Retail Group Future Lab accelerator.
Another market where we are warming up is Sweden. We have very interested customers (and partners, too) in Sweden. So these 3 countries are targets for the time being and I hope we will see quite growth of the results by the end of this year.
Tell us more about funding. How did you get it? Do you seek extra funding?
Our total of 500K EUR pre-seed investments came from two parts. Most recent, closed this winter, was led by "Iron Wolf Capital", involving Swedish VC fund and accelerator "Antler", Lithuanian "Marius Jakulis Jason Foundation" and "Red Pill VC" together with business angels from Sweden and Lithuania. Raised capital is being  used for expanding the team, platform development and scaling within retail chains in Lithuania, Sweden and Poland.
This investment gives usr the 18 months runway period and we are extremely happy to work with investors of shared values and mutual interest in our sector. Technology innovation delivers a true social impact. By providing new opportunities for flexible working, we promote the integration of local communities and contribute to the reduction of social exclusion.
Technology has its meaning only when it is capable of bringing a positive transformation to people's daily lives and work, so we are strongly focusing on the social aspect of our platform. The benefits of innovation should be available to everyone, especially now, in these unprecedented times.
You are entering some fresh collaborations with other startups. Can you tell a bit more about this?
We like to partner with startups and as it happens, they usually are Swedish startups. We have very strong connections to Sweden as the majority of our investors are from this ecosystem. And because Swedish startups are actively innovating in a retail space.
We closely work with Swedish "Whywaste" – company, which optimizes food waste solutions in retail stores. A great collaboration that will enable "Traxlo" gig workers to use their software to track product expiration dates. There is an enormous opportunity for our gig workers to help the stores and check the goods faster. 
This brings accountability for retailers on sustainability aspects of food waste, on efficiency, how much to order not to waste food. We love how it benefits the society as a whole – efficient gig work and food waste prevention.
Another cooperation – we already work with the Swedish retail platforms "HonestBox" and "EVERY Where Retail", will start cooperation with more Swedish retailers in the largest cities. We have opened the first staffless micro-store in Vilnius branded "Gott 2 Go". It is managed remotely via mobile app and does not have a single permanent employee, with gig workers delivering goods to shop and taking care of all the operations. 
Swedish startup "HonestBox" supplies a system for managing purchases, payments and customers inside the autonomous shops. They have some 150 self-service outlets in the home market.
Could you please introduce your team? How many people are working in your startup?
Currently we are a team of 5 young bloods. A few additional programmers will join this summer. And we have a very flexible network of partners with great outsourcing capabilities. Our team in detail: CTO Almantas Zemblys, CEO Paul Vezelis, Software Developer Dominykas Dukštas, Operations Manager Rokas Adomavičius, Business Developer Radvilė Antanavičiūtė.
If you happen to like what we do, drop us a line. Especially if you have experience creating Android apps and / or developing backend systems.
How do you imagine your company in 5 years?
I imagine being able to use a "Tasku" app does not matter where I am in Europe. One should be able to earn extra income wherever he or she is and trust the app 100% that the payment for the job will arrive on time. 
Imagine, if you're a young student who needs extra cash, or a young mother with a few spare hours, you could just do some tasks, earn some cash and in addition make a positive impact on the local community and the environment. At the same time our taskers solve the business needs of retailers and product brands.
According to research, a distributed gig work economy that replaces regular types of jobs, can reduce CO2 emissions by up to 30%. Mainly because you don't have to travel across cities to work for a few hours or even for a day. 
That's the magic moment – a solution for people who want flexible work, for the grocery store to be more efficient and then – for the local community to lead a healthier, more sustainable way of life. Win win win situation!
Want to learn more about Traxlo? Watch a video about us here.
Well, thank you and have a great ride with your startup!