Startup Of The Week: Torus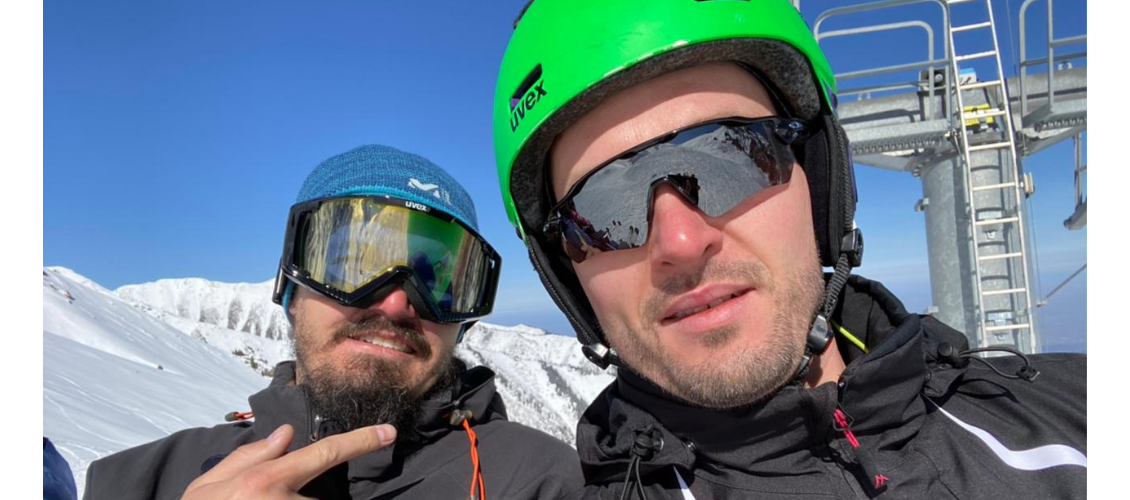 This time we want to introduce you to this week's Startup Of The Week – Torus. The startup automatically analyses the bank's income and costs derived from interaction with card schemes and assists banks to optimize them.
With the help of the Startup Visa Lithuania program, this startup opened an office in Lithuania in September 2021.
☝️ Read their story and interview with Kirill Lisitsyn, founder and CEO of Torus. ⤵️
Tell us about your startup. What is Torus? And how does it work?
Torus is a seed-stage B2B fintech startup developing a predictive analytics product that helps banks and payment service providers to manage their costs on cards schemes fees and optimize them by up to 20%.
We at Torus believe that the payments market has a lot of inefficiencies caused by card schemes as rules-setting players and that banks and payment service providers could benefit from decreasing these inefficiencies.
Utilizing the data already available to our customers, Torus provides a plug & play solution, which enables them to:
analyze their fees spent on card schemes in a more granular and simple way,
reconcile and forecast these costs,
as well as unleash the potential for optimization.
And our dedicated recommendation engine provides actions on how to realize this potential. We charge our customers quarterly subscription fees as well as success fees based on the costs they actually save by using the Torus solution.
What are your competitive advantages that work? What are your competitors?
I'd say that our key advantage is that we not only have very deep industry expertise like some specialized payment consultancies might have as well but also algorithmized this knowledge in a form of a set of proprietary methodologies and put it into a highly automated and platform-agnostic product.
So, in the end, we provide a very simple to use solution for our customers and take care on our end that all the models used in the product are up to date according to the latest changes by the card schemes.
What were the reasons behind coming up with this idea and launching this product?
Co-founder Igor and I used to work for over 10 years for a variety of payment market players, including leading Russian banks and a high-street card scheme. We realized that banks and payment service providers generally are not very well in granularly understanding their costs on card schemes fees as well as keeping them at an optimal level especially considering the fact that card schemes' rules and tariffs are changed at least once per quarter. Our early researches demonstrated that banks may end up overpaying up to 20% of their card schemes fees, which in turn may be up to 15% of banks' operating costs depending on its business model.
So we decided that we could create a product that will address this problem and at the same time could be very well scalable geographically.
And in the end, by decreasing these inefficiencies in the cashless payments market we could minimize the friction in the market and bring it to more optimal levels of maturity.
When exactly did you launch, what were the main challenges before launching?
We started in the middle of 2020 exactly in the middle of the first lockdown. We were a team of three developing in a bootstrapping mode and processes on the customer's side were far not fast especially due to the lockdown. So our first main challenge was to get the first customers. After we successfully did our first pilot with a spreadsheet-based MVP and saw the demand for this kind of product, we developed a first proper version of the product and continued pushing to gain more customers.
What are your target customers? Both in terms of user profile and geography? Do you have some already?
At Torus our target customers are banks and providers service providers which do either card issuing and/or merchant acquiring a business and thus as members of the cards schemes are being billed by them. The good thing about our product is that it is almost not limited by geography, as global card schemes use the same data structure in all of the markets they operate. So far we have paying customers in Russia and Kazakhstan and leads from Europe, South-East Asia, and Latin America.
What are the biggest challenges while working on this product and how are you overcoming it?
The key product-related challenges were about bringing the different approaches used by different global card schemes to a simple single methodology so that our customers could compare "apples with apples" when it comes to card schemes fees by different providers. But we have successfully solved this by developing a proprietary methodology to categorize each item of 1000+ fees into a single structure and grouping them into a small set of business-meaningful groups.
Our key current challenge is to find the right target people in our target customers which we are testing now by outgoing marketing in a set of target markets in Europe and are scaling up this process.
Tell us more about funding. How did you get it? Do you seek extra funding?
For the sake of international expansion we established a company in Lithuania in Sep 2021 as well as raised a bridge seed round by 70ventures, Startup Wise Guys, and Alex Gibb, founder of Paysolut (acquired by SumUp).
We are not fundraising right now but would appreciate introductions to potential mentors, partners, and customers.
We aim to raise a proper seed round in Q2 2022 once we have confirmed the demand for the Torus solution in a number of international markets.
Please introduce your team!
Torus core team currently consists of five people:
Igor Volkov, Co-founder, and Chief Product Officer. Has over 10 years of experience in payments and tech. Used to act as technical account executive of a global card scheme for over 70 banks in Russia, CIS, and the EU. Igor is our Iron Man so nearly half of the introductions to new prospect customers end with discussing triathlon, bicycles, and upcoming races. 
Denis Slavikovskiy, Chief Data Officer, has spent over 10 years in the data analysis space. He worked for major banks in Kazakhstan where he developed customer segmentation methodologies and customer retention algorithms. Denis is fond of mountains and skiing and has recently moved to Vilnius from Kazakhstan.
Alexey Nechaev, CTO, before joining Torus in Oct 2021 he spent 10 years in software development, including companies like Skyeng and Yandex. Particularly Alexey used to develop a billing optimization system and dynamic pricing model via reinforcement learning which is highly applicable to his current tasks. Alexey is a motorbikes fan and has traveled across the whole Europe and ¾ Russia on his bike.
Andranik Arutiunian, covers key accounts at Torus. Now is in charge of the outreach marketing and testing our current set of ICPs and target markets. During his free time (which he does not have a lot today) Andranik also manages a gaming community of over 300 thousand members.
And myself, Kirill Lisitsyn. I'm the founder and CEO of Torus, spent my entire corporate career of over 12 years in consulting for banks and the financial services industry, including 5 years at a high-street card scheme, where I met Igor. I have been thinking of launching my own business for quite a long time, but the corporate world postponed this transition for several years. But since I quitted it, I never regretted this decision.
Strong startup culture isn't something that can be created overnight but it can be worked towards with some conscious moves. So what are your moves towards this?
Indeed, we have defined our company values and discussed them in the team. Also, I personally tend to have a 1-1 call with each team member weekly to cover not only work-related stuff but rather synchronize and discuss personal questions. This is very helpful considering that the team is distributed among several locations.
We also do our best to have quarterly offsites with the whole team to discuss some strategic matters and improve team strength.
⭐️ Bonus question: what's next? Tell us about your future plans.
Our nearest plans are:
to get first paying customers in Europe and Asia,
prioritize target markets based on the feasibility test outcomes and scale in them,
raise a proper seed round in Q2 2022,
launch a set of thought leadership activities to gain needed recognition and trust in the market,
expand the set of partners to scale-up sales,
start testing the US market.
It was a pleasure to meet you, thanks for the interview, Torus team!