Startup Of The Week: Smart Vision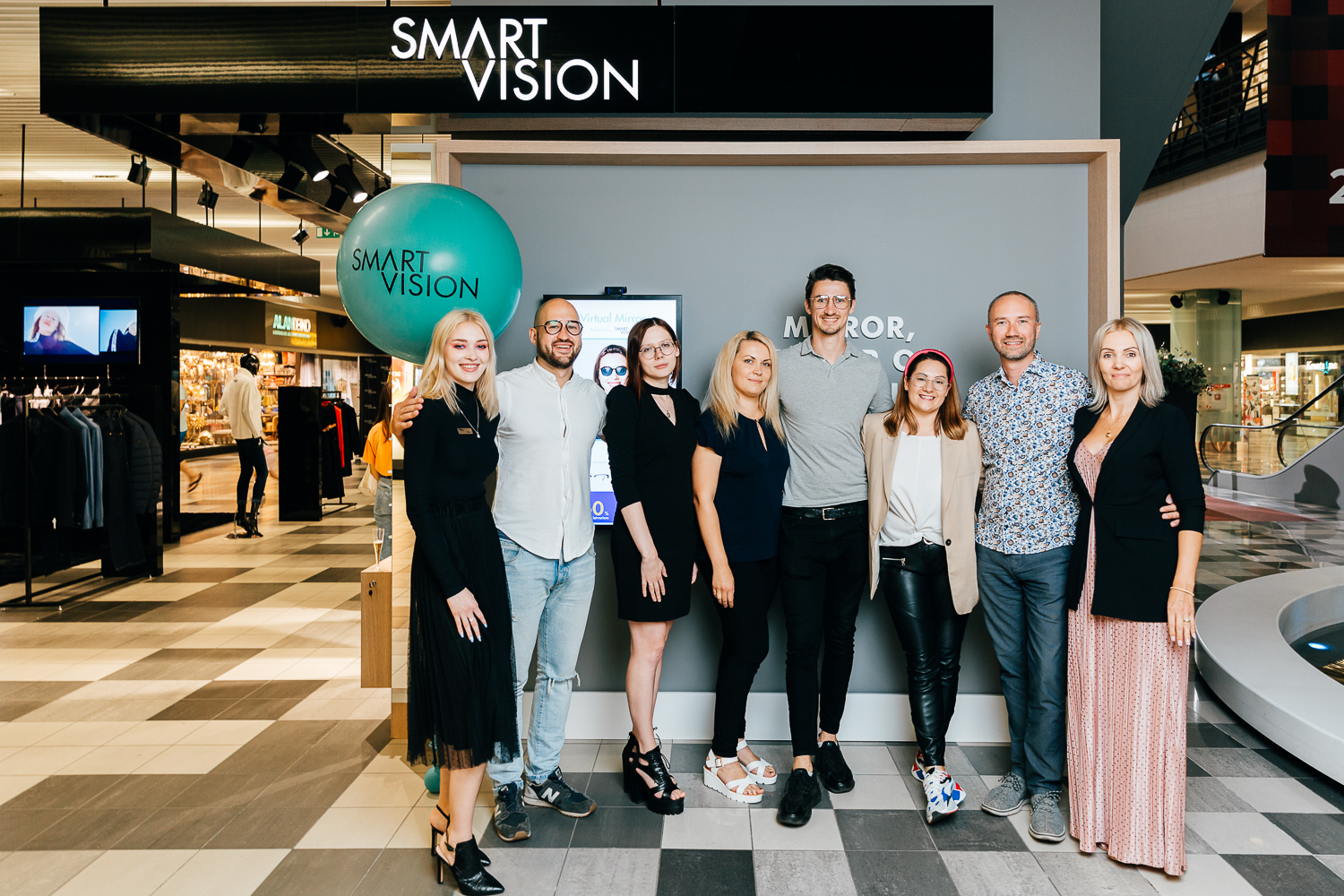 What does the future hold for optics? Revolutionary decisions for the traditional optics: a startup shaking up traditional optician business in Europe. This week we present our startup of the week – Smart Vision. During the interview, the Co-founder and CEO at Smart Vision Arūnas Vismantas explain the reasons why their solution is diverse and unique compared with other optician business decisions.
Tell us about your startup. What is Smart Vision? And how does it work?
SmartVision is a telemedicine startup bringing revolution to a traditional optician. An innovative end-to-end solution that reinvents optician business. Their centralised platform connects traditional brick and mortar optics with frames warehouses, lens manufacturers, and fulfillment centers in a seamless manner. This way a customer gets high-end premium prescription eyewear 70% faster, ½ price from traditional optics, and a much more convenient shopping experience.
What are your competitive advantages that work? What are your competitors?
They utilise technology in a very old-fashioned, traditional business market – Optics. This way they create a completely new, more effective business model with an automated supply chain, futuristic POS design, and centralised system. Customers can order glasses to try at home for free, they can also get unlimited free prescriptions and eye-checks via our cloud-based remote eye-check in-store, our POS are strategically based to be convenient where people live or work.
Online they can find frames they love, use the virtual 3D model to try them, seamlessly book an always FREE eye-check with a full day / everyday availability (no more waiting times!) and buy glasses at a fraction of normal eyewear prices.
At the moment they focus on the Baltics region, there are few big players to make like Vision express, Fielman, Opitkos Pasaulis, Vizionette, etc.
What were the reasons behind coming up with this idea and launching this product?
It all started with looking for a good idea to focus on, they really quickly realised that more than half of people are wearing prescription eyewear so the market is massive! In addition, they noticed that opticians do not innovate as much, but people are actually open-minded to new things. They did a lot of market research and asked peoples opinions. All their decisions are data-driven, so before they do something they make sure this is the right thing to focus on. Soon things started to move and investors, as well as, Lenses manufacturers, Frames warehouses supported their idea. And thus SmartVision was born.
When exactly did you launch, what were the main challenges before launching?
Officially we started back in 2018, but we did a lot of prep work. It was a long way to where we are today. Creating innovation in a medical field without education in it, worked as an advantage for us. Of course, we were wrong a lot of times in our initial stage. But long-term proved that open-minded ideas can be a huge advantage as you are simply not bound by market stereotypes.
What are your target customers? Both in terms of user profile and geography? Do you have some already?
Yes, we already have rather huge followers and fan bases. We predominantly focus on B2C, but also actively developing B2B business model. Our typical customers usually are professional women from their early '20s to mid-'50s. They appreciate our fashionable frames, great prices, but most importantly premium quality. However, we started from a more male-based audience as we attracted a lot of innovators, that appreciate new ways of doing things.
What are the biggest challenges while working on this product and how are you overcoming it?
As mentioned before, as founders we had no experience in the optician market. So we had to learn quickly. We read everything there was, consulted a lot of different field professionals. I guess the biggest challenge is not to lose hope and motivation, in the beginning, this is critical. We failed a lot. But just kept working on it and finally found solutions. Our persistence eventually started to pay off.
Tell us more about funding. How did you get it? Do you seek extra funding?
We met Open Circle capital a while ago, pitched the idea. However, it wasn't some time until we got the first agreement. We pitched to few angels as well prior. It's a very hard exercise, but a good one.
We are now planning another round of investment to further scale business. More details will be disclosed later.
Please introduce your team!
My name is Arūnas, I am one of the Smart Vision co-founders and CEO. I have been working in the startup field for over 5 years, started in London, and moved back to Lithuania. I spent most of my professional life abroad but came back to build a business in Vilnius. Our team is rather small, but all of us are young and open-minded we are our field professionals.
Petras is one of the founders, overseeing funding-related questions. He was the first who suggested this idea for our startup. Petras has accumulated huge experience in European projects financing.
Greta is the Marketing Project Manager and the guru of everything. This is probably one of the first members of our team to join from the sidelines. Greta is a positivity bomb that not only supports the spirit of all of us but is also a multi-tasking ninja.
Lukas is the ex-CityBee (2nd person) Product and Operations Manager who oversees all operations. Lukas is very organized and manages one of the most difficult parts of our business, communication with all suppliers.
Ričardas – CTO – IT professional with inexhaustible experience, one of the creators of the eBros platform.
Ieva, Agnė, Margus – Latvian, Lithuanian, and Estonian regional managers who oversee local business development and local operations. Everyone has an exceptional personality, I think it would not be enough to tell a few pages about their experiences. From the largest retail business development projects to optometry professionals.
Strong startup culture isn't something that can be created overnight but it can be worked towards with some conscious moves. So what are your moves towards this?
Yes, that is absolutely correct. Creating a strong startup culture for me means letting the strongest arguments win and allowing people to think truly outside the box, but be accountable for their decisions.
As an example, all our team works remotely. We tried working in an office, it just wasn't for us. So we closed it. We try not to force things, but accept the truth and move on. I think a lot of businesses could benefit from that. In addition, we try to keep our team small and automate processes as much as possible.
Bonus question: what's next? Tell us about your future plans.
Further expansion to Europe. We all would love to see Smart Vision grow beyond what we even could imagine.
Thank you for the interview, Arūnas!
Find more interviews with other Lithuanian startups here.