Startup Of The Week: Pricer.lt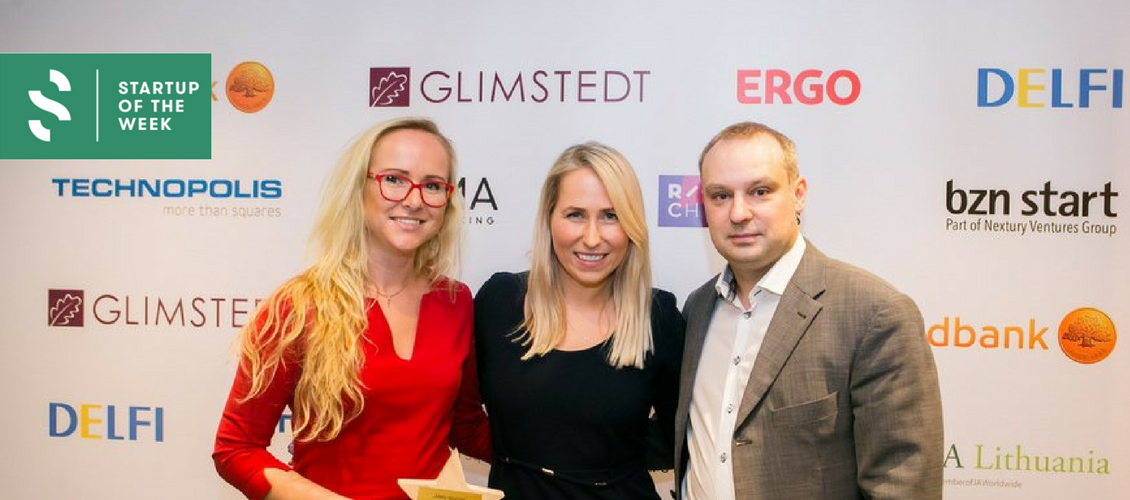 Happy New Year! 2017 was really great year and we hope that 2018 will be even better for startup ecosystem. Now, we continue our Startup Of The Week series and our first startup of the week of 2018 is Pricer.lt!
Arūnas Vizickas, co-founder of this startup, shared his experience and told us about Pricer.lt.
Congratulations, Pricer.lt have recently won BZN Startup Awards 2017 as a Spurt Of The Year! Please tell us more about Pricer.lt, how does it work and what have you achieved in 2017.
Pricer.lt – rational purchase and price comparison portal www.pricer.lt
Pricer.lt solution: expert that helps consumers in finding the best deals across the market and businesses in online mode communicating with their customers.
How? Solution is very simple:
Consumers look for goods and compare prices on the Pricer.lt platform
For example: https://pricer.lt/research-goods/37-malta-kava-jacobs-kronung-100-arabika-kavos-pupeles-500-g
Pricer.lt collects product information, including pricing, from participating retailers and then displays that collected information on a single results page in response to a shopper's search query. In this way, shoppers can compare each retailer's price, shipping options and service on a single page and choose the seller that offers the best overall value.
Buyers see shops offers and refer to particular e-shop or physical store for purchasing goods.
For sellers Pricer.lt is an opportunity to put their products in front of very interested buyers. These are not people using a virtual storefront like a window shopper at the mall. Pricer.lt users typically have already made the decision to buy and are simply looking for the best deal.
Today we are known in the market as price comparison experts, who methodologically and systematically compare prices of food, fuel, medicine, home appliances and electronics. Some examples of Pricer.lt price surveys:
<< SURVEY OF PHARMACEUTICALS PRICES >>
The researches carried out by Pricer.lt attract Lithuanian population's and media's attention and help establish rational purchase and price comparison habits.
Our goal is to become the biggest Lithuanian price comparison portal, where visitors can quickly find the product they need and easily compare the prices. Today more than 550 thousand product names can be found on Pricer.lt (you can find a list of product groups here). On the Pricer.lt  platform the prices of the following shops are compared:
105 e-shops. The largest – Senukai.lt, Topocentras.lt, 1A.lt, Efarma.lt, RDE.lt, Bigbox.lt, Skytech.lt, Neriba.lt, Pigu.lt, Melga, Derekis.lt, Rimi and etc.
The following companies participate in consumer price surveys:
Food retail chains – "Maxima", "Rimi", "IKI", "Norfa", "Lidl", "Aibė" and grocery e-shop "Barbora.lt"
Pharmacies – Camelia.lt, Eurovaistine.lt, Vaistine.lt,  Manovaistine.lt, Efarma.lt, Hiperfarma.lt and etc.
Gas stations – Circle K, Lukoil, Neste, Orlen Lietuva, Jozita and etc.
Pricer.lt develops the following categories: home appliances and electronics, groceries and beverages, home and garden supplies, repair materials, cosmetics and perfumes, medical products, baby articles, pet articles, auto accessories, travel and sports equipment, clothing, footwear and more.
In 2017, Pricer.lt in cooperation with the leading media channels LNK, TV3, LRT, Delfi.lt, 15min.lt has been disclosing the development of economics for Lithuanian consumers.
Pricer.lt team has signed partnership agreements with Adnet Media,  the largest online advertising network in the Baltic States, Draudimas.lt, insurance service prices agregator, Scorify.lt, forecast and rating company.
Big thanks for Lithuanian startups community for support, advice and participation in Pricer.lt project development.
What are your competitors and competitive advantages? And what are the main challenges while working on this product?
We must admit that price comparison category in Lithuania in many retail categories is in the infancy stage in comparison to the neighbouring countries.  In our subjective opinion, the main obstacle is a high level of retail concentration and "old-fashioned" way of communication with customers, when companies try to control every business element.
But where there are obstacles, we see big opportunities ☺. Signals from society and retailers show big demand to have tools for smart selection what product, where to buy and what reasonable price should be?
So our vision: Pricer.lt – find the best! The best product at the best price from the best seller!
When exactly did you launch your project, what were the main challenges before launching the project?
We launched Beta Pricer.lt version a year ago, on 15 of August, 2016. Pricer.lt was launched officialy a year and a month later on 15 of September 2016. But before that there was a long way in different startup projects: Pigu.lt, Inshop.lt, Sau.lt, PriceOn, Skanu.lt/ Foodout.lt, myVirtualStore, Go4price.com. The other Pricer.lt  team members have similar experience.
How are you funded? Do you seek extra funding?
Pricer.lt  has been built from personal finances and some operating revenues (Bootstrap).  This is the most chalenging phase for all startups, but it allows us learning how to work with the tight budget, take a risk and be responsible for all decisions.
As Pricer.lt ambitions and opportunities are growing, our team will actively work on attraction of funding in 2018.
Please introduce your founders, your core team and your broader team.
FOUNDERS: ARUNAS VIZICKAS, Alex Tatulchenkov, Aliaksei Krasouski
Arūnas Vizickas – Pricer.lt CEO, Vilnius, 43 years
Experience:  17+ years of experience in different Top positions in retail in such companies as Rimi, SEB Bank, Alma littera Group, Čili Holdings, 8+ years of experience in e-commerce in such companies as Pigu, 220.lv, Inshop.lt, Sau.lt, PriceOn, Skanu.lt/ Foodout.lt, myVirtualStore, Go4price.com. Active participation in VGTU university educational activities, promotion of early-stage startup.
Alex Tatulchenkov – Pricer.lt CTO, Minsk, 34 years
Experience: 10+ years in web development, projects – KISLL, Intetics, MetricsCat, LanMediaService
Aliaksei Krasouski – Pricer.lt PD, Minsk, 29 years
Experience:  8+ years in e-commerce, startups, biz dev & product management, projects – Photoshootly, New History Company , KISLL
Future plans, ambitions? Simply speaking – what's next?
To establish price comparison category is a very hard mission, which demands diplomacy, knowledge and resources, so we treat other price engine projects as potential partners in the market development. We actively look for possibilities to establish partnerships for development in such areas as finance and loyalty services, pharmaceuticals and healthy food selection tools, logistics. To expand geographically we look for partners in Poland, Belarus, Latvia.
Thank you Arūnas for taking time to introduce your great startup. Good luck with your future projects!