Startup Of The Week: Poklet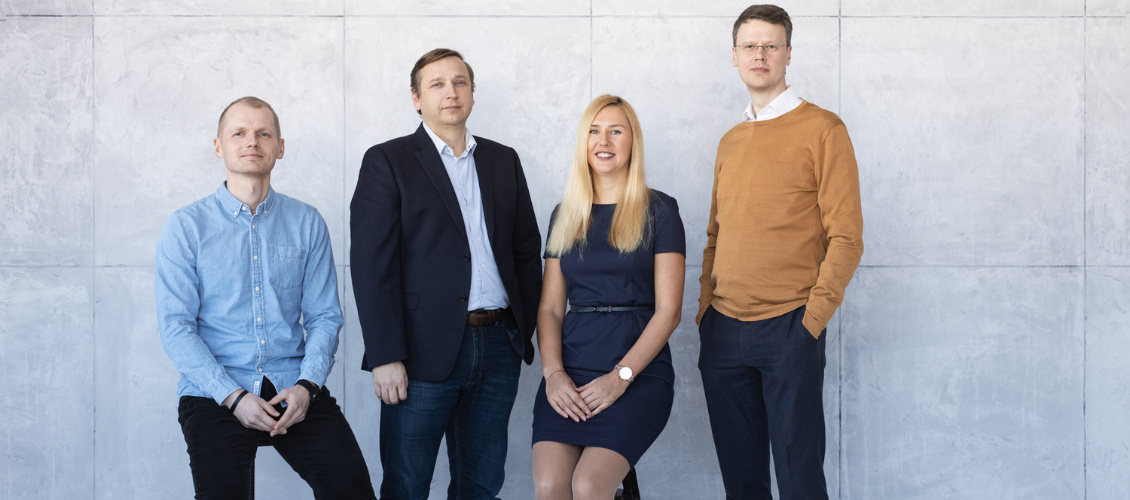 Many different types of research suggest that many of our financial habits are set by a very young age, to be more specific, around 7. If good habits aren't formed early, it becomes harder and harder to point your offspring in the right direction. By following this relevant topic, we present our Startup Of The Week – Poklet, a startup, that helps kids to learn how to handle money!
This time we asked their founder Justina Bučinskaitė how did they start this startup and what are their future plans. Let's read their story here! ⤵
Tell us about your startup. What is Poklet? And how does it work?
Poklet is an efficient and handy mobile app to support parents educating their children about money management – setting them up for a good financial start in life.
Through everyday use of the app, your child will make their own decisions on how to use their money and learn both from experience and lessons provided in the app to make decisions about how to put their money to use.
What are your competitive advantages that work? What are your competitors?
Well, I could say that we have plenty of it, maybe I could point out these the most:
Lessons for children and tips for parents;
A debit card for every child;
Manage pocket money;
Set financial goals;
Assign tasks and get rewards;
Opportunities to invest.
Our competitors are other apps for kids, like GoHenry and Gimi.
What were the reasons behind coming up with this idea and launching this product?
Financial literacy has a profound impact on consumers worldwide and their ability to provide for their future. We want to help societies reap the benefit of financial education, starting with educating children to grow up well equipped to manage their economy. Our goal is to elevate the financial literacy level in every market we enter.
When exactly did you launch, what were the main challenges before launching?
Our official launch date was 7th of June. Our app is already working and we are already getting users onboard.
What are your target customers? Both in terms of user profile and geography? Do you have some already?
There are around 197 million households in the European Economic Area (EEA). ~30% of families could be considered as the target audience (higher income and higher education). The Target Market – 65 million children in the EEA may be potential users of Poklet.
What are the biggest challenges while working on this product and how are you overcoming it?
The main challenge is low awareness of society about children's financial literacy. That's why Poklet, along with other organizations is working on increasing the problem awareness to have a more financially educated society in the nearest future
Tell us more about funding. How did you get it? Do you seek extra funding?
So far we have attracted more than 230.000 eur from founders and angel investors and we are going to the next investment round.

Please introduce your team!
LEAN TEAM
Tomas Mendelsonas – Chief Teacher. 6 years of corporate banking experience. Ph.D. in economics, asst professor at various universities, Fintech researcher, and consultant.
Dominykas Čeledinas – CEO. +20 years of IT project management experience. Former country manager at Tia Technology Lithuania.
Justina Bučinskaitė – CBDO. 15 years experience in international business development experience. Entrepreneur, experienced board member.
ADVISORS
Evaldas Remeikis – FinTech & Strategy. +20 years of business development experience. "Neo Finance" founder and chairman of the board.
Maria Liw – Marketing. +20 years of experience in international marketing within FinTech.
Vaidas Adomauskas – Product. +10 years of international product development experience. Head of Revolut Business, Product Director at Railsbank.
Strong startup culture isn't something that can be created overnight but it can be worked towards with some conscious moves. So what are your moves towards this?
Working in a "growth hacking" way brings in the whole team to look at optimizing the offer/take to market activities in sprints – across product development, educational content, marketing, commercial set-up, and customer service – having us all focussed on growth.
Bonus question: what's next? Tell us about your future plans.
After learning more from the launch in the Lithuanian market we are looking at entry into additional countries in the EU.
We are also looking at expanding the educational material and ways to serve our customers adding gamification and other features to make our app fun and easy to use.
It was a pleasure to hear more about your startup, thanks Poklet team!