Startup Of The Week: Planner 5D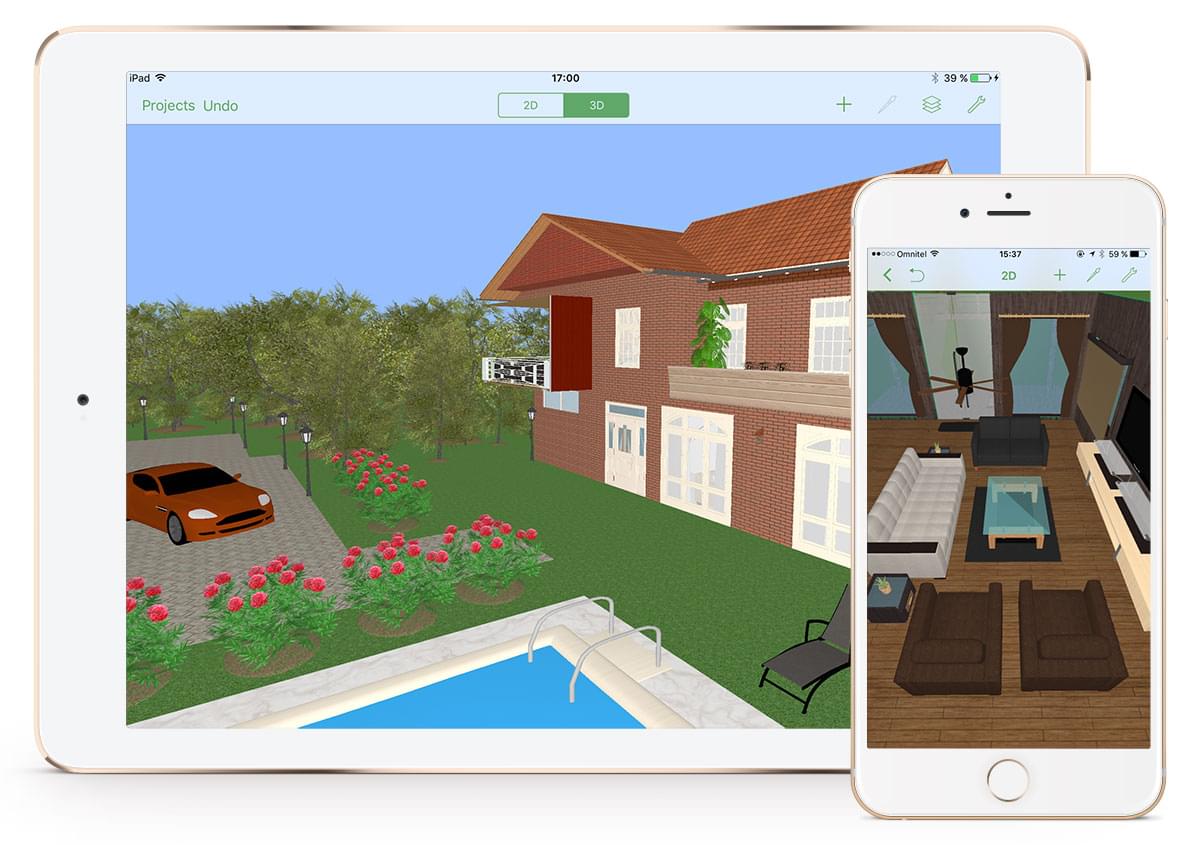 Please meet Jonas Gavelis, Marketing Director of Planner 5D. Jonas tells us more about this interior and landscape designs creating app, it's beggining and present challenges.
So what is Planner5d? How it works?
Planner 5D is a user-friendly app that any ordinary person can use to easily create their interior design and home layout. This app is mostly used by people who need assistance for real design issues, such as interior layouts and floorplans or renovations and furniture rearrangements. The app offers floor plan creation, customization of furniture with the ability to change textures, colors and sizes, a Virtual Reality (VR) tool and creative suggestions for home design. The tool runs smoothly on all major platforms, including iOS, MAC OS, Android, Windows 10 and the web.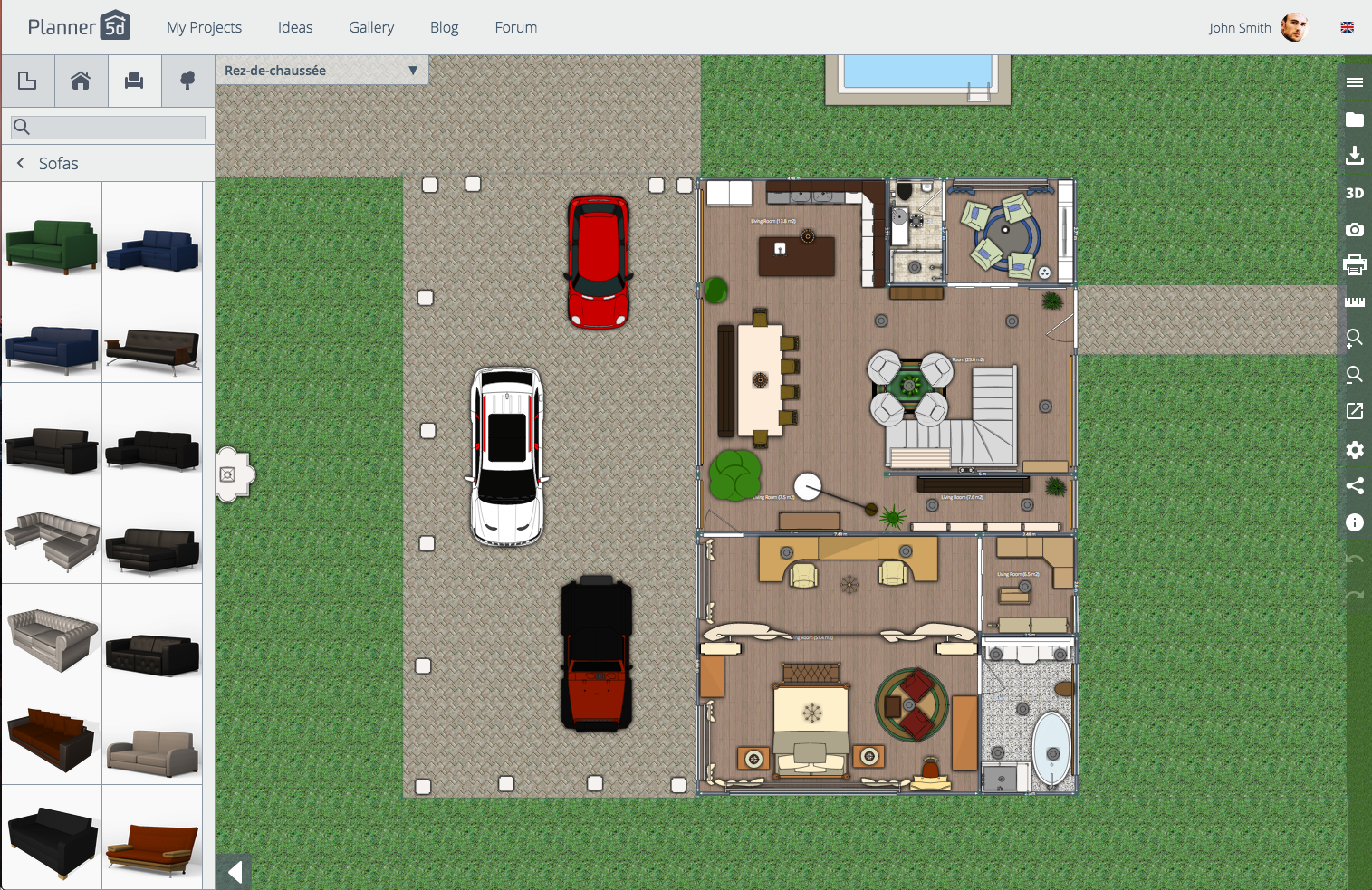 What are your competitors and competitive advantages?
The Planner 5D app is one of the leading apps in the interior design market and it often recommended in Apple, Android and Windows stores. The major competitors in the interior design-focused market include Dassault Systèmes, Anuman, Floorplanner and BeLight Software.
Planner 5D's competitive advantages are the advanced 3D renderings, the variety of customizable items in the digital catalog, and the achievements in applying new technologies (such as Virtual Reality, Augmented Reality (AR) and Artificial Intelligence (AI)). Users can create 3D renders (called snapshots) without any additional programs – the snapshots create photorealistic images of their designs, including shadows, reflections and illumination. There are over 3500 generic items in the digital catalog that can be customized to the user's preference. The size, color, texture and even measurements can be customized to suit the taste and style of each individual designer. Additionally, we keep up with innovations from Google's ARCore and Apple's ARKit and focus on implementing the latest technological developments in VR, AR and AI to ensure a competitive product.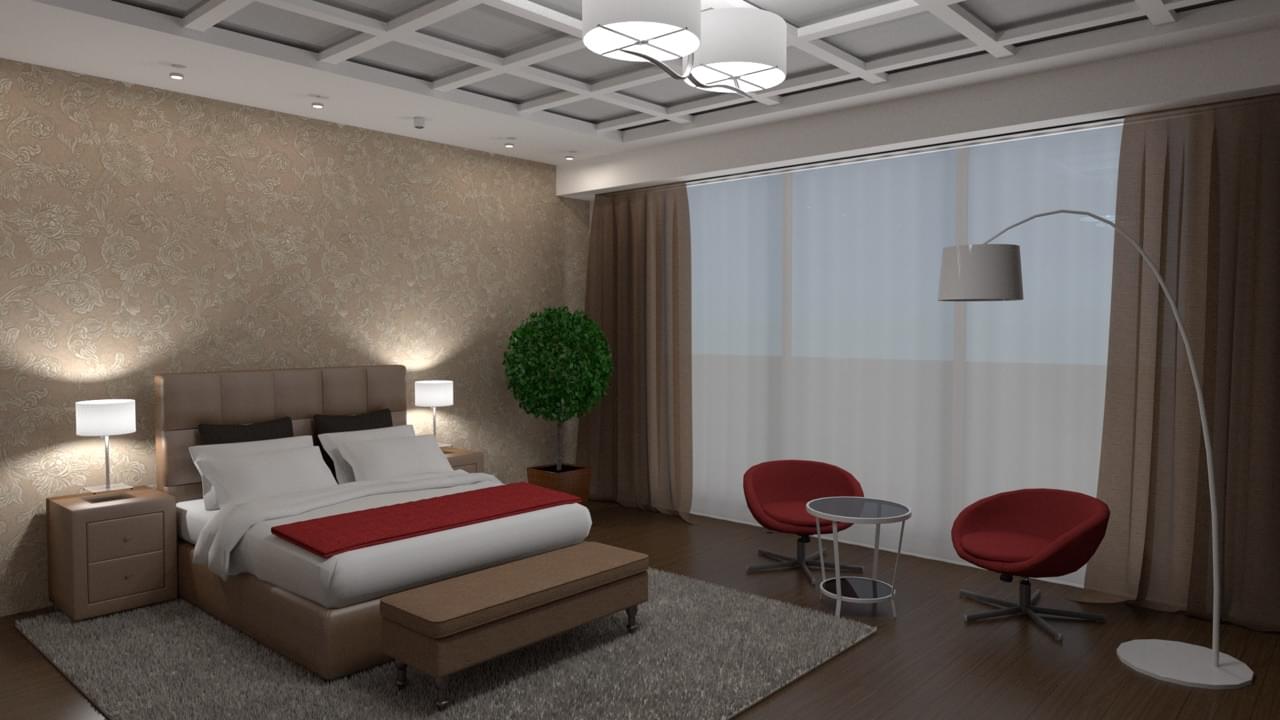 What were the reasons behind coming up with this idea and launching this product?
Planner 5D was formed when the founders – a programmer and a designer – experienced the need to design and furnish their personal homes. At the time, they were not able to hire an interior designer and found the design process difficult without the help of a professional. The duo set out to create a user-friendly and effective app that would allow them to create their own interior design quickly and easily.
When exactly did you launch, what were the main challenges before launching?
Planner was founded in 2011 in Russia with the help of various seed funding organizations and investors. A major challenge was restarting the company in 2014, when the main investment firm made the decision to move the investment business out of Russia, and settled on Lithuania as the new company location. Since Planner 5D was one of the promising startups, it was offered to relocate to Lithuania. The founders decided to close down their Russian office and had to build a new team in Lithuania.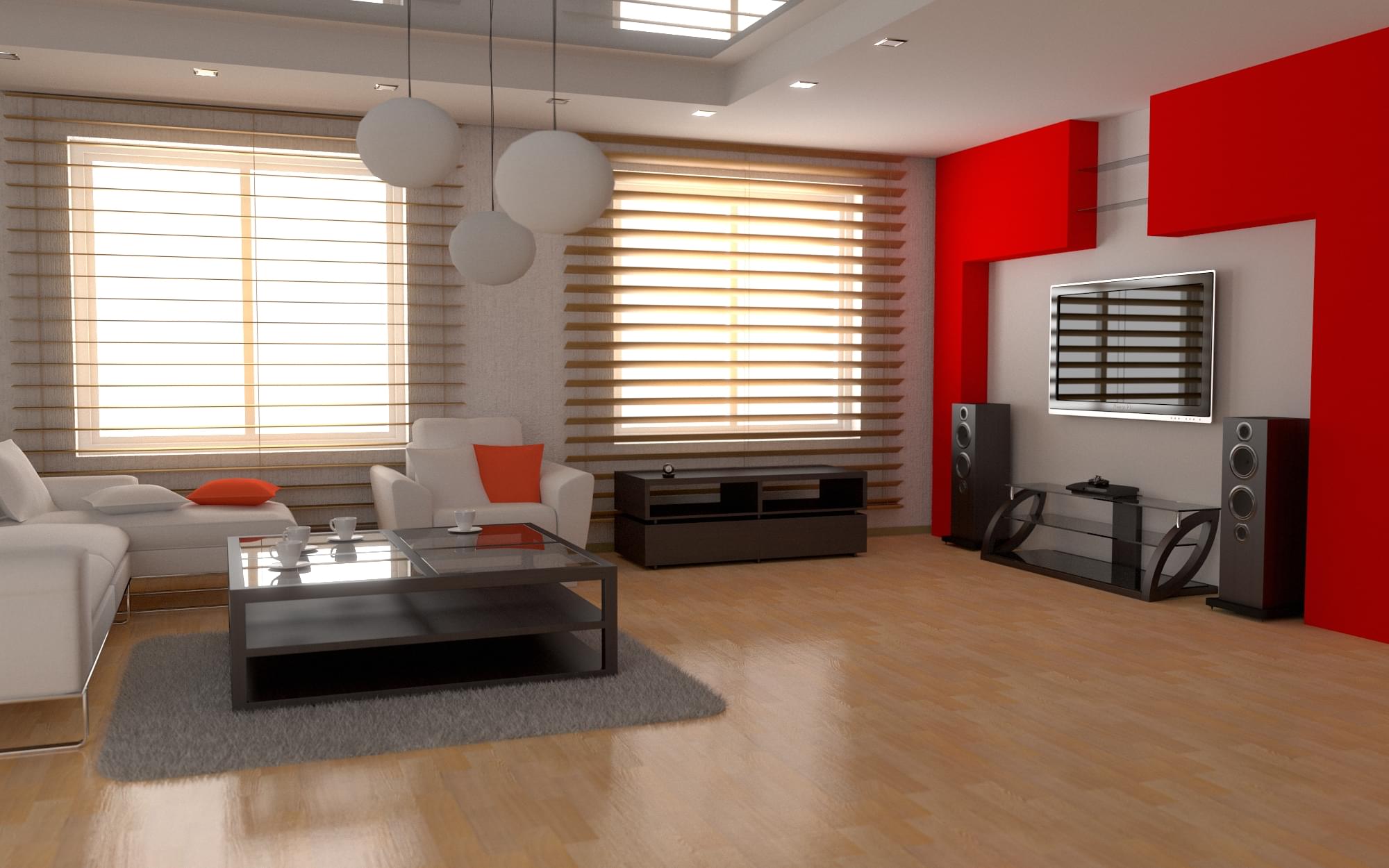 What are main challenges while working on this product and how are you overcoming them?
The main challenge has been finding suitable IT specialists in Lithuania. There is a shortage of IT staff, especially when searching for applicants with an interest in 3D design. We are working on making IT positions more attractive, focusing on more marketing and tweaking our branding to attract the relevant candidates. Another challenge is integrating innovative technologies – such as VR, AR and AI – into the interior design market. These technologies are rapidly evolving and require creative solutions to keep up with the latest developments.
How are you funded? Do you seek extra funding?
The app is mainly funded with user in-app purchases, software package purchases and investments. The full catalog and special features are available with in-app purchases, and purchasing these is a popular choice with our users. We have seen success with software package purchases, such as White Label collaborations and working with academic institutions. We have worked with American education programs and the Association of Mathematics Teacher Educators, who have utilized Planner 5D for Science, Technology, Engineering and Mathematics (STEM) education.
Currently Planner 5D is profitable and successful without financial investments, although we are always open to strategic investments.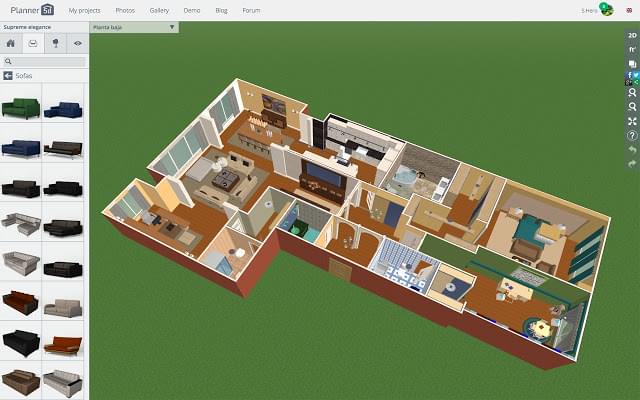 Please introduce your founders, your core team and your broader team?
Planner 5D was founded by Sergey Nosyrev, a programmer, and Alexey Sheremetyev, a designer. With a team of 18 people, Planner 5D does not follow the standard company structure, but works in groups: the Development Team, Product Team, Business Team and 3D Design Team. Every project requires individual and collaborative effort, and the team seeks advice from each other when developing new features, working on app design and assisting with marketing.
How has business been so far? Could you share some numbers to illustrate this (users, sales, etc)?
Planner 5D has a community of more than 122,000 daily users worldwide, with a large web and mobile userbase. The app has over 18 million mobile downloads, with over 10 million downloads from Android devices alone. The main markets are USA, Brazil, Russia and Germany.
We are very happy with our open-office space at Vilnius Tech Park – a popular campus for the Vilnius IT community and a hub for the country's leading startup communities. The campus buildings offer excellent internet speed, new computers with additional monitors, private meeting rooms, skype and chat rooms, as well as extracurricular activity space (lounge areas, gaming screens, kitchens with free coffee and snacks, etc.) The employees have the perfect conditions for a balance of productive work and leisure time.
Future plans, ambitions? Simply speaking – what's next?
The vision of Planner 5D is to become a virtual assistant in planning home and interior design, instead of an app-based tool. In the future, our service can replace mid-level designers using high-quality artificial intelligence services, applicable anywhere in the world. You can read more on Planner 5D and AI in interior design here.
Until Planner 5D can become a virtual assistant, the company will continue to greatly invest in innovative technologies. We were one of the first to introduce virtual reality into an app. Planner 5D allows users to step into their own designs using Google Cardboard glasses – the users can feel like they have transported into their created interior. We have also recently added an Augmented Reality (AR) Feature using Apple's ARKit that allows users to use their phone camera to take measurements of the room they are standing in, and input the floor plan straight into Planner 5D. We are excited to be part of a growing industry that is striving to make interior design accessible to anyone, anywhere.
Thank you for the interview, Jonas!