Startup Of The Week: Nikulipe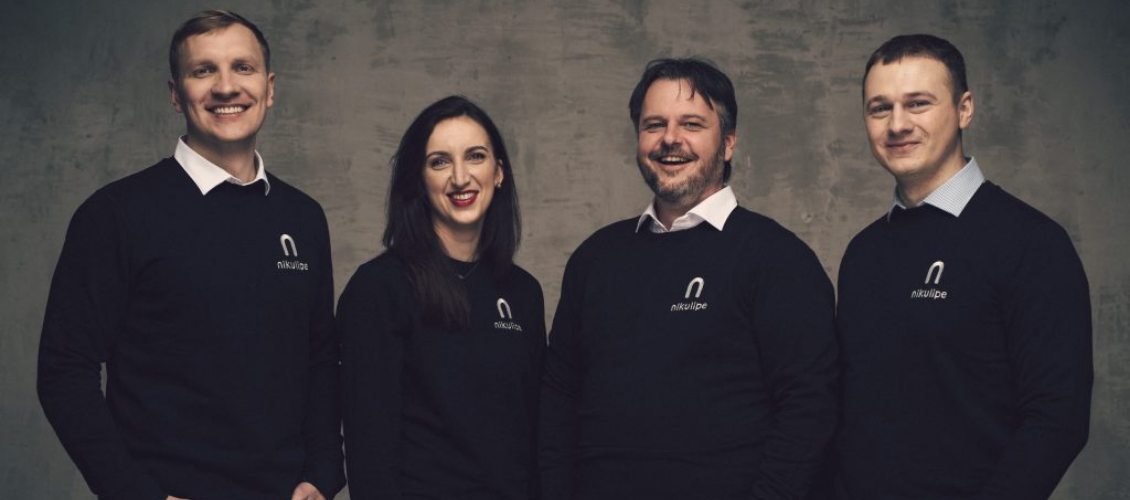 During the last decade, Lithuania has become a go-to place for businesses within the online finance sector for starting their operations. Even Vilnius, the capital of Lithuania, is called the second biggest fintech capital in Europe. Give us a moment to introduce you to one more Fintech startup, our Startup Of The Week – Nikulipe! Let's dig into Nikulipe and what is behind their name.
Tell us about your startup. What is Nikulipe? And how does it work?
Nikulipe is a Fintech company focused on resolving cross-border payment complexities in Fast-growing & Emerging markets. By streamlining access to Local Payment Methods (LPMs) or creating payment solutions where there are none – Nikulipe helps unlock new market possibilities for global Fintechs, Payment Service Providers, and their merchants.
While consumers look to access global products and brands, existing LPMs typically do not fit the needs of the global payment services providers (PSPs) or their merchants—thereby, limiting e-commerce growth to and from emerging and fast-growing markets. Nikulipe will work on payment solutions that will provide wider and easier access to the international e-commerce landscape, while keeping the option of convenient locally preferred payment methods.
What are your competitive advantages that work? What are your competitors?
The key competitive advantage that Nikulipe possesses is team expertise.                 
Understanding the needs of Payment Service Providers & their merchants allows Nikulipe to provide a purpose-built service that facilitates access to new markets for Fintechs, Payment Service Providers, and their merchants. Furthermore, extensive Local Payment Market know-how, encompassing insights into how people pay in Fast-Growing e-commerce markets, enables a more strategic approach towards solving any market specific complexities. In addition, Nikulipe team analyzes trends and compiles data about Emerging and Fast-Growing markets to better inform their clients.
Added distinctions would be agility and Fintech Know-how. Powered by proprietary tech, which allows Nikulipe to adapt faster to digital transformation around the world they plan to be one step ahead of any competitors. 
At the moment  Nikulipe is focused on enabling collaborations in the Baltic region and not focused on competition.
What were the reasons behind coming up with this idea and launching this product?
The world has been rapidly moving towards increased digitalization. Nevertheless, the COVID-19 virus outbreak propelled the e-commerce market growth with hyper momentum. Consumers, who have been subject to limited mobility want to shop online more so than before, and they want to shop globally, not just on the local websites. Unfortunately, not all global merchants or Payment Service Providers have the capacity to tackle Local Payment Method complexities.
This is where we saw a gap in the market. Not all regions have been able to keep up with the growing consumer demand. The existing Local Payment Methods (LPMs) in many Emerging and Fast-growing markets are focused on servicing local merchants, not taking into consideration the needs of global Payment Service Providers servicing global merchants. Since Nikulipe was founded by payments market experts with vast experience and understanding of Local Payment Methods and Payment Service Provider needs – the need to address this issue was quite organic in nature.
When exactly did you launch, what were the main challenges before launching?
Since the company was founded in 2019 – we have spent the time to obtain licensing by the Bank of Lithuania, hire the initial core team and build our technical platform and the product. We are further growing our team and looking to hire 50 professionals in the foreseeable future.
What are your target customers? Both in terms of user profile and geography? Do you have some already?
We are in the process of launching the solution now and this is when we will add our first clients, which are Fintechs, Payments Service Providers, and global merchants – too many of whom we have a close relationship to, having worked in the industry alongside them for many years.
What are the biggest challenges while working on this product and how are you overcoming it?
We are benefiting from our 20 +years of industry experience,  so we very much knew what to do and also what mistakes to avoid. This helps us in building our solution. Of course, Covid-19 was unexpected and did not help. For instance, hiring takes longer in times of lock-down.
With a strong team and a great business environment, which includes a great Fintech network, along with the guidance of a progressive regulator – we are confident we'll overcome any challenges we might face in the future.
Tell us more about funding. How did you get it? Do you seek extra funding?
The company is currently funded by the company founders, including the main investor Philipp Nieland, serial entrepreneur, the founder, and former long-time CEO of PPRO, which was valuated over $1BN in the last investment round. The existing shareholders have both the commitment and the possibility to secure the sustainable and fast growth of Nikulipe.
Please introduce your team!
Frank Breuss – CEO, Co-Founder
Frank is an entrepreneur and business leader with 20+ years of solid experience in the global Payments industry. His expertise in Emerging Markets drives him to innovate existing business solutions, challenging current market standards and setting new benchmarks towards fast, secure and transparent cross-border payments. Frank has contributed to the growth of several successful teams and businesses, ranging from global PSPs to multinational e-commerce and technology companies.
Erika Maslauskaite – CCO
Erika's expertise lies in business development & digital transformation. With over 10 years of experience, Erika's team leadership acumen has propelled several companies into market leader positions with her guidance on brand, sales & marketing strategy implementation. Known in the industry as a champion of innovation, Erika is also an active advocate of the WomenGoTech initiative. 
Tomas Snitka – COO
Tomas is a well-versed business professional with vast know-how in the Fintech field, specifically within payment infrastructure, banking, payment acquiring, prepaid card issuance, and financial services. Throughout his 10+ years career, Tomas has successfully scaled businesses, designing and executing international expansion strategies to expedite company growth, leading transnational multi-disciplinary teams, and establishing strong relationships with key industry players.
Jonas Drasutis – CFO
Jonas is a seasoned professional, who has worked in both traditional finance and Fintech industries. Having versatile experience, Jonas's forte lies in financial process implementation. With a strong background in developing and implementing all-around business strategies, Jonas has a deep understanding of how to drive growth, and create tangible value for customers. As a proactive finance specialist, Jonas is keen on sharing his expertise with other members of the Fintech community.
Team: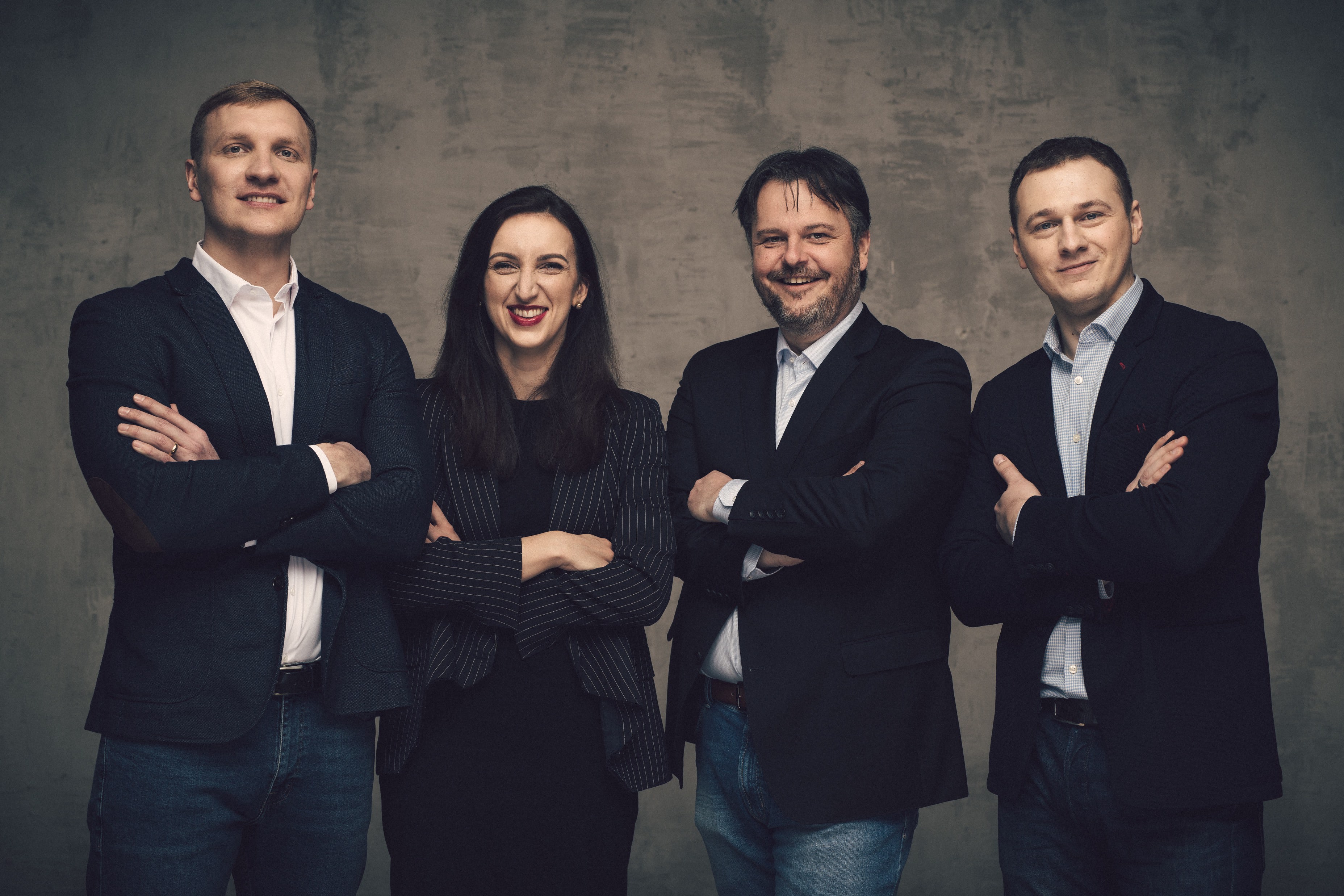 Strong startup culture isn't something that can be created overnight but it can be worked towards with some conscious moves. So what are your moves towards this?
Our team is driven by a company mission. To make an impact we are conscious of common values, which we enforce within our team.
Nikulipe has the vision to empower customers from Emerging Markets to take part in global e-commerce.
As we plan to grow our team in the Baltics and beyond – these are the values that we hope our future colleagues will also hold dear:
Our value DNA: Learn and be Curious, Have Courage, Focus on People, Take Ownership, Act with Integrity, Celebrate Diversity, while Fostering the Spirit of Collaboration.
We believe in culture, where each and every employee is feeling proud of what they do, where he/she can contribute to the long-term future of the company or its goals. We want to create a culture of collaboration, where the founders can empower the team with trust to grow the company to new heights, driven by motivation to do something meaningful.
Bonus question: what's next? Tell us about your future plans.
Our immediate plans involve recruitment, with a goal to grow our team to 50 colleagues in the foreseeable future. In parallel, we are focused on building a strong network of strategic partnerships and clients.
Thanks for your story, Nikulipe team!