Startup Of the Week: LastMile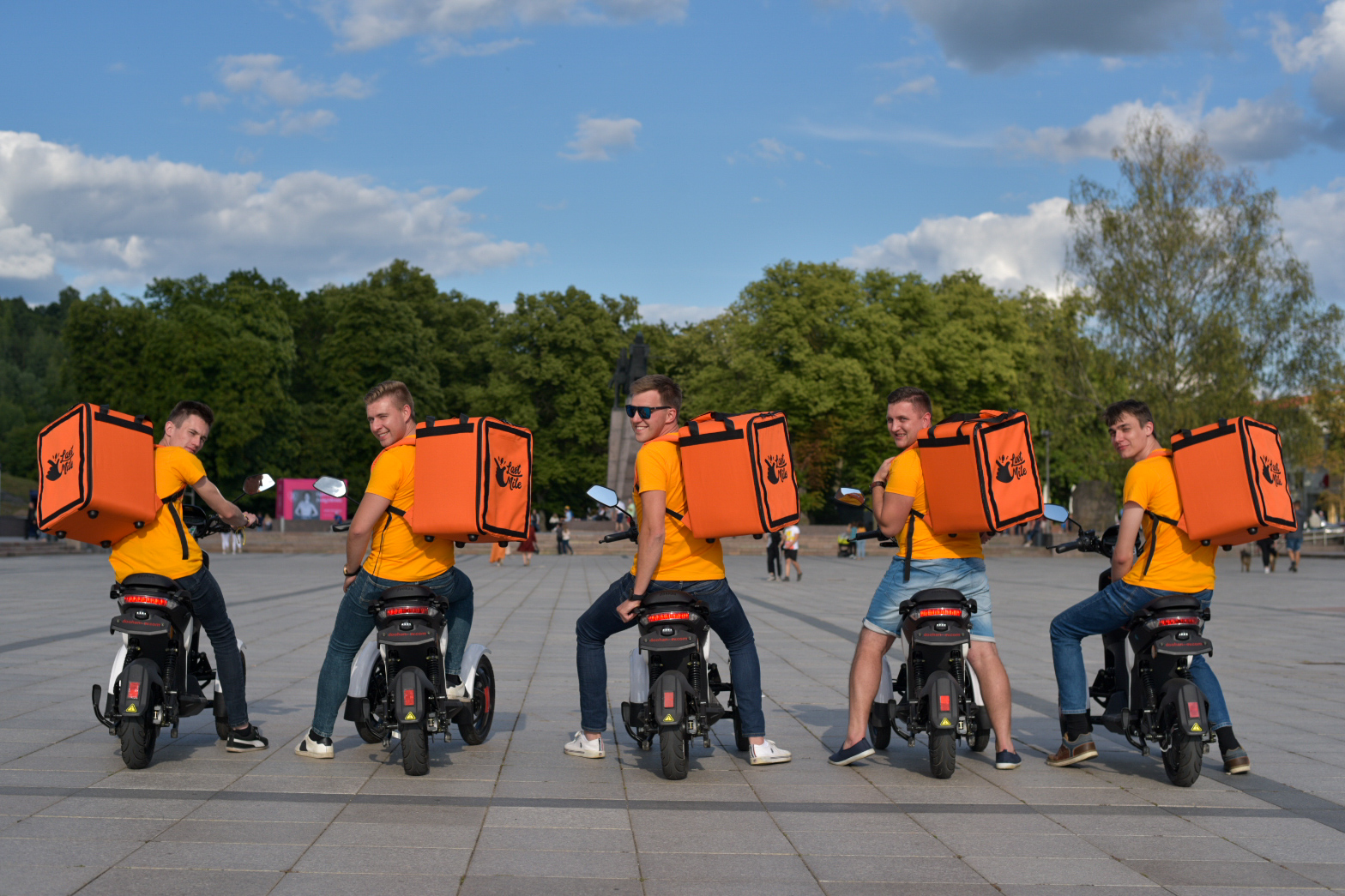 This week Startup Lithuania introduces one more promising Lithuanian startup – LastMile. A platform that brings a grocery shopping and delivery experience into another level. During the interview, the CEO of LastMile, Tadas Norušaitis describes the smart mobile solutions that have been developed by this startup.
So what is LastMile?  How does it work? 
LastMile is a company founded in 2019 to offer a mobile grocery shopping and delivery platform for citizens and FMCG retailers. Currently, we are operating in the 2 biggest cities of Lithuania (1M+ citizens). We have a contract with the second-largest grocery retailer in the market, as well as a few other ones. 
Our delivery service is based on sharing economy as well referred to as gig economy which enables grocery delivery in one hour or less. It is impossible to have a similar delivery time in traditional logistic models that are using companies with their infrastructure. 
What are your competitors and competitive advantages? 
Moreover, we offer additional value for our partners (FMSG retailers) by developing mobile solutions such as product scanning and skipping cashiers for app users and our gig-workers. It is a major competitive advantage compared to similar grocery delivery providers. 
What were the reasons behind coming up with this idea and launching this product? 
First: We have calculated that on average we are spending about 160 hours per year by shopping our groceries in store! It's a lot of personal time, that we can spend with our family, friends or at work instead of going shopping. 
Second: We understood, that the traditional next-day grocery delivery models are not convenient for today's customers, because they need to plan everything one day before and be at home at a selected time when the courier comes to them. 
Third: Online grocery currently comprises a small portion of grocery overall but there is huge potential in it. The market is growing rapidly. According to surveys, consumers want faster ("instant") delivery and they are willing to pay more for it. That was our starting point in doing this business. 
When exactly did you launch, what were the main challenges before launching? 
We have launched our delivery service in Vilnius city in August of 2019. There are lots of things to do before starting but there are two main factors of a successful business model. 
Firstly, you need partners with the common understanding that e-commerce and "instant" delivery is the future of all grocery market. 
Secondly, you need to provide a convenient shopping experience for customers with a high quality of service. 
What are your target customers? Both in terms of user profile and geography? 
Our potential clients are in cities living millennials. That is obvious from our registered users' database. They value their time, earn a higher income and are friendly with technology. In general, more and more people prefer spending time with their families instead of doing grocery shopping. 
What are the main challenges while working on this product and how are you overcoming them?
I think the main challenge is that in a short period you need to do a lot of things in various areas (developing, sales, marketing, operations, fundraising, etc.), so you need to make sure that you have the right people on your "bus". 
How are you funded? 
LastMile has raised pre-seed investments from Contrarian Ventures and Angel investors. 
Do you seek extra funding? 
Now we have started the Seed round. This investment is necessary to develop and implement mentioned mobile solutions and to expand to other European markets. It is likely to be Scandinavian countries. 
Please introduce your founders, your core team and your broader team? 
The company is founded by three founders: Tadas Norusaitis, Algirdas Macaitis, and Jonas Dikmonas. They have a wide range of experience in managing IT, financial and manufacturing departments of leading Lithuanian companies. LastMile has great developers and managing teams as well. 
How has the business been so far? Could you share some numbers to illustrate this (users, sales, etc)? 
The team already achieved incredible results. The company has 90% month on month turnover growth. The average delivery time is 53 minutes with 4.7 out of 5 customers' feedback rate. 
Future plans, ambitions? Simply speaking – what's next? 
Expand abroad and become one of Top grocery delivery in the EU, and of course, reach the Unicorn status in next 3-4 years.
Thank you for the interview!
Check out for more interesting interviews with startups here.