Startup Of The Week: Fleming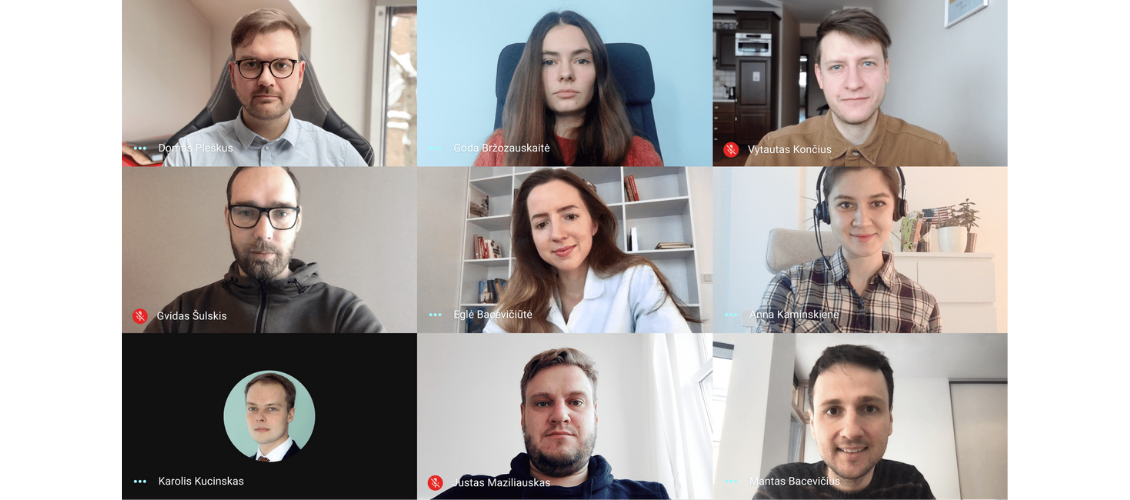 Healthcare innovations are happening at a fast pace. If you take a look at some of the most revolutionary changes in healthcare tech over the last decade, you'll notice a major spike in the role startups play within the healthcare ecosystem.
And this week we present a startup that makes revolutionary changes in healthcare as well, our Startup Of The Week is Fleming! Their team shares with us some most interesting facts about their startup.
Tell us about your startup. What is Fleming? And how does it work?
Fleming is what makes you reconsider healthcare. We are talking about doctors who can help in a few hours (even in the middle of the night), notifications that remind you to take medications, trustworthy medical information written in your native language, just a few clicks away from you. Users can also add the data from wearables and health apps so that a doctor could make a more accurate diagnosis. After the visit, they can see information about prescriptions and diseases, order a medication delivery, make a follow-up. In the future, wellness data will also be incorporated with AI symptom checkers to foster early diagnostics. In short, Fleming is a digital clinic solution that allows people to take care of their health in a smart way, says co-founder Domas Pleškus.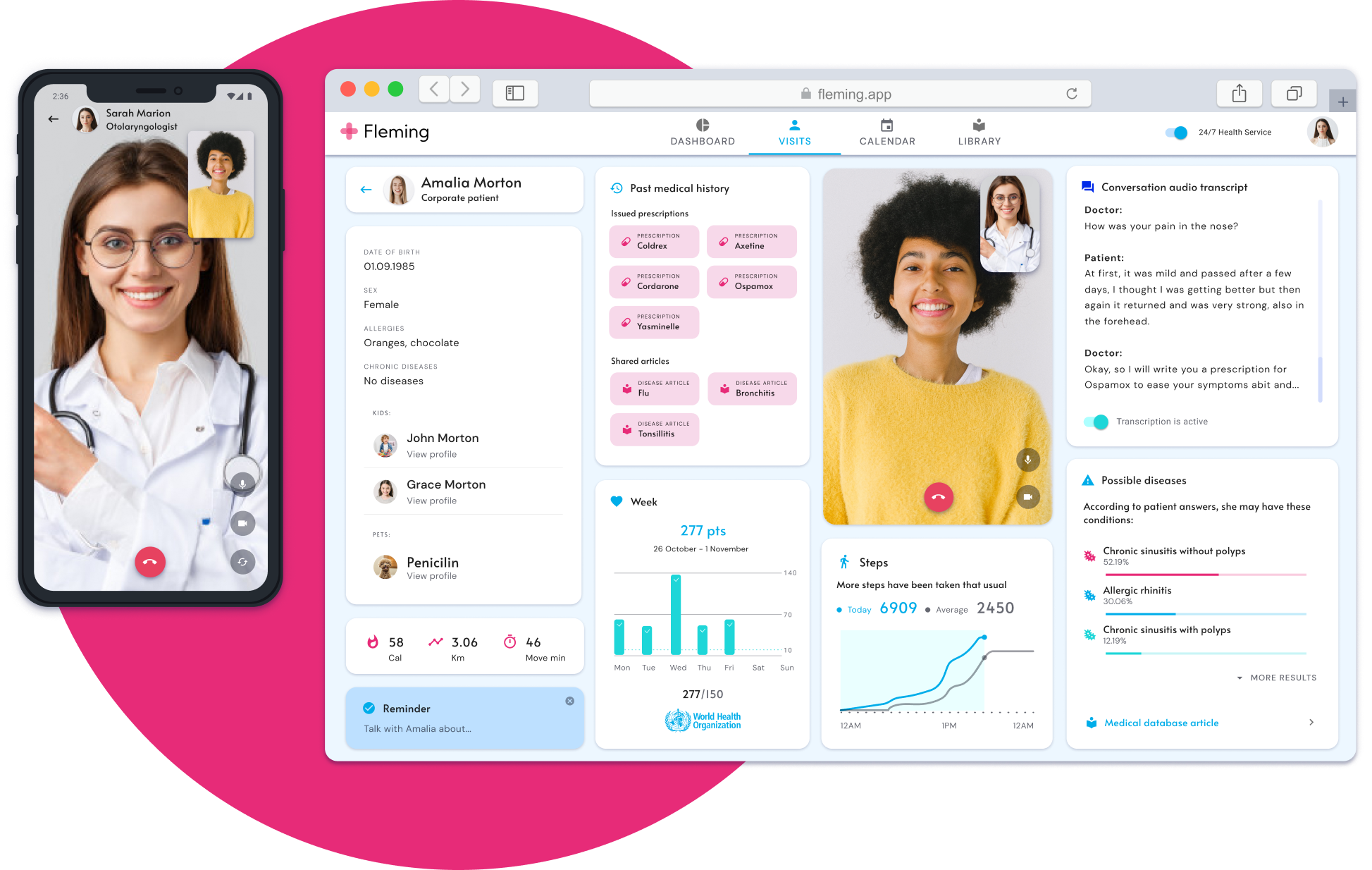 What are your competitive advantages that work? What are your competitors?
We aim to provide versatile healthcare that facilitates every stage of personal management, from promoting healthy habits to assisting treatment after diagnosis. Our competitors mainly focus only on remote visits and pre-consultation examinations. These are companies operating in the United States, such as K Health, or globally: Babylon Health.
What were the reasons behind coming up with this idea and launching this product?
We have long noticed the potential of digital technology. A new culture of service delivery has already formed: people are used to getting a quick response, services are no longer limited to a specific area. People can find shops from all over the world in their pockets, local restaurants bring food to the doorstep of their homes. However, we see little change in healthcare delivery: long lines and time spent in a doctor's waiting room still consume our precious minutes that often turn into hours. Our mission is to provide a new healthcare standard to everyone, no matter where they are, as soon as they need it, notes co-founder Mantas Bacevičius. 
When exactly did you launch, what were the main challenges before launching?
Our launch date is awaiting us in the future, and the main challenges are always to ensure the quality of the product, as the HealthTech field requires us to have the highest standards.
What are your target customers? Both in terms of user profile and geography? Do you have some already?
Our target customers are people seeking more comfortable and affordable care. Since we connect doctors and patients remotely, there are no geographical limits. Patients can even be traveling or working abroad and still get medical care. We already have some companies that are interested in our services and are likely to work with us after the launch.
What are the biggest challenges while working on this product and how are you overcoming it?
Our biggest and most sophisticated part of the project is an AI-based symptom checker. It is a program that collects user-provided information about symptoms, takes into account biopamaters data, and then checks for the best match in the database of all known diseases. We wish to create an example of interoperability in healthcare by connecting various points of a person's health data with our database to allow early diagnostics, explains the chief technical officer Justas Maziliauskas.
Tell us more about funding. How did you get it? Do you seek extra funding?
The Fleming project is funded by the European Regional Development Fund program for 2014-2020.  We are always open to collaborate with other parties in order to keep growing.
Please introduce your team!
Our team currently consists of ten people. Fleming founders: Mantas Bacevičius and Domas Pleškus, specialists from computer science: Justas Maziliauskas, Anna Kaminskiene, Rokas Milaševičius, a resident doctor Eglė Bacevičiūtė, data analysts: Gvidas Šulskis, Goda Bržozauskaitė, Kristina Petrošiūtė, and the latest addition to our team –  product owner Vytautas Končius. We have formed a passionate team that wants to challenge existing standards and make actionable changes in one of the most important sectors of society, healthcare. To make sure that our efforts are accurate, we collaborate with medics and an AI specialist from the Vilnius University of Applied Science. These specialists help to ensure that the medical information we will provide to our users is correct and accurate.
Strong startup culture isn't something that can be created overnight but it can be worked towards with some conscious moves. So what are your moves towards this?
We are young, innovative people and our passion for the project drives us forward. Our team is growing every month, but we are trying to keep a flat hierarchy as much as possible to motivate outside-of-the-box thinking and creative problem-solving, explains the founders. 
Bonus question: what's next? Tell us about your future plans.
To conquer the world or rather make it a better place. Releasing our first product in the United States, where remote healthcare is strong, is our first step. As for the product itself, we will continue to develop the app and add new functionalities. Our plans always focus on the best ways to enhance healthcare delivery.
Fleming, thanks for sharing your story with us!