Startup of the Week: Eneba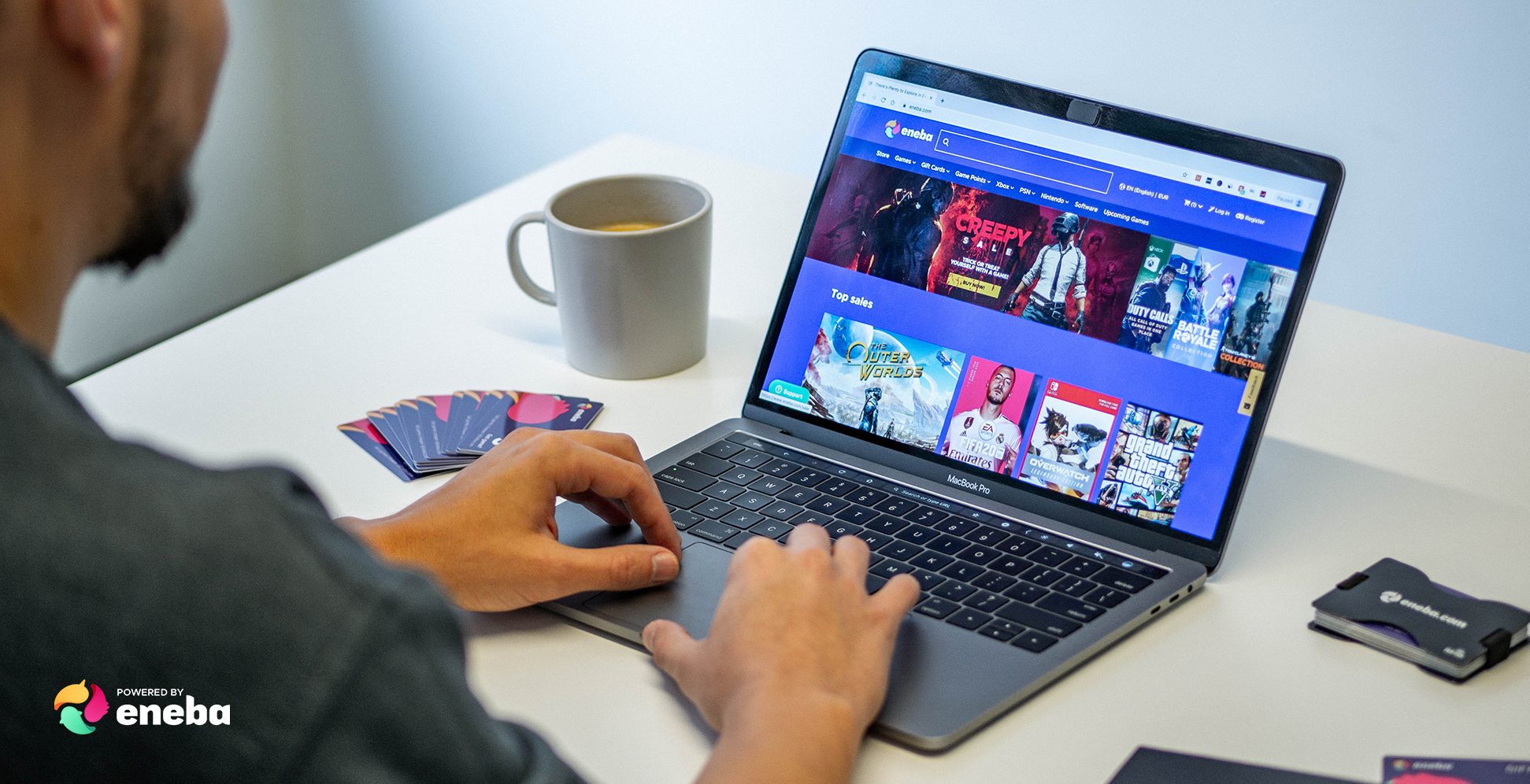 Have you heard before about Lithuanian startup which attracted 2,5 mln Eur investment? Yes, it's Eneba – a new video game marketplace where gaming enthusiasts can easily and quickly buy and sell their digital game keys without the risk of fraud. As Žygimantas Mikšta, the Co-Founder of Eneba said: "We don't just sell games. Eneba is a community of gamers thriving to share knowledge and insights about our favorite form of digital entertainment. Among the likeminded people from Helis, we're building the community of gamers from all over the world."
So Žygimantas, what are your competitors and competitive advantages?
There are a lot of gaming marketplaces in the world, however, we feel we can beat them because they don't innovate anymore. Here, Eneba has the advantage – we're putting a lot of resources into the development of Eneba platform – a team of brilliant software developers is making our marketplace faster, safer and easier to use every day. Additionally, we're successfully working on eliminating the risks common in our business area. We carefully select and examine our game distributors in detail in order to ensure the best quality service and minimizing customer risk. We are creating tools for our sellers to be more liquid. In addition, we're also offering our users many localized services such as local language browsing, local payments, support, etc. We are learning from our competitor's mistakes and are trying to control our growth. Planning it makes us more effective.
What were the reasons behind coming up with this idea and launching this product?
The main reason to start our business was our passion for gaming. We believe that games are a form of art worth sharing, so we decided to make a product that makes the process of buying (and selling) games much easier. There are still a lot of regions in the world where gamers can't access certain games due to regional locks, the process of purchasing a certain game title is not possible because the official seller of the game has no local payment methods in place. We're solving that.
When exactly did you launch, what were the main challenges before launching?
Eneba launched exactly one year ago. We began our business in Europe and quickly caught up with the competition. Right from the get-go, our main challenge was to make our marketplace truly global. While we were proficient in user acquisition, we had to dedicate some time in order to implement a variety of payment methods and localization suitable for regions outside Europe as well.
Additionally, unlike our biggest competitors, we didn't want to allow everyone to sell their goods. Other marketplaces have a huge risk of fraudulent sellers, so we wanted to tackle this issue right from the start. We carefully select our game distributors, to ensure the best possible service for our end-user with a minimal chance of risk.
What are your target customers? Both in terms of user profile and geography?
Games are for everyone, therefore, Eneba is for everyone. We started our business by introducing ourselves to the European gaming fans and noticed that there's a big untapped market in LATAM. Throughout our first year, we dedicated our efforts in making sure that we have a strong presence both in Europe and in LATAM. Now, as we're continuing our growth the next step is the biggest gaming market in the world – the US.
What are main challenges while working on this product and how are you overcoming them?
Our current biggest challenge is minimizing the risks prominent in the marketplace business. Here, users sell their goods to other users and it's hard for us to keep track of everything. Even with our careful selection of game sellers, we're noticing that there's a lot of more improvements needed to ensure smooth and risk-free transactions. To solve this we're constantly expanding our support and development teams, making Eneba safer and better with each passing day.
How are you funded? Do you seek extra funding?
We started our business with our own 1 million euro investment. Recently we've also successfully closed 2,5 million euro seed round which was led by UK-based VC InReach Ventures. However, we're constantly looking for new partners which can help us out to change the rules of the game in the gaming marketplace business.
Please introduce your founders, your core team and your broader team?
Our co-founders Žygimantas Mikšta and Vytis Uogintas have been working together since 2012 when they founded and expanded digital marketing companies SEO Helis and Cocos. In 2016 two friends also founded another company Helis LT which specialized in software development and outsourcing. Last year the company was sold to Tesonet so that the co-founders could focus on the development of Eneba platform, which was noticed by Inreach Ventures. Now we have more than 40 professionals working on Eneba project – marketing specialists, business development agents, risk management analysts, etc. 
How has business been so far? Could you share some numbers to illustrate this (users, sales, etc)?
Eneba is currently operating in the European and Latin American markets. We're calculating more than 1 million unique monthly users using our platform and expect to reach at least € 8 million GMV by the end of the year.
Future plans, ambitions? Simply speaking – what's next?
Our biggest goal for the upcoming year is to expand Eneba into the United States. It's the biggest gaming market in the world, which means there's a lot of competition there. However, we believe that Eneba has a lot of advantages compared to other marketplaces, so we're optimistic about it.