Startup Of The Week: DOUP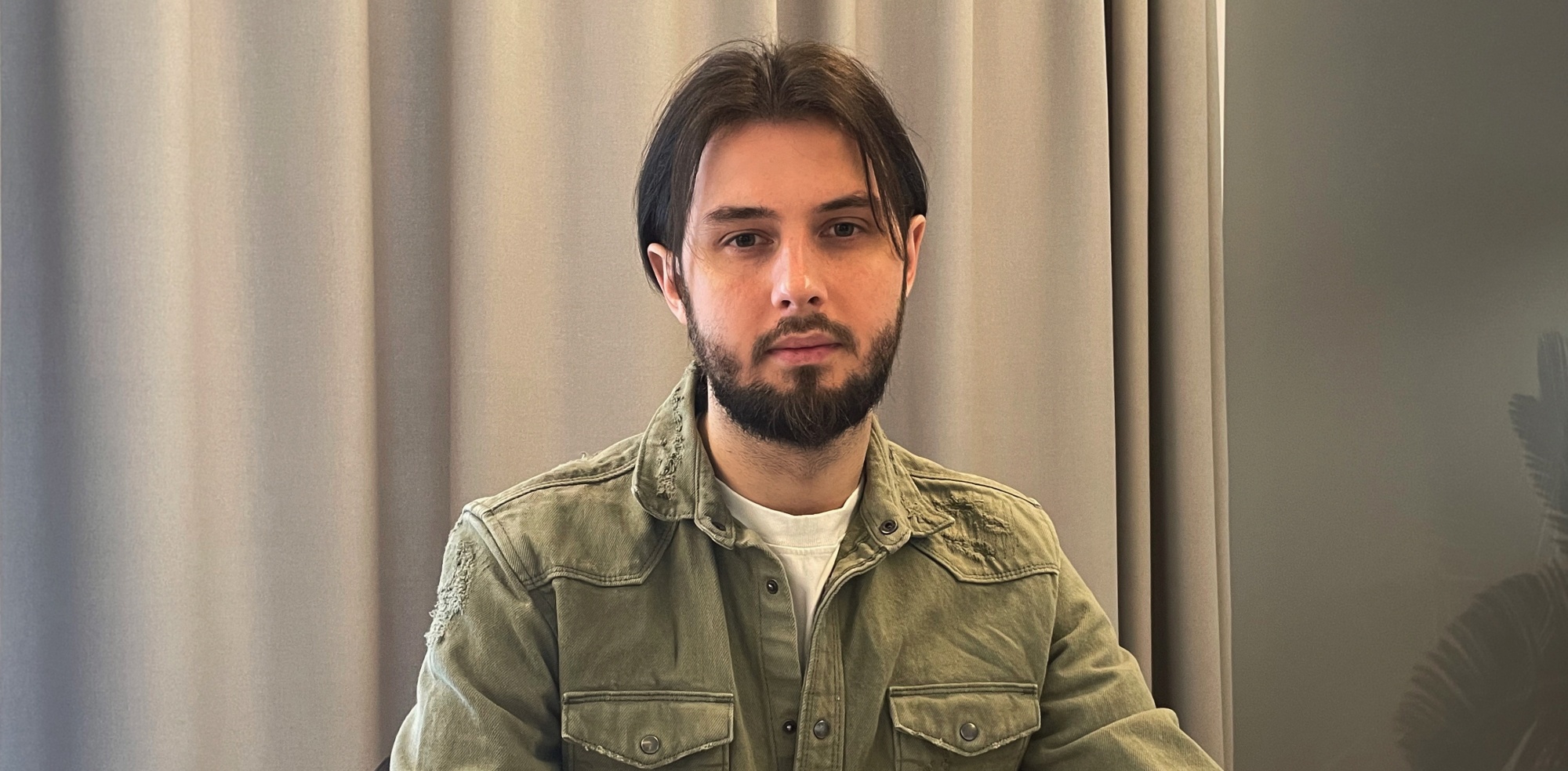 Do you often receive or hand out business cards? Even though it still is a popular way to share your contact information, research shows that 88% of those cards get thrown away in less than a week. The result of that – your contacts get lost, you have to keep spending money on new cards and it is not environmentally friendly.
That is why startup of the week DOUP created an alternative – a modern solution that holds your contacts and business information, that can be easily shared with anyone who has a phone. Let's read their story: 
Tell us about your startup. What is it? And how does it work?
Doup is a new generation of business cards. We have 4 different NFC products in our product range – bamboo and plastic cards, stickers and bracelets. Customers who purchase any of Doup's products receive free access to the Doup platform, where they can create their personal account and choose what to display in it – personal and contact information, social networking accounts, page links, PDF, WORD or PPT documents, photos, videos and other key information.
Besides, recipients of the card can save all contacts to their phone with just one button, thanks to the smart Doup functionality. Most of our customers use Doup cards instead of business cards, however, the possibilities to use it are much wider – for some customers these cards even represent the company page, all thanks to the possibility to have a unique account link.
What are your competitive advantages that work? What are your competitors?
First of all, it's a platform. It is well developed, and the functionality is really wide. Most Lithuanians are just beginning to get acquainted with NFC cards and their operation, so for many it's a new thing. When they see our products and how they work, many of them are simply amazed and do not understand how this can work in general. There are only a few companies in the world developing a similar product, however, they are only strong in certain markets.
What were the reasons behind coming up with this idea and launching this product?
Over time, all products become more competitive, more innovative and modern. The same was supposed to happen with regular business cards, which are already becoming a thing of the past.
First of all, we wanted to solve the following 3 problems: to save companies the costs of producing business cards, to increase the possibilities of contact sharing and to ensure that they will not be lost within the first days.
Ordinary business cards have very limited capabilities, companies spend a lot of money every year ordering large amounts of cards for their employees and 88% of business cards handed out get thrown away in less than a week, so the contacts are lost and not saved anywhere.
With Doup users can share almost everything – personal information, social network profiles, page links, photos, videos and many more. With only one Doup business card, users will be able to share their contacts with others thousands of times. And the best part is that people who receive contacts through the Doup card will be able to save the contents of the user profile to their phone with a simple touch of a button.
When exactly did you launch, what were the main challenges before launching?
As this is not my first startup (I am one of the co-founders of the Contribee monetization platform), I already had the know-how in the startup development process – it helped a lot at the beginning.
We started with this project more than half a year ago, and the biggest difficulty was that we did everything only with our own money. It really took a lot of investment, both in the product itself and in the communication, advertising.
Of course, the project started only after half-year of hard work – the refinement of the concept and functionality, platform development, ordering materials, etc. However, it is already bearing fruits – we have more than 3,000 users, while most of the sales come from the recommendations.
What are your target customers? Both in terms of user profile and geography? Do you have some already?
Anyone can become a Doup customer – from an entrepreneur to a freelancer or even a student. Doup is not just a business card – it's so much more. For small businesses, Doup card can even replace a company page – here you can provide all the necessary information. Even students are using our cards to quickly share their TikTok account with friends. Companies buys our products for their employees instead of business cards, for motivation or as gratitude for good performance.
What are the biggest challenges while working on this product and how are you overcoming it?
The biggest concern was financial issues. We recently launched the Doup app, which makes it even easier for users to edit their profile and share contacts even when they leave the physical product at home. Also, we recently launched a Doup PRO version. It all cost a lot, so almost everything that we earn from our sales is invested in the project itself. So after receiving the investment, we could take the whole project to the next level.
Tell us more about funding. Did you get any already and how? Do you seek extra funding?
We are actively working on this. After having great interest from customers in Lithuania, we want to offer Doup to foreign markets as well, and this requires additional investments.
We had recently received an investment offer of EUR 100 000, but we did not agree on some issues, such as valuation, so we refused this investment. Also, we are looking not only for potential investors, but also for new team members, specialists in their field, who would cover important day-to-day tasks.
Please introduce your team!
Currently, our team consists of 4 people: co-founders Mantas and Vytautas, IT developer Eimantas and one sales person.
Strong startup culture isn't something that can be created overnight but it can be worked towards with some conscious moves. What are your moves towards this?
Probably the most important thing is to define your startup values. This is important in identifying what our product will look like, and what significance it will have for our customers and society.
Doup is more than a product – we want to create a lifestyle, a "super app" that would be a key part of the persons professional life.
Bonus question: what's next? Tell us about your future plans.
First of all, we are planning to sell Doup products at various physical stores. Also, we are preparing our marketing and sales strategy for selling Doup products on foreign markets. And, of course, working hard every day to improve the product, the platform, the app, and the consumer experience.
Thanks for sharing your story!