Startup Of The Week: Cogastro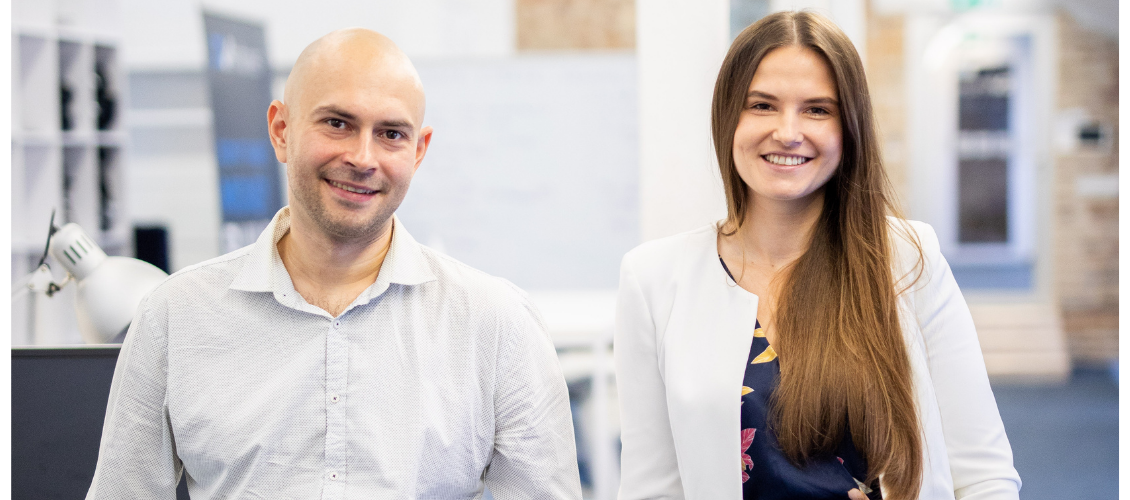 Insect farming? Sounds like an interesting topic. Insects provide a very promising alternative for the future production of animal protein. 🐛 But how the technologies can make it work? A great example of it is our Startup Of The Week – Cogastro. That's why we talked to Mante Sidlauskaite, CEO at Cogastro about their technology and what is behind it. Sounds interesting? Read the whole interview with her.
Tell us about your startup. What is Cogastro? And how does it work?
Cogastro is a data gathering and analysis platform that empowers quicker access to knowledge, optimization, and control of insect farm daily operations. Cogastro helps to eliminate farming-related risks and assure traceability. It is achieved by providing the access to its data gathering and analytics tools for the annual license fee.
What are your competitive advantages that work? What are your competitors?
Indirect competition is farm management solutions that are built for other agriculture businesses. However, the insect farming domain requires specific industry knowledge so no livestock software could be easily adapted to fit for insect production. Another competitor is custom development service or in-house development; however, it is time-consuming. It requires the investment and the skills, and there is always a high risk that you might end up with the not desired result. We are in communication with several large insect farms that have started to build their information monitoring tools but do not have a working solution yet and have some above-mentioned constraints to continue building it.  
What were the reasons behind coming up with this idea and launching this product?
The main motivation for me to found the business was the environmental impact we reduce by delivering the solution. There is an obvious global protein problem both in the feed and food industries. Due to fish meal production oceans are becoming overfished. Soya as livestock feed has a high environmental impact as it requires a lot of land. At the end of the day, the consumption of proteins from traditional livestock for food should be replaced as well in order to reduce emissions, deforestation, and fresh water usage. So, insect production that consumes less water, land and emits less CO2 as an alternative is an exciting industry for us where we see a lot of potentials. We could put our time and efforts into trying to increase efficiency save time and bring additional value for other industries, but the truth is that is much more rewarding to bring this to the novel industries that tackle important issues.
When exactly did you launch, what were the main challenges before launching?
We launched the commercial version of the solution in 2020 April. We created a flexible framework that covers a high number of process variations. At first, the difficult thing was to convince the companies that the solution can facilitate individual needs. By having more of them on board we confirmed that there are industry standards that are defined by insect biological aspects and traceability regulations for feed and food and despite that each company is unique they all have similar challenges that can be addressed with one solution.
What are your target customers? Both in terms of user profile and geography? Do you have some already?
We do have customers globally in each region. Most of them are located in Europe – in such countries as Sweden, United Kingdom, Lithuania. We work with Black Soldier Flies, Mealworms, and Cricket farms. They can be both stages, pilot and large production. The size of the facilities varies based on their stage.
Usually, the end-user of software is the rearing or operation manager, entomologist, and biologist on the client's farm.
What are the biggest challenges while working on this product and how are you overcoming it?
I guess we were lucky to meet the right people from day one. We do have incredibly supportive investors with huge knowledge in SaaS and B2B sales. Doing global sales perhaps would be difficult without having support from 70Ventures. Also, one crucial fact in the success of our start was that we started having a strong connection with our first customers who were involved in the very beginning of product development.
Tell us more about funding. How did you get it? Do you seek extra funding?
Some of the funds we attracted by participating in few pitch events and getting noticed, some came from the personal network. Also, we used the opportunity provided by Koinvesticinis fondas that I would highly recommend checking for any company that is currently seeking funds.
Currently, we are looking for extra funding to develop several important parts of the solution that would help to offer additional value to our current and future customers and reach the next milestones.
Please introduce your team!
My business partner is Artur Bartkevic, he joined the company with more than 15 years of experience in software development. One of his first jobs was building an application for agriculture. Our colleague Marius Kaunietis is an expert in mobile technologies and makes sure our information-gathering part of the solution is pleasant to use.
Strong startup culture isn't something that can be created overnight but it can be worked towards with some conscious moves. So what are your moves towards this?
We always put the customer first. Any discussion within the team starts with what customers want and what is an actual outcome they want to achieve with the help of Cogastro.
⭐️ Bonus question: what's next? Tell us about your plans.
We are under the development of unique optimization algorithms, and this year at Cogastro, we are planning to expand our service portfolio by offering some additional IoT services to support data flow automation for our customers' growth. 
Thank you for the answers, Mante!
Find more interviews with promising Lithuanian startups here.