Startup Of the Week: Cargo stream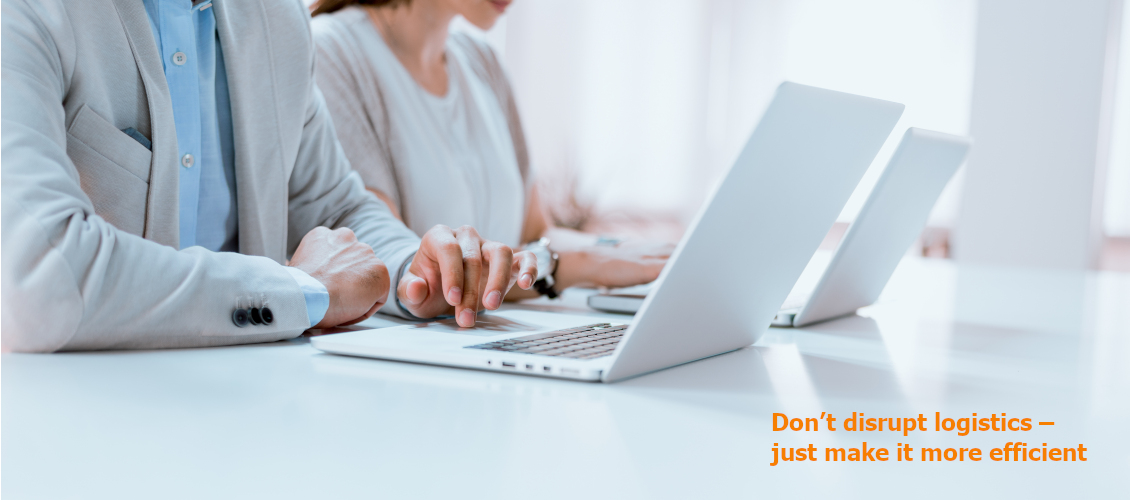 The road freight market is enormous globally, but it's still lacking technological implementation. This week, we're excited to present a management system of land freighting, created by Cargo stream. During the interview, Sarunas Bielickas, the COO of this startup, explains the management system can make the workflow of logistic transportation more dynamic and digitized.
So what is Cargo stream? How does it work? 
Cargo stream is the management system for the entire logistics chain of land transportation, mainly trucks. Shortly, it's a management of land freighting. We can explain in a very simple fashion how it works. Offers added value for all participants:
Cargo sender books transportation from their partners privately or publicly in the marketplace. 

The logistics company gets accurate information about the order and can easily forward transportation.

Recipient tracks the transportation process live and can anticipate the exact delivery time.
Also, cargo tracking through integrated different telematics. Overall our system allows for faster payments, cost-saving, reliability, and transparency.
What are your competitors and competitive advantages?
If you read the descriptions of logistic management systems on their websites, every one of them looks very alike to each other. We can make a strong statement that Cargo stream is managing the entire logistic chain in real-time. To be fair other products usually manage only one process from a chain or only manually can switch the status of transportation or warehousing. 
In our case we have developed an app for drivers and warehouse managers, integrated telematics, created the platform with the communication channel. This compilation of capabilities provides modern digitalization of logistics processes and their documentation for clients.
What were the reasons behind coming up with this idea and launching this product? 
The land freight market is barely digitized. Also, it's very fragmented with thousands of forwarders and carriers, limited transparency and much more. 
Cargo stream came to the market with strategy: don't disrupt logistics – just make it more efficient and systematic. Timing is the most important thing in any startup's success. Even the logistics market is huge and successful, but technologically it's not savvy enough. This situation brings a lot of challenges as well. Even this sector is appealing but you can't step in the game with an inexperienced team or small capital.
The land transportation sector has an interesting attribute. The logistic from A to B is quite a dynamic process and sometimes it doesn't look like that from outside. But the dynamic operations can be structured and make a smooth workflow, what Cargo stream and presents.
When exactly did you launch, what were the main challenges before launching?
We have launched with pilot clients at the beginning of this year, so freight has already shipped across Europe through the Cargo stream. 
The most significant challenge so far is to train transportation managers and forwarders who understand that methods like paper documents, plenty of calls, and internal CRM can't prove the right management of transportation. 
Also, we see the situation that forwarders and transportation managers can be very stressed out in daily tasks.  Knowing that reasons with solutions are clear, it shouldn't be this stressful way. Of course, they need to change old habits and inefficient routines which they are used to do now. 
What are your target customers? Both in terms of user profile and geography?
Each cargo sender or recipient is our customer that uses land transportation with trucks. Also, every SME logistics company can utilize our software as the main communication channel with clients. 
Cargo stream service is very relevant even for the largest logistic companies as a self-service portal for existing clients. 
For this year we are very focused on Europe.  
What are the main challenges while working on this product and how are you overcoming them?
Our IT developers have a lot of experience in programming self-service portals in other sectors, so we can honestly say that the challenges are less related to technical solutions more with inefficient habits in the sector. The only way to overcome such challenges is by education, workshops and presenting in practice how users can improve their workflow.
How are you funded? Do you seek extra funding?
We are in the stage of raising funds. Luckily, we have a commitment by VC from Poland to co-invest. At least now we can still add one more investor or VC to the table.
At the end of 2019, Cargo Stream received investments from the NLA.vc fund – Next Logistics Accelerator in Hamburg, Germany, which invests only in technology for the logistics sector. It was the first investment into Lithuanian technological start-up from German venture capital. 
"By analyzing all logistics start-ups' in the Baltic region we have chosen Cargo stream like innovative and the biggest potential possessing platform, which team surprised with complexity even in early-stage: full team, technological solution, marketing strategy, experienced specialists – all boxes are checked," shared Ricardo Beck, the investment manager of NLA.vc fund.
Please introduce your founders, your core team and your broader team?
We are the core team of nine people, including four Co-Founders.
Also, we have additional support with outsourced extra fifteen specialists that can be instantly added by occurred requirements or projects. 
We have experience inside the team that can be required for such a company to work successfully: from IT experts to logistics consultants, from business developers to chairman of boards. 
How has business been so far? Could you share some numbers to illustrate this (users, sales, etc)?
Everything is great because it is according to our plan and strategy. Our team is very mature, not like in a standard startup. We aren't in the rush with scaling. At the moment, we are building a methodology to be prepared for international growth and a fast scale. 
If you would study a lot of startups which started getting sales numbers but unfortunately burned down themselves with reputation and bad services, bad customers support. 
On the other hand, we are building a methodology and preparing for hiring more people globally. New international team members are expected to have the right structure and guidelines on how they have to operate to bring the best results for the clients. 
Future plans, ambitions? Simply speaking – what's next?
Cargo stream is in the process of preparing entities to cover main countries in Europe. 
We are planning to have a couple of subsidiaries this year. Also, we are still deciding about Scandinavia and the UK and how we are going to operate there. The situation with Brexit is still not clear.
We have already caught up with leaders of the market and we want to pass them with better technology, integrated artificial intelligence, best users experience and more.
Of course, we plan some exotic projects for a longer period, but it's not the time to speak about them publicly. 
Thank you for the answers!
Check more interesting interviews with Lithuanian startups here.