Startup Of The Week: BOLDR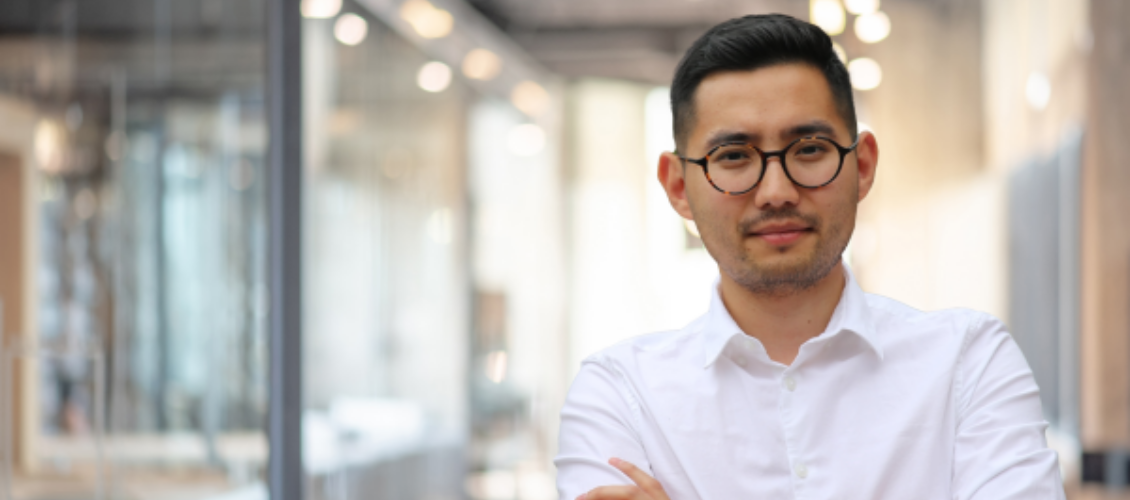 What if we told you that there is a way to reduce energy bills in your home by up to 30 percent? Sounds too good to be true? Not anymore. Startup of the week BOLDR, that is currently being developed in Lithuania, has a solution that helps renters and homeowners save money because of their innovative product. The startup produces a smart and cost-effective electric heating technology that requires minimal to no installation or maintenance/servicing costs. Lets' read their story:
 Tell us about your startup. What is BOLDR? And how does it work?
At BOLDR, we produce smart, sleek and cost effective electric heating that helps renters and homeowners reduce their energy bills by up to 30%. Unlike traditional heating & hardware, our products get better with time through every new software update. Our flagship products are called Kelvin and Fara, and each address a different customer need and price point. 
What are your competitive advantages that work? What are your competitors?
We are changing the way we heat our homes. It happens because we want more cost effective systems or because of environmental reasons which are being supported by legislation. Cost effective electric heating like heat pumps or air conditioners have very expensive upfront costs and high maintenance costs. They are also not a viable solution for renters or those renovating. On the other hand, there are traditional portable electric heaters, which are typically expensive to run, clunky to operate and an eyesore in the home. At BOLDR we produce smart, sleek and cost-effective electric heating that is a suitable choice for homeowners and renters alike. Our technology requires minimal to no installation or maintenance/servicing costs. Another big benefit and something that stands us further apart from the competition is that each heater comes with a wireless thermostat, which delivers accurate temperature and humidity readings in every single room. All of the above at a very competitive price that fits a wide range of audiences. 
What were the reasons behind coming up with this idea and launching this product?
Not much has changed in the way we heat our homes in the last 70 years. Currently, around 50% of homes heat with gas. Yet, gas boilers and gas powered heating appliances are set to be phased out over the next 10 years. With the electric grid becoming greener, electricity is best suited to replace gas as the main source of energy for heating. For us at BOLDR, we want to lead that transition in the residential space. Ultimately it comes down to genuinely giving people a simple solution with transparency and more control of their heating. This also meant giving users the ability to reduce their energy consumption without giving up comfort.  
When exactly did you launch, what were the main challenges before launching?
We started the business in November 2021. One of the main challenges was finding suitable contract manufacturers for the products we had in mind. In the future we are determined to produce as much if not everything we make in Europe. 
What are your target customers? Both in terms of user profile and geography? Do you have some already?
We built our product for homeowners and renters. We see that users are often first time buyers or simply people that are looking to lower their heating bills. However, like many other companies we are always learning about our customers. A big share of our customers use solar panels and find our low wattage heaters a perfect heating solution. At the moment, our key markets are Europe, North America and the UK. Naturally, we see big D2C traction in North America and the UK, while a more traditional B2B approach is growing in Europe. The Baltic and Scandinavian market is where we hope to aggressively expand this winter through retailers, distributors and installers. 
The BOLDR team has a strong knowhow in e-commerce and D2C sales in the smart home/IOT sector. D2C through e-commerce allows BOLDR to build a strong and reputable brand with early adopters and to position itself as a leading start-up in the smart home environmental sector. The team also already has established relationships with leading online marketplaces. We have already been accepted to the Amazon Launchpad programme, which seeks innovative brands that have growth potential on Amazon. Finally, BOLDR will place its products in traditional retail in the EEA & North American markets. The BOLDR team also has existing relationships with retailers in the UK and an overall experience in putting products on retail shelves. 
We are also developing an ambitious B2B business model that goes beyond the traditional distribution network for heating, cooling and water. We leverage the highly crowded energy market and plan to work with energy/utility companies directly in distributing our products to the end consumers. In addition, our B2B route to market is through property management companies in the residential and tourist sectors where energy management and smart homes directly impact margins and prices. Finally, we are building local distributor and installer networks for BOLDR by partnering with solar panel sale and installation companies, as well as large heater and AC installer companies who have cornered existing local markets and are looking for up-sell products. To date we have already signed a distribution agreement with a USA online retailer, Greek energy reseller and a French heating installer. 
What are the biggest challenges while working on this product and how are you overcoming it?
The biggest issues we see are the global rising costs of raw materials and logistics, as well as the long production and delivery times of components in Asia. In order to overcome these difficulties, in the future, we are planning on bringing the supply chain to Europe and finding suitable partners to contract manufacture our range in Lithuania. As for rising costs of raw materials, we expect to gain benefits from economies of scale & make a saving by localizing production and cutting out bloated shipping costs. We are also looking to internalize the production of some high cost smart relay components in order to further improve margins and move away from expensive supplier relationships. 
Tell us more about funding. Did you get any already and how? Do you seek extra funding?
To date we have financed the company with savings. We are currently looking to raise seed investment, which would allow our company to achieve quick growth and open new markets by expanding into cooling. We have a hard commitment for 50% of our target round and are looking for angel investors in the Baltics at this moment. Reach out if you are interested in finding out more.
Please introduce your team!
Toma and I (Madi) have worked together at an IOT company for two years and have joined forces to start BOLDR. We take a lean approach that is backed by a strong product management team. Our experience in finance, VC, technology companies and product management allowed us to quickly get to product-market fit while building a core team that comprises sales and marketing, product development, and supply chain management. Our team has proven experience in developing, certifying, and selling IOT products for consumers in the EU and North American markets. In addition, the founding team brings industry contracts to the table that are necessary for early growth and market expansion as demonstrated by early agreements. We hope to be hiring for R&D  again in October so if you are a hardware or firmware engineer get in touch.
Strong startup culture isn't something that can be created overnight but it can be worked towards with some conscious moves. What are your moves towards this?
 This is something that Toma and I know a lot about. The people that work in the company are always the biggest investment and require the most resources, so retention is key in order to build a foundation to scale from. Company culture defines that foundation. Although we have been working remotely, we are looking forward to opening our Lithuanian office and bringing the team together. 
⭐️Bonus question: what's next? Tell us about your future plans.
 Winter is coming! This means a busy period for the team, rapid growth and hopefully another investment round. This should allow us to put out a new product in the Cooling space that quickly and simply retrofits existing systems into smart home units. We are very excited about this product and should be able to share a minimal viable product this autumn. 
Thanks for sharing your story, BOLDR team!