Startup of The Week: blockbank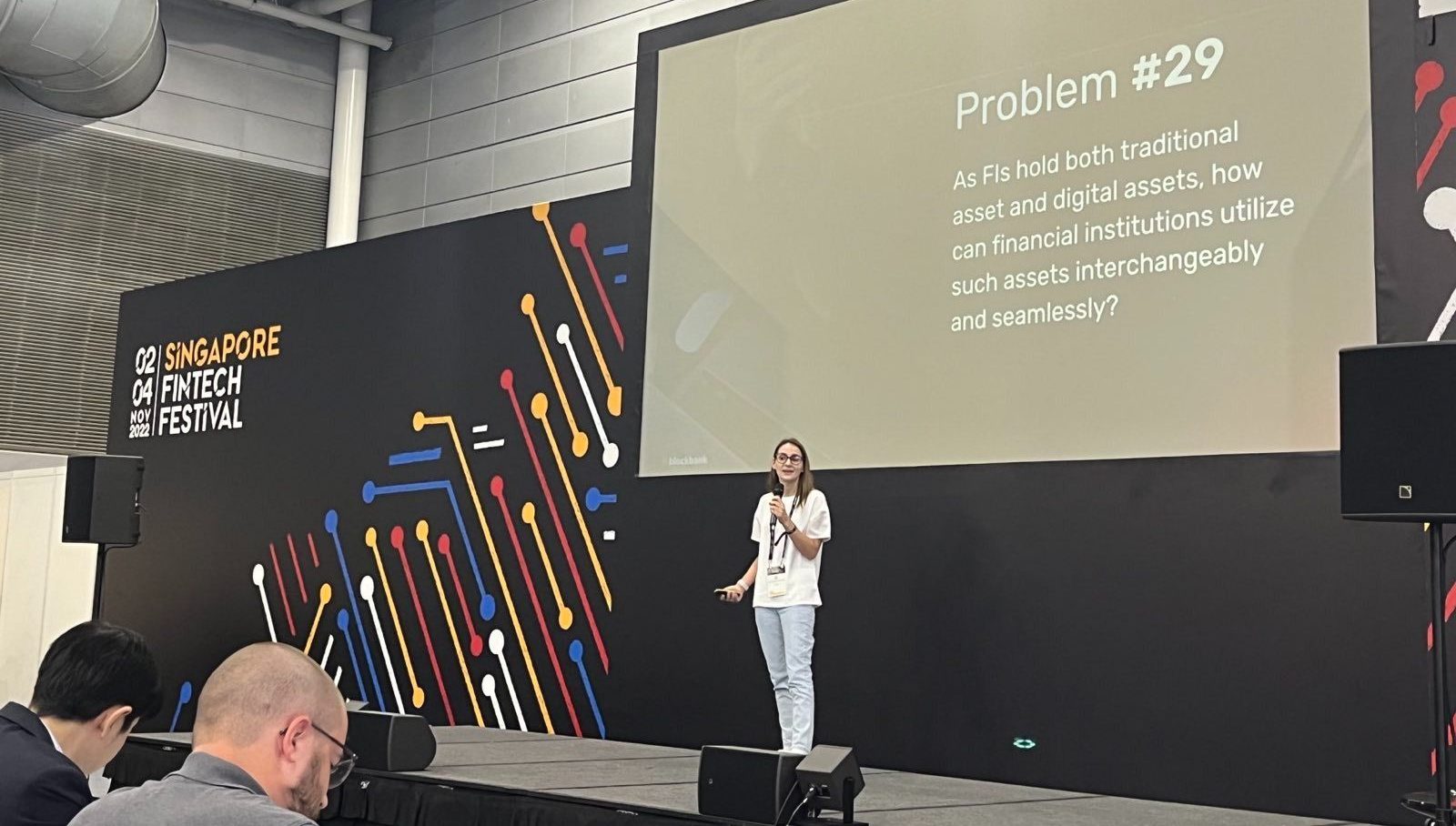 blockbank is the world's first super app that enables users to access decentralized finance, centralized finance and neobanking – all in one place. Connecting multiple back ends with a single front-end gives users an elegant and hassle-free way of managing their finances. This can only be achieved by deploying next-generation technologies and blockbank is a recognized powerhouse on the world stage for technological innovation.
The team has chosen the true startup hub, Lithuania, to reshape the future of digital banking. Yet its message and mission spans the world: from Singapore to Toronto and back to Vilnius. 
CeFi & DeFi, without the Complexity
"Creating a neobanking super-app for crypto and digital assets has always been blockbank's ultimate vision since its inception. Throughout this past year, we have listened to our growing user base, acquired global licenses, and built one of the most technologically sophisticated pieces of software in this space," said Anastasija Plotnikova, the CEO of blockbank.
Although many applications offer all-in-one solutions for CeFi and DeFi platforms, most fail to provide an easy-to-navigate interface for users. Even though the underlying technology is sophisticated, blockbank's interface is simple and elegant, making it easy even for novice investors to use. In addition, the application offers users a host of enhanced features which has truly revolutionized how users interact with their digital assets.
Big name partnerships
The recent V3 update has included partnerships with some of the most significant and influential players in the industry. Headline-grabbing collaborations with Avalanche, Fireblocks, Unstoppable Domains, and SumSub deliver even more value for end users, empowering them with enhanced access, security, convenience, and speed.
Integration of Avalanche allows users to directly access the AVAX chain on the blockbank app and trade tokens, including $AVAX.
To achieve the highest forms of security, blockbank has integrated Fireblocks, a leading blockchain custody service provider for moving, storing, and securing digital assets.
An industry leader – Unstoppable Domains, has been introduced to the app and offers users a replacement for a long and complicated wallet address with an easy-to-remember wallet domain. 
To combat the challenging process of identity verification, SumSub has helped to make the KYC (Know Your Customer) process faster & more convenient. 
The Future is Female
The non-stop track record for successful product building hasn't gone unnoticed: the blockbank team has been participating in notable events and hackcelerators around the world. The only female-led company among all finalists – blockbank, was announced as the winner of the European Fintech Hackcelerator by Accelpoint. The firm was also invited by the Monetary Authority of Singapore to participate in the Singapore Fintech Festival last month.
CEO of the company, Anastasija Plotnikova, is a recognized, respected thought leader in the industry who is often invited to speak at industry events. She was recently invited to speak at the Moterys Investuoja, taking place in Vilnius. The conference is organized by We Invest – a reputed platform founded by a Lithuanian ex-regulator and  Verslo Zinios – the leading business portal in Lithuania. At this event, Anastasija covered the topics of startups, crypto-assets, and NFTs. In attendance was Lithuanian Prime Minister, Ingrida Šimonytė, who actively supported and participated in the discussion. It was a clear demonstration of Lithuania's commitment to business development and growth.  
What's Next? 
Even though the events of late have rocked the industry, blockbank does not plan to sit still. The recent V3 release is a testament to the firm's commitment to continue enhancing the application, despite challenging market conditions. blockbank continues to work on aggregating even more financial services into a single application with the release of a new debit card and other services expected in the coming months. Despite recent headwinds, the team at blockbank remains resilient in delivering on its mission of building the next generation of digital banking for its customers.