Startup Of The Week: Billo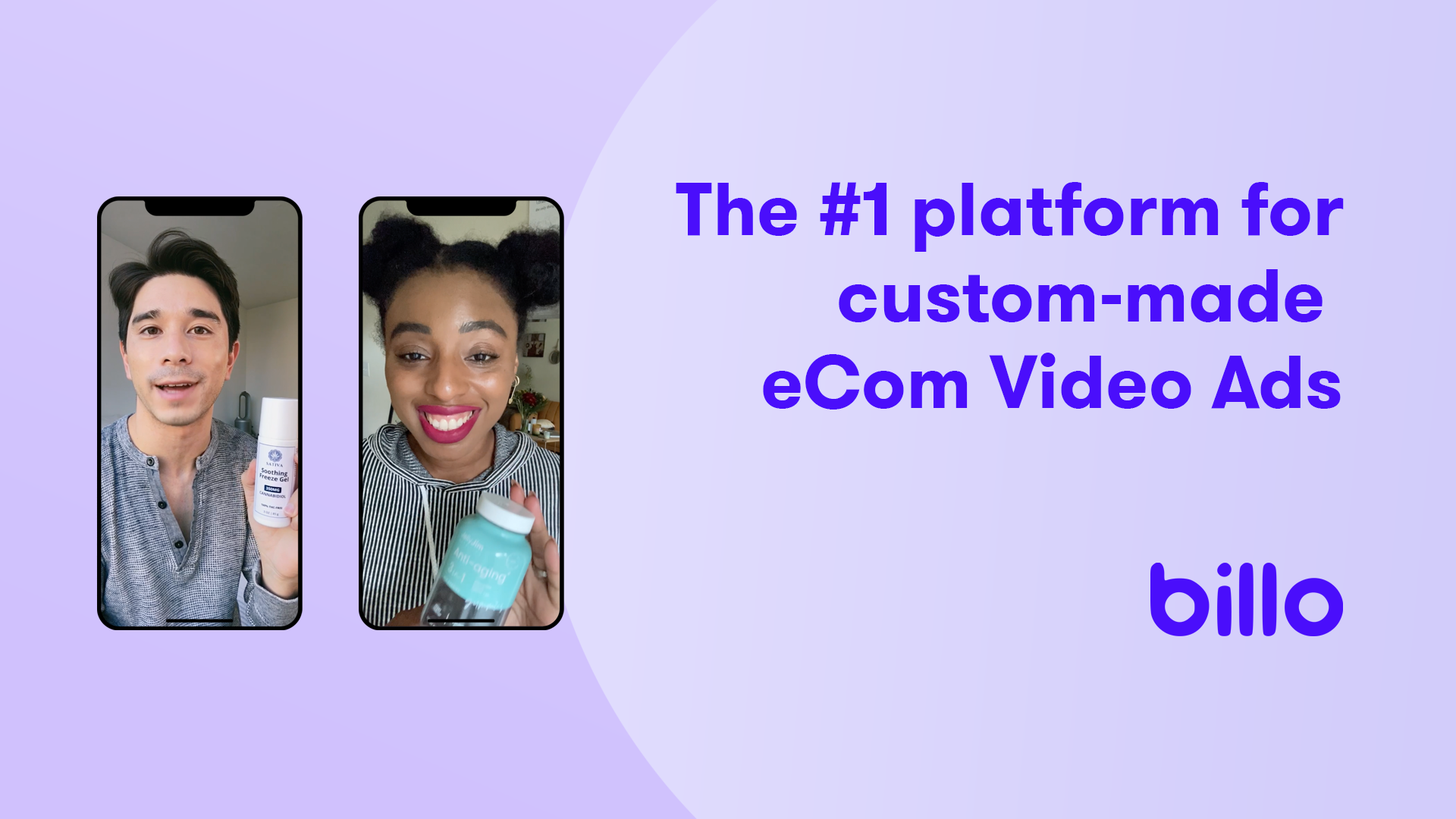 This week Startup Lithuania introduces a startup that is a community marketing platform that allows brands to interact with their user community by creating and assigning a variety of tasks. Our Startup Of The Week is Billo!
Tell us about your startup. What is Billo? And how does it work?
Billo is an online managed marketplace where eCom businesses (brands) get their marketing videos custom-made by a community of video creators for as little as $59 per video.
For businesses, it takes 1 minute to create a video task on Billo platform. Video creators then apply for the task through Billo mobile app, and the brand decides who gets the job. The client sends them the product. Selected video creators shoot the videos, submit them to brands and get rewards once videos are approved. At the end of the process, eCom businesses get final videos, which are ready to be used on most ad platforms.
What are your competitive advantages that work? What are your competitors?
Unlike most of the SaaS competitors, Billo engages real users to create video content, which is custom-made, personal, and authentic. Our clients don't need to learn how to use complex tools or software, they only create a task and approve the final content.
Do-it-yourself tools, such as Promo.com, freelance marketplaces like Fiverr, and creative agencies are among our competitors.
What were the reasons behind coming up with this idea and launching this product?
With our previous ventures, we learned a lot of lessons in the micro-influencer marketing industry. The market got very crowded and competitive – then we saw the opportunity in leveraging creative work with thousands of people who were not influencers, didn't have many followers. But they are creative individuals who can make video ads for eCommerce brands and get rewarded for it.
When exactly did you launch, what were the main challenges before launching?
Billo launched a year ago in January 2020. We started by building use-cases in the home market while also testing out other markets. We tried to leverage actual brand consumers to create content for brands. We discovered that very few existing brand users could create best-performing video ads, so we built a community of creators and designed a new process, where creators choose the brands they want to work with. Brands on the other hand get a Tinder-like process of creator selection.
What are your target customers? Both in terms of user profile and geography? Do you have some already?
Our main clients are small eCom brands located in the USA. Most of them sell FMCG goods that are used on a regular basis. And they also run lots of video ads! 🙂
What are the biggest challenges while working on this product and how are you overcoming it?
Like every growing startup, we wish to be bigger, better, faster, stronger. But mostly faster, in terms of services. Since we are a heavily-managed marketplace, it's a challenge to have a balance between the demand side (eCom brands) and the supply side (creators). We address this challenge with a conscious, skillful, and disciplined team. 
Tell us more about funding. How did you get it? Do you seek extra funding?
We raised funding from 3 VCs twice last year. And we are en route to raising a seed round this year. 
Please introduce your team!
* Tadas Deksnys, co-founder and CEO
* Donatas Smailys, co-founder and CBDO
* Ieva Dirvonskaitė, COO
* Justina Valytė, Head of Customer Success
* Arnoldas Rogoznyj, CMO
At the moment we are 26 and growing! 5 of us in the leadership team are responsible for different areas of our business. And of course, nothing would be possible without our amazing team working in customer success, sales, marketing, and, of course, product development. We are also looking forward to hiring 11 new colleagues within the next month!
Strong startup culture isn't something that can be created overnight but it can be worked towards with some conscious moves. So, what are your moves towards this?
We are a tribe that values trust, desire for learning, empathy, and awareness. We care for one another, we openly talk about psychological well-being, sports, life, food, etc. And we walk the talk. It's great to feel Human at Billo. That's our secret sauce – we are not only colleagues. 
We are a fully remote team (not only because of the quarantine, even though the pandemic was the start of it). And we play a lot of games, do yoga and sports together, have coffee breaks or random buddy chats. 
When not in quarantine, we love active workations and team lunches in one of the cities where Billo team is based. 
Bonus question: what's next? Tell us about your future plans.
We are really betting on the expansion to the US. There's a huge untapped market for a product like ours, and we have to be quick to move. Our goal is to focus and become the #1 marketplace in the US for custom-made eCom video ads. As we are growing fast, we are open to conscious-minded learners to join our tribe.
Billo team, you are amazing, thanks for sharing your story!