Startup of the Week: Attention Insight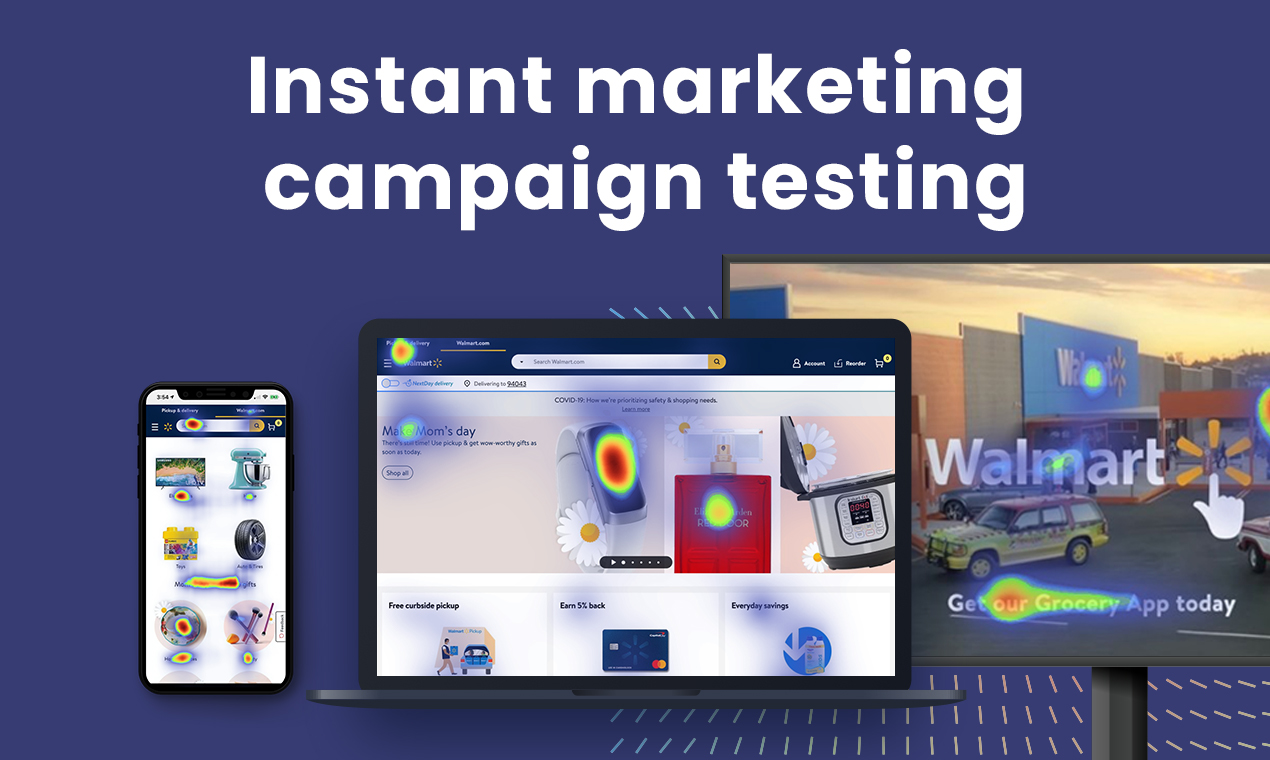 Can you imagine getting insights about your website's design from an AI-based eye-tracking tool? This week, we're happy to present a Lithuanian startup, which brings this innovation to reality. Kamilė Jokubaitė, the CEO of Attention Insight, reveals the grand benefits of this tool and the reasons behind the rapid business growth. 
So what is Attention Insight? How does it work?
Attention Insight is pre-launch analytics that enables marketers and design teams to improve design performance. This AI-based tool easily assesses design element visibility with 90% accurate heatmaps without data collection.
It enables A/B testing in the design creation phase. Design and UI/UX teams can implement user testing in minutes, see how users would respond to different layouts, and make data-driven design decisions. Marketers can easily compare multiple designs, see which objects perform the best, and together with the design team improve desired KPI's.

What are your competitors and competitive advantages?

Traditional eye-tracking research. However, eye-tracking research requires specific hardware, user involvement, time, and resource-intensive service. All research companies are looking for ways to optimize the process. Therefore, they could potentially become partners as data providers. 
Mouse tracking tools such as Hotjar or Crazyegg. The biggest downfall of this approach is a lack of insights on actual user attention – since it only provides information on mouse movement. Also, it can only be used after the launch of a website. It requires the installation of code in a client's website and provides data on mouse movements but does not give information on user viewing patterns or behavior. 
The main competitive advantage of Attention Insight – it can be used during website development/prototyping. The tool does not require the involvement of users and provides insights to consumer eye movements. 
What were the reasons behind coming up with this idea and launching this product?
User-centric design is key to all communication campaign success. User research enables companies and marketers to understand users and implement user-centric design decisions. However, the majority of communication campaigns and websites need to launch as soon as possible, so, therefore, there is no time, and sometimes budget for it. 
As a result, Attention Insight had the ambition to bring user feedback to all businesses in one click. It enables them to experiment in Human actions & reactions to specific design elements that have strong patterns. After analyzing 30'800+ eye-tracking study results, we were able to simulate human behavior. Eventually, we could use those human-action patterns as predictions on further experiments with the accuracy of 90%+.
When exactly did you launch, what were the main challenges before launching?
We launched a Beta version of the platform to a limited number of media partners in 2019 June. The most significant challenge was to synchronize all technical milestones and serve customers' needs in the meantime and keep up with growing German media demands. 
During the fall, 2019 Attention Insight Beta was launched to a public audience, ever since the user base was growing gradually. 
What are your target customers? Both in terms of user profile and geography?
Attention Insight is working with clients globally. Mostly they are centered in Western Europe. We are working with marketing and design teams. Marketers use our tool to run instant A/B testing and improve KPIs of their websites and marketing materials.
Design and UI/UX teams – for user testing in minutes which instantly enables them to test their hypothesis and iterate different design layouts.
What are the main challenges while working on this product and how are you overcoming them?
The main challenge is time management. Knowing that this market is booming at the moment, we have to be on top of our game to make sure we are the leading company in the industry. There is not one day when we do not get new ideas from our clients, asking to create yet another branch to make sure they get specific results for their specific product. Thus, to produce a quality product with the deadlines required by our clients is only possible  because of our dedicated, loyal, and amazing team.
How are you funded? Do you seek extra funding?
We are backed by venture capital firm Open Circle capital and angel investors. Currently, we are raising a Bridge round and welcoming new partners.
Please introduce your founders, your core team and your broader team?
I'm Kamilė Jokubaitė, the CEO of Attention Insight. I'm a marketer with more than 10 years of experience and technology geek. I'm building and maintaining a strong brand vision, team, and growth strategy. 
Mindaugas Mejeras is the CTO and technical lead. Mindaugas designs a top-level tech strategy and constantly explores new tools and technologies to improve development efficiency and product quality.
Darius Jokubaitis is the CMO. Also, he is a marketer with a background in Digital communication. Darius has experience developing brands, advertising, promotion, PR, pricing, customer service strategies which he implements with a team or with freelancers.
Ieva Vaišnoraitė-Navikienė is our AI expert. She is a researcher with a background in eye tracking and biophysics. Working on the Attention Insight data analysis system and web platform.
Martynas Bagdanskis is Head of Sales – our people person. Martynas comes from a Psychology background. His experience comes from years of running and planning sales strategies, leading different teams to success in Europe, Nordics, Russia, and Africa markets. At the moment he is leading our sales team. 
How has business been so far? Could you share some numbers to illustrate this (users, sales, etc.)?
During 2020 we have grown by 30% month by month. Our user database is expanding rapidly. Every month we sign hundreds of new accounts. We recently released our Sketch and Adobe XD plugins and we are preparing to launch our Chrome extension.
During the quarantine period, we have landed new clients. Now, we can say that not only TV stations and agencies are using our services but businesses as well. We have clients from the FMCG sector to car manufacturers. Small independent companies also found our tool and happily use it.
Future plans, ambitions? Simply speaking – what's next?
Growth – that is our main goal. 
We are true to ourselves and our clients. As much as we love developing our algorithm, the key is to find new and more beneficial ways to implement our tool in today's world. 
By the end of this year, we want to quadruple our clients' base. After achieving this target, our goal will be to get to the point where we have the majority of Fortune 500 companies using our tool.